Perkins SMART Brailler Giveaway!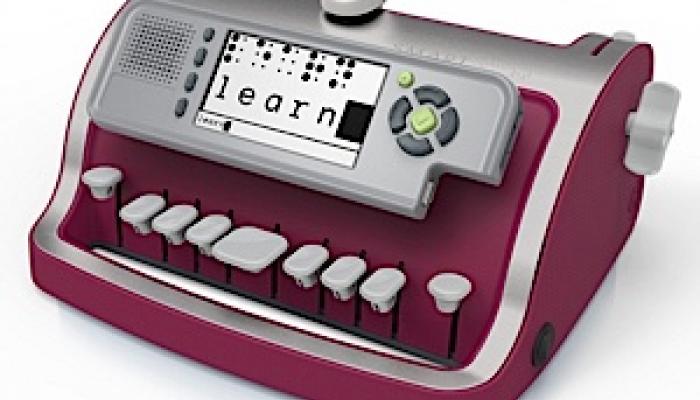 This giveaway is now closed and the winner has been contacted. Congratulations to the winner and thank you to everyone who entered!
Maybe you've heard the news about the new Perkins SMART Brailler and if you have you're probably pretty excited about it.
Imagine a brailler with a computer screen and the capability to remember who you are, save your files and settings, quiz you on your braille skills and talk to you!
As a sighted parent, imagine being able to see what your child is typing on the screen in both print and braille so you can follow along and help them! What an amazing tool for anyone (child or adult) learning braille and what an amazing tool to have in a classroom!
Here's what the new SMART Brailler looks like: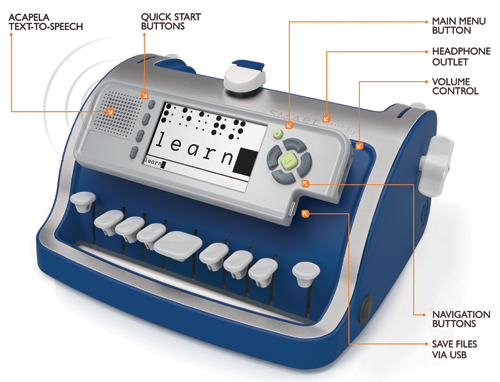 SMART Brailler Features:
A video screen that displays SimBraille and large print, combined with audio feedback, for an instantaneous, multi-sensory learning experience
The ability to edit, save and transfer electronic documents via USB
The APH version of the SMART Brailler also includes an APH Building on Patterns–Kindergarten App: Braille Learning Exercises, offering easy lessons for anyone – sighted or blind – who wants to learn braille
Headphone jack and volume control
Acapela Text to Speech from Acapela Group
Mechanical brailler capability
Multiple language platforms including English, Spanish, French, German, Russian and Portuguese
Rechargeable and removable battery
Want to learn more? Watch this video below and be prepared to be amazed:
Would you like to win a brand new Perkins SMART Brailler for your child (or classroom)? Entering this giveaway is easy. Simply send me an email letting me know that you want to enter this contest or leave a comment below. I'll be accepting entries until October 5th at midnight.

Rules for the SMART Brailler Giveaway:
One entry per person. There will be one winner for this giveaway. We can only ship in the US and Canada.
Would you like to earn one extra entry? You can do one of the following…
Like WonderBaby on Facebook;
Follow WonderBaby on Pinterest;
Follow WonderBaby on Twitter;
Post about the contest on Facebook, Twitter or Pinterest;
Or post about this contest on your own blog or website.
Be sure to send me an email to let me know what you did for your extra entry.
This contest will end October 5th at midnight. The winner will be contacted on October 6th.
Good luck!
Related Posts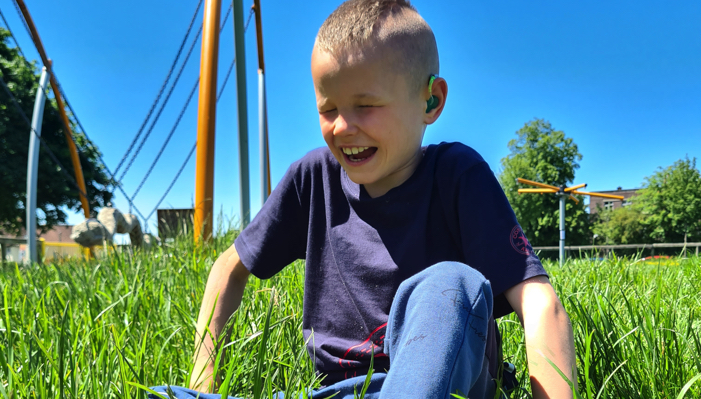 Giveaways
Find out how one mother turned her grief and search for support into a best selling book and an online community.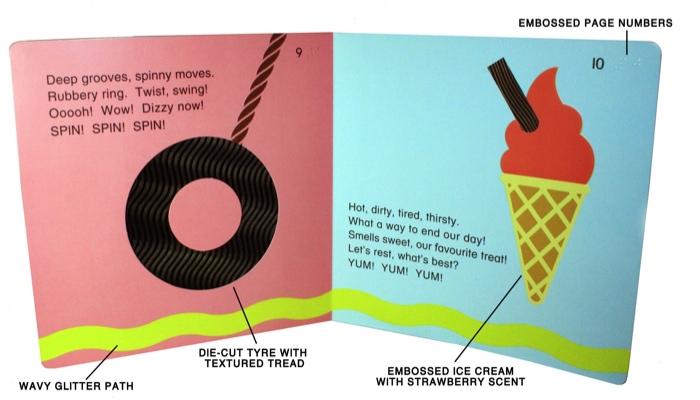 Giveaways
Enter to win the touch-and-feel book Off to the Park! This book was designed specifically for children who are blind or have low vision. Contest ends March 2nd 2016.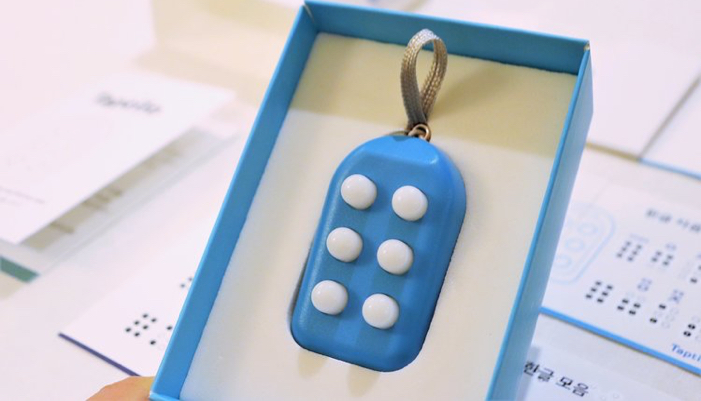 Giveaways
Enter to win a braille starter kit. Each kit comes with one braille block keychain and a set of braille learning materials in both print and braille.