Perkins Unveils the SMART Brailler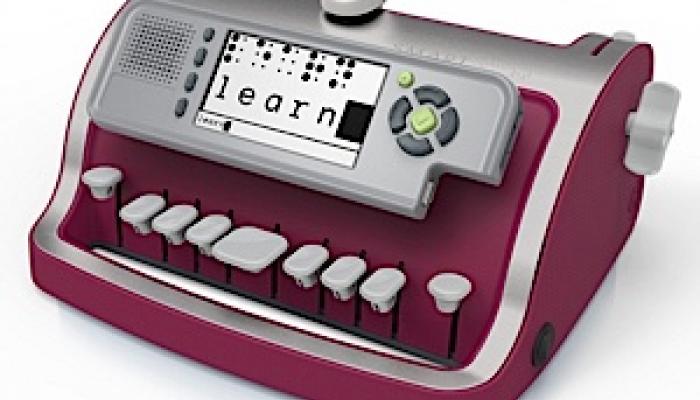 Perkins just unveiled their new (and may I say revolutionary) brailler… the SMART Brailler!
So what's so different about this brailler? Well, first of all it has a small computer screen attached to the front of the brailler that allows you to run through menu options, save files, create different users and best of all hear and see what's being typed in real time.
For parents who can't read braille (or are learning along with their kids), this little computer screen will completely change the way we approach our children's school work. Now you can sit with your child while she is practicing her braille and see the braille and the print letters appear on the screen while you simultaneously hear the letter spoken by the computer! And of course this opens up a world of opportunity to share and experience braille in a whole new way.
The SMART Brailler also offers lessons for people (both adults and kids) who are just beginning to learn braille. Rather than just typing away on a manual brailler, your brailler can now test you, ask you to braille letters or words, and tell you if you're correct!
The SMART Brailler will begin shipping in the US in September 2012 and internationally in October. You can preorder now.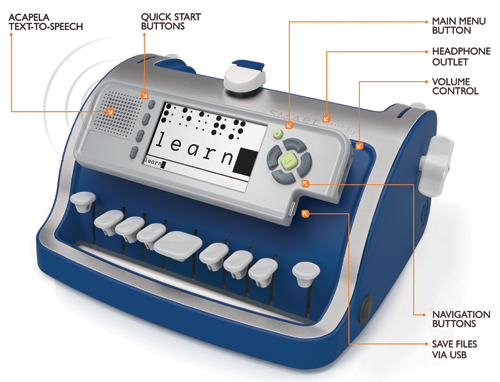 SMART Brailler Features:
A video screen that displays SimBraille and large print, combined with audio feedback, for an instantaneous, multi-sensory learning experience
The ability to edit, save and transfer electronic documents via USB
The "Building on Patterns Series," developed by the American Printing House for the Blind, can be downloaded to the SMART Brailler, offering easy lessons for anyone – sighted or blind – who wants to learn braille
Headphone jack and volume control
Acapela Text to Speech from Acapela Group
Mechanical brailler capability
Multiple language platforms including English, Spanish, French, German, Russian and Portuguese
Rechargeable and removable battery
Want to learn more? Watch this video below and be prepared to be amazed:
Related Posts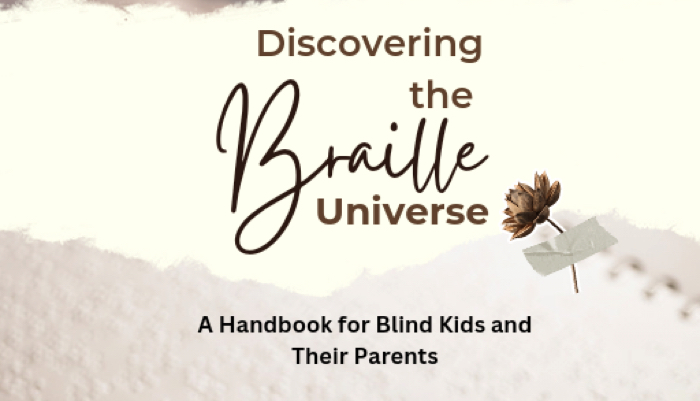 Braille and Literacy
Discovering the Braille Universe is a navigational tool providing valuable insights, advice, and guidance for individuals living with blindness.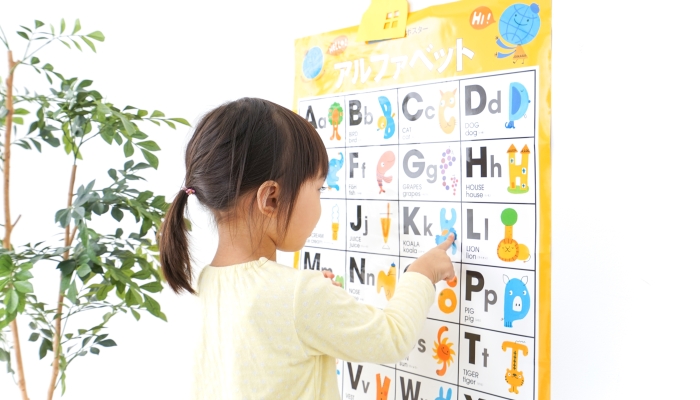 Braille and Literacy, Education
Early literacy for preschoolers is very important for their school readiness, but it doesn't have to be hard work. We show you how to make early literacy fun.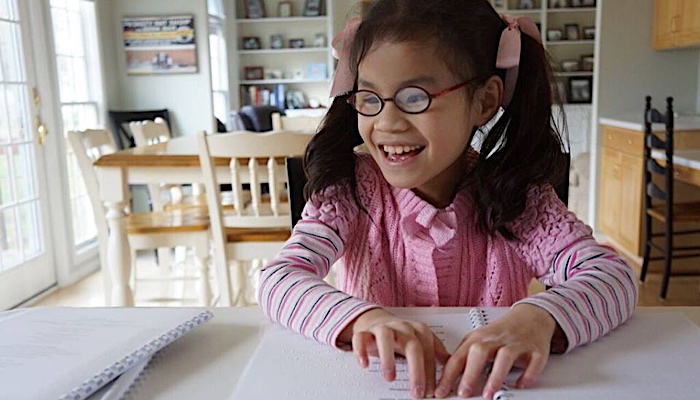 Braille and Literacy
The Seedlings Book Angel Program shares books in braille with visually impaired children in the United States and Canada. Each child receives their choice of five free books when they...