Four Accessible Summer Giveaways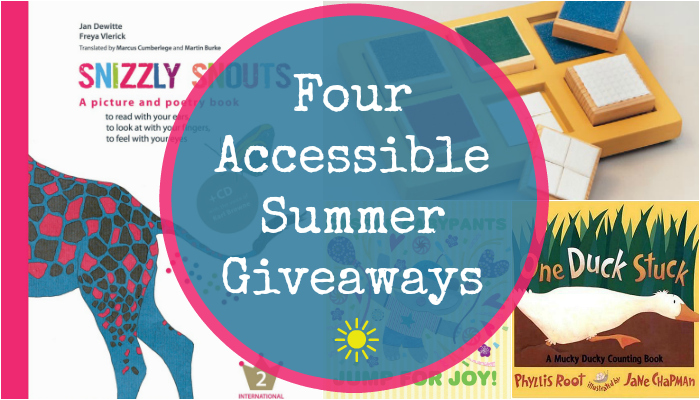 This post may contain affiliate links; please see our terms of use for details.
This contest has now ended and the winners have been contacted. Congratulations to the winners and thank you to everyone for entering!
It's summer and you know what I need? Some fun! And maybe something a little educational… but mostly fun!
Wouldn't this be a good time to find a cool new print/braille book, an accessible tactile puzzle or new kids' music to keep things light and happy in your home for the summer?
Check out our Four Accessible Summer Giveaways below and choose which ones you want to enter (yes, you can enter all four)!
Giveaway ends July 19th 2017 and winners will be contacted July 20th. Simply fill out the forms below to enter or send me an email to let me know you want your name in the contest. Good luck!
1. Snizzly Snouts Print/Braille Book
Snizzly Snouts is a unique print/braille book designed for both sighted and blind kids – especially for them to read together! Each page of this special book includes tactile images of different types of animals accompanied by poems in both print and braille. What makes this book different is that the print and braille aren't the same text so in order to read the whole book you need to access both!
For sighted readers, there is a braille alphabet at the end of the book and for blind readers the audio CD reads all the text and also describes all the images, but the most fun would be for a sighted and blind reader to decode the book together.
The audio CD also includes more information about the animals in the book as well as lots and lots of animal sounds. Their website offers more ideas for lesson plans and how to include the book in an inclusive classroom.
Fill out the form below to win your very own copy of Snizzly Snouts and check out our full review here.
2. Caspar Babypants Kids' Music
Caspar Babypants (also known as Chris Ballew) has been a prolific children's musician since his first album Here I Am! released in 2009 (you can see all his kids' fun here). His songs are upbeat and bouncy – the sort of music you want to move to – and he often borrows themes and lyrics from old timey folk songs, so even his brand-new original work feels familiar and easy to listen to.
He's got lullabies, wake up songs and even a couple Beatles compilations!
Caspar Babypants' newest CD Jump for Joy! is no exception to his long line of exceptional music. The CD won't be out until August 18th, but you can get a sneak peak by entering this contest to win a free download NOW! This album includes a jaunty version of Froggie Went a Courtin' (a personal favorite), a silly song about Pants on Vacation (get ready for cheesy puns) and a rhythmic Cut That Coconut Down that makes you want to get up and dance (among 16 other fun and wacky songs for young kids).
If you've not heard Caspar before, please do yourself a favor and visit his website where you can listen to a bunch of free music. Once you're totally hooked, come back here to enter this giveaway for the new Jump for Joy!
3. Textured Matching Blocks
These Textured Matching Blocks from APH are a simple design with a lot learning potential hidden within them. The board is comprised of six indentations that fit six blocks. Each block is matched to its space by the texture on the block and on the board. Since all the blocks are the same shape, you don't have to worry about fitting the blocks into place. The whole game is played by touch as kids learn to discern different textures (hey, what a great pre-braille activity!) and of course can be played entirely without vision.
Enter to win your own set below, or you can purchase the blocks from APH. You can also find a similar set on Amazon for a much reduced price.
4. One Duck Stuck Print/Braille Book
One Duck Stuck: A Mucky Ducky Counting Book by Phyllis Root and illustrated by Jane Chapman is a silly rhyming book for young kids. Follow our friend duck as he walks down by the marsh and gets… stuck! Two fish, three moose, four crickets and more and more animals try their best to get him out with no luck. Who can help duck?
This NBP transcribed book contains the original print and illustrations as well as both uncontracted and contracted braille, so kids can progress from braille letters to braille contractions.
Enter to win a copy of One Duck Stuck below.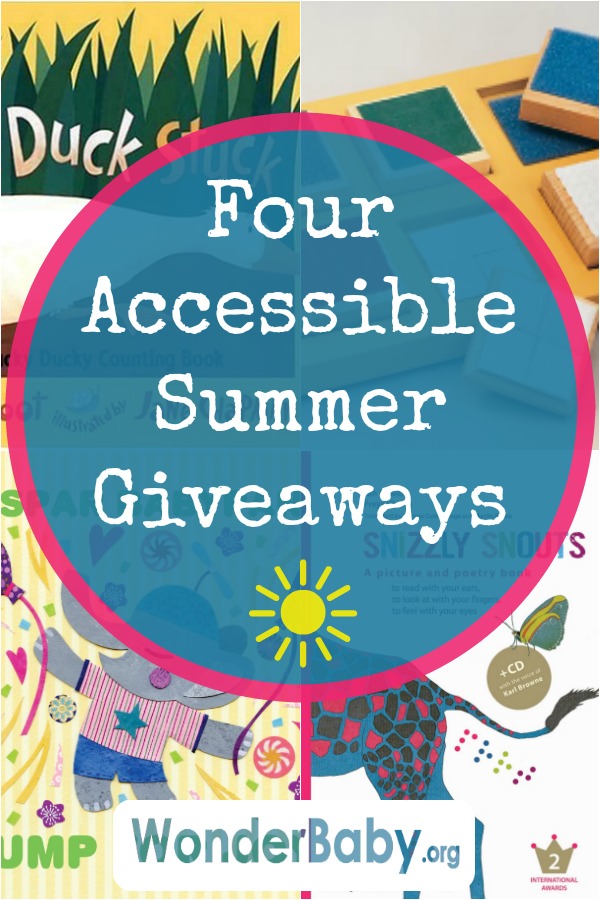 Related Posts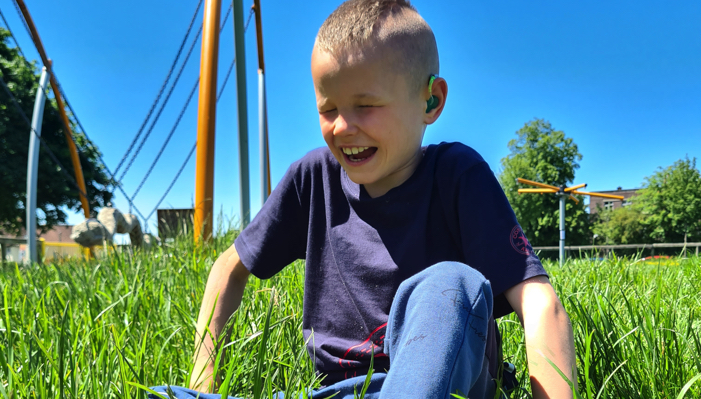 Giveaways
Find out how one mother turned her grief and search for support into a best selling book and an online community.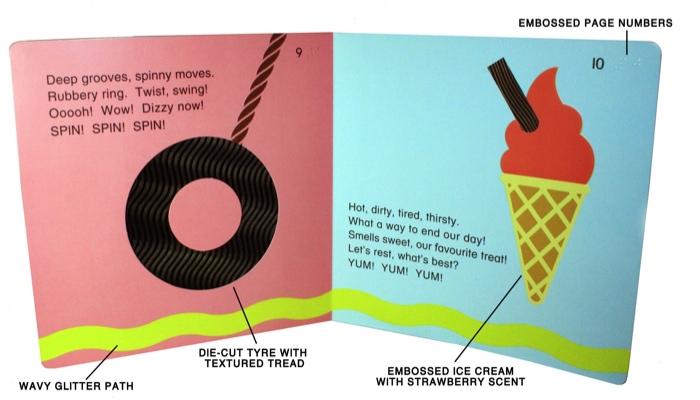 Giveaways
Enter to win the touch-and-feel book Off to the Park! This book was designed specifically for children who are blind or have low vision. Contest ends March 2nd 2016.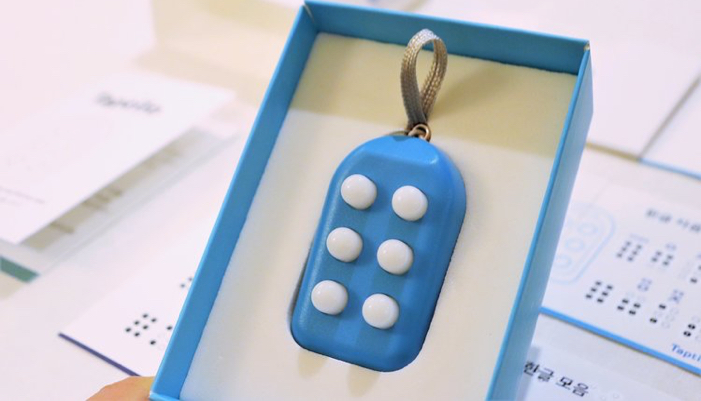 Giveaways
Enter to win a braille starter kit. Each kit comes with one braille block keychain and a set of braille learning materials in both print and braille.