Understanding Global Developmental Delay in Children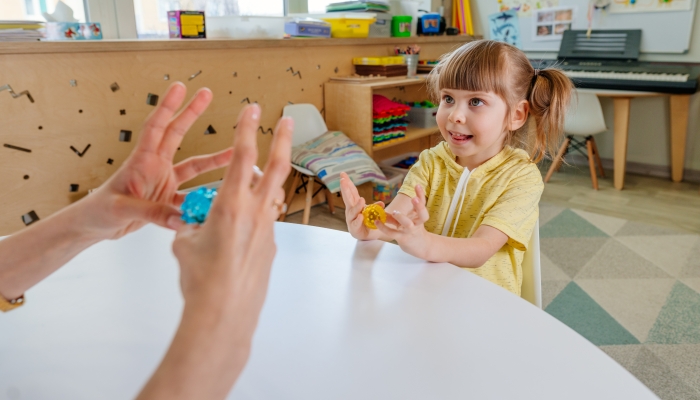 Global developmental delay (GDD) is diagnosed when a child under 5 years is significantly delayed in two or more developmental domains.
Child development domains include activities of daily living, motor activities, cognitive abilities, speech/language development, and personal/social development.
A child might outgrow global developmental delays but will likely be more successful with early interventions.
You look forward to celebrating the first time your child rolls. You anxiously wait to hear "mama" or "dada." But something feels off. As you watch your child interact with other children their age, you might notice your child isn't doing some of the same things.
Maybe you've talked to the pediatrician or maybe you tell yourself not to compare your child to other children. But your gut tells you something doesn't feel right.
It is possible your child has a developmental delay or is behind on certain milestones. If your child is under the age of 5 and is significantly delayed in two or more developmental domains, your child might have a global developmental delay (GDD).
Hearing that your child might have a developmental delay can be scary. As a parent, your mind jumps to the 'what-ifs' of the future and how this will impact your child's growth.
Having an understanding of global developmental delay and accessing support now can significantly improve your child's well-being and outcomes for the future.
What Is Global Development Delay?
A developmental delay is when a young child takes longer to reach certain developmental milestones for their age. There are several different types of developmental delays. Developmental milestones include:
gross motor development
cognitive development
speech/language development
Global developmental delay is diagnosed when a child under 5 years is significantly delayed in two or more developmental domains. According to the Diagnostic and Statistical Manual of Mental Disorders (DSM-5-TR), used to diagnose global developmental delay, children diagnosed with global developmental delay should be reassessed after a period of time.
According to the CDC, one in six children in the United States has a developmental disability or delay.
What Are the Signs of Global Developmental Delay?
GDD involves impairment or significant delays in learning, language, physical or behavior milestones for a child under 5 years. Potential signs of global developmental delay may include:
What Causes Global Developmental Delay?
Several factors can contribute to GDD. Genetic factors or environmental factors can all contribute to developmental delays.
Family History
Genetic conditions or chromosomal conditions, such as Down Syndrome or Fragile X Syndrome (FXS), are linked to developmental delays. Typically children with a genetic condition may have developmental delays in more than one category, thus leading to a GDD diagnosis.
Environmental Factors
Environmental factors may include difficulties during pregnancy or birth. Infants exposed to certain toxic substances during pregnancy or traumatic birth conditions increase the chances of delays. Prematurity or low birth weight infants are at a greater risk of a delay and should be screened regularly for early intervention services. Shaken baby syndrome can also impact motor skills, speech, and other milestones.
How Does Global Developmental Delay Impact Learning?
Global developmental delay may impact a child's learning. A young child with GDD might take longer to understand and learn new skills. GDD may limit a child's ability to problem solve or understand social cues.
Some children with GDD might have another underlying learning disability or disorder. Sometimes global developmental delay and Autism Spectrum Disorder (ASD) show similar features but they are not the same. Typically, GDD impacts learning less than ASD. 
Early intervention strategies tailored to meet a child's specific needs can significantly help close the gap on delays.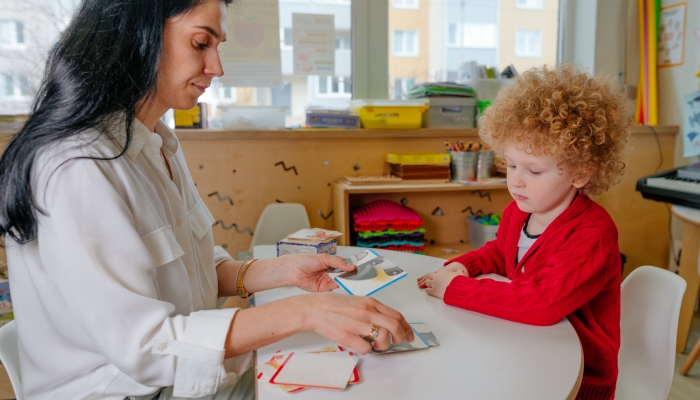 How Can I Help a Child Diagnosed with Global Development Delay?
Early intervention is important when assisting a child with possible developmental delays. If you have any concerns regarding development, contact your pediatrician and request a developmental screening.
If your pediatrician dismisses your concerns but you continue to recognize potential delays, seek assistance from a developmental pediatrician.
If your child is diagnosed with a global developmental delay and is under three, they might be eligible for early intervention services within your state. Contact your local school district for interventions if your child is 3-5 years old.
Early intervention services are tailored to your child's specific developmental needs. These services may include:
Physical Therapy
Speech Therapy
Play or Behavioral Therapy
Special Education Services
Can A Child Outgrow Global Developmental Delay?
Some children will outgrow or catch up on delays on their own. Most children, however, benefit from professional support.
Early interventions will increase the chances of your child reaching their full potential.
Your child's brain is rapidly growing in the first five years of life. If you act early, additional support can significantly improve certain milestones.
For some children, global developmental delays are short-term. GDDs are more significant for other children and may evolve into developmental disabilities, such as a learning disability.
As your child grows, it is important to request reevaluation after a period of time. A more comprehensive assessment for developmental disabilities can identify if your child would benefit from ongoing support.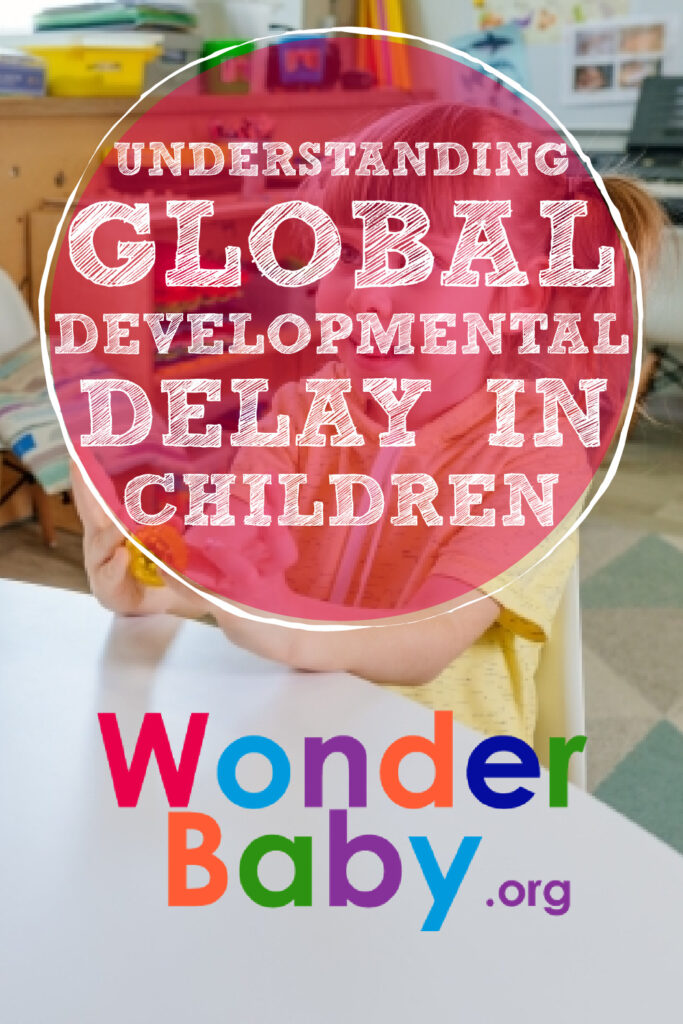 Related Posts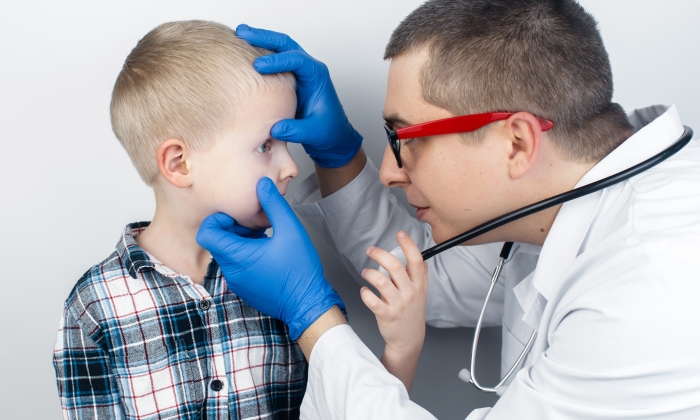 Eye Conditions and Syndromes, Visual Impairment
Congenital glaucoma is a disease where the pressure inside your baby's eye is too high. This can damage the optic nerve and can even make your child go blind.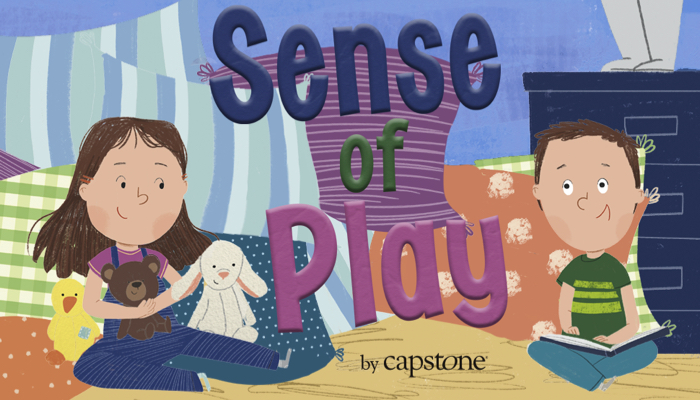 Braille and Literacy, Product Reviews, Visual Impairment
Dana Meachen Rau's book, Sense of Play, follows the adventures of Chip and Joy as they play. Chip is blind, but this doesn't get in the way of their play!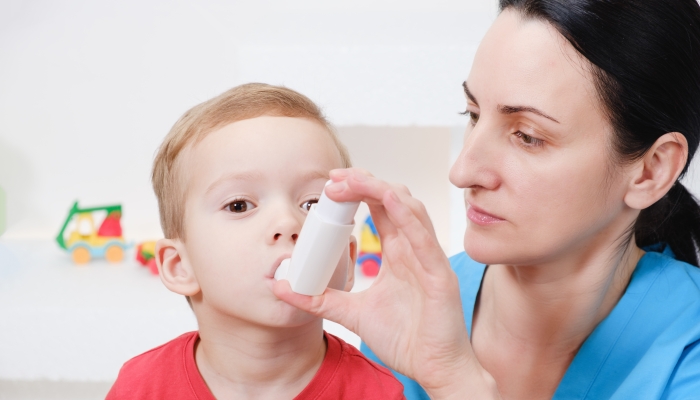 Special Needs
Special needs emergency planning helps you prepare for the unexpected and gather everything you need to care for your child in an emergency situation.