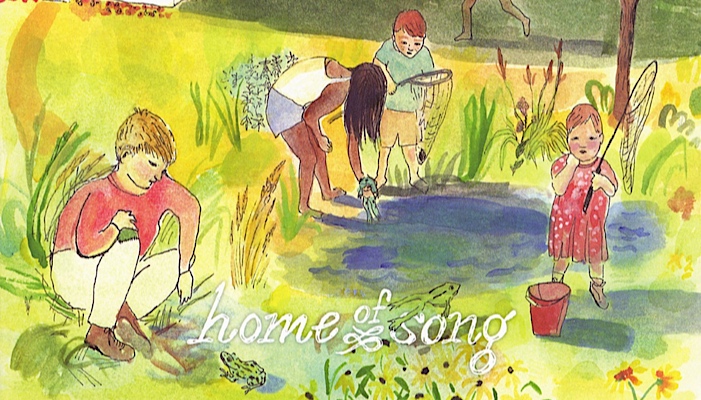 This giveaway is now closed and the winner has been contacted. Congratulations to the winner and thank you to everyone who entered!
Paul Spring's first family album, Home of Song, is one of those CDs that catches you right from the start. It feels like an album you've been listening to for a long time… like an old favorite.
Paul's sound is kind of bluegrass, mostly American folk, with a little bit of rock thrown in for good measure, a lot like his friends, The Okee Dokee Brothers, who helped with production and instrumentation on the album.
The first song, Home of Song, is a classic in the making. Just a perfect and comfortable tune about singing and being together.
But my favorite song is See the Moon, a gentle almost-lullaby that closes the album in an uplifting sway.
Would you like to win a copy of Home of Song for your child? Entering this giveaway is easy. Simply use the widget below to enter.
We'll be accepting entries until May 23rd, 2013. Good luck!