Hospital Tips & Tricks: How to Prepare for a Long Stay at the Hospital with Your Special Needs Child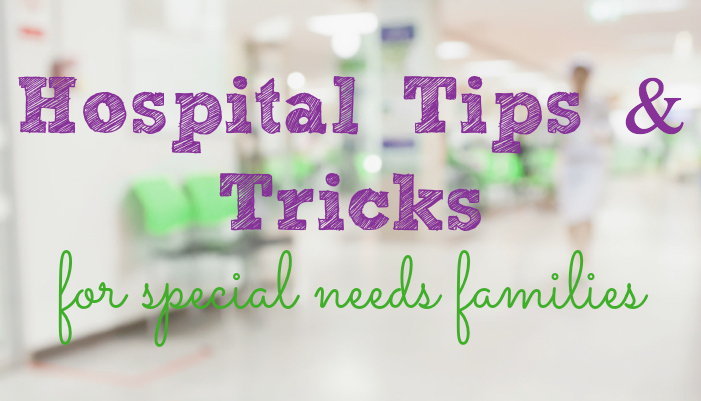 Hospital stays are not fun, but for our medically complex kids they are often necessary. If you have one planned (and it's not an emergency stay that takes you by surprise!), there are a lot of things you can do to prepare to make the stay easier for both you and your child.
Below are practical suggestions from moms on the Mass Family Voices Listserv. Find out what to pack, what to have in hand, who to connect with at the hospital, how to save money while you're there, etc.
Child Life Specialists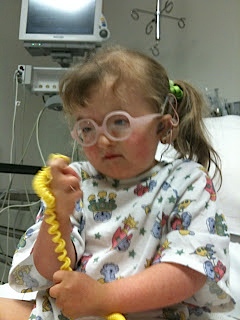 All pediatric hospitals have child life specialists on staff. Child life specialists are specially trained in child development, pediatric care, recreational therapy and family-centered care.
Child life specialists can also work as a sort of liaison between the family and doctors at the hospital. Besides providing therapies and counseling, they can also keep the health care team informed as to the social, cultural and psychological needs of a child and their family. They'll also let the family know about what procedures are coming up and will help them prepare for them. This can be anything from a routine blood draw to a surgical procedure in the OR.
These are also the people who can provide some fun "down time" in the hospital through therapeutic play. This play can be at the bedside or in a play room with other children. This can make an extended stay at the hospital much less stressful and feel a little more like "real life."
And one more thing – their care doesn't end when you go home! Child life specialists can also help facilitate an easy transition from the hospital back to school or home.
Contact the child life specialists before your stay at the hospital. Coordinate your child's care with them right from the beginning. They may also be able to arrange a hospital tour prior to admission so your child will be familiar with the space and routine ahead of time.
Some things to ask for before you head to the hospital may be music therapy, clown therapy or pet therapy!
What to Pack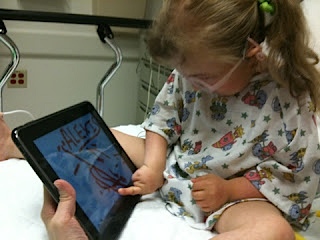 Packing for vacation is hard enough, but what about packing for a long hospital stay? Especially if you're not sure exactly how long you'll be there? Here are some mom-approved tips:
Bring your own toothpaste and the kind your child likes. Familiar tastes and smells can make kids feel more at home.
Pack shampoo/conditioner that you like, too. And don't forget deodorant and powder; the stress of having a sick child and being in the hospital really can make you sweat! And do try to take a shower (even if it's when your child has a visitor); it will make you feel much more human.
Bring their favorite movies to watch. There will most likely be a TV and DVD player in your room. Use it!
Bring a blanket with pretty patterns (both visual and tactile) and stuffed animals that play cheery or soothing music. Make that hospital bed feel like an inviting space!
The hospital will have lots of toys and books, but bring along some favorites anyway.
Bring both cool and warm clothes, no matter what season it is. You never know what the temperature will be like in the hospital and it can change from room to room… and even change within the same room, depending on where you are sitting!
Bring a laundry bag. You're going to have to do laundry (which is available in most hospitals) and it's nice to have a place to keep all the dirty clothes.
And of course this means that you might also want to pack a roll of quarters for the washing machines!
And speaking of clean, how about packing a tub of bleach wipes too? Infection is a serious problem in hospitals and even though your room will be cleaned while you are there… did you notice that they forgot to disinfect the TV remote? There's always something that could use a good wipe down in a hospital room!
Once you get to the hospital, stock up on extra pillow cases, sheets, towels, etc. and keep them in your room. If you need a quick bedding change it's easier to just grab from your own stash than run around trying to find someone who can help!
Perks for Parents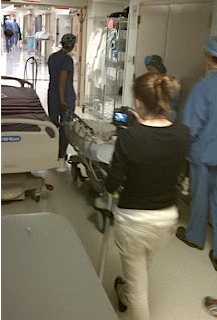 Your stay at the hospital is all about your child and it can be easy to forget about yourself in the process. It's also easy to absolutely leach money on parking fees and junk food. Here are some tips to help you stay grounded and frugal!
Connect with a social worker before you arrive at the hospital. Find out if you can qualify for free Parking stickers.
Find out of the hospital has a family resource center That's the place to find computers and books that parents can borrow.
You know how you packed DVDs for your child? Pack a few for yourself too!
Find out if the hospital has a gym or a relationship with a nearby gym. Leaving your child's bedside is difficult but getting in a little workout can really relieve some stress!
And if there is a gym, find out if you can get a massage!
Your social worker may be able to provide you with meal coupons to help defray the high cost of eating during your stay. Also, bring some healthy snacks that you can eat if you are unable to leave the room.
All hospitals also offer spiritual support. Connect with the hospital's chaplaincy and schedule time to speak with someone or just find out how to access their quiet room.
You know that you are about to enter "Hospital Mode." In this mode priorities change and time doesn't seem to move at the same pace. Be kind to yourself; keep yourself busy and remember to take some time for yourself when you can. Most of all, accept help and ask for it if it when you need it!
Related Posts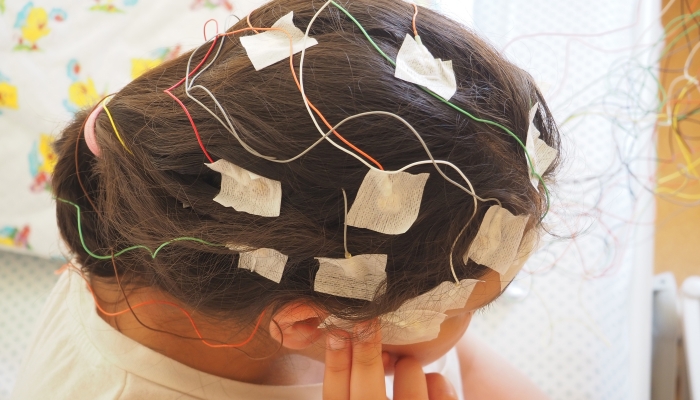 Health & Nutrition
Using innovative or alternative treatments for childhood epilepsy can decrease the frequency and severity of seizures your child experiences.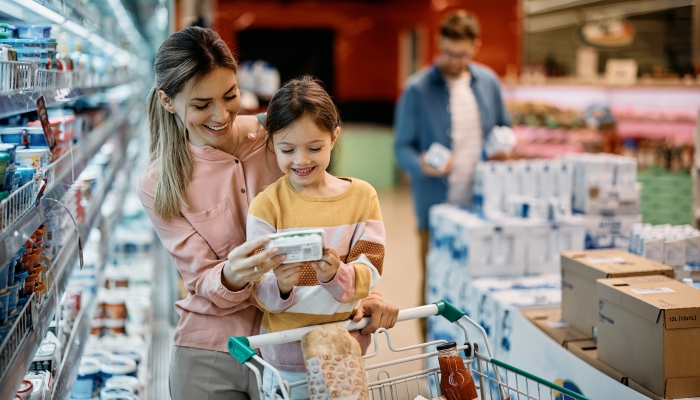 Feeding and Eating
Time and practice are necessary to accurately interpret the presence of major food allergens on a product or food label.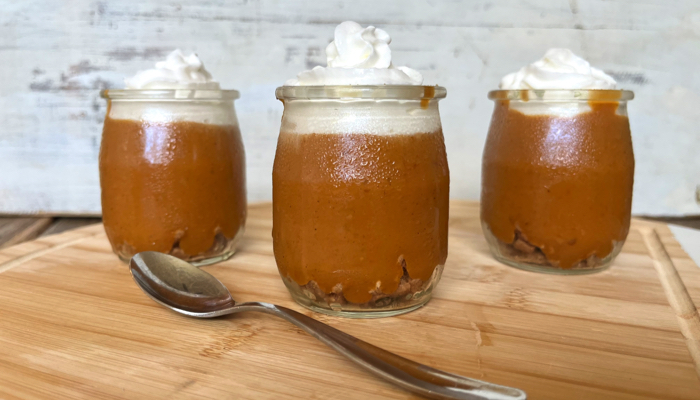 Feeding and Eating
These No-Bake Pumpkin Pie Cups make a great after-school snack or after-dinner treat! They're easy to make ahead of time and have ready to grab in the fridge.