What Does Inclusion Look Like? Special Needs Students in Mainstream Classrooms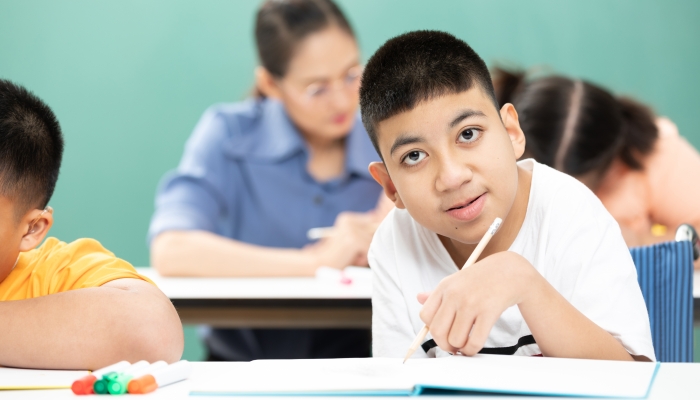 Historically, many children were excluded from mainstream education because the one-size-fits-all approach didn't work for them.
Inclusive classrooms offer a mainstream education to all students, regardless of what makes them different.
Inclusive classrooms give all children access to the same teaching materials and ensure proper teaching strategies allow all children to thrive.
Both children with and without additional needs benefit from inclusive classrooms.
Inclusion classrooms provide a warm welcome for all students and an engaging place for children of differing needs to be educated. These learning environments encourage all students to reach their full potential and emphasize positive social interactions.
An inclusive classroom ensures each child is a respected classroom member. Children with additional needs actively participate in classroom lessons and build positive relationships with other students. All students are supported in the learning process to build confidence, boost self-esteem, and value every student's contributions.
In an inclusive school, general education teachers are given the support and time to encourage students individually to reach their potential and break down barriers. When a child receives specialist support alongside their peers to allow them to learn with the class, this benefits not only the child with special education needs but also the entire class.
To create an inclusive classroom, teachers value each child's contribution and encourage others to do the same.
Understanding the Inclusive Classroom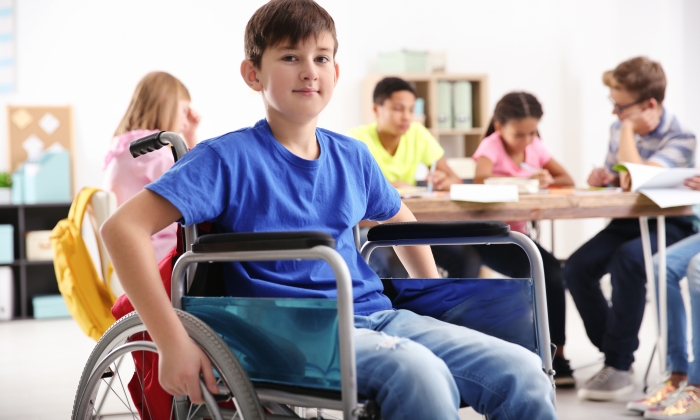 Historically, children with special needs were excluded from mainstream classrooms, preventing them from receiving the same education as their peers. These children were taught by special education teachers in a special education classroom alongside other special education students.
Nowadays, inclusive classrooms are becoming more popular. This means all children are able to learn together. As our understanding of learning differences grows, teachers look for more ways to create classrooms that work for every child.
What is an inclusive classroom?
An inclusive classroom is a classroom where all students are welcome. An inclusive classroom allows children with and without differences to attend the same classroom and learn together.
Inclusive classrooms invite everybody into the classroom and provide an environment that welcomes and supports students of diverse needs. Rather than dividing children off to work in segregated areas, each child spends most of their time in the classroom.
Inclusive

Not Inclusive

All children, regardless of differing needs, learn in the same classroom environment.
All children learn the same information, scaffolding is sometimes used to tailor the information to different levels.
All children are included during group work, and inclusivity is encouraged.
The teacher knows each child well and is able to bring out the best in them.

Children with additional needs are taught in a separate area by a special needs teacher.
Children with additional needs may be taught an entirely separate syllabus, so they do not work alongside their peers.
Children with additional needs are not included in group work.
The teacher teaches a set syllabus with little consideration of the different needs of the children and their associated learning styles.
Everybody benefits from an inclusive environment.
These are places where all children can access an education. Where all children, regardless of their needs, will be treated equally and where children are safe to learn without the fear of teacher bias. An inclusive classroom benefits everybody, making it the perfect way to give diverse learners a positive educational experience.
Inclusive classrooms celebrate diversity amongst their students and ensure all children can thrive. In inclusive classrooms, all children are encouraged to contribute and be authentic, and these contributions are valued so that the children themselves feel valued. Student success is judged on more than academic progress; social skills, self-care skills, life lessons, and emotional learning are highly prized in an inclusive classroom environment.
Children are judged by their own merits, not against their peers. Teachers will understand a each child's strengths and weaknesses, and how to bring out the best in them and improve their learning. Teachers support students to thrive in the classroom. Inclusive classrooms encourage all children to reach their full potential.
In the 2018 research paper "Building an Inclusive Classroom11. Penner, M. R.. Building an Inclusive Classroom. Journal of Undergraduate Neuroscience Education. 2018;16(3):A268-A272. https://pubmed.ncbi.nlm.nih.gov/30254542 ," Marsha R. Penner, Ph.D., discusses how STEM teachers are introducing inclusive classrooms as a way to encourage a broader range of children into pursuing futures in STEM.
What makes a classroom inclusive?
A classroom is truly inclusive if it is open to everybody. This doesn't simply mean saying everybody is welcome; it means implementing the necessary changes to allow all pupils access to the same education.
What this looks like in practice will depend on the children in the class. If a child has visual impairments, teachers will ensure plenty of verbal communication and the use of assistive technology rather than photocopied handouts.
An inclusive classroom is about accepting that different people have different needs and creating an environment where everyone is comfortable.
For example, if there is an autistic student who gets overwhelmed by classroom chaos, the teacher would aim to create a calm classroom atmosphere and allow headphones to block out noise where necessary.
The teacher will be sure to appeal to all different learning styles to ensure all students learn effectively. Group work is encouraged to allow children to build relationships, develop communication skills, and learn to value the input of all individual students.
What does an inclusive classroom look like?
All children can access the materials and education in a truly inclusive environment. This will mean different things to different families.
For a child who uses a wheelchair, it will mean an accessible classroom with plenty of space and the ability to move independently around the school. For a child with ADHD, it might mean an understanding teacher who encourages using fidget toys and embraces the child's need for movement.
An inclusive classroom will have a strong focus on rules and routines, but these will be enforced sensitively. Many children benefit from class routine and knowing what to expect, so timetables are clearly displayed in an inclusive learning space.
Children understand the class rules and know what will happen if rules are broken. When children do push boundaries, discipline is handled sensitively. Teachers in an inclusive classroom avoid shaming and harsh punishment.
In an inclusive classroom, the barriers to a child's education are dismantled by the accessibility, culture, and support available.
A teacher using inclusive teaching methods will ensure each activity is planned with every child in mind. This means teachers need to understand the individual learning needs of each child in the class. The children with additional needs are not an afterthought or tagged on to an activity; instead, classroom activities are planned with their participation in mind.
Scaffolding is used to ensure children of all abilities can learn together. Scaffolding as a teaching technique allows the class to learn as one. While some children may progress further than others, all pupils will work on the same activities. Some children may receive more support but will be encouraged to complete work independently where possible.
One of the benefits of scaffolding is that the class learns together, so individuals are not othered by working on different tasks.
Why Is Inclusion in Mainstream Classrooms Important?
Ensuring all kids have access to an inclusive, quality education in a general education classroom breaks down some barriers facing kids with additional needs. An inclusive education equips children to work and contribute to their community in the future.
Inclusive classrooms teach the importance of inclusion. Spending time with a diverse group of people reduces stigma and encourages inclusion. Children can build lasting friendships with a diverse group of children with different needs. An inclusive school teaches understanding, reduces bias, and ensures all children play an active role in the school community.
Inclusive classrooms ensure every child receives the education they deserve while learning to maintain friendships with a diverse bunch of kids. The inclusion model benefits all students, not just those with special needs.
How Can Special Needs Students Benefit From Classroom Inclusion?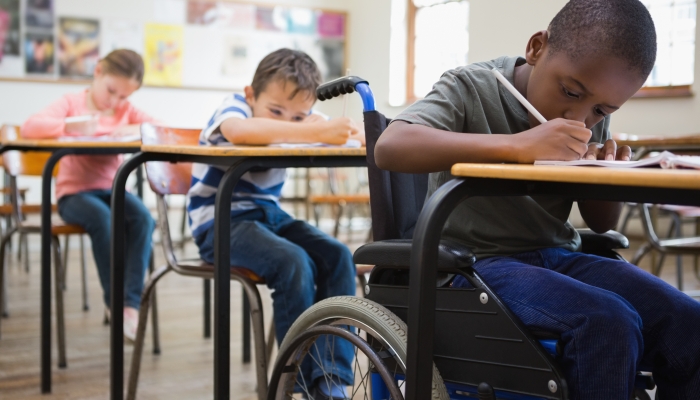 Special needs students benefit from inclusive general education classrooms because they get access to mainstream education. This improves the child's education and gives them access to mainstream education resources and opportunities. This can not only boost learning but also lead to increased self-esteem and confidence.
An inclusive classroom creates a positive learning experience that promotes social inclusion.
Remember, though, school isn't just about academics. One of the benefits of an inclusive school is that children with special needs are integrated into a diverse class. Children mix and build relationships with a broader range of children in a classroom focusing on inclusion. An inclusive teaching environment allows children to build friendships with other kids they may not otherwise have the opportunity to spend time with.
What Are the Challenges Associated With an Inclusive Classroom Environment?
Creating an inclusive environment in a general education classroom has its challenges.
Sadly, one of the main challenges is the attitude of teachers and parents, who can cause problems in creating an inclusive classroom. Many schools struggle to implement a truly inclusive environment because of a lack of understanding and support from teaching staff.
School management and teachers must be well informed about the importance of inclusive education and how it can benefit special education students and everybody else in the classroom. This information must be fed to parents who play a crucial role in the school community.
One primary concern for teachers of large classes is whether they'll have the time and resources to teach a large class effectively. Teachers must be supported with the time, resources, and teaching assistance to properly support every child in their class.
Inclusion in education is a relatively new phenomenon, and teething problems should be expected. With passion, commitment, and time, however, inclusive classrooms will hopefully create a ripple effect toward a more inclusive society. Teaching inclusion at schools, not just in theory but in practice, will hopefully create a more inclusive, understanding, and welcoming generation of learners.
Ways to Promote and Improve Inclusion in Mainstream Classrooms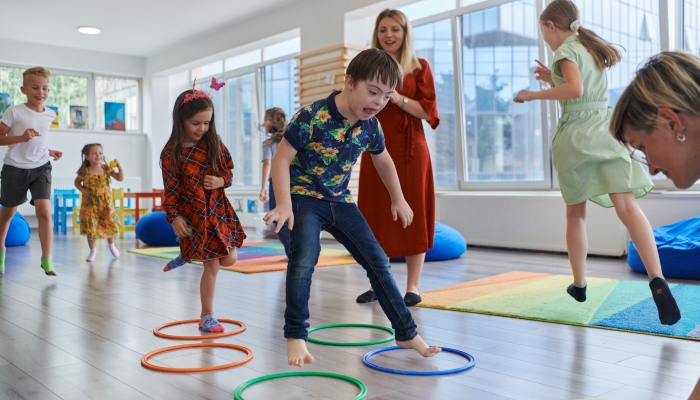 As a parent, you can play a vital role in encouraging inclusivity in your child's school. Here are some ways you can promote and improve inclusion in your schools' inclusive space:
Teach understanding and inclusion.
Kids notice when people are different. Think carefully about how you respond to your child's gripes about life in the classroom. Promote understanding and talk to your kids about how different people have different needs. Avoid branding kids as naughty for displaying natural behaviors. Encourage your child to see the whole person and get to know people as individuals.
Encourage inclusive birthday parties.
If you want your child to value every kid in the class, ensure they each receive an invitation to your child's birthday celebration. You don't have to break the bank; the kids will love playing at your house for two hours after school.
If you're inviting a kid with additional needs, speak to the parents to find out how to create a party environment they'll enjoy. For example, you may need to choose an accessible location or have a quiet area for kids who get overstimulated in a party environment.
Volunteer at the school.
Suppose you want the school to host diverse speakers and for the kids to be exposed to new people and experiences—get involved. Build relationships with the school management and teachers so they know you're passionate about building an inclusive school community. Come up with ideas of how the school can further its ethos and get involved in making these dreams a reality.
Reference
Penner M. R. (2018). Building an Inclusive Classroom. Journal of undergraduate neuroscience education: JUNE : a publication of FUN, Faculty for Undergraduate Neuroscience, 16(3), A268–A272. https://pubmed.ncbi.nlm.nih.gov/30254542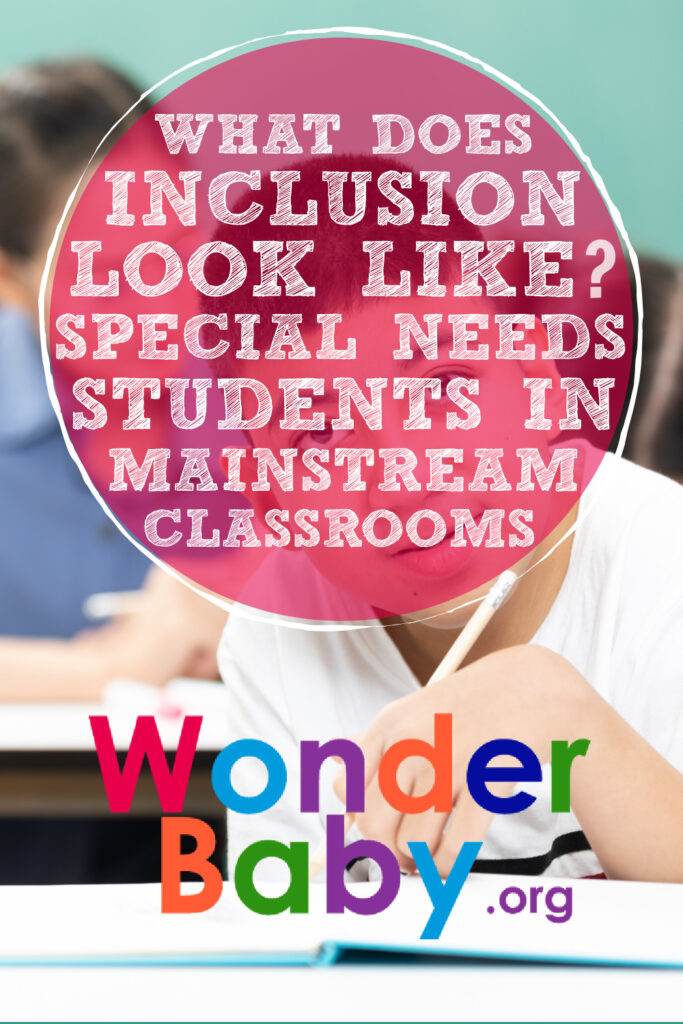 Related Posts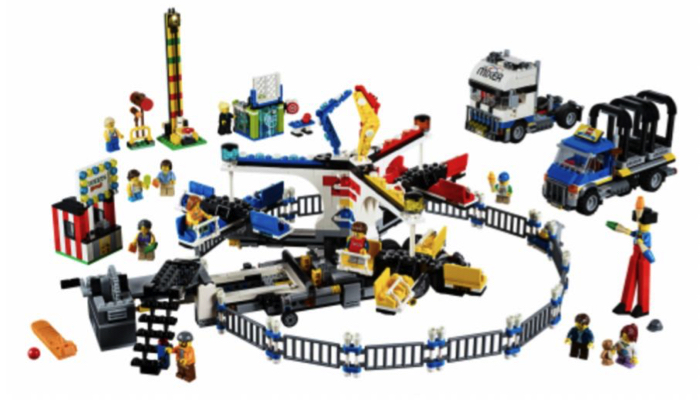 Toys, Visual Impairment
Bricks for the Blind provides text, audio, and braille instructions for LEGO sets that allows blind people to build LEGO sets independently.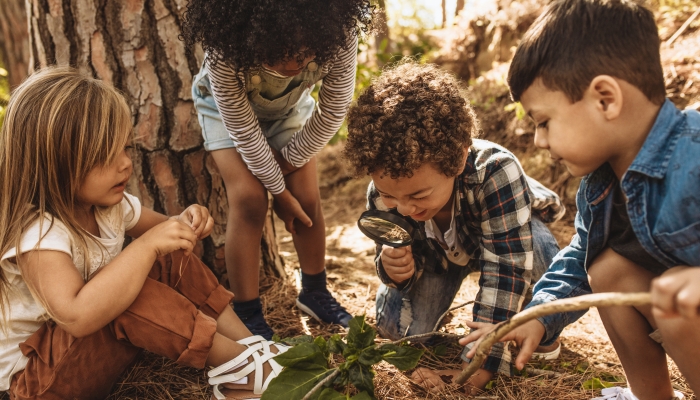 Math and Science, Sensory Activities
Looking for things to do outside with your preschooler? These ideas for outdoor learning are easy, inexpensive, informal, and best of all, fun!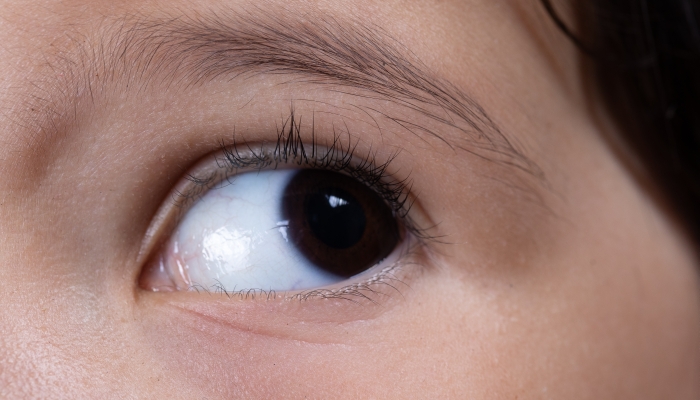 Eye Conditions and Syndromes, Visual Impairment
Aniridia is a condition where part of all of the iris of the eyes is missing. It can lead to blurry vision, light sensitivity, or even blindness.