Examining the Necessity of Preschool in Early Education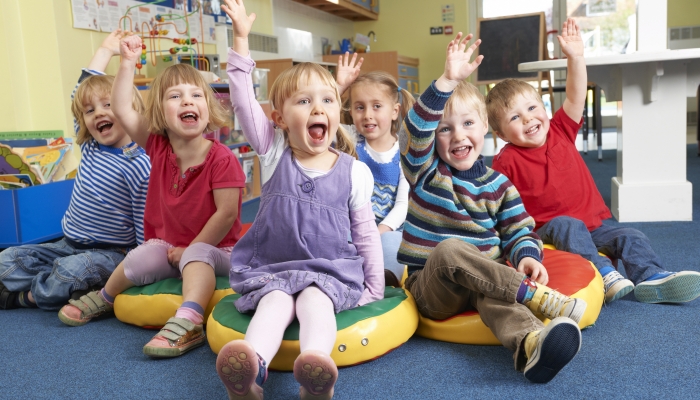 Research shows that preschool kids experience long-term educational success.
This success isn't just limited to formal education but also social and emotional skills.
There are a few disadvantages of a preschool education that may affect some more than others.
Four elements can help you choose the best preschool for your little one.
Some alternatives are available if preschool isn't right for your child.
When my kids reached preschool age, I'll admit, I was nervous. Part of me wanted to keep them at home, soaking in every last bit of their littleness, comfortable in their safety at home. They'll be fine to skip preschool, right? All the while, the other part of me knew they'd flourish in more than one way with the help of a well-balanced program.
Maybe you're like I was, asking, "Is preschool necessary, or is all of this just hype?" Maybe you're not even sure what it is your child can gain from the preschool experience. Whatever brings you here, we've got all information you need below to make the best decision about your child's early childhood education!
Is Preschool Necessary?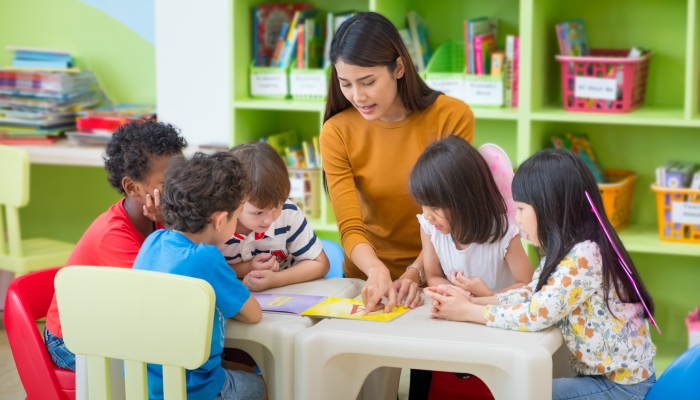 The question of whether or not preschool is necessary can be answered in a few lights. To begin, while a preschool education is more common than it used to be, it's not necessary in the sense that it's required. Even so, there's some strong evidence that it's necessary because it boosts your child's education in the long-run, along with other desirable benefits.
Steven Barnett, Ph.D. at The Institute for Early Education Research Rutgers, supports this in the study Preschool Education and Its Lasting Effects: Research and Policy Implications, stating, "Well-designed preschool education programs produce long-term improvements in school success, including higher achievement test scores, lower rates of grade repetition and special education, and higher educational attainment."
He continues on saying, "Some preschool programs are also associated with reduced delinquency and crime in childhood and adulthood." It's hard to argue with those kinds of results!
Your little one can start their preschool journey as early as three or hold off until closer to five, but it's clear that, whatever age you choose, they stand to gain from it!
What Can Be Learned During Preschool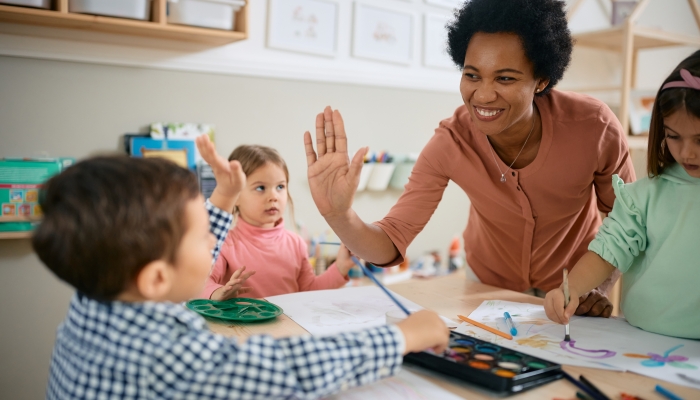 This all sounds great, but what do young kids actually learn in preschool? For starters, they learn much of what parents may envision: basic skills, including early writing, math, and vocabulary skills. It doesn't end there, though! They'll also have a chance to develop fine and gross motor skills, music, pre-literacy skills and writing, and much more.
If you're unsure of the traditional school environment, you may be wondering if children can learn these same skills at home without preschool. The short answer is yes, but it'll require a good amount of work on your end comparatively. While lessons and activities don't have to be intricate at this age, they still require planning.
Likewise, unless you're dedicated to taking your child on playdates or educational outings with other kids, they'll have less opportunity to develop much-needed social skills.
What Are the Pros of Preschool?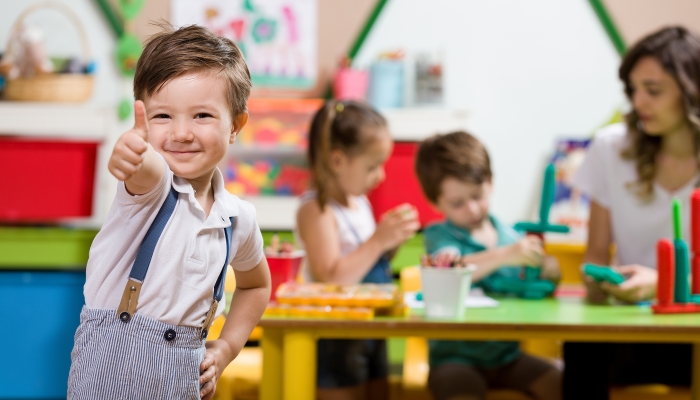 We've briefly mentioned some of the overarching benefits of preschool, but let's take a more in-depth look at the positives. You may be surprised to find they go beyond academic skills!
Transition: Enrolling in preschool will give your child a little taste of what's ahead, preparing them for the transition and expectations of kindergarten.
Friendship: Young friendships are not only a fun part of preschool but also aid in teaching your child social skills that'll make them successful in the future.
Structure: Children thrive on structure, and a quality preschool program provides a structured day, much like what they'll experience when they enter kindergarten.
Learning: An obvious but vital piece, preschool blows the door wide open with regard to learning in various subjects and skill sets.
Social Skills: They'll have many opportunities to refine social skills like listening, taking turns, cleaning up, and the like through natural social-emotional activities.
Respect: The concept of respecting other adults or those in authority becomes more familiar as they interact with different teachers and administrators.
Hobbies: It's likely your little one will be exposed to some different activities they may not do at home. This could end up revealing a special interest!
What Are the Cons of Preschool?
Even with all the good, there are elements that some parents may view as potential drawbacks to sending their child to preschool.
Consistency: Preschool schedules don't always function within normal work hours, so day-to-day schedules and holiday breaks can prove challenging.
Potty Training: I speak from experience in saying most preschools require potty training by a certain age, which can be an obstacle for late trainers.
Ratios: While it's a given that kids in preschool will be in a classroom setting, some kids struggle with such limited one-on-one interaction.
Cost: If you'd like to enroll your child in preschool, be ready to pay! The exact number varies by location and program.
Germs: Despite all cleaning precautions, it never fails that when you get a group of very young children together, germs abound. Expect to have sick kids every so often.
How to Choose the Right Preschool for Your Child
Trusting your child to any preschool can be a tough transition, but it can be way less stressful when you're confident in your school selection. Look for the elements below when you're in the selection process.
First, take a look at their emphasis on education. You want a preschool that's invested in growing your child's knowledge both in formal, cognitive activities as well as social and emotional skills. A good balance of teaching alongside free play and exploration will do just that. Look for a program with both, not one hard leaning to one end or the other.
Second, scope out the preschool teachers. They're the ones who will be with your child regularly, so they'll be pivotal in your child's preschool success. What's their background and education? Do they have a warm and patient nature? Are they someone who engages with your child or just sits back?
The third element to consider is safety. Ask for a copy of the school's handbook and look through their safety policies with everything from emergency procedures to teacher licensing. On your tour, observe the classrooms and play areas yourself, taking note that they've put every precaution in place to keep your little one safe.
Last but not least, ask about the school's special accommodations, if applicable. Maybe your child has a serious food allergy, speech delay, learning disability, or developmental delay. Whatever it may be, talk to the school's administrators to ensure your child's needs can be met at that specific facility.
What Are Other Alternatives to Preschool?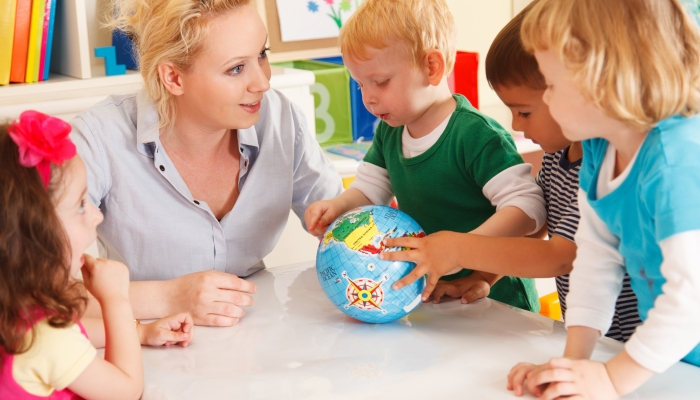 If you're not ready for your child to jump right into attending preschool, there are some alternatives you can look into that offer some of the same aspects.
Mom's Day Out Programs: Great for flexibility, mom's day out programs allow you to drop your child off in a safe and structured environment. Utilizing much of the same activities as preschool, they'll usually have crafts, outdoor play, basic educational lessons, and free play with other children.
Extracurriculars: Get your child involved in local programs you think might interest them. There is no shortage of options, from art programs to sports leagues, music programs, and gymnastics. These kinds of activities still offer children new learning experiences throughout.
Homeschooling: If you're already considering the homeschool route, giving it a go in the preschool phase is a great idea. There are many curriculums you can choose from that fit a wide range of interests and family lifestyles. It may sound intimidating, but there are plenty of resources that can help offer support.
Online Learning: With modern technology, online learning has become an option for even the littlest of people. The online curriculum ABCmouse is especially popular, but there are many others to choose from, too. Teaching through games and other interactive forums makes learning fun and accessible.
Library Programs: While it's not as time intensive as the other options above, library programs do have some merit that shouldn't go overlooked. Even a simple story time hour can be one of the best literacy activities to begin teaching your child to focus on the instructor, sit still and quietly, raise hands for questions, and the like.
FAQs
How many hours per day or week should my child attend preschool?
There's no right answer here; it's really based on your family's schedule. As far as the hours per day, you'll find that most pre-k programs will run from 5 to 6 hours. The days per week are usually selected by the parents. Every program will offer its own options, but with most, you'll select from two to five days per week.
How can I ensure that the preschool I choose aligns with my values and educational philosophy?
The short answer is research and questions. Do your homework on what each school's vision and mission are and how that's integrated into the day-to-day. Likewise, explore how they approach teaching and if that aligns with your child's learning style. Never be afraid to ask questions! If they'll be caring for your child, they should be willing to be transparent.
Reference
Barnett, W. S. (2008, September 10). Preschool education and its lasting effects: Research and policy implications. National Education Policy Center. https://nepc.colorado.edu/publication/preschool-education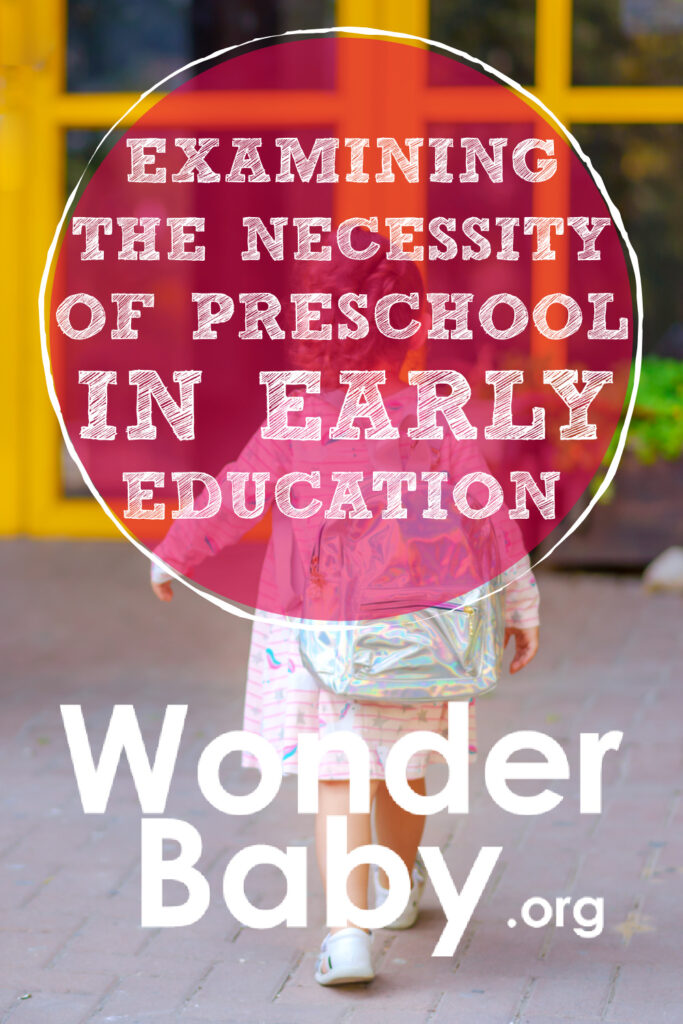 Related Posts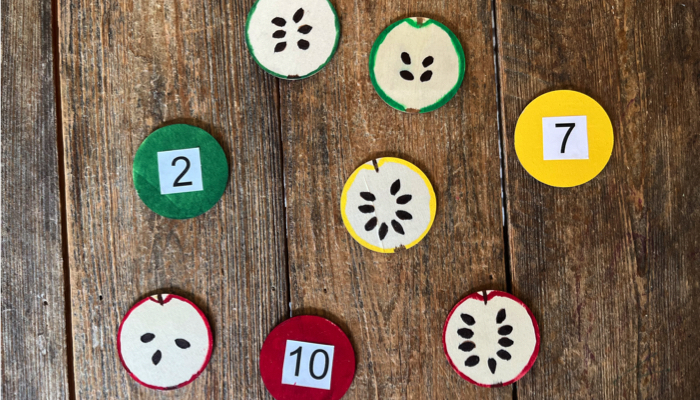 Math and Science, Play
This apple seed counting game is easy to create and fun to play! With just an oatmeal container and a few supplies, you can surprise your child with this delightful...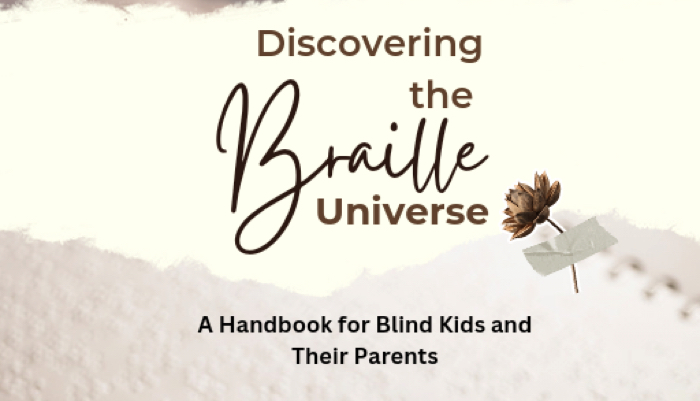 Braille and Literacy
Discovering the Braille Universe is a navigational tool providing valuable insights, advice, and guidance for individuals living with blindness.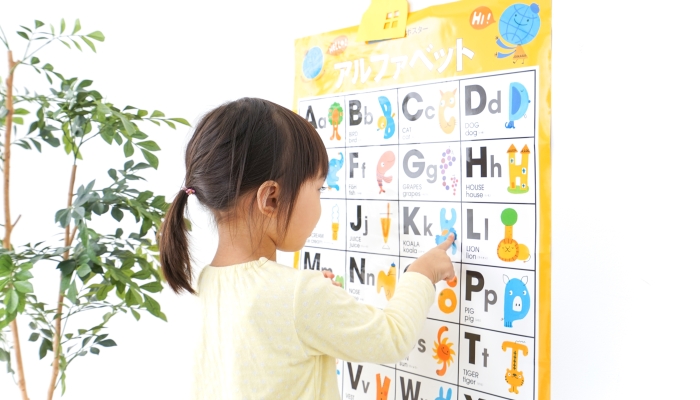 Braille and Literacy, Education
Early literacy for preschoolers is very important for their school readiness, but it doesn't have to be hard work. We show you how to make early literacy fun.