7 Cognitive Activities for Preschoolers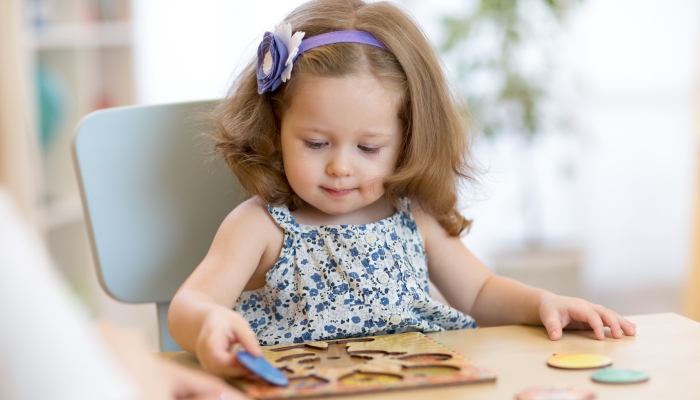 This post may contain affiliate links; please see our terms of use for details.
Cognitive skills development is the development of a child's ability to think.
Paying attention to cognitive milestones helps identify which areas need growth.
Many daily activities can be cognitive-building activities
Reading to your child is fundamentally the best tool for a child's cognitive growth
A child's cognitive development is a high priority for many parents.
As a parent of two boys and a mental health professional, I have always considered my sons' cognitive development critical. I have worked with many children who were not provided the resources they needed at an early age, and I saw how it caused them to struggle later on in life.
I wanted to promote cognitive development in my children, especially during their preschool years, to increase problem-solving, imagination, critical thinking, and information recall. I knew these were important cognitive skills to master.
Luckily, through research and discussion with other professionals, I learned that most of what they needed for appropriate brain development could be provided through fun, playful activities!
Cognitive Development of Preschoolers
To understand the cognitive development of preschoolers, we must first define both "cognitive development" and "preschoolers."
In psychology, cognition is defined as "all forms of knowing and awareness." It can also be referred to as "thought." Cognitive skills development is the development of your child's ability to think.
The Centers for Disease Control states that preschoolers are children between the ages of 3 and 5. It's a stage in which children are still considered young while also exhibiting more independence and autonomy than a baby.
The preschool years contain so much growth. Many children are hard to recognize at the end of this stage. Some children almost double in size!
Preschoolers' bodies develop rapidly, and their brains absorb and process large amounts of information daily. They are little sponges! The high rate at which they process information during these developmental years is why engaging in cognition-building activities is critical.
Children develop cognitive skills through repetition, exposure, and play. These progressive skills build upon each other and will continue throughout your child's lifetime.
Setting the stage with a solid foundation of cognitive skills in preschool can give your child an advantage for the rest of their life.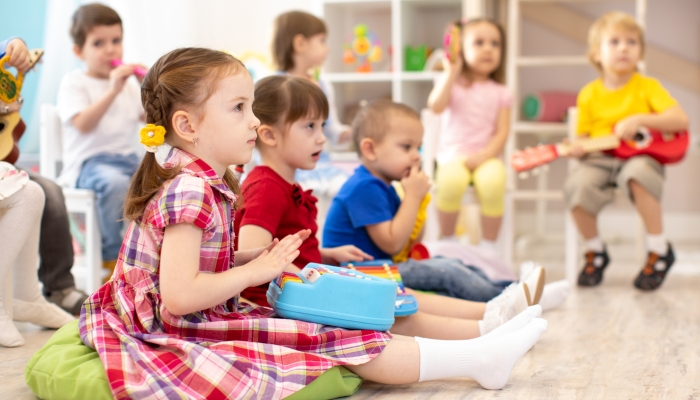 What Are the Cognitive Milestones of Preschoolers?
Knowing the cognitive milestones of preschoolers can help you determine if your son or daughter is reaching the expectations of a child their age.
Like all developmental milestones, cognitive milestones are just objectives, not an ordered list. They do not happen in any particular order, and some may be mastered at a later age.
Achieving or not achieving milestones is not an indicator of intelligence or mental health. They are merely suggestions to help you and the professionals in your child's life decide where their strengths or weaknesses may lie.
According to the Centers for Disease Control, there are three main cognitive milestones to evaluate in your preschooler:
Names a few colors
Understands "what comes next" in a story
Draws a person with three or more body parts
The American Academy of Pediatrics lists a few more milestones:
Understands the concept of counting
Approaches problems from a single point of view
Begins to have a concept of time
Follows three-part commands
Understands the concept of same/different
Engages in imaginative play
How Can You Boost Your Preschooler's Cognitive Development?
Read, Read, Read!
Reading to your child is an effective way to boost their cognitive skills. Whether one book or five, any amount of reading goes a long way for your preschooler. However, there has been significant research that shows more is definitely better regarding your kiddo's cognitive development.
For instance, in the research paper titled Reading to Young Children: A Head-Start in Life from the University of Melbourne Department of Education and Early Childhood Development, researchers found that reading to preschoolers significantly improved their reading and cognitive skills later on in life.
The study also found that children who were read to three to five days per week were ahead cognitively by six months. Increase that to five to seven days a week, and the children were cognitively ahead of their peers by one year.
The increased cognition transcended the socioeconomic statuses and education levels of their parents, meaning that all kids are on the same playing field. Any amount of reading can make a difference!
If they are read to, their cognitive development increases greatly! Looking for inspiration? Check out some of our favorite board books for preschoolers.
Experiences Matter
It doesn't take a genius to see that spending the day at the museum will do more for your child's cognitive growth than spending the day watching silly cartoons on the television. New experiences matter to her cognitive growth, and they don't have to be anything extravagant.
Just a trip to your local zoo offers a host of benefits to early childhood, which include
Critical thinking: "Do we spend the $1 on cotton candy or a trip on the Ferris wheel?"
Language skills: Introduction to new animals at the zoo and names of streets
Problem solving: "How do I put on my jacket while holding my cotton candy?"
If you want to increase your child's interest by providing cognitive activities, challenge yourself to take them somewhere new regularly. A trip to a new store, the library, or a park across town is enough to open up their minds and increase logical thinking.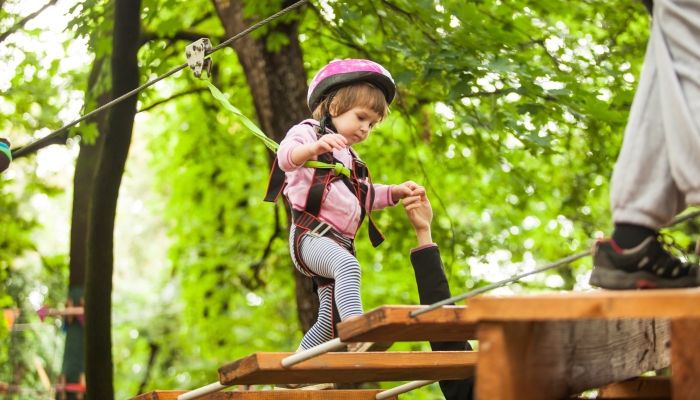 Benefits of Cognitive Activities in the Development of Preschoolers
Cognitive development activities for preschoolers have many benefits. They help children learn and grow critical skills, such as:
Critical thinking
Logic and reason
Working and visual memory
Hand-eye coordination
Mobility
Spatial recognition
Processing speed
Cooperation and teamwork
The best part is that while they are boosting their brain power, cognitive development activities geared toward preschoolers are so much fun they will have no idea they are learning so much!
7 Cognitive Activities for Preschoolers
1. Obstacle Courses
Physical games like obstacle courses are an opportunity for your child to release some energy while gaining hand eye coordination, increasing attention span, and having a load of fun! It doesn't take too many props to make a useful course. Basic items like cardboard boxes, duct tape, pool noodles, laundry baskets, and ladders are versatile enough to be used over and over again.
2. Memory Games
"Memory" is a simple game that helps grow the working memory within the prefrontal cortex, the part of the brain responsible for retaining information. A strong working memory will help your child succeed in school and future career. Plus, the games are so much fun they won't even realize they're learning!
Many cute memory games are available for purchase, but you can play the classic memory game with basic items you have around the house.
Memory Game:
Find 8-10 small items around the house
Place them in front of your child and have them stare at the items for 10-30 seconds
Cover the items with a napkin or towel and ask her to name the things she remembers
Growing Play offers a few tips on how to tailor the game to your needs.
3. Matching Games
Matching games are another fun activity to build cognitive skills and visual memory. There are many different types on the market, but they all have the same premise. All the cards are placed face down, and each person playing takes turns flipping two over at a time. The goal is to find two matching cards during your turn until all the matches are found.
These games from Wonder Forge offer many different themes so as to appeal to the interests of all children!
4. Pretend Play
Using your preschooler's imagination is a wonderful way to build their cognitive development while also participating in fun activities. Imaginative play, like playing house or pirates, gives your child the opportunity to engage in physical activity while also using their language skills. If they are playing with others, they are learning cooperation and teamwork. Send everyone out the door for some outdoor play and give an added boost to those wild imaginations!
5. Music Play
Nursery rhymes, like the Wheels on the Bus and Patty-Cake, may seem silly, but they are also very beneficial to helping a child develop memory and recall. Through repetition, nursery rhymes teach a sequencing of events and also use rhyming as a fun, helpful tool for recalling information. It's also fun to create your own music with toddler-sized musical instruments at home!
6. Board Games and Puzzles
A great way to build multiple cognitive skills at once is through the use of board games and puzzles. Skills such as problem-solving, memory recall, cooperation, and sequential reasoning can be honed.
There are so many attractive and fun games, and age-appropriate puzzles are available to purchase. Below are a few great options:
7. Scavenger Hunts
A scavenger hunt can be a great way to engage multiple age groups in an activity if you also have older children. Pair older children up with younger children and watch them work together to find the items on the list!
The Colors Scavenger Hunt from Primary Playground gives great suggestions for a hunt that would grow your preschooler's knowledge of colors and also provide them some fun with siblings or friends.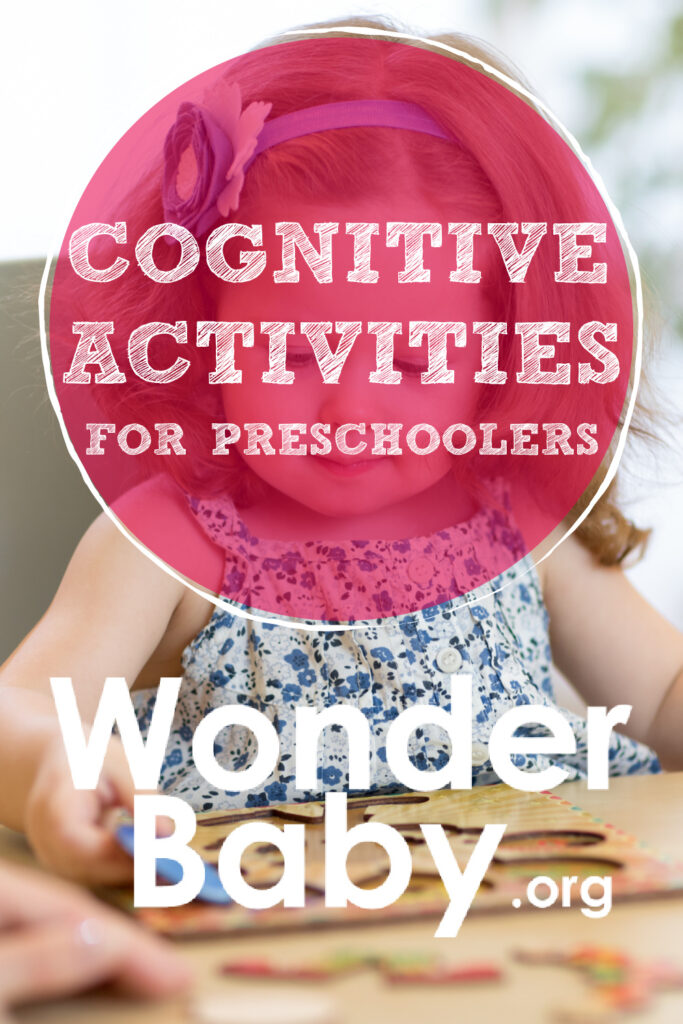 Related Posts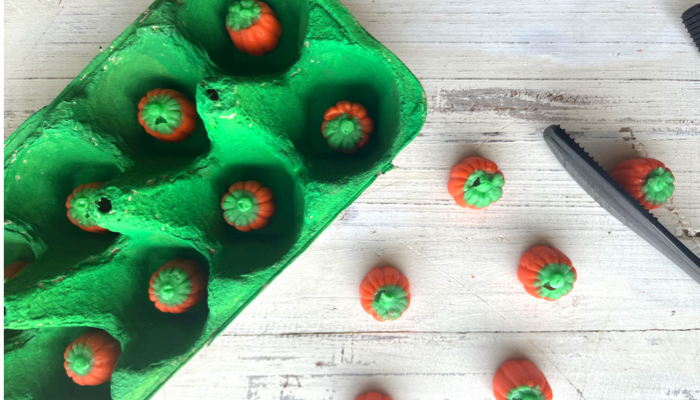 Fine and Gross Motor, Play
This adorable pumpkin picking fine motor activity is a breeze to make! A perfect fall activity for preschoolers and toddlers alike.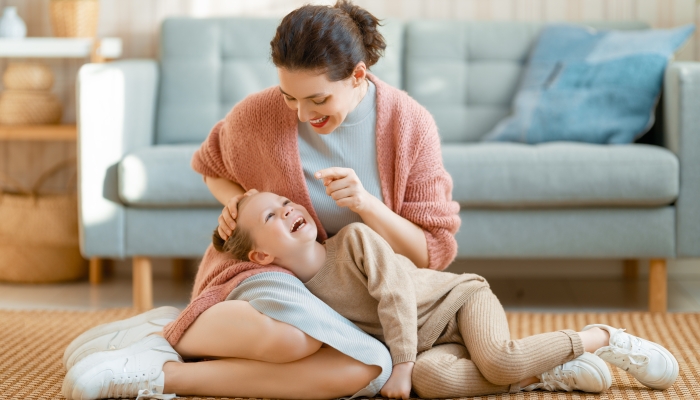 Development, Parenting
Responsive parenting raises well-adjusted kids by combining appropriate expectations with high levels of emotional support. Learn how to be a responsive parent.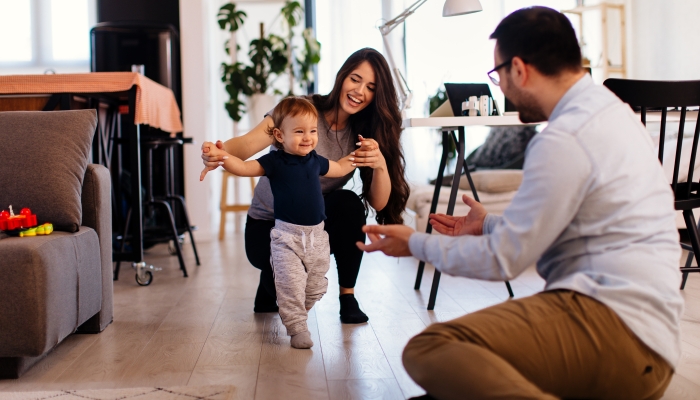 Development
If your baby isn't walking by 18 months of age, they may need a little help with walking. Physical therapy and adaptive equipment can help.