Lollipop Baby Monitor Review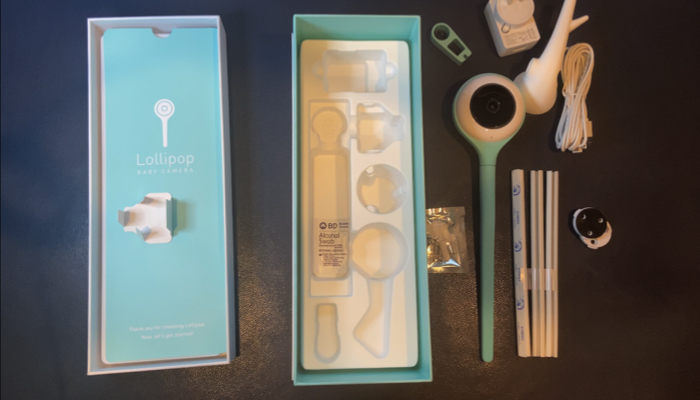 This post may contain affiliate links; please see our terms of use for details.
The Lollipop baby monitor is equipped with a camera with a high-definition video feed so you can see your baby clearly.
Additional features, like two-way audio, night vision, and notification alerts, are built-in plusses.
A temperature and humidity sensor can be added to ensure that your baby's sleep environment is comfortable and safe.
The Lollipop Baby Camera is a smart WiFi baby monitor that connects directly to an app on your phone. It's effortless to set up and offers a few installation options: The "stick" of the camera bends and can be wrapped around your baby's crib rail or diaper changing table; You can use the included wall mount to attach the camera to a wall or headboard; Or you can simply adjust the stick to create a free-standing camera that sits on a table. Wire concealers are also included to prevent your baby from accessing or getting tangled in the outlet wire.
Want to know what's available in the box? Check out our unboxing video below:
Where to buy the Lollipop baby monitor:
Lollipop Website • Amazon • Walmart
Sale
Lollipop Baby Monitor in Turquoise
★【Contactless Breathing Monitoring】【*Subscription Required】No extra wearable sensor required. Monitoring your baby's breathing by AI technology and you'll be able to view your baby's respiratory rate and sleeping position history.
★【Live View & Sharing Video】With 1080p Full HD quality, checking on baby by look at the Lollipop live feed on your tablet or smartphone from anywhere you are. You may also invite family to take a peek at your baby. Or send a link of a pre-recorded video of a specific event.
★【Data History】 Does your little one fuss at the same time every day? Or does something specific make them upset? The longer you use the Lollipop, the more you'll learn.
★【Crying Detection】The Lollipop can tell the difference between ambient noises like wind and when your child needs attention. If the baby cries when you're out of the room, you'll receive an alert on your phone.
Why We Love The Lollipop Baby Monitor
Our favorite feature of this camera is that it is very sound sensitive and picks up background noise, baby breathing, rolling over sounds, etc very well. We also love that it includes notifications that will alert you when the decibel level in the room exceeds a pre-set level. The picture quality is excellent in both light and dark rooms, and you can pinch the screen to zoom in or out of the picture.
The camera is incredibly intuitive and easy to set up right out of the box, but what sets the Lollipop apart from other baby monitors are all the detection and notification options in the Lollipop app. While it may take a bit longer to become accustomed to all the detection features, once you have the app set to your liking, you will find the data and details invaluable.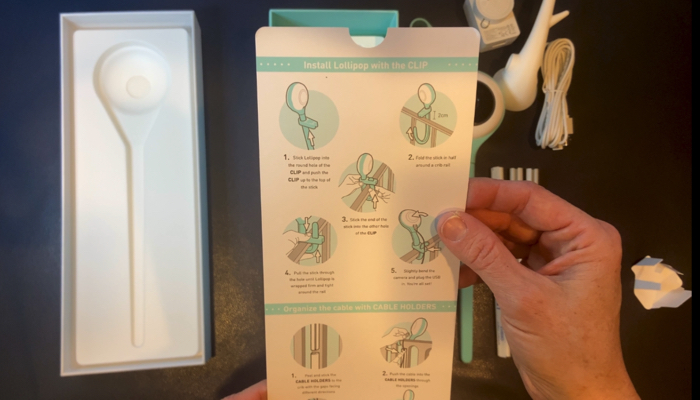 Lollipop Baby Monitor: Best Features
Sound Quality
As someone who likes to listen to a monitor more than look at a video feed, the high audio quality of the Lollipop is a big win for me. The monitor runs through the Lollipop app on your phone, but you can navigate away from the app and even listen to a podcast or music while still keeping an ear out for sounds from your baby's room.
The baby crying detector and noise detection features will also send alerts when your baby cries or when noises above a certain decibel are detected.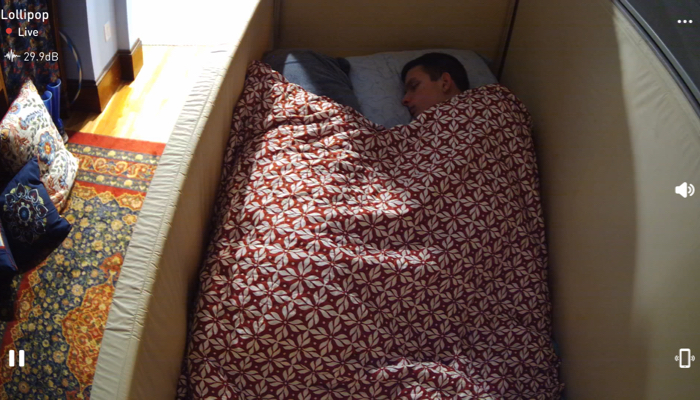 Video Quality
Video quality is important when you hear your baby fussing and you want to check on them through the monitor screen. Are they just getting comfortable or do they need your attention? Are those eyes open or closed? Is the sheet wet, or is that just a shadow?
The Lollipop baby monitor is viewed through your phone screen, so the quality does depend on your phone's display, but as long you have a relatively updated smartphone (or tablet), you should be impressed with the results. The picture can be viewed in full screen and is easy to zoom in and out. The infrared night vision can be set to turn on automatically, and the night mode is surprisingly clear.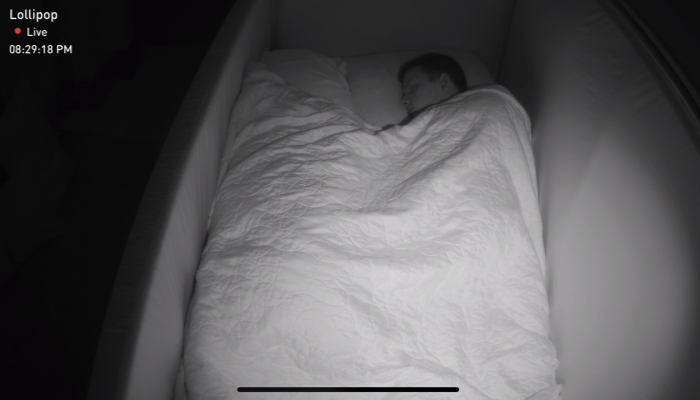 Phone Notifications
One of the best features of the Lollipop smart baby monitor is that it is just that… smart! You can set the monitor to detect cries, monitor breathing, catch movement, measure noise levels, and much more! Alerts are sent directly to your phone, and they can be set as time sensitive and can be announced aloud if you are listening to other audio.
Since your phone can also be fully accessible, your notifications can include haptic feedback, making the Lollipop baby monitor a great baby monitor for deaf parents.
Video Recording Log
Besides the live video stream, you can also access saved video recordings of events you are following. For example, if you have noise detection turned on, when the noise level in your baby's bedroom exceeds a certain decibel level (it is set to 80 db by default, but you can modify that number), you can receive an alert as well as see a 30 second video recording taken at the time of the event.
It's easy to run back through your video log to see what was happening when alerts were triggered throughout the day. You can also delete the video logs by clicking "clear data" if you need to clear up space or don't want the videos lingering for privacy reasons.
Crossing Detection
As the parent of an older child with special needs and epilepsy, I have found myself using the crossing detection feature in the Lollipop monitor app a lot. All you need to do is draw a square of space on the monitor, and any time movement is detected crossing over the lines of the square, you will be alerted and a 30 second video will automatically be saved.
I've actually been using the crossing detection feature as a night time seizure monitor. My son is pretty still when sleeping, so I draw the square around his form after he has fallen asleep. If he moves outside that square at night, it often means that he is having a seizure and my phone will alert me to the movement. I also now have a video recording of the event that I can save to show to his doctor.
Breathing Monitor
The Lollipop camera can also detect breathing patterns without any additional accessories. Your baby needs to be sleeping in light clothing for the monitor to pick up their breathing, though, so it doesn't work well for older kids who sleep with blankets.
The breathing monitor does require an upgrade to one of Lollipop's paid subscription plans, but you can access this tool for less than $7/month, so it's a pretty good deal!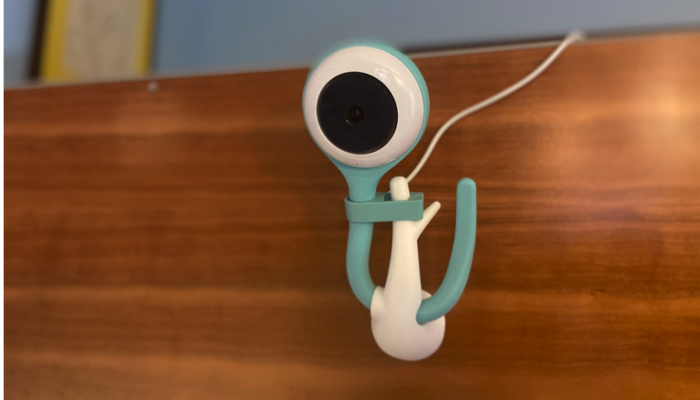 How WiFi Baby Monitors Work: Pros and Cons
A smart WiFi baby monitor is a device that allows you to remotely monitor your baby's activities and environment using a smartphone or other device connected to the internet. The monitor typically includes a camera and microphone that transmit live video and audio to the internet, allowing you to see and hear your baby from anywhere.
As a WiFi camera, the monitor for the Lollipop is accessed through an app on your phone (or tablet), so you need to have your phone on to view the camera. Lollipop allows you to use multiple devices with one account, so we decided to access the monitor through our iPad mini as well as phones so that we could turn off our phones at night but still keep the monitor on and visible.
Pros of Using a Wifi Baby Monitor
Convenience: With a smart WiFi baby monitor, you can check on your baby from anywhere, as long as you have an internet connection. This can be especially useful if you are away from home or in a different part of the house. I also love that I can work out in the garden and still keep an eye on my son's room.
Alerts: Many smart WiFi baby monitors will send alerts to your phone if they detect any unusual activity, such as your baby crying or the room temperature dropping. This can give you peace of mind and allow you to respond quickly if your baby needs your attention.
Extra Features: Some smart WiFi baby monitors, the Lollipop included, come with additional features, such as temperature and humidity sensors.
Video Quality: Many smart WiFi baby monitors have high-definition cameras that provide clear, detailed images of your baby, allowing you to see their every move.
Cons of Using a Wifi Baby Monitor
Cost: Smart WiFi baby monitors can be more expensive than traditional baby monitors. The Lollipop is on the pricier end when compared to non WiFi cameras.
Dependence on Internet: If your internet connection goes down, you will not be able to use the monitor.
Dependence on Device: We use our phones for so many things these days; adding a baby monitor to the mix makes sense! But this means that your baby monitor is now also your entertainment, communication, and news center. If you want to unplug your phone at night, how do you also keep your monitor online? One option is to set up a focus on your phone that allows for notifications from the monitor app, but quiets apps like Facebook or email.
Security: There is always a risk of hacking when using any device connected to the internet. While most smart WiFi baby monitors have security measures to prevent this, it is still a concern. Lollipop does have a private connection option in the camera settings.
Lollipop Floor Stand
【DESIGNED FOR LOLLIPOP CAMERA】 You can get a excellent camera angle for advanced Lollipop Care features like Breathing Detection, Sleep Tracking, Snap Cute and more. In addition to attaching the monitor to the crib, on the wall mount, or stand on the dresser. Now you may also place your Lollipop Baby Monitor on the floor stand.
【UNIQUE DESIGN】 The branch head is made of quality silicone material to securely hold the monitor. With 5 feet tall floor stand, this allows you to watch over your baby at a top-view angle. The silicone end is flexible for you to choose your viewing angle. It helps the monitor to keep a close watch on the baby's breathing, track their sleep, make memorable photos, and more.
【EXCELLENT STABILITY 】 The 120-degree heavy steel floor stand for the Lollipop monitor ensures a stable base that prevents the stand from tipping over. For extra stability, there are 2 soft EVA clips. Attached is also a cable holder for you to manage the extra cable lenth.
【MINIMALIST DESIGN】 For the purpose of saving your prestigious home space, this baby monitor stand is designed with decent minimalism making it ideal for home use. Ideal to use anywhere in your nursing room, kids' room, playroom, or any space you desire.
Additional Accessories for the Lollipop Video Monitor
You can purchase a separate Air Quality Sensor, which pairs with your Lollipop device and monitors room temperature, humidity, and air quality. You can have notification alerts sent to your phone when environment levels are too high or too low.
If you want to mount your baby monitor in multiple locations, you can also find extra wall mounts or extra outer covers at the Lollipop website. For a free standing camera with a wider view, check out the Lollipop floor stand.
Lollipop also offers a paid subscription service that allows you to monitor breathing patterns and collect data to create a personalized sleep-tracking diary.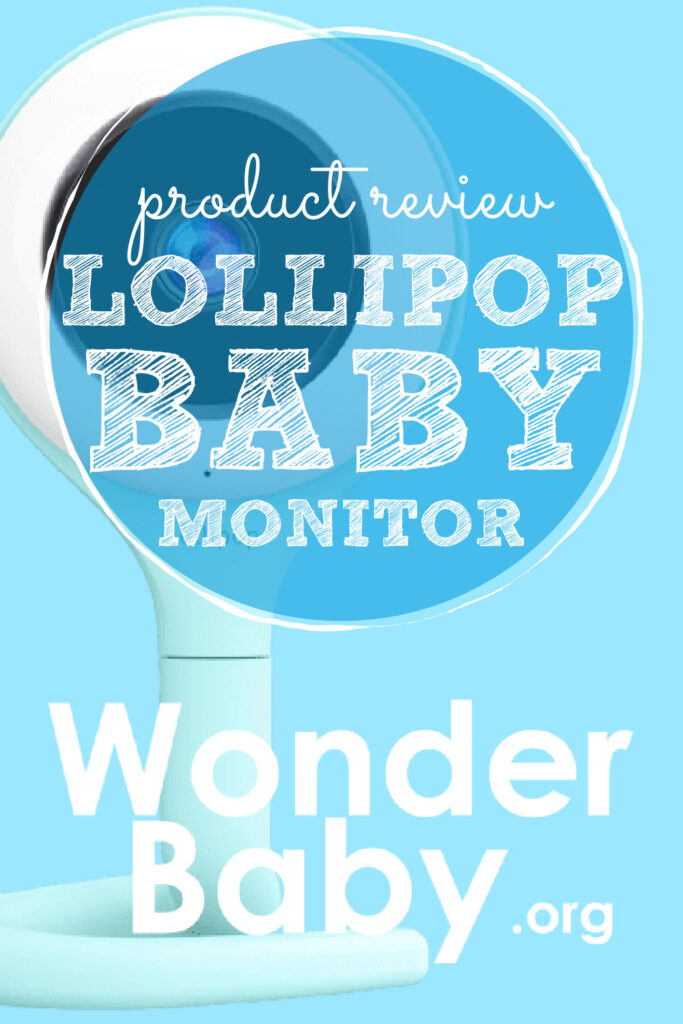 Related Posts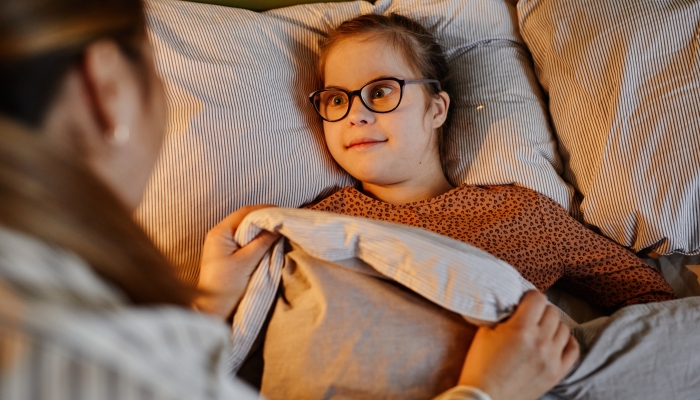 Product Reviews
Heard a lot about weighted blankets and lap pads and wondering how to choose one? Here's our guide to the ins and outs of finding the right weighted blanket.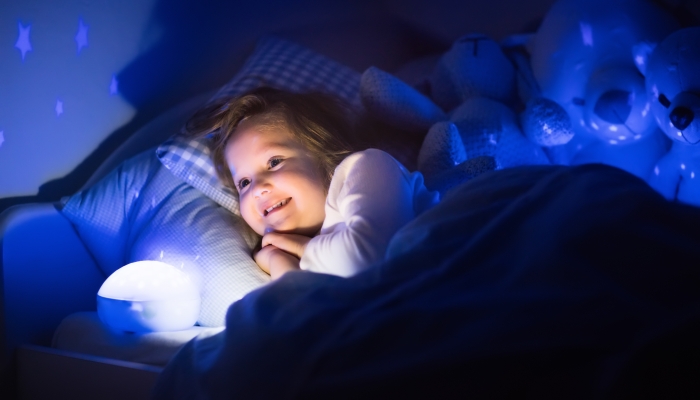 Product Reviews
Looking for the right night light to help your little one ease into bedtime? Check out our guide for everything you need to know about toddler night lights.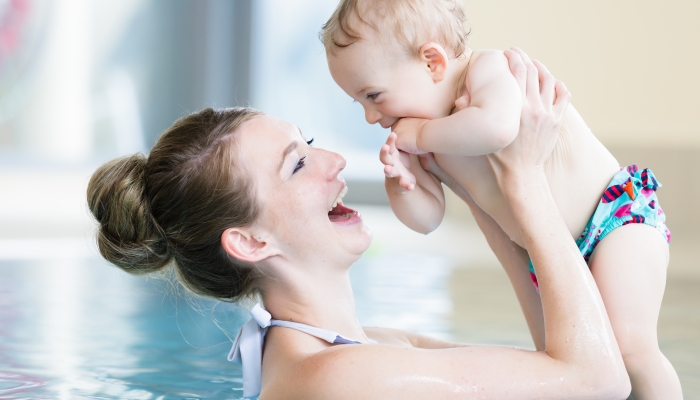 Potty Training, Product Reviews
The best swim diapers are comfortable and help prevent your baby from having an accident in the pool or ocean. Find our favorites in this round-up!