24 Days of Multi-Sensory Christmas Activities for Special Needs Kids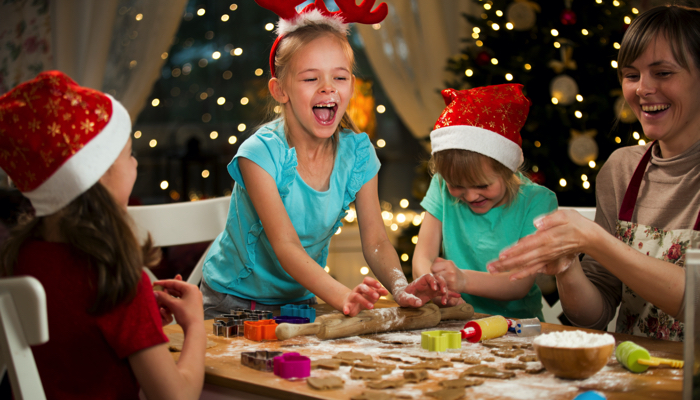 This post may contain affiliate links; please see our terms of use for details.
Christmas activities can easily be adapted to any child's needs or abilities
Plan ahead for a fun holiday break full of multi-sensory activities for your child (and less stress for you)
Place sensory activities in an advent calendar for a fun holiday tradition with a twist!
Christmas is synonymous with gifts, giving and toys, but I've always enjoyed the traditional activities associated with Christmas more than the presents. I've also found that some kids just aren't as dazzled by all the gifts, particularly kids with autism or sensory impairments. For these kids the stuff we get for Christmas can be overwhelming or just more… stuff.
So in our house we focus our energy on memorable holiday activities and experiences throughout the month of December. Last year I got the idea to organize our activities into a Sensory Activity Advent Calendar. I came up with a list of 24 multi-sensory activities, printed each activity on a slip of paper then placed each slip into a clear ornament ball. Ivan can reach into a large bowl and pick any ornament at random and whatever the slip says, that's our activity for the day!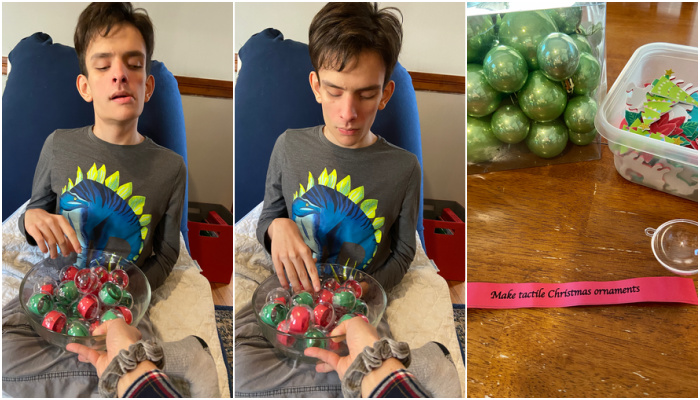 I'm going to share our list of activities so you can create your own sensory advent calendar, but first a few tips:
You don't need to do all the activities I have listed here and of course feel free to add activities that you think your child will enjoy! Since you are making this calendar from scratch you can really tailor the activities to your child's likes and abilities.
If you are having your child choose activities at random then keep in mind that they will expect to do the activity the day they choose it. You'll want to make sure you have all the ingredients and crafts ready and on hand. I keep a large plastic box in the basement with everything we need ready to go.
If random isn't your thing, you can also get a traditional drawer or box advent calendar and preselect which activity you'll plan for on each day.
24 Multi-Sensory Christmas Activities
Below is our list of activities that we will be doing this year. I'll be honest, we don't get to every activity before Christmas on December 25th, but since the winter break continues for another long week after Christmas we just keep going back to our planned activities so we can keep ourselves entertained all the way through to the new year!
Looking to print up our list so you can add them to your advent calendar? You can download this printable Christmas activity list.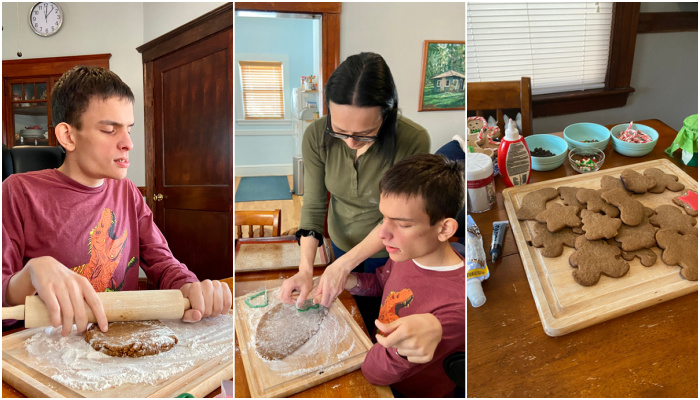 1. Make Gingerbread Cookies
I like to pick up a few easy cookie mixes and have them on hand for the holidays. Betty Crocker makes a great gingerbread cookie mix. We make and roll out the cookie dough then cut out holiday shapes with our Christmas cookie cutters. We prefer plastic cookie cutters because they are easier for Ivan to hold.
2. Make Snickerdoodles
Another easy cookie recipe (also from Betty Crocker) is the snickerdoodle cookie mix. Snickerdoodles are a bit simpler than gingerbread cookies since they are just dropped on the cookie sheet (no rolling or cutting).
3. Deliver Cookies to the Neighbors
OK so now you have too many cookies in the house! Pack up those cookies in festive Christmas cookie boxes and deliver them to your neighbors! If you're lucky then may even invite you in for hot chocolate.
4. Make a Cookie Tree
Cookie trees are made by creating a series of star shaped sugar cookies in different sizes then stacking them to build a 3D Christmas tree. You can make your own star cookies with a sugar cookie mix and star cookie cutters or go the easy route and look for a premade cookie tree kit that you can build and decorate.
5. Make a Gumdrop Tree
Have you ever seen a gumdrop tree? They are really cool! You'll need to buy a plastic gumdrop tree that has points at the end of the branches to hold gumdrops. The plastic tree is reusable so you can bring it out every year, but of course you'll also have to pick up some gumdrops to go on the tree. We like to get red and green gumdrops for our tree.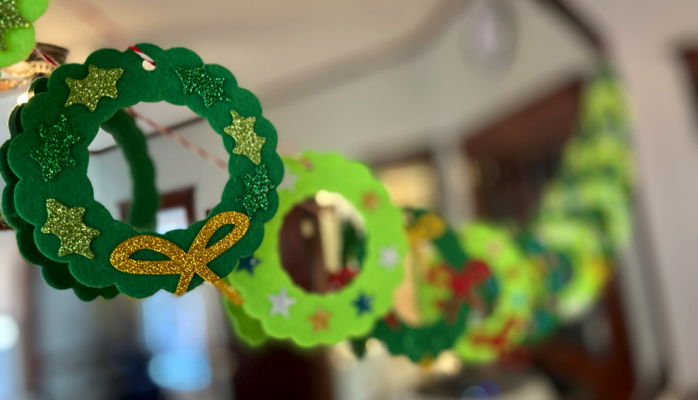 6. Make Wreath Garland
Cut green foam or green felt sheets into rings and add holiday stickers to make miniature craft wreaths. You can string the wreaths together to hang as decorations. You can also find Christmas wreath craft kits with all the pieces you need in one place.
7. Make Hot Chocolate
It's really easy to put together a hot chocolate bar. All you need are mugs and hot chocolate and then an assortment of toppings, like marshmallows, whipped cream and chocolate sprinkles. We like to get fancy with some peppermint and marshmallow stirrers too!
8. Sing Christmas Song Karaoke
Christmas carols are some of our favorite tunes in our house and it's kind of a shame that we only get to listen to them once a year. We love sing-alongs and Christmas karaoke can be as simple as playing your favorite Christmas album and singing along, but we also like to look up karaoke videos on YouTube that play the music with the lyrics on the screen.
9. Decorate Gingerbread Men
I like to pick up a pre-baked gingerbread cookie kit to keep on hand for an easy cookie decorating activity. With the cookies already baked and ready to go, you can skip straight to the fun part! Gingerbread house kits are fun too, but a little bit more complicated.
10. Make Cinnamon Ornaments
Mixing one cup of applesauce with one cup of cinnamon creates a fragrant and moldable dough that you can roll out and shape with cookie cutters. Bake or dry the ornaments then hang on your tree! You can find the full how to here along with instructions to add braille to your ornaments!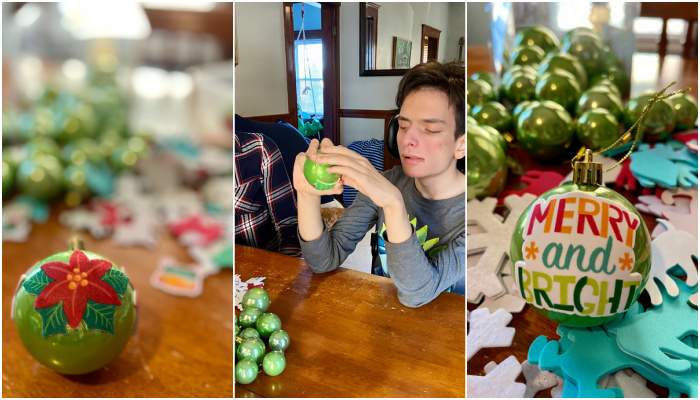 11. Make Tactile Christmas Ornaments
This is one of our favorite Christmas crafts. All you need is a collection of plain plastic ornaments plus a collection of fun Christmas stickers and you are good to go. Add the stickers to the ornaments to create really beautiful decorations for your tree. We like to find foam, glitter and other 3D stickers for a full tactile experience. Find more tactile ornament ideas here.
12. Make Apple Jacks Garland
Apple Jacks cereal (or Cheerios work too) can easily be strung up to make a long edible garland for your tree. You can also make smaller versions and tie the ends together for Apple Jack wreaths. They are great for indoor decorations, but also fun to put outside for the birds to eat.
13. Make Peppermint Chocolate Chex Mix
Is Christmas really complete without a batch of Peppermint Chocolate Chex Mix? You can find recipes for a lot of different types of Chex Mix, but this one is our favorite because it's festive and so so sweet. It's also a great simple kitchen activity for kids!
14. Make Frozen Ice Balls
Another surprisingly easy activity is to make beautiful frozen ice balls. Fill water balloons with water and food coloring and let them freeze. If you live in a cold climate, this can mean simply leaving the balloons outside. Once frozen, remove the balloon and you're left with beautiful and colorful round ice sculptures!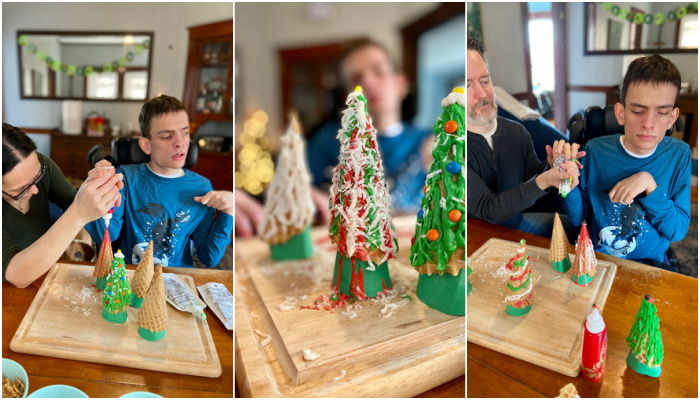 15. Make Ice Cream Cone Christmas Trees
This is another favorite activity because it's so easy and the results can be really stunning. Just turn an ice cream cone upside down and decorate with frosting, candies and sprinkles. We make construction paper cone stands to place our ice cream cones on. You can create a whole forest of edible Christmas trees!
16. Make Foam Snowflakes
Fold foam sheets and use safety scissors to cut out snowflake designs. You can add holiday stickers for extra Christmas cheer. These are great strung together as garland or hanging on your tree as ornaments.
17. Take a Family Holiday Photo
Taking an impromptu family photo is actually kind of fun. Get everyone together and set the timer on your camera. Maybe have everyone hold up some of the cute crafts you've been making!
18. Make Apple Cider
All you really need to make apple cider are some mulling spices and apple juice. Mix them together and bring to a boil. The mulling spices smell amazing and your entire house will smell like Christmas!
19. Build a Snowman (No Snow? Make Your Own!)
Is it a snowy day? Go outside and build a snowman! Even if you don't have snow on the ground, you can get instant snow powder and make miniature snowmen indoors.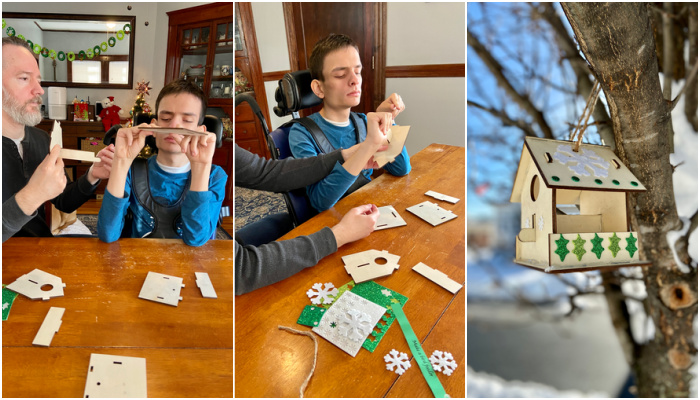 20. Make a Bird Feeder
We like to pick up these wooden bird feeder kits for a fun afternoon activity. They are fairly easy to make (although they do require glue) and we can decorate them too. They come with acrylic paints, but we like to use foam stickers for a more tactile decoration. You can hang them outside, but they don't last forever so you'll get to make more soon!
21. Read Christmas Books
Snuggle up with some of your favorite Christmas books and have a holiday story time! Our favorites are How the Grinch Stole Christmas, Bear Stays up for Christmas and The Polar Express.
22. Make Christmas Potpourri
Remember those mulling spices you picked up for your apple cider? If you have some leftovers you can place them in drawstring cotton bags and you'll create lovely potpourri.
23. Make Foam Christmas Ornaments
Use your Christmas cookie cutter set to cut foam sheets into Christmas tree, star or gingerbread man shapes. Decorate with holiday stickers and hang on your tree!
24. Make Dog Biscuits
You can look up easy dog biscuit recipes online or even pick up a Make Your Own Dog Treats kit. Your dog will be happy to be part of the festivities and if you don't have a dog you can always share the treats with a neighbor dog!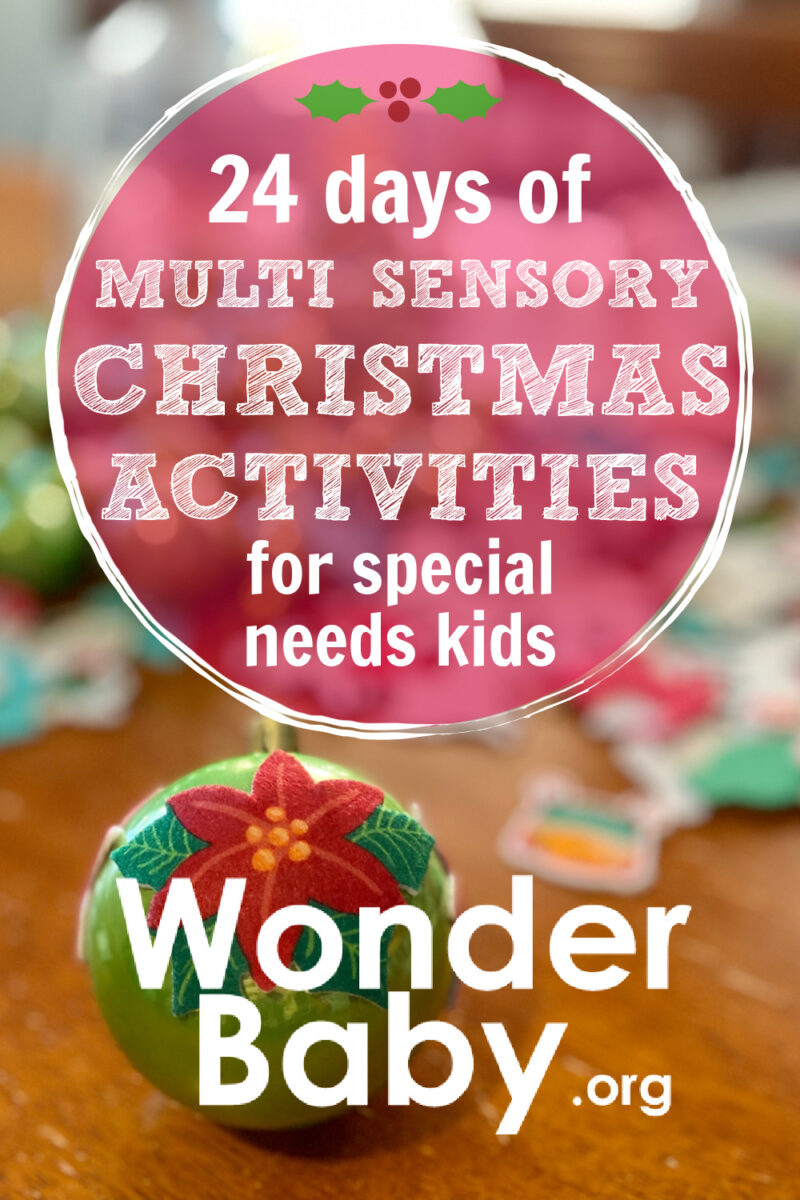 Related Posts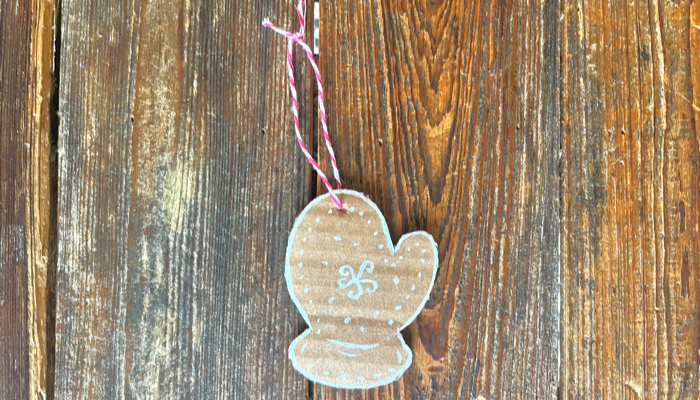 Holiday Crafts and Ideas
Let your kids get involved in the tree decorating with this simple, inexpensive Cardboard Christmas Ornament Craft. All you need is an old box and some imagination.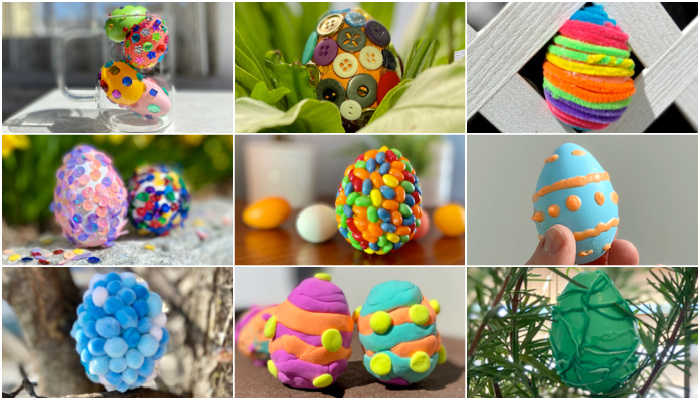 Holiday Crafts and Ideas, Visual Impairment
We'll show you how to make tactile Easter eggs for kids who are blind by adding textures or other tactile elements to your dyed eggs.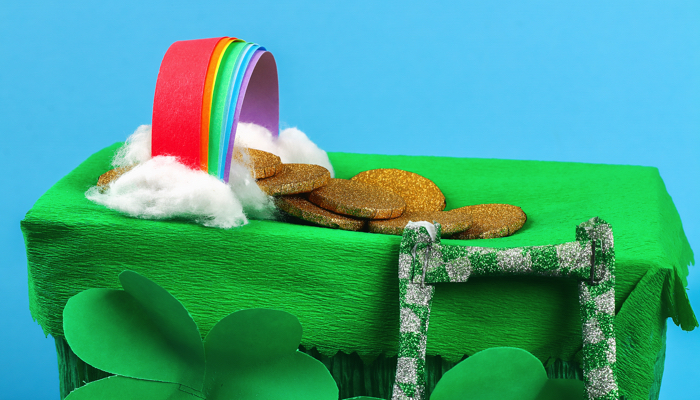 Holiday Crafts and Ideas, Special Needs
Leprechaun traps are a traditional March school project and they can be effective special needs curriculum additions as well!