Our Favorite Long-Lasting High Chair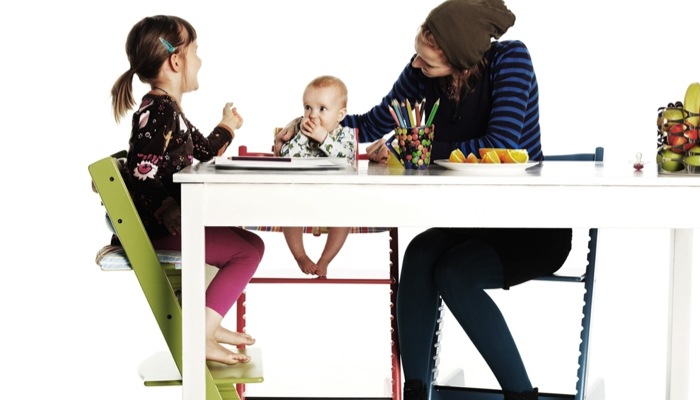 This post may contain affiliate links; please see our terms of use for details.
When it comes to buying toys and products for your baby, your main concerns are probably price and durability; you want your dollar to stretch as far as possible, but you also don't want to head out to the store to replace everything you just bought!
You can skimp in some areas, by buying used clothes for example, since your baby will out grow them right before your eyes.
But other baby products, like high chairs, cribs, or strollers, should last a long time and grow with your baby.
If you plan your budget right, you can buy just one high chair for your baby that will last and grow with them—even into adulthood!
The adjustable Tripp Trapp chair from Stokke is designed to fit babies from about six months (or when they are strong enough to sit up on their own) until adulthood (the chair can hold up to 300 pounds!).
As your child grows, the chair transforms from a baby high chair, to a toddler high chair, to a child seat, and finally to an adult chair. The strong construction and durability of the Tripp Trapp guarantee that it will still be around, even after your baby is all grown up! And the beauty in the wood construction means that you won't mind keeping it around.
My son is now five years old and he has been using the same Tripp Trapp chair since he was less than one year old. He still fits in it and I love that I was able to choose a wood finish that matches my dining room furniture.
The Tripp Trapp provides support for your baby so they don't feel like they are dangling in mid air. It also allows your baby to eat at the table with the rest of the family, encouraging healthy eating habits and a social environment right from the start. The Tripp Trapp is also great for special needs children who may require more support and a large foot rest.
Other features of the Tripp Trapp chair include:
Adjusts to be used when a child is ready to sit on his own (around 6 months) through adulthood.
Seat and footrest are adjustable to the size of your child.
Ergonomically designed to provide stability, comfort, and confidence.
Made of cultivated beechwood, providing a strong, solid, and durable product.
Meets US and international safety standards.
Comes with a five-point safety harness.
JPMA certified.
Holds up to 300 Lbs.
9 Wood finishes and colors to choose from.
7-year warranty on all wooden components.
H 31″ x D 19.25″ x W 18″
When purchasing a Tripp Trapp chair you may also want to check out some of the accessories, like the Baby Rail (for use from about 6 to 24 months), the PlayTray, and the Cushion (which comes in 7 different designs and is machine washable). These accessories will help keep your baby safe and comfortable and will let your baby start using your high chair from a very young age.
Related Posts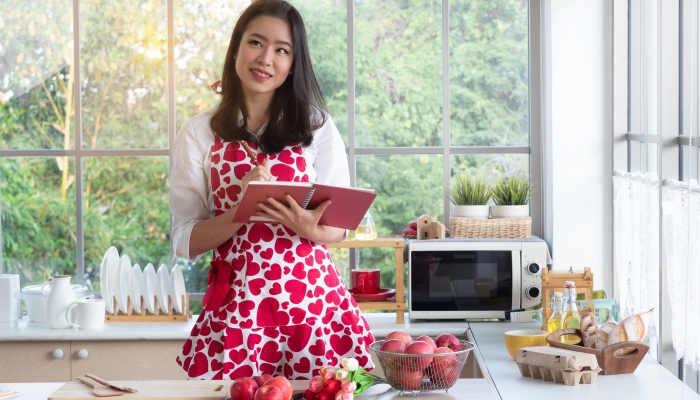 Parenting
Staying motivated as a stay-at-home mom isn't easy when you're responsible for so much. But these motivation boosters are sure to keep you going!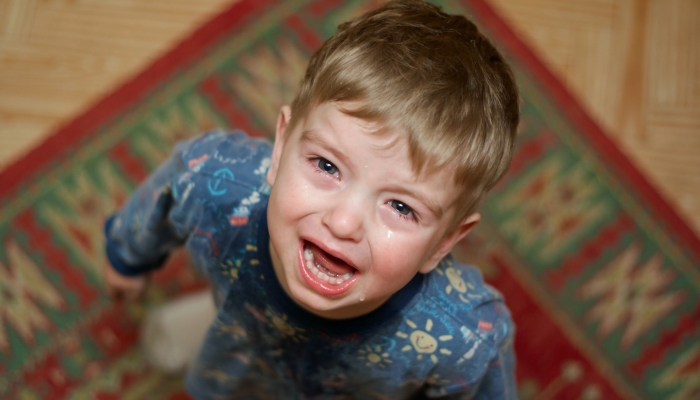 Parenting
Wondering if your child is having a tantrum or a meltdown? Read this article to know the difference between these emotional outbursts!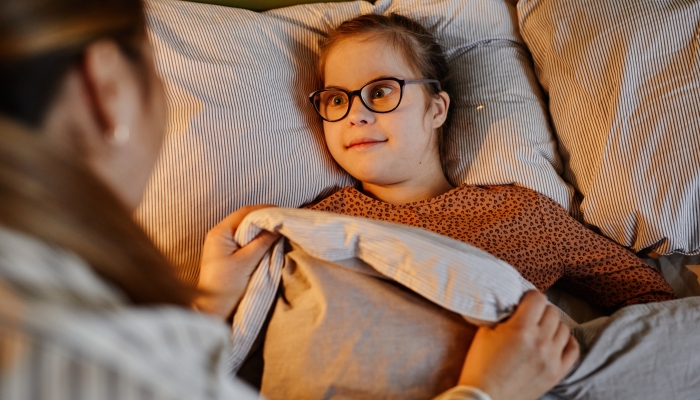 Product Reviews
Heard a lot about weighted blankets and lap pads and wondering how to choose one? Here's our guide to the ins and outs of finding the right weighted blanket.