The Perfect Special Needs Travel Bed
This post may contain affiliate links; please see our terms of use for details.
Sleep is an issue for so many special needs kids, whether your concern is getting them to fall asleep, stay asleep or just be safe in bed while they are asleep. The hardest part for our family has always been leaving Ivan unattended while he sleeps. He may have low tone, but this kid sure can move around when left on his own… and it's really easy for him to hurt himself, especially considering that he's totally blind and can easily crash into a wall because he doesn't know it's there.
At home we found the perfect solution… the SleepSafe Bed with high padded walls keeps Ivan cozy and safe. I actually feel comfortable walking away and letting him fall asleep on his own without constant supervision when he is in his bed. Do you know what a huge difference this has made for our family?
The SleepSafe Bed is made of real wood and is actually a very nice piece of furniture. But guess what? It's huge. And stationary. There's no way you're getting that bed out of Ivan's room!
So what happens when we travel? When Ivan was little, we used the BabyBjörn Travel Crib and just loved it. But then Ivan went ahead and decided to get bigger and that made things much more difficult. I really think we've tried everything, from a bed pushed up into the corner to pillows stacked around him to bringing along a tent in our luggage and there were safety concerns with all of them. That plus the fact that mommy and daddy couldn't sleep because someone had to stay up to keep an eye on Ivan!
So we stopped traveling. Until I found the Safe&Sound Travel Pod from Creative Care Limited and I knew we had found the answer.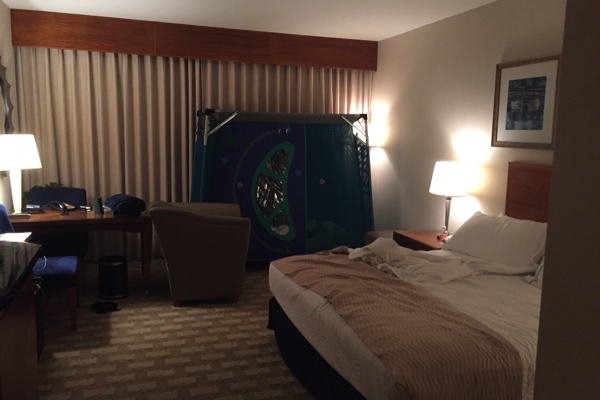 The Travel Pod is everything we were looking for: Safe, big, light-weight enough to travel, totally enclosed. Did I mention safe? Here are the features that make this bed really stand out:
It's big enough to hold a child or adult up to 200 lbs
Packs down into 2 bags that are 11″ diameter & 39″ long
The whole thing weighs 55lbs
The walls are mesh, so you can see in and they are breathable
The soft walls also mean no banged heads
The bed is entirely enclosed
It's very strong and sturdy
It's handmade and very well put together
It's comfortable!
Creative Care Limited has solved a real problem with this bed. Our family is now able to travel again and to do so knowing our child will be safe at night.
Our first trip with the bed was to visit family for Thanksgiving. We stayed in a hotel and Ivan was thrilled to have his Travel Pod with him. It took me about 20 minutes to put together and about 15 minutes to take it down and get it back in the bags – and yes, they zipped up again!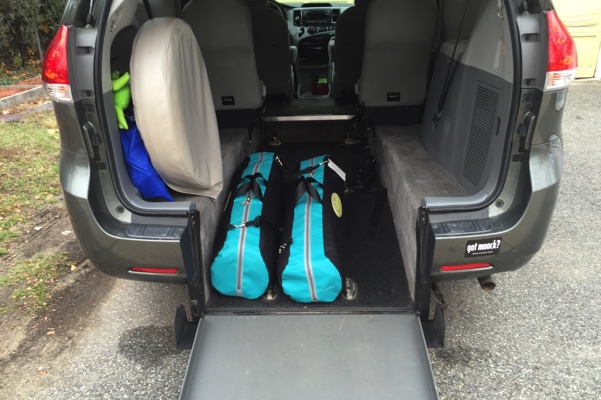 But probably the biggest endorsement for the bed came from Ivan himself. He slept peacefully during the trip and actually slept in too!
Here's a short video we took of the bed in our hotel room:
Of course, as with all special needs equipment, the biggest roadblock you'll find will be the price. The Travel Pod is sold in the UK for £1765.70 (currency rates change, but that is generally over $2000 in the US). Insurance is not likely to cover a travel bed (because recreation for some reason is not considered medically necessary for our kids), but there are many charitable organizations who would be happy to assist you in funding a Travel Pod. We purchased ours with the help of a grant. If you're looking for organizations in the US to reach out to, check out this list of charities.
Another thing to keep in mind is that Creative Care Limited also produces large beds and safe spaces, so if you're not looking for a travel bed, but are interested in other options for safe beds or sensory spaces, check out their full product line!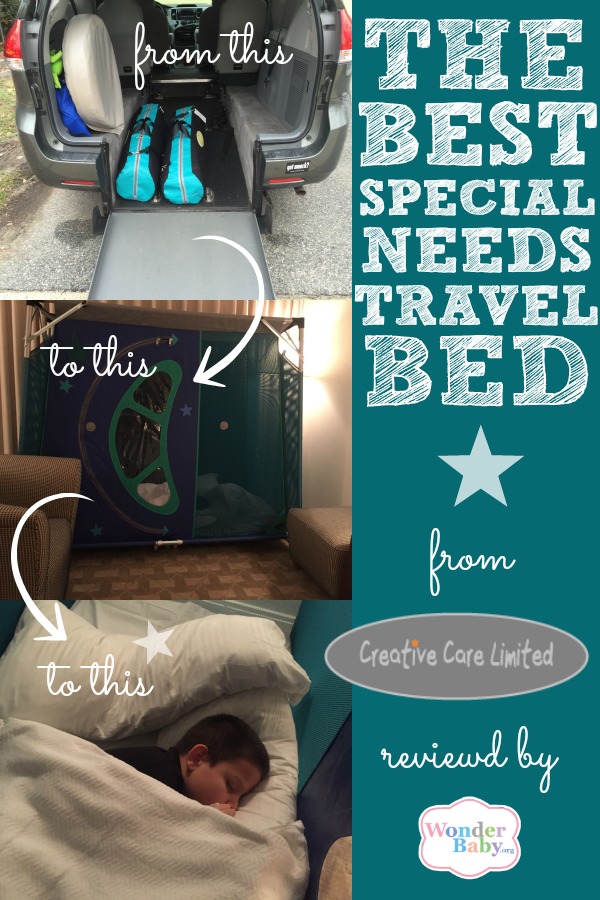 Related Posts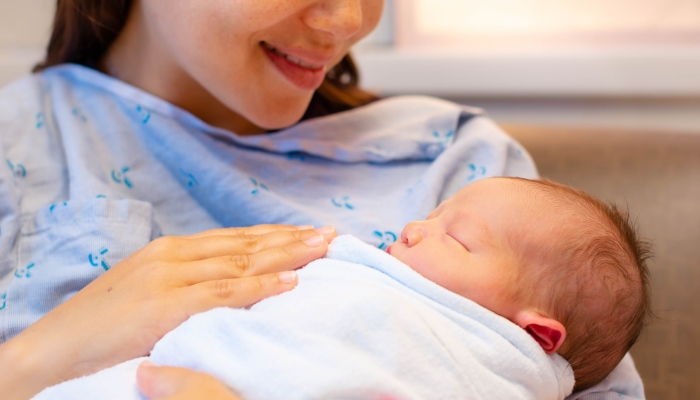 Sleep
Is your newborn fussy at night? From gentle bedtime routines to soothing sounds, creating a tranquil environment helps newborn babies sleep peacefully.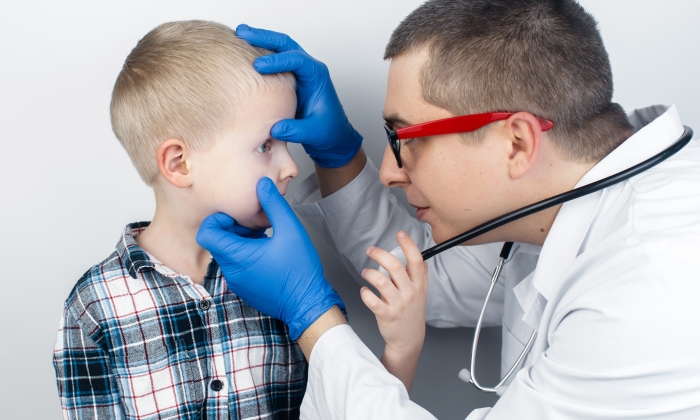 Eye Conditions and Syndromes, Visual Impairment
Congenital glaucoma is a disease where the pressure inside your baby's eye is too high. This can damage the optic nerve and can even make your child go blind.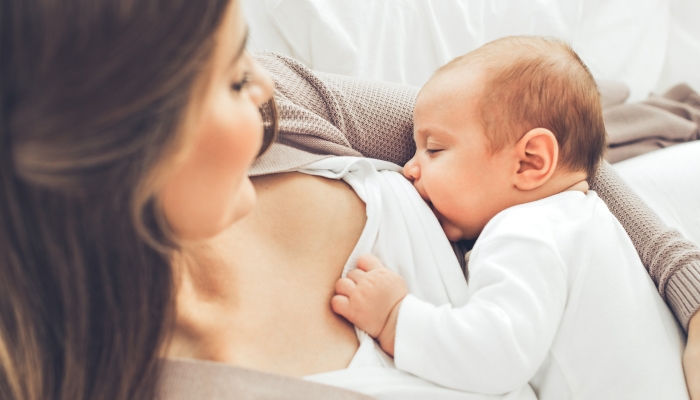 Breastfeeding, Sleep
Many people assume breastfeeding and sleep training don't go together, but it is possible to help your baby sleep better while continuing your breastfeeding journey.