Stay Still, Squeaky! iBook Review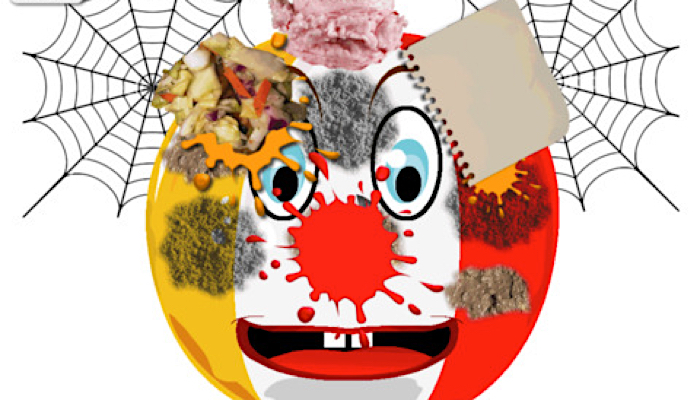 This post may contain affiliate links; please see our terms of use for details.
iBook Details
Price: $2.99
Where to Buy: Find Stay Still, Squeaky! in the iBooks Store
Developer: Sonokids
Devices: Compatible with iPad, iPhone, iPod Touch, Mac
Operating System: Requires iOS device with iBooks 3 or later, and iOS 5.0 or later
Print Length: 13 Pages
Categories: Kids
Description of Stay Still, Squeaky!
In a nutshell: In this interactive iBook, Squeaky, the bouncy ball, tries really hard to stay clean for a visit to his grandmother's. However, as your child is encouraged to interact with the story via the touch screen, Squeaky gets more and more dirty. Children follow along as Squeaky keeps getting into all sorts of messes, and help him clean up at the end before his mother comes back. After the success of the Ballyland software for PC and Mac computers, which teaches children foundation keyboarding and computer skills, the Ballyland "Stay Still, Squeaky!" iBook similarly aims to enable children to experience a playful, easy introduction to touch screen technology and basic gestures. This first Ballyland iBook only requires the child to swipe, tap or touch the screen. The development of "Stay Still, Squeaky!" was made possible through a grant from AMP's Tomorrow Fund (Australia).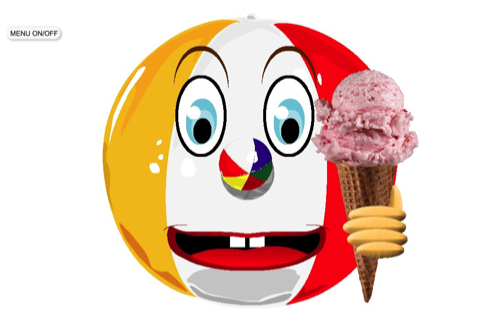 In Detail: Stay Still, Squeaky! developers from the not-for-profit Sonokids Australia have released their first Ballyland iBook for touch screen devices. The fun story of "Stay Still, Squeaky" features a much loved character from Ballyland. The story is carried throughout by the high quality audio including narration by a well-known voice actor, silly sound effects, soundscapes on each page and exciting songs for kids to sing along. It is complemented with bright and high-contrast graphics for children with vision. "Stay Still, Squeaky" engages children through sound and visuals alike, which makes it the perfect iBook for siblings or friends to share, regardless of sight levels.
Children simply use the swipe gestures to move through the book's pages, then a tap at the end to help Squeaky clean up. The iBook's special features include simple gesture requirements for children who may struggle with fine motor skills, plus there is no time limit for users to respond for interaction. No reading skills or previous touch screen device experience is necessary, making it perfect for use in an Early Learning Environment. Parents and teachers can easily incorporate the story's theme into lessons and real life activities for enhanced learning.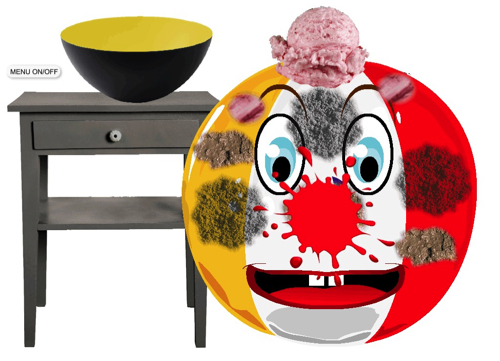 Why It's Good for Children with Visual Impairments:
"Stay Still, Squeaky!" teaches social and personal skills through the interactive story. The repetitive lines are great for children who enjoy the anticipation of knowing what is coming up next. The simple interaction requests promote listening skills as well as cause-and-effect basics such as giving immediate feedback when prompting, "Touch the screen when I say, 'Now!'" Overall, "Stay Still, Squeaky!" is a wonderful resource for learning the basics of using a touch screen device and a variety of early learning skills, promoting independence and empowerment for users with visual impairments. You can also download a free coloring page available from the Ballyland website which can be printed as a raised line picture!
Accessibility Notes
Stay Still, Squeaky! is accessible to children with low vision and blindness because it is an audio iBook that does not require vision for use, nor does it require using the iOS VoiceOver feature- all accessibility is simply built into the product for a truly inclusive design experience. Similar to the iOS Guided Access feature, the on-page menu gives the option to keep the main iBooks menu closed in order to avoid the child accidentally closing the app.
Note: The book is also available for Android devices. Please contact mail@sonokids.org or visit www.ballyland.com for more information.
Related Posts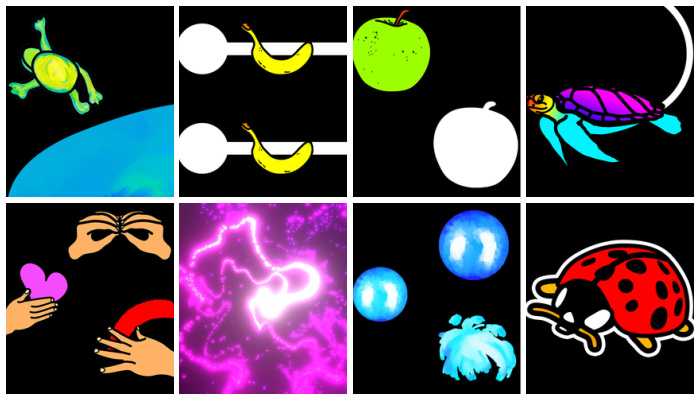 iPad Apps and Accessibility, Visual Impairment
This free digital visual training tool for computer or mobile devices is designed to help toddlers with CVI practice their visual skills.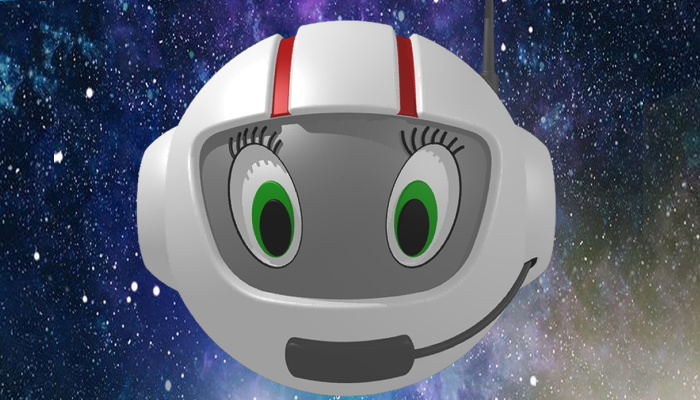 iPad Apps and Accessibility, Math and Science, Visual Impairment
These iPad apps from Sonokids feature the astronaut character CosmoBally who teaches blind children about space and sonification.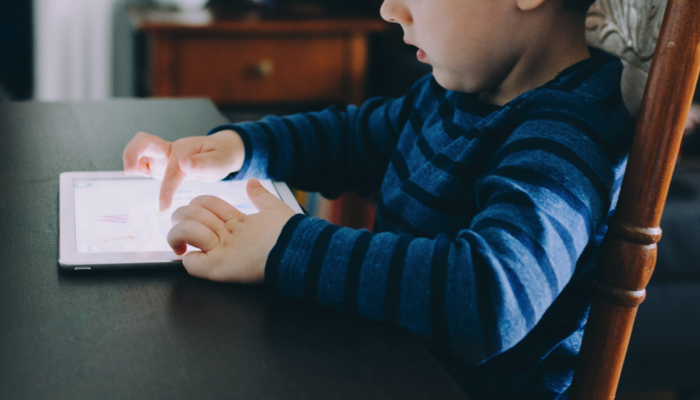 Eye Conditions and Syndromes, iPad Apps and Accessibility
A collection of successful iPad apps for kids diagnosed with CVI as recommended by a TVI and CVI specialist.