Visiting a Tactile Museum with Your Blind Child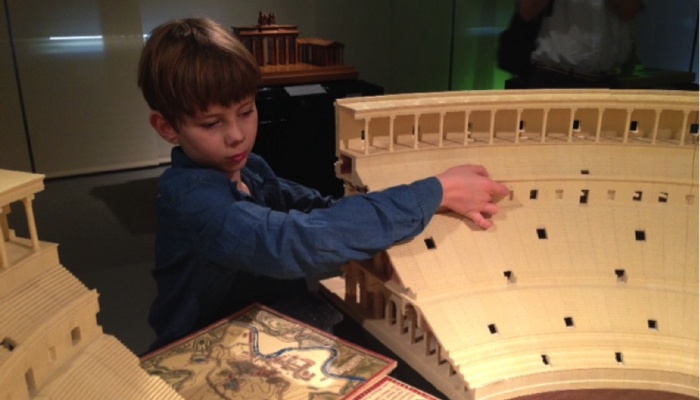 Last week we visited the fantastic Museo Tiflologico tactile museum in Madrid, Spain. It is run by ONCE, the National Organization of the Blind in Spain.
My son is nine years old and was born blind, with light perception only. Despite our best efforts, calling ahead etc, museums are often rather demoralizing and frustrating places for him to visit. Consisting mostly of smooth glass panels behind which, people assure him, are lots of very interesting things, none of which he can experience. We usually find the best touching options in the museum shop.
This museum is different. It is set up for everything to be touched. Even when there are glass panels to protect delicate things, they slide back so that curious hands can get to the artifact.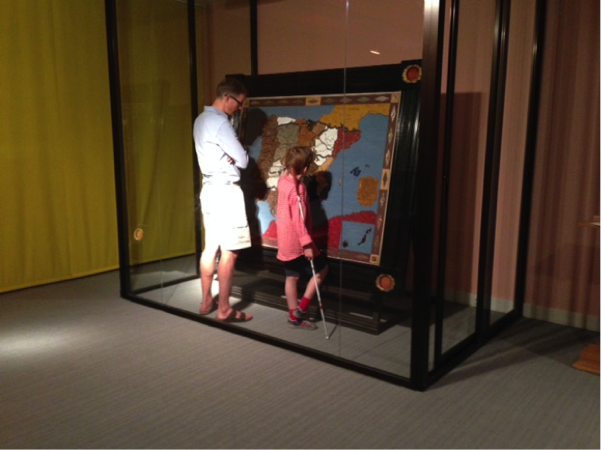 The whole ethos of the museum is about accessibility, when you walk in you find a tactile floor plan, Braille on the doors, reception staffed by a helpful, lady who was visually impaired herself, different flooring textures to differentiate walkways from galleries and audio messages to indicate stairs coming up or a new gallery.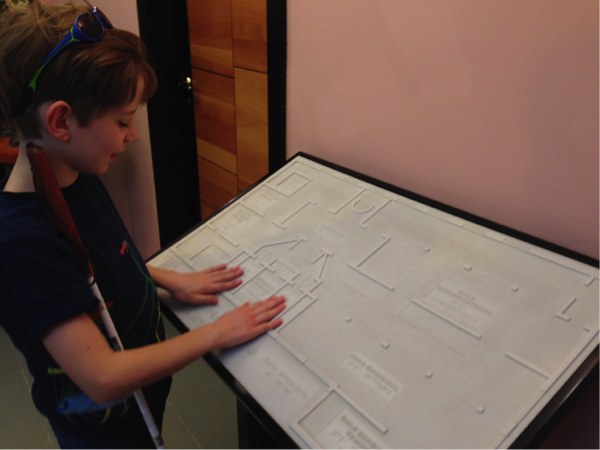 Even the vending machine downstairs had a Braille list on the front so that my son could use a vending machine completely independently for the first time! Maybe not the best on the healthy eating front, but definitely worth it for the experience of making his own choices.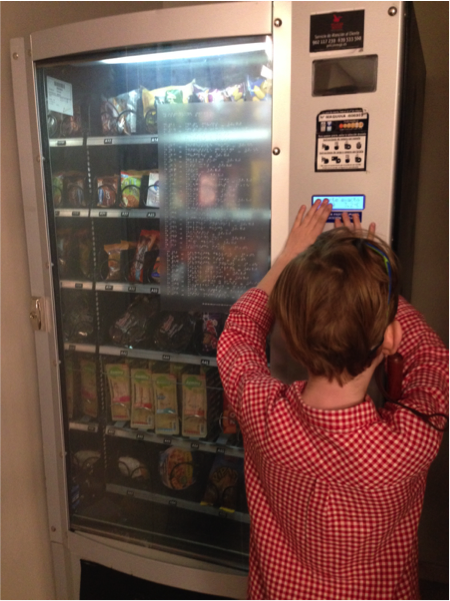 In the museum there are two galleries containing models of famous buildings. One has buildings from all over the world and the other, buildings from Spain. The models are wonderful, very detailed and made from different materials like wood, stone, metal, plastic etc. Many of the models have a small version or smaller scale plan next to them to allow you to get an overview of the shape and layout of the building before exploring the larger model. My son loved the models, he particularly liked an aqueduct from Spain that came in three different sized scaled models, the Coliseum from Rome and the Alhambra Palace (you can even take the roof off one of the parts of this building to feel the incredible carvings that are inside it).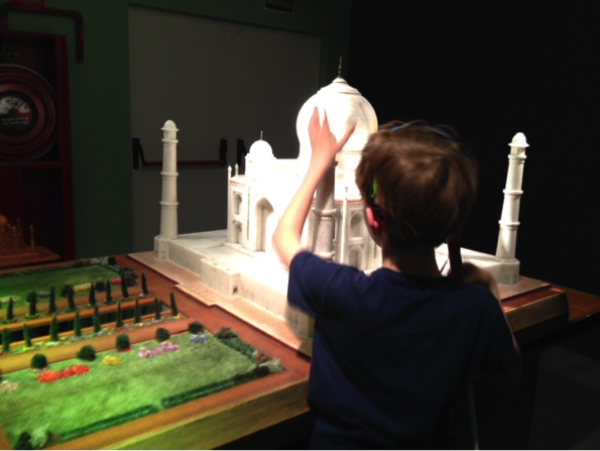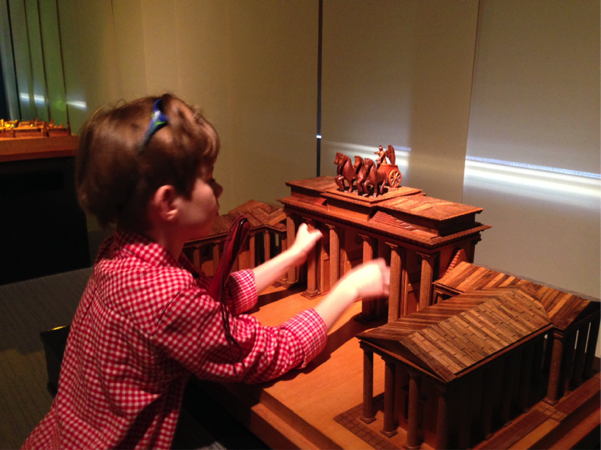 A third gallery has a collection of materials and appliances that relate to the history of the production of Braille and tactile materials. Wonderful old braillers from all over the world, Slates and styluses and calculating machines. It was fascinating for us, and for our son to put his own Braille tools in this historical context, highlighting that braille has a heritage too, just as print does. And he loved exploring the machines!
I loved the gorgeous old books containing tactile pictures made with Braille dots.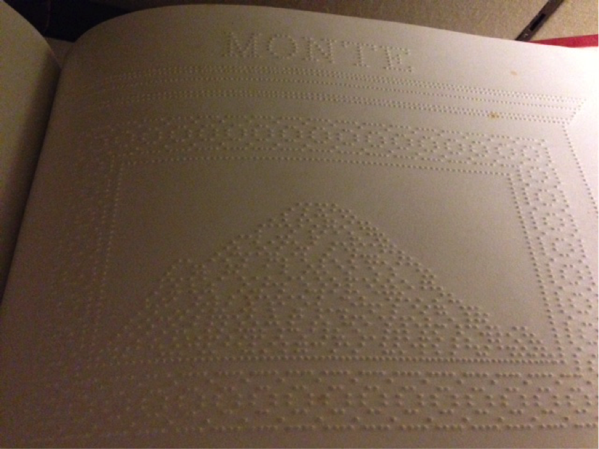 There were also galleries containing tactile artworks by VI artists as well as a shorter term exhibition which featured some fantastically tactile sculptures.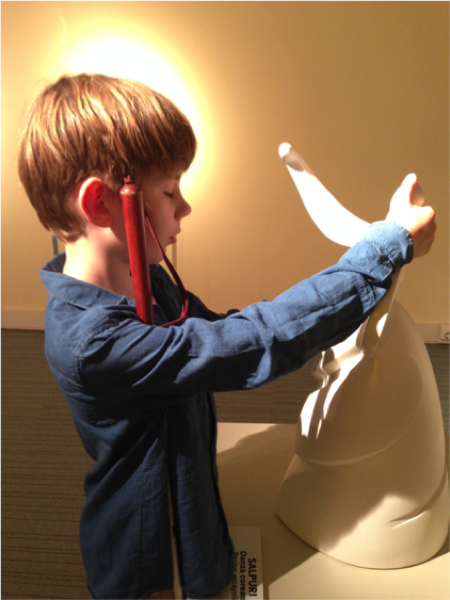 There is so much to learn, and take in that we kept our visits shorter and went back three times.
The only thing that was tricky was that there was no information to go with the braille exhibits, so exploring involved a bit of guesswork! Also the audio description that is provided to compliment the buildings is only in Spanish, so it is worth doing some background research on the buildings before you go. Having the description in English too would have been really helpful.
I would hugely recommend this museum or any other tactile museum you can find near you. My son was absolutely thrilled to find a space which felt so welcoming and set up for his needs. For once he was "the mainstream visitor" and we did not have to ask for special permission to touch a couple of things. In this museum, our son was a very relaxed and happy little boy who was able, after his first visit, to find his own way around the two floors of the museum and discover things without a parent always hovering nearby. He could also find his way to the reception desk and raid the jellybean bowl, much to the amusement of the very kind receptionist!
It is a long way to go, but we will definitely go back and if you happen to be in, or near, Madrid I would check it out. You can get to the museum by Metro or bus, but we also found taxis in Madrid plentiful, and reasonably priced.
Be aware that the museum is closed on a Sunday and Monday and they open from 10-2pm and then 5-8pm. The museum is free but take your passport to get in. Obviously, do check the website before going in case any of this changes. Contact details are here:
Calle de la Coruna 18, 28020, Madrid, Spain
Tel: +34 915 894 219
Email: museo@once.es
https://museo.once.es
Thank you to ONCE and all of the museum staff for making this wonderful, high quality space. The building models were stunning, and full of learning opportunities but more then that, your museum made my son feel like museums are places for him too, which was really precious.
More Tactile Museum Resources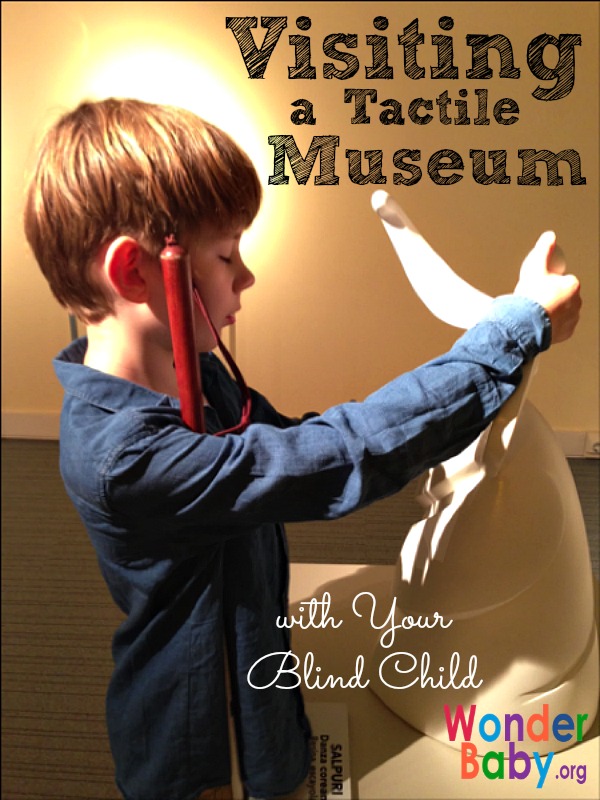 Related Posts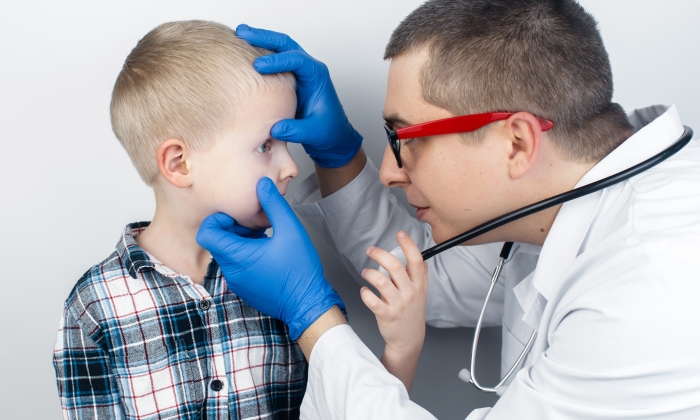 Eye Conditions and Syndromes, Visual Impairment
Congenital glaucoma is a disease where the pressure inside your baby's eye is too high. This can damage the optic nerve and can even make your child go blind.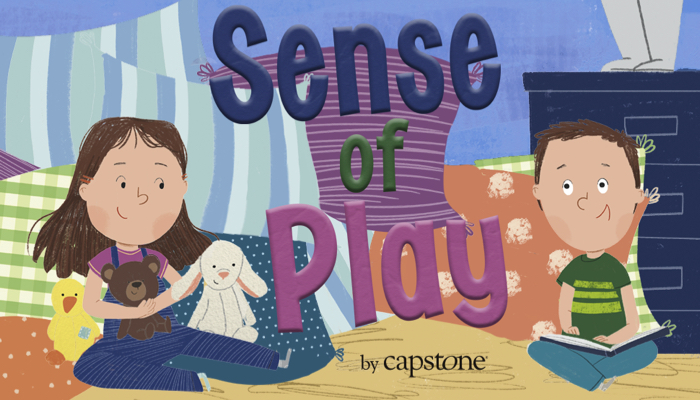 Braille and Literacy, Product Reviews, Visual Impairment
Dana Meachen Rau's book, Sense of Play, follows the adventures of Chip and Joy as they play. Chip is blind, but this doesn't get in the way of their play!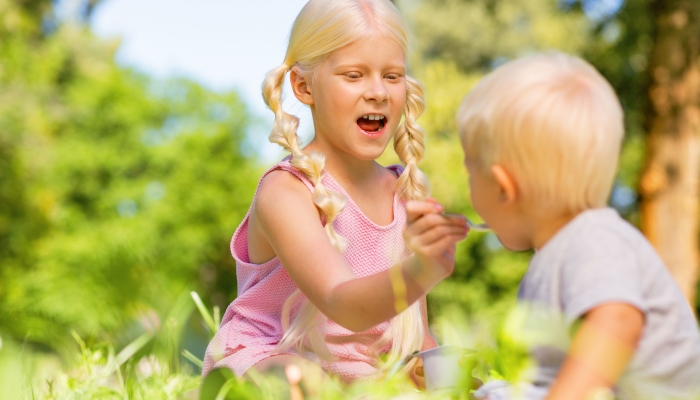 Eye Conditions and Syndromes, Visual Impairment
Albinism is a genetic condition that reduces melanin. There are many myths about albinism and vision, so educating yourself with the facts is important.