Top 10 Accessible Toys for Blind Kids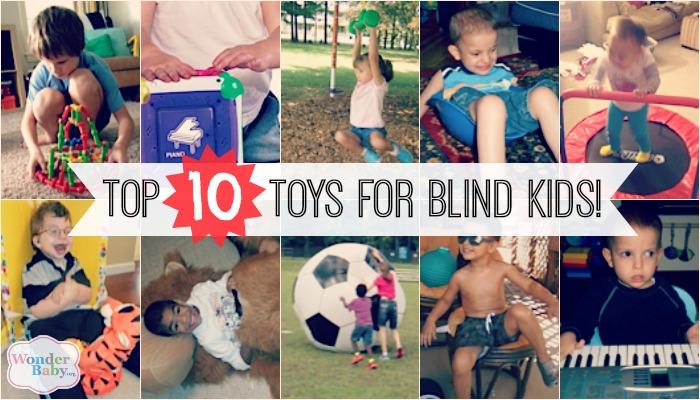 This post may contain affiliate links; please see our terms of use for details.
We recently ran a contest asking families to share their favorite toys for their kids who are blind or have other special needs. We then gave away the toys that got the most votes from readers! Our Accessible Toy Giveaway is now closed, but it's now a great list of some of the most popular accessible toys for our kids!
So listed here you'll find the Top 10 Accessible Toys as chosen by WonderBaby.org readers. You'll be surprised to find that most are available commercially and are fairly inexpensive!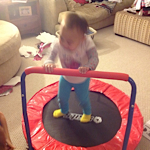 Molly shared this trampoline, adding, "This is a great toy to get extra energy out, especially when it is cold outside!" I agree! Ivan's all-time favorite toy is his trampoline. And when it's not cold outside, we like to take it out in the yard.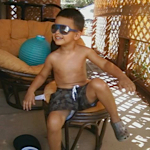 Ethyn loves toys that make sound… and he loves the water… so of course water toys that make sound are his favorite! Ethyn's father, Patrick, says, "Ethyn loves to be in the water. He loves the to go to the swimming pool and play with toys and splash everywhere. He goes to swimming lessons and is becoming comfortable and confident swimming alone and in deeper water."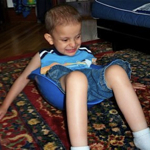 The Bilibo is one of the simplest toys around, but it's also so versatile! You can sit in it or on it, roll around in it or lay under it. There are so many ways to play with the Bilibo!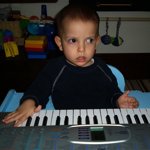 Every child needs a piano keyboard! This one makes nice sounds and also gives you 100 tones, 50 rhythms and 10 songs. It's light and portable and just fun!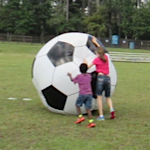 How could this possibly not be fun? Chelsea shared this toy and had this to say: "We went to an area event and they had this to play with. Our daughter is completely blind but could play with this with all of us or by herself. She loved scoring goals! It was neat to see her be able to play soccer. I think this is good for a group, family, or just her to be able to play with as long as there is a noise director (voice or beeping)."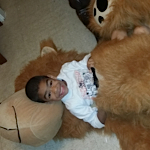 Here's another toy that is cool because it's so big! Ana shared this toy idea and she says her son loves it because "ha can jump in it!" I bet it's also nice to snuggle on a cold winter day.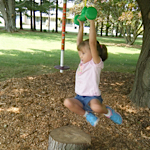 Michael shared this toy and says, "Our 5 year old daughter, who is completely blind, loves movement. Our swing set usually does the trick for the back and forth motion. However, she sometimes needs the spinning and we found the Whirl and Twirl. We strapped it to a sturdy tree limb and off she goes. The great thing about the device is that she controls how much she wants to spin."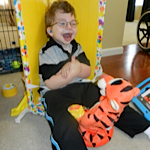 Jennifer says, "Mason has dual sensory impairment (hearing and vision) so he really depends on sound and movement to enjoy a toy. Tigger delivers on both counts! He bounces all around by the spring in his tail and has the silliest voice! Mason has learned to play with Tigger all by himself by squeezing his paw, which we marked with yellow duct tape to help him find it by touch."
: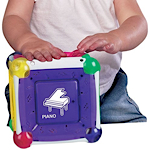 The Magic Cube is really an amazingly simple toy. Each side of the cube represents an instrument in an orchestra: a flute, a piano, a french horn, a harp, or a violin. Press the top button (with a picture of the full orchestra) to get the song playing (a classical piece by Mozart). Press the flute and suddenly the flute stops playing… press the piano and the piano is silenced. Pressing the instruments a second time will get them to come back on.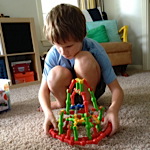 Alyssa says, "My son loves Zoobs. He finds them easier to differentiate and manipulate than Legos. He loves to create buildings and domes and structures from his imagination. He also loves that he can create angles and curves, which he found difficult with other building sets. The bright colors also make his creations fun to look at."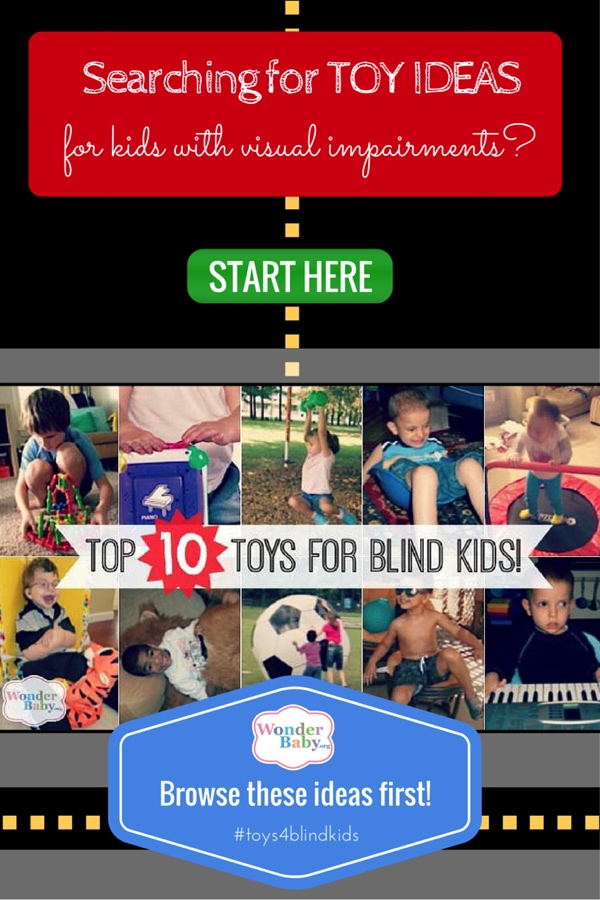 Related Posts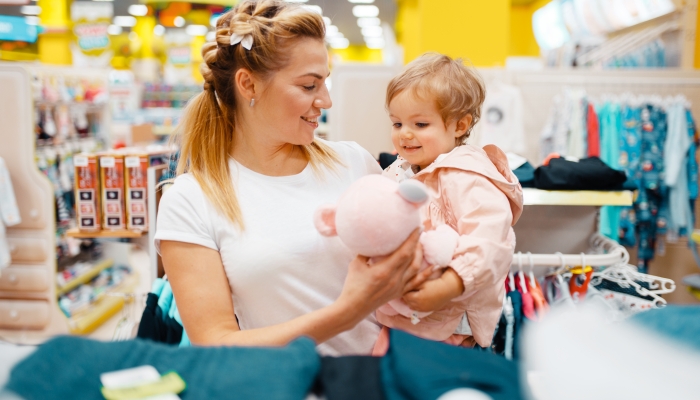 Toys
Ensure your child's well-being with top tips on choosing suitable toys that create a secure, fun play environment with our guide to safe toy selection.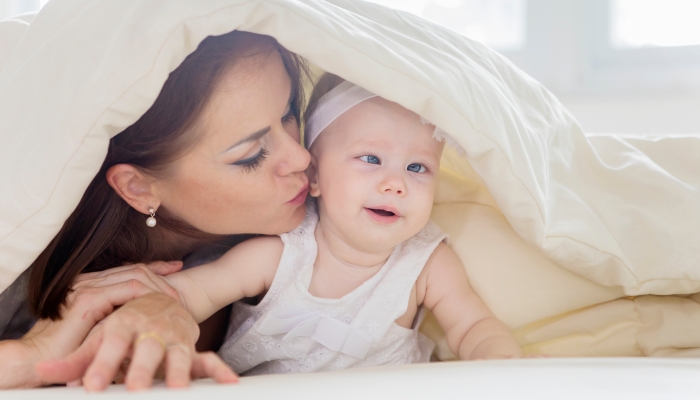 Eye Conditions and Syndromes, Visual Impairment
Retinopathy of prematurity is common in babies born before 33 weeks. Early intervention can help prevent blindness in babies with this condition.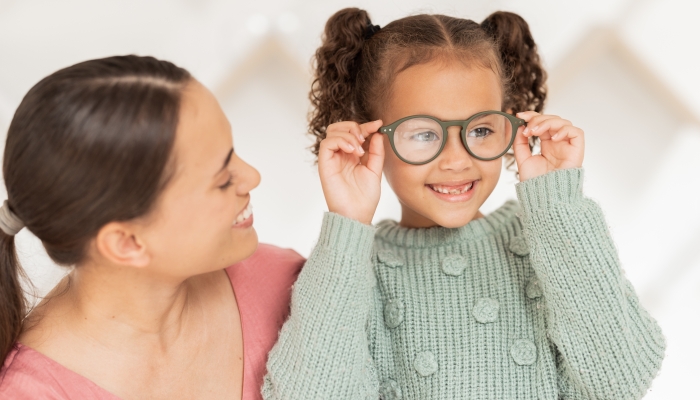 Eye Conditions and Syndromes, Visual Impairment
If you have a child with retinitis pigmentosa (RP), family members, therapists, and eye specialists can help you manage the stress that comes with vision loss.