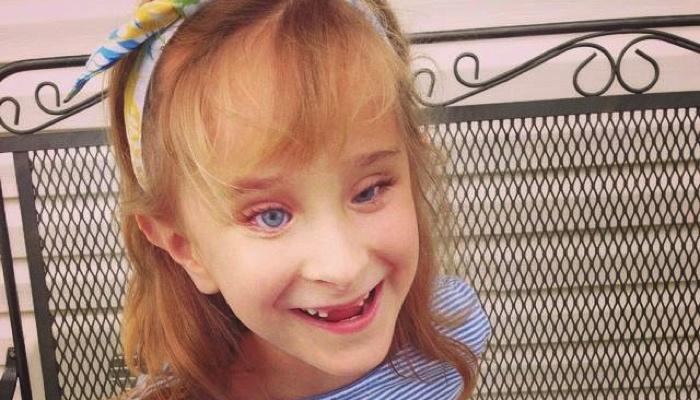 This little beauty is Ella. She was born without eyes, an inherited eye disorder known as anophthalmia.
Now, researchers at University of Michigan and UC Davis have found a genetic mutation that explains why some children are born without eyes or with small eyes (microphthalmia). To put it simply, the mutation blocks retinol, a form of vitamin A essential for normal eye development, from reaching the developing embryo while the mother is pregnant.
Though more research is needed, the study suggests that pregnant women who carry the mutation or have a family history of eye deformities should consult their obstetricians about taking vitamin A supplements during (or before) pregnancy.
Read more about the research here.