Make baseball accessible with Beep Baseball!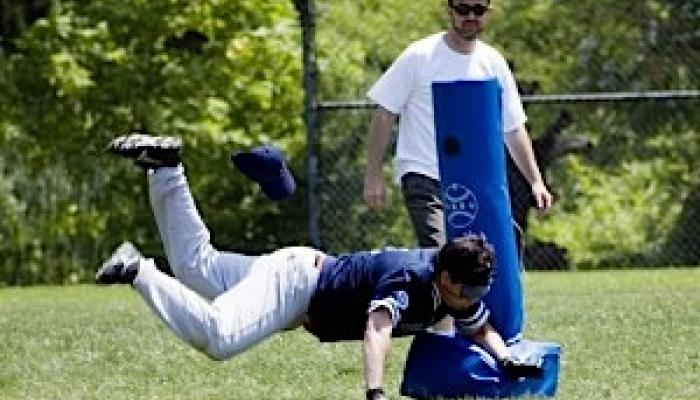 Have you ever played beep baseball? It's similar to baseball (there are batters and pitchers just like you'd expect), but some of the rules are different. There are fewer bases and the point of the game is to run to one of two large padded bases that will buzz after you hit the ball (you don't know which one will buzz until you've hit the ball). If you get to the base you're safe and you earn a point; if the ball is grabbed by a defensive player before you get to base, then you're out.
Of course, all of the players (except the pitcher and catcher) are blind and wearing blindfolds (to make the game fair). And the baseball beeps!
I don't know about you, but this sounds pretty exciting!
The Boston Renegades beep baseball team were recently on the local news program, Chronicle. Watch as the show explains how the game works and follows players lives off the field:
Learn more about the rules of beep baseball and about the Boston Renegades.
Related Posts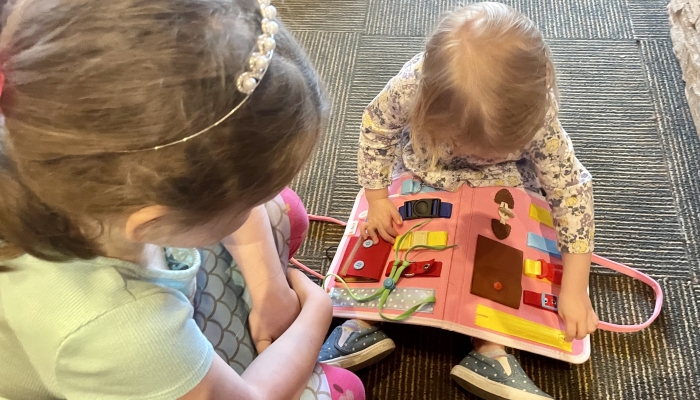 Product Reviews, Toys
The Best Montessori toys for toddlers encourage the development of life skills, allowing fun simultaneously. Here's a look at our top picks.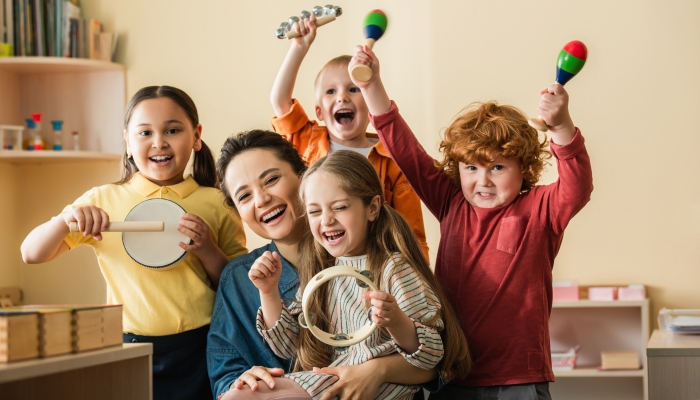 Product Reviews, Toys
It's never too early to introduce your child to music. Take a look at these interesting, innovative musical toys and instruments to spark your child's love of music.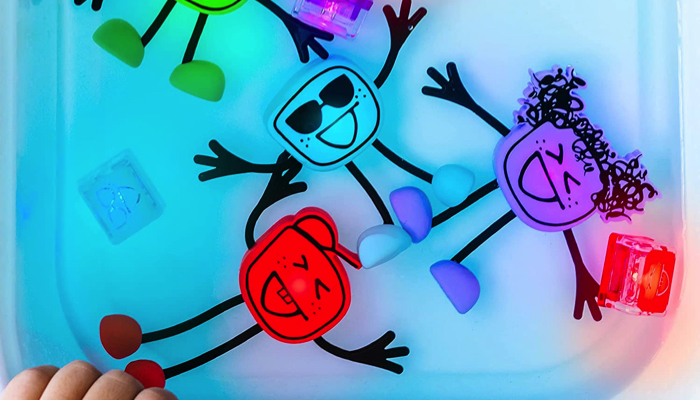 Light Play, Sensory Activities
Glo Pals are light-up cubes that are only activated when wet! You can play with them in a water table or in the bathtub for sensory water play.