Musical Grab Bag Giveaway!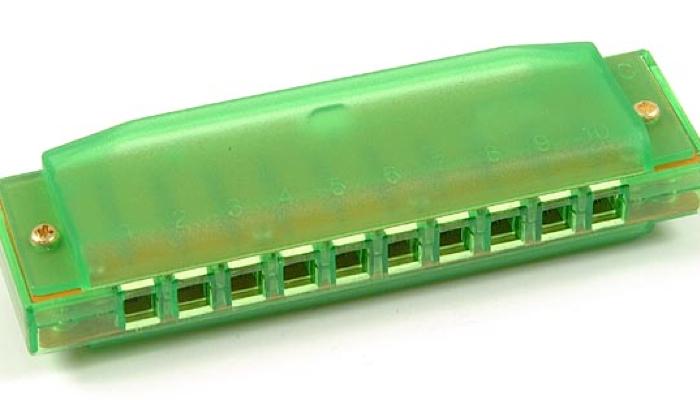 This giveaway is now closed and the winner has been contacted. Congratulations to Lori and thank you to everyone who entered!
Mud Pie Productions is a small, independently owned music supply company located in Leverett, Massachusetts. They provide the Early Learning Center at the Perkins School for the Blind with many of their shakers, drums, blocks, triangles, and other preschool instruments. In fact, that's how we first heard about them!
Mud Pie believes that music plays a crucial role in the healthy development of children and that music enhances cognitive, social, physical, and emotional development. More importantly, music has the power to soothe, engage, relax, energize, and move us. And that is why they are committed to providing music to people of all ages in all circumstances of life.
To learn more about Mud Pie and all they offer (including gift certificates and special orders), simply request a catalog at their site or call (413) 548-8169.
To celebrate music with us here at WonderBaby, Mud Pie is graciously offering one of two musical grab bags to one lucky winner! Check out the instruments in each grab bag below and the winner will get to choose which one they want!
---
Musical Grab Bag Option #1: The Wind Collection
This package includes a beginner harmonica, a transparent slide whistle, and a harmonica horn.
The beginner harmonica contains four well-separated holes, so there is a better chance of playing only one note. This is perfect for children who are learning how to control their breath, but need help positioning. Each hole has two notes (blow in, blow out) and is a diatonic scale in C.
The slide whistle and harmonica horn are also great for developing simple fine motor skills. The whistle requires an easy in-and-out motion to get different notes (and sound effects!); The harmonica horn is played by blowing while depressing the different keys. (Trade up to a metal slide whistle is welcome for the difference in price.)
In addition to playing songs, you can also play listening actvities such as:
Is my note lower, higher, or the same (as your note)? Your child begins by playing a note on an instrument and then you play another note in response. Try to decide which note is higher or lower.
Can you play the same note? You play the first note then see if your child can duplicate it. The slide whistle with its continuous range adds an interesting twist.
Musical Grab Bag Option #2: Idiophones
Idiophones are instruments whose sound is intrinsic to the material with which they are made. This package includes a plastic guiro, one animal jingle, and a wooden animal guiro.
The plastic guiro is very colorful and has three different ribbings. On each ribbing you get a different sound depending on which part of the scraper (the stick) is used: the tip, the middle, or the base. This is a great way to learn about textures and sounds. You can use the different sounds to create rhythm patterns.
The animal jingles (your choice of fish, turtle, pig, or swan) are fun jingles. You can simply shake the jingle, or, for a more controlled rhythm, use the free hand to tap the hand holding the jingle.
Your child can hold the wooden animal guiro lightly in one hand and slowly stroke up the back with the heavy end of the striker for a nice natural wooden sound. It is also interesting to explore by touch. (Trade up to a larger guiro is welcome for the difference in price.)
Do you want to win one of these amazing musical grab bags? Of course you do! Mud Pie is giving away one of these grab bags to one lucky winner. Entering the giveaway is easy! Simply leave a comment below or send me an email letting me know that you want to enter this contest (and which grab bag you'd like to win). Please be sure to include your full name. I'll be accepting entries until March 9th at midnight.
---
Rules for the Instrument Giveaway:
One entry per person. Instruments can only be mailed in the US at this time. There will be one winner for this giveaway who can choose which grab bag they'd like to win. Mud Pie is also happy to exchange any items in the grab bag for another item of equal value if the winner decides they'd like something else. If the winner would prefer a more expensive item, all they have to do is pay the difference.
Would you like to earn one extra entry? You can do one of the following…
Let your friends know about the contest on Twitter, Facebook, or MySpace;
Post about this contest on your own blog or website;
Add WonderBaby to your Blog Roll;
or email five of your friends and tell them about this contest.
Be sure to send me an email or comment on this post to let me know what you did for your extra entry.
This contest will end March 9th at midnight. The winner will be contacted on March 10th.
Good Luck!
Related Posts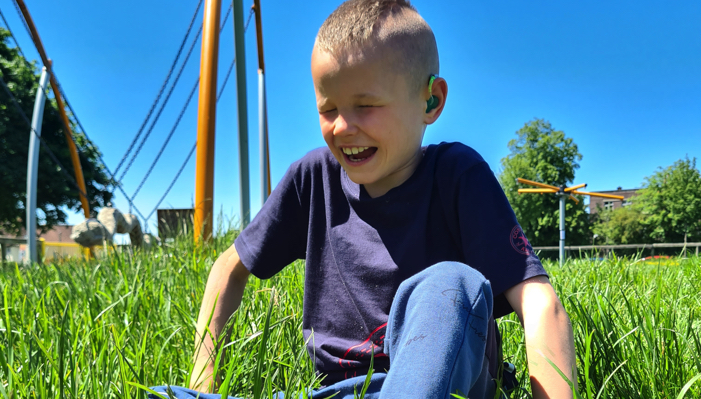 Giveaways
Find out how one mother turned her grief and search for support into a best selling book and an online community.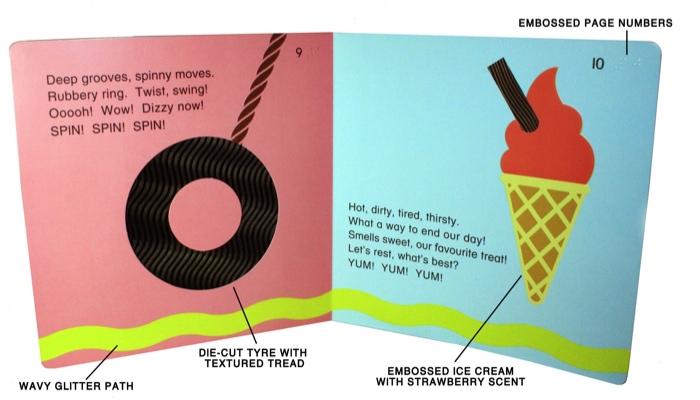 Giveaways
Enter to win the touch-and-feel book Off to the Park! This book was designed specifically for children who are blind or have low vision. Contest ends March 2nd 2016.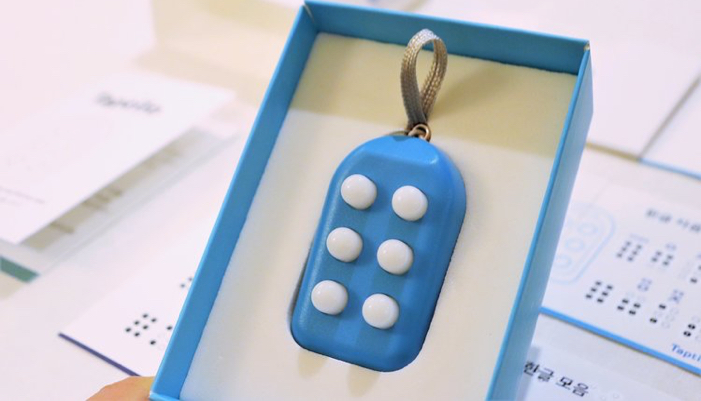 Giveaways
Enter to win a braille starter kit. Each kit comes with one braille block keychain and a set of braille learning materials in both print and braille.