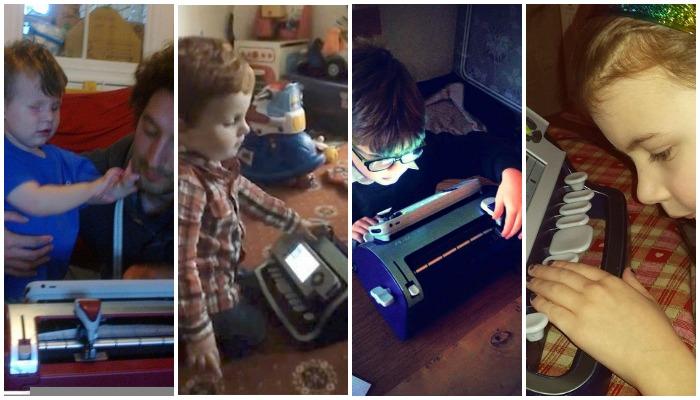 UPDATE: We've raised the funds for a SMART Brailler and you can enter to win one here!
Geno's World, who has been a huge supporter of WonderBaby.org and our community, is running a fundraiser to purchase a SMART Brailler for a blind child in need. Wow!
We all know how expensive assistive technology equipment can be for our kids and I'm always looking for creative ways we can get braillers into the hands of kids who need them. This is a fun and socially driven way to not only raise the money for a brailler but also raise awareness about the needs of our visually impaired children.
Please help by spreading the word about the fundraiser and stay tuned for details on how YOU can enter to WIN the brailler once the fundraiser is complete!
Visit the SMART Brailler fundraising page and share, share share!