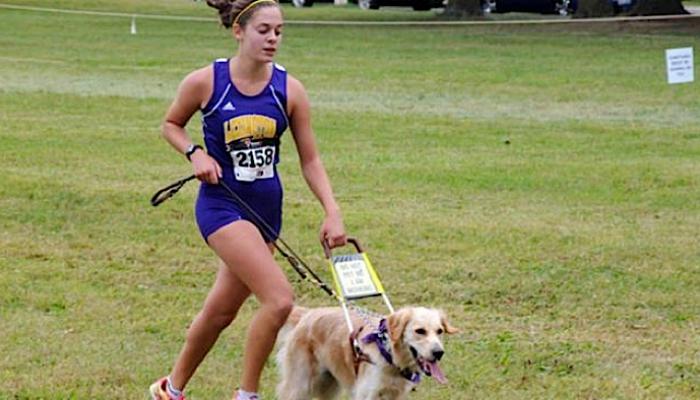 Sami Stoner, a teenager in Ohio, has always been a runner, but when she began to lose her sight due to Stargardt's disease, she thought she would have to stop running.
That is until she met her new guide dog, a yellow lab named Chloe.
Sami had to learn to trust Chloe, but now the two are the perfect team. They've had to battle to be allowed to race on her school's cross-country team, but they persevered and won!
Sami has a wonderful attitude. She says, "Even if you have a disability or you don't think you can do something, there's almost always a way."
You can read Sami's full story here.