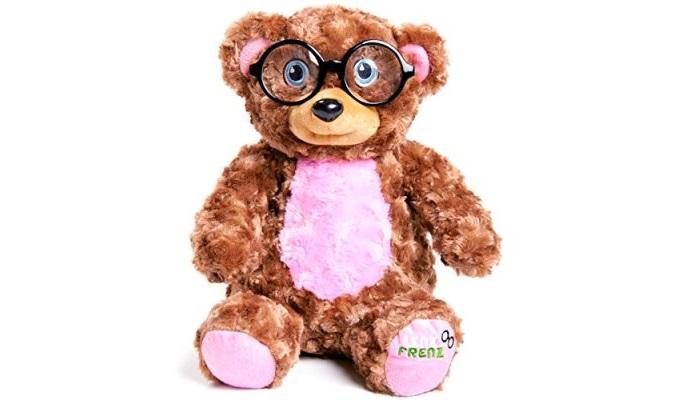 Shared by Stefanie Cloutier
These are seriously too cute to be believed: stuffed animals with a built-in hard-shelled case in their backs to store and keep safe your little one's glasses. They come in six versions: teddy, owl, unicorn, t-rex, monkey and puppy.
There's a large version for glasses and a small version that holds a contact lens case. The larger version also has a strap on it that lets the animal wear the glasses when they're not being worn by the child or stored in the back.
These cute stuffies were designed by a mom whose son got a pencil in the eye from a bully, resulting in his needing to wear glasses. They decided to have something happy and good come out of something rather unpleasant.