Living Paintings Tactile Books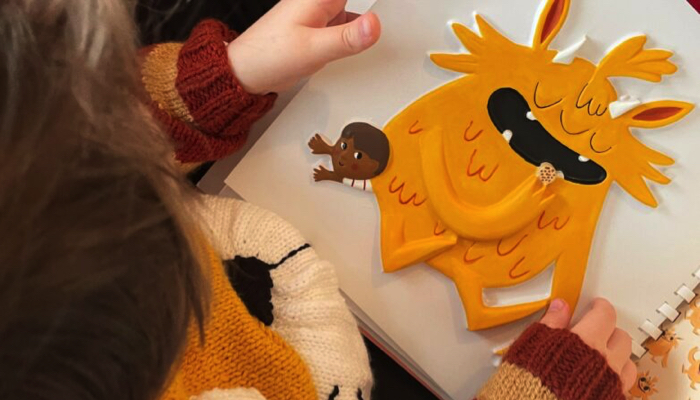 Living Paintings is a Uk based charity. They design, create, and publish Touch to See books for all ages. These books include raised tactile pictures accompanied by atmospheric, educational, and entertaining audio guides. The audio guides, often narrated by famous people, help fingers explore the tactile images, tell the stories of the pictures and describe their features. In this way, the senses of touch and hearing combine to make up for the missing sense of sight. By including color images of the topics in the tactile pictures, these books can be shared with sighted friends, family, and classmates.
Living Paintings gives thousands of blind and partially sighted people in the UK the opportunity to borrow their Touch to See books from a free postal library. Their books are enjoyed at home with family and friends, in schools, or for adults as members of one of their community Touch to See Book Clubs around the country.
They are currently experiencing unprecedented demand for this service, with a 30% increase in the number of young children joining their library over the last year – and they want to create even more books for them to enjoy. THey're now working on a series of books all about "starting school," so these can be used by families as their blind children take that big leap in their lives.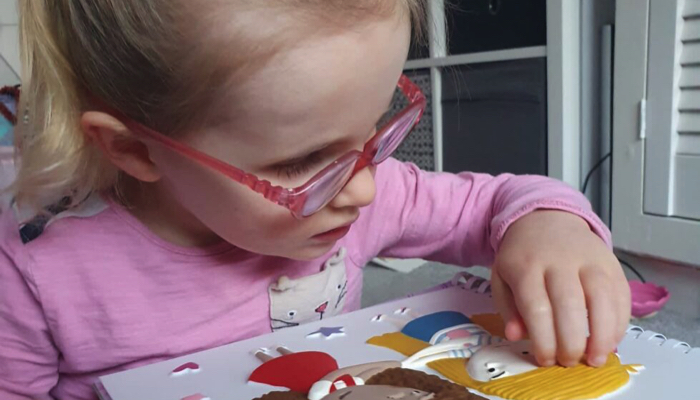 How You Can Help Living Paintings
Meet Minnie! Like thousands of other four-year-olds, Minnie is about to take that big step into "big school."
Every parent knows that this involves a lot of prep, but the process for Minnie has been a little different. When she was a baby, she was diagnosed with Leber's Congenital Amaurosis (LCA), a genetic condition that means signals from the eye don't arrive at the brain properly, and she was registered blind at six-months-old.
Every year, thousands of parents turn to tools like picture books to prepare their children for milestones like this. They are more than stories; they help children understand the world around them, overcome challenges, and prepare for life changes. Why should blind children miss out?
Living Paintings has been here for Minnie throughout her life, giving her and her family free access to unique tactile adaptions of children's picture books that can be explored through touch and sound. They're dedicated to supporting blind children through life's key milestones with the magic of stories. But they're missing titles that deal with the biggest challenge little lives face: starting school!
Minnie's campaign is aiming to raise £10,000 to support the Living Paintings library like no other. With this, Living Paintings can:
Adapt new books about starting school
Keep their library 100% free for families
Help more blind children discover the magical world of picture books
Your support would be hugely appreciated. You can donate directly to Minnie's campaign at www.justgiving.com/campaign/startingschool.
Related Posts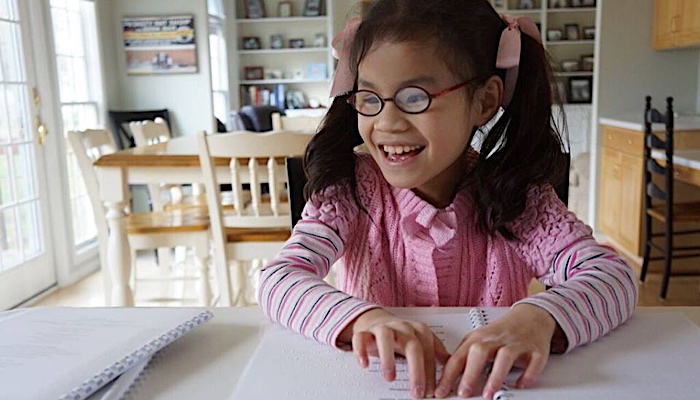 Braille and Literacy
The Seedlings Book Angel Program shares books in braille with visually impaired children in the United States and Canada. Each child receives their choice of five free books when they...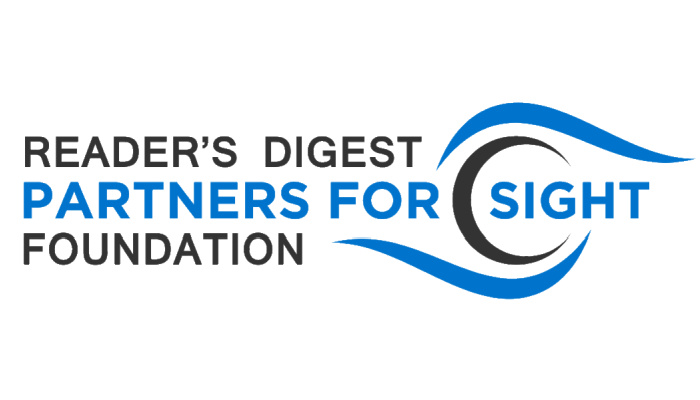 Braille and Literacy, Visual Impairment
Reader's Digest Partners for Sight is dedicated to fostering the independence of people who are blind and visually impaired.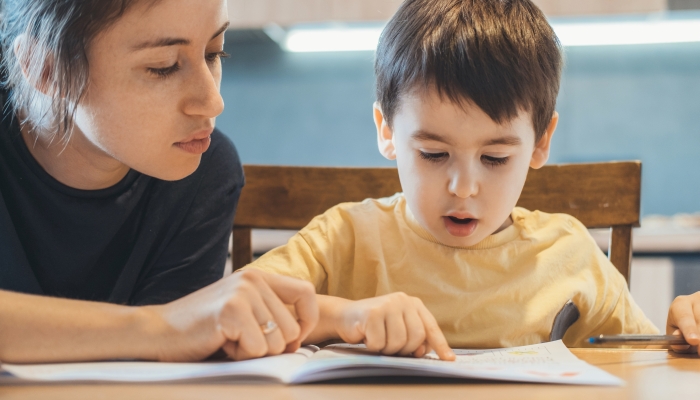 Braille and Literacy, Special Needs
Dyslexia can be challenging for kids and parents, but there are ways to teach a child with dyslexia to help them achieve their literacy - and life - goals.