Taptic-edu teaches the braille cell in a whole new way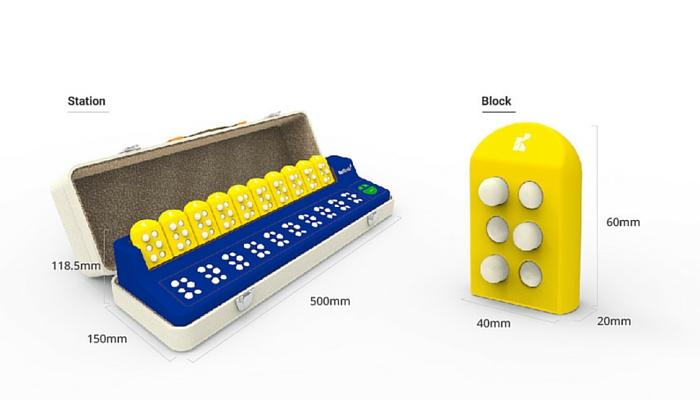 Shared by Hillary Kleck
Taptic-edu is a wireless braille device that syncs to your mobile device using bluetooth along with a partner app to teach braille reading and writing. The app incorporates sound and visual elements while the external device – a ten cell refreshable braille display device of sorts – allows the user to read tactile braille words. It does not have a regular six-dot keyboard so it appears that the user would "write" by pushing in or popping out each of the six dots in a cell independently.
The device/app combo is currently in development during its beta-research stage overseas. It appears to teach vocabulary words with customized learning capabilities. It's not yet clear how much the device will cost or when it will be for sale, but it's future could prove interesting for parents and teachers of the visually impaired to work with students who are learning to read and write braille. It will be compatible with Android and iOS devices and has a rechargeable 4-hour battery with carrying case.
Related Posts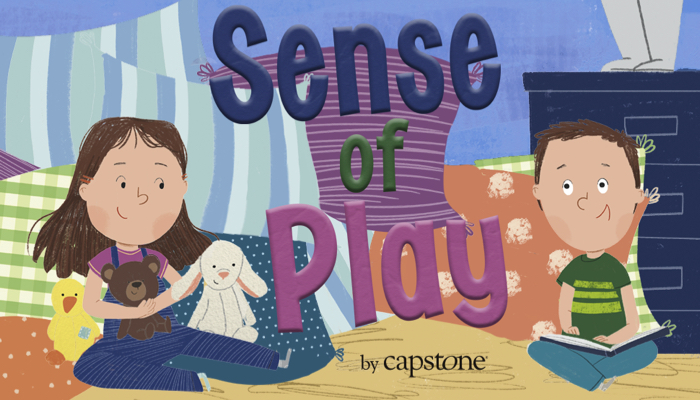 Braille and Literacy, Product Reviews, Visual Impairment
Dana Meachen Rau's book, Sense of Play, follows the adventures of Chip and Joy as they play. Chip is blind, but this doesn't get in the way of their play!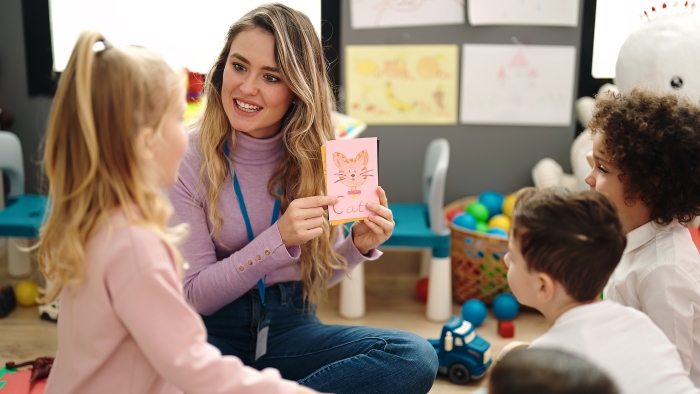 Braille and Literacy
Work on vocabulary early! Enhance early language development and literacy skills through vocabulary games and interactive play for preschoolers.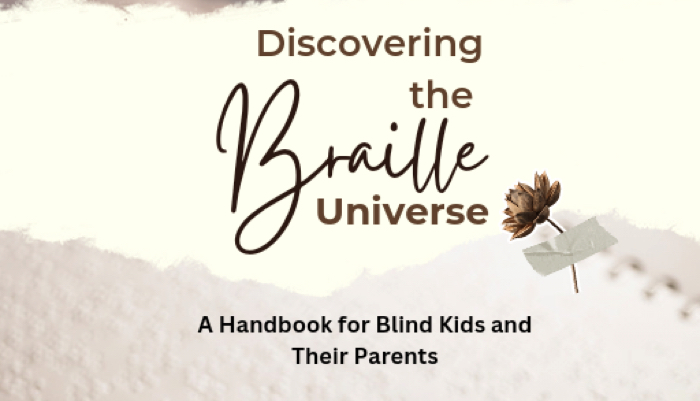 Braille and Literacy
Discovering the Braille Universe is a navigational tool providing valuable insights, advice, and guidance for individuals living with blindness.