Making Baby's First Dental Visit a Happy Milestone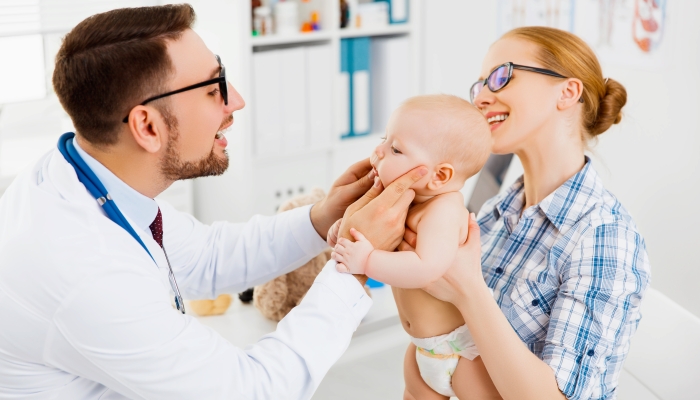 Plan to take your baby to their first dental visit by age one.
There are five steps you can take to prepare for your baby's first visit.
Going to the dentist is a great way to get your child excited about brushing.
Comfort, positivity, reminders, and touch can all help your child through the first dental visit.
As a common fear, even for some adults, going to the dentist doesn't exactly evoke warm and fuzzy feelings. I was especially worried about this with my daughter, who very early on made routine pediatrician appointments feel like a wrestling match. To my surprise, she actually enjoyed her first dental appointment. No joke (or wrestling)!
If that sounds like an impossible task, let me change your mind with a full-blown breakdown of your baby's first dental visit. From what to expect to how to prepare, stay put to learn how to make your baby's first dental visit a happy milestone!
When Should Babies Have Their First Dental Visit?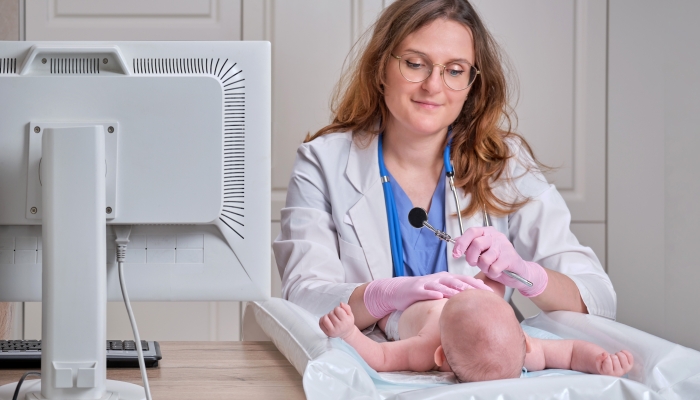 Babies should have their first dental visit by the time they're one year old. Another rule of thumb is to have their first appointment no more than six months after you see their first tooth come in. I know it might seem like it's way too early to start, but the truth is it's critical to maintaining their first teeth.
Suchitra Nelson wrote in the study, Do baby teeth really matter? Changing parental perception and increasing dental care utilization for young children11. Nelson, S., Slusar, M. B., Albert, J. M., & Riedy, C. A.. Do baby teeth really matter? Changing parental perception and increasing dental care utilization for young children. Contemporary Clinical Trials. 2017;59, 13–21. https://doi.org/10.1016/j.cct.2017.05.002, that "Unlike other medical illnesses, childhood dental caries is entirely preventable with adequate self-management strategies by parent/caregivers that include regular preventive dental care and appropriate oral hygiene habits."
This regular preventative dental care, Nelson states, allows the dentist the all-important task of checking your child's teeth for tooth decay, pacifier teeth, defects, or anything that may require extra care or examination. Your baby's first dental visit also establishes their dental care and begins getting them used to the process of dental visits.
How to Prepare for Your Baby's First Dental Visit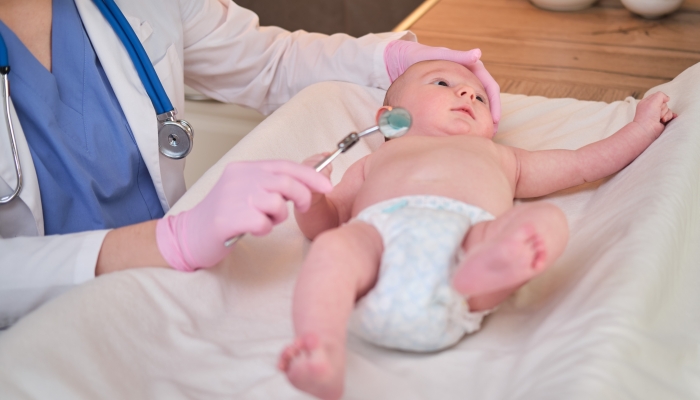 Preparation is key to a successful first dental visit. If you're not sure where to start, here are some ideas of what you can do to help things go smoothly the day of:
Find a Dentist: An obvious point, I know, but it's worth mentioning for the simple fact that not all medical professionals are created equal. Find a pediatric dentistry with a good bedside manner that goes above and beyond to welcome your child.
Talk It Up: This part is critical. Talking about going to the first appointment in an exciting way not only put my daughter in the right frame of mind, but it didn't catch her off guard when the time came for us to go.
Demonstrate the Process: If talking the process through isn't interesting to them, try other resources like books or videos about the dentist. Seeing everything firsthand can be very disarming!
Take a Tour: It's always a great idea to take your child on a tour of the dental office; that way, their first time in the office isn't on the day of their first appointment. They may take some comfort in the familiarity.
Schedule Carefully: As with other appointments, things usually go better when your child is well-rested. Pick an appointment time either early in the morning after they wake or after a good long nap.
What to Expect During Your Baby's First Dental Visit
At your child's first dental visit, you can expect to be there for no more than 45 minutes. Their dentist will conduct a regular exam which includes checking your baby's teeth for tooth decay, pacifier teeth, gum condition, and bite. If they think it necessary, they may do a gentle cleaning and polish too. Unless there's an issue, you shouldn't expect X-rays since their baby teeth will eventually fall out.
During this visit, the dental assistant and the dentist alike are great at getting your little one excited about maintaining their oral health, too, giving them a careful demonstration of cleaning techniques. This worked wonders with my daughter! She was all about trying to brush precisely how the dentist showed her after her first appointment.
Also, don't be afraid to use this time to ask questions! Maybe you're wondering why your baby's teeth are coming through in the wrong order or how their thumb-sucking might affect their mouth over time. Now is the time to ask.
Tips to Help Your Baby Feel Comfortable During The First Dental Visit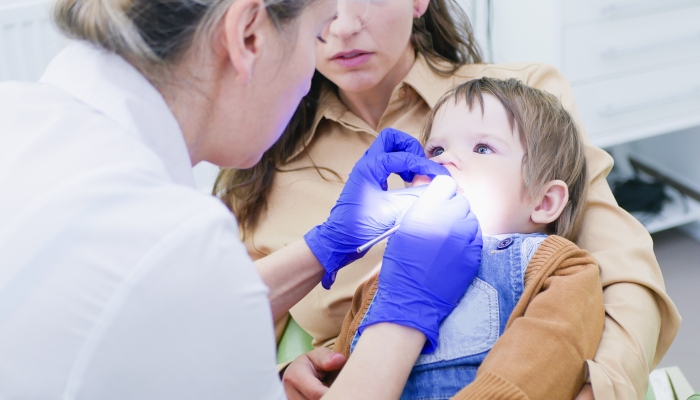 Your little one may feel a bit nervous during their first appointment, but there are plenty of ways you can make them feel comfortable from start to finish.
Bring Comfort: If your little one has a favorite stuffed animal, blanket, or toy, consider bringing it along to the first appointment. It'll bring them some comfort and maybe even act as a tool for demonstrating procedures to them.
Be Positive: Babies often look to their parents to confirm whether or not certain situations are okay, reading their facial expressions and tone. Be a source of positive reinforcement with each step of the dental exam.
Remind Them: If you prepared them for the appointment by explaining the process, reading a book, watching a video, or whatever you choose, remind them of those demonstrations. Recalling them might calm their nerves.
Physical Touch: Whether their dentist allows your child to do a simple lap exam or they prefer them to sit in the dental chair, any physical separation can be distressing to them in a new scenario. Offer as much physical touch as you can, whether it be holding their hand or just keeping your hand on their arm or leg.
FAQs
What are some signs that my baby may have dental problems that need to be addressed?
The easiest sign to spot would be a rejection of foods they usually enjoy or visible pain when they try to chew. Irritation from particularly hot or cold foods or drinks may also be a sign of tooth pain. Any swelling of the gums or jaw, tooth discoloration, bad breath, or even ulcers are all signs to consult your little one's pediatric dentist as soon as possible.
How often should my baby have dental check-ups after the first visit?
As with adults, babies should continue to be seen every six months after their first dental visit. It's essential to stick with that schedule even if your child receives good reports at every appointment. A missed dentist appointment could mean a missed issue that could have been easier to take care of from the get-go.
Reference
Nelson, S., Slusar, M. B., Albert, J. M., & Riedy, C. A. (2017). Do baby teeth really matter? Changing parental perception and increasing dental care utilization for young children. Contemporary Clinical Trials, 59, 13–21. https://doi.org/10.1016/j.cct.2017.05.002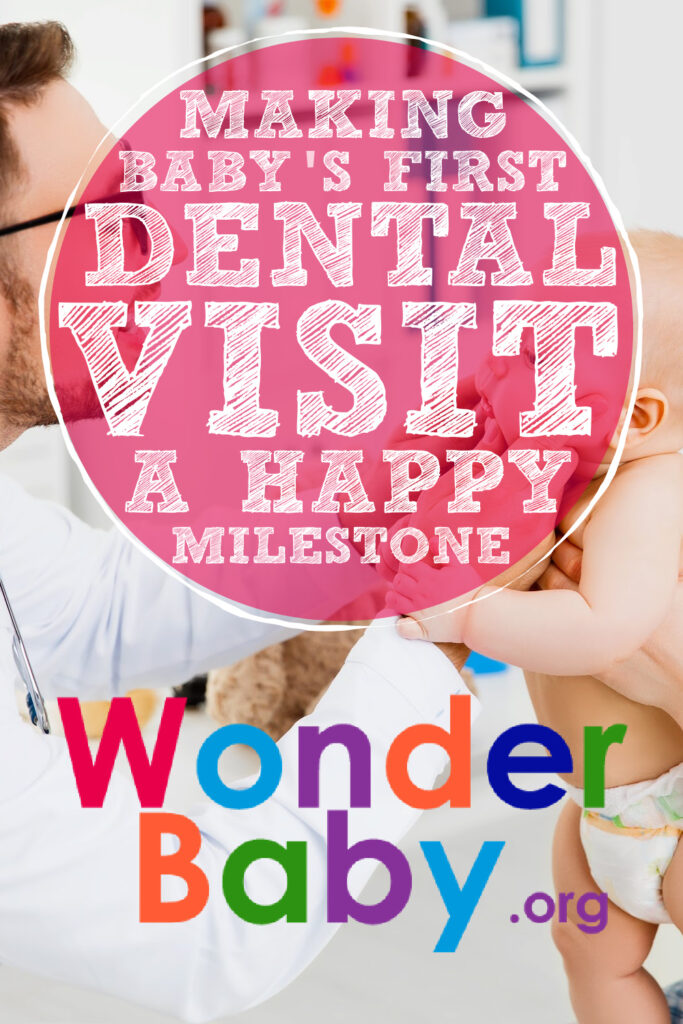 Related Posts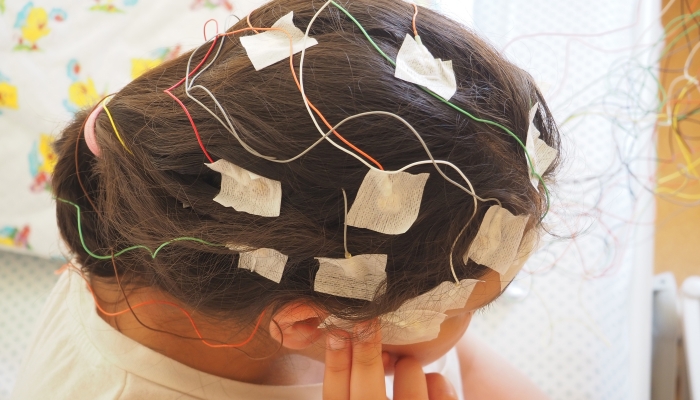 Health & Nutrition
Using innovative or alternative treatments for childhood epilepsy can decrease the frequency and severity of seizures your child experiences.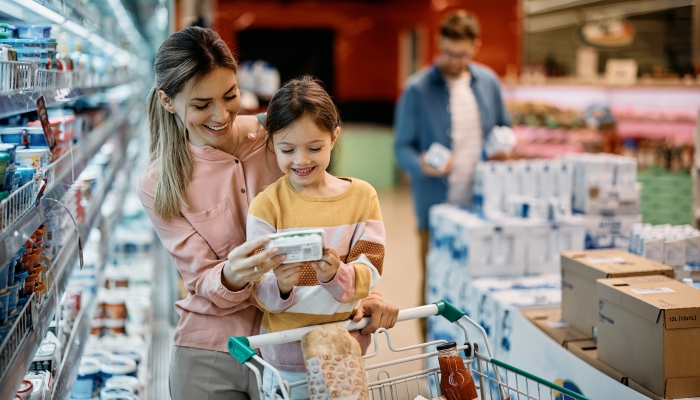 Feeding and Eating
Time and practice are necessary to accurately interpret the presence of major food allergens on a product or food label.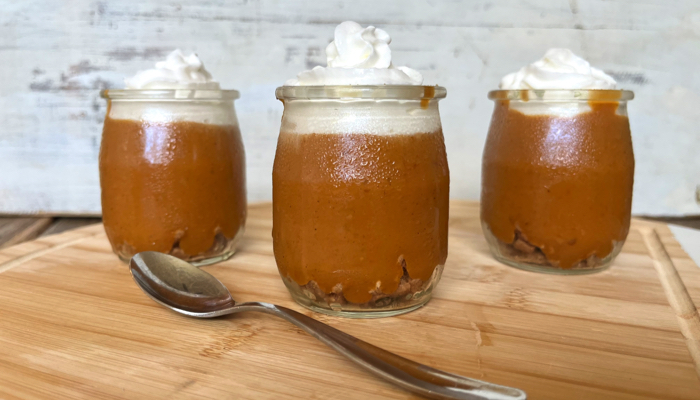 Feeding and Eating
These No-Bake Pumpkin Pie Cups make a great after-school snack or after-dinner treat! They're easy to make ahead of time and have ready to grab in the fridge.