Orange Strawberry Coconut Popsicles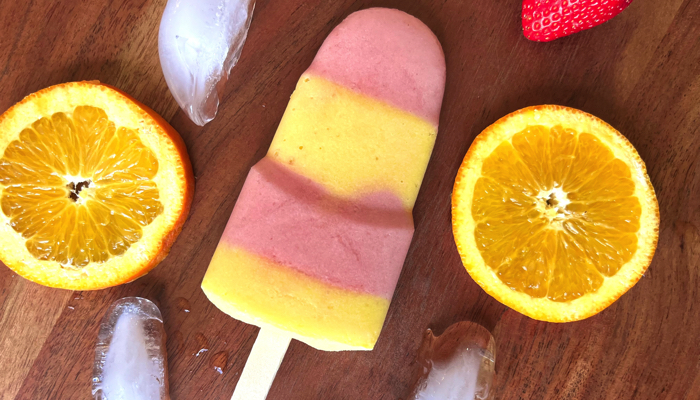 This post may contain affiliate links; please see our terms of use for details.
Summertime is the perfect season for popsicles. There's no better way to beat the heat than by eating frozen popsicles in the backyard. However, many parents want to avoid feeding their kids excess sugar and food dyes.
Thankfully, homemade popsicles are simple to make. With just a few ingredients, you can create a frozen treat that tastes great and nourishes your little one's body. These orange, strawberry, and coconut popsicles are the perfect example!
I created these delicious treats to sneak more vitamins into my kids' diets. And let me tell you—they haven't complained once. These frozen treats are both kid (and parent) approved and a fun picky eater toddler idea.
These popsicles are made with coconut milk, making them perfect for kids on a dairy-free diet. They're also a great vegan snack for kids that can be made in large batches ahead of time.
So before you grab your swimsuits and goggles to head to the pool, whip up these simple Orange Strawberry Coconut Popsicles for a summertime treat. Your kids will thank you!
Orange Strawberry Coconut Popsicles: What Tools You'll Need
I made these popsicles with just two simple tools. They whip up quickly when you have these on hand:
Sale
Vitamix 5200 Blender
Create every course of your home-cooked meal – from fresh smoothies to creamy desserts – in minutes. The Vitamix 5200 is the universal tool for family meals and entertaining
Variable Speed Control: 10 Speeds you can easily adjust to achieve a variety of textures. The dial can be rotated at any point during the blend, so you're in complete control!
64oz Container: The size and shape of the 64-ounce container is ideal for blending small to large batches.
Hot Soup: The blades in the Vitamix container reach speeds fast enough to create friction heat, bringing cold ingredients to steaming hot in about six minutes
Blender
We have the Vitamix blender, and it makes everything very smooth. It's my favorite kitchen appliance and has allowed me to make healthy green smoothies that my kids will actually drink. This is how we blended the whole oranges with the coconut milk into a creamy mixture.
You can also use a normal blender with orange juice instead.
Ice Lolly Pop Mold Popsicle Maker
Freezer pop molds make a delicious treat for kids as well as adults !
Create nutrious treats using juices, purees, yogurt, applesauce, gelatin, fruit, ice cream and pudding
Makes 4 Large 5″ popsicles ice treats of 3.5 fl oz each – Molds are BPA Free
Drinking Straw to sip up melted juices – Dishwasher safe top shelf
Popsicle Molds
My kids love popsicle molds that have straws attached. As the popsicle melts, they can suck the liquid up through the straw. Any popsicle molds will work just fine.
What ingredients do you need?
Look at these nutrient-packed foods waiting to be made into a delicious frozen treat! These are clean, whole-food ingredients we can all appreciate.
Coconut Milk: I prefer canned full-fat coconut milk. You can also use a carton of coconut milk, but it might not be as creamy.
Vanilla Extract: Look for a pure vanilla extract for optimum flavor and nutrition.
Orange Juice or Whole Oranges: We used whole oranges in this recipe because I had them on hand and wanted the pulp for more fiber. However, store-bought orange juice would work just as well and would taste delicious.
Strawberries: Fresh or frozen strawberries will work just fine in this blender popsicle recipe.
Maple Syrup: You can leave this natural sweetener out if your kids find them sweet enough without maple syrup. My kids like them without maple syrup, but they love them when we decide to add it in. (Helpful hint: Have your kids taste the mixture after blending to let you know if they need more or less sweetener.)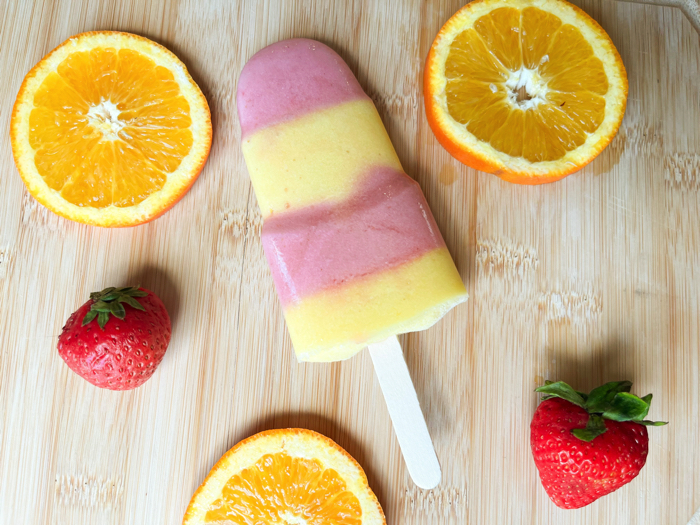 How to Make Orange Strawberry Coconut Popsicles
These popsicles are easy to make. I took the time to layer the ingredients for visual appeal, but honestly, you could skip layering if you're short on time. Just throwing all the ingredients in the blender would make a delicious, healthy treat.
Step 1: Divide
You'll want to start by dividing your can of coconut milk in half. This measures out to ¾ a cup for each half. You'll use half the milk with oranges and the other half with strawberries.
Step 2: Blend
Decide which layer you'd like to start with and add the fruit and milk into the blender. Add your vanilla and maple syrup as well. We found that 2 TB was plenty to sweeten the mixture to my kids' liking, but you can add more or less.
When you blend the ingredients together, you'll want to continue until the mixture is uniform. Look for a smooth, creamy texture that doesn't have any chunks of fruit.
When the first batch is made, place the mixture in a pourable container and set aside. Repeat the above steps for the second batch.
Step 3: Layer
To create layers in your popsicles, fill each popsicle mold ¼ the way up with either the strawberry or orange mixture. Place the molds in the freezer for around 20 minutes or until they are slightly firm.
If you feel like they aren't firm enough, you can leave them longer. Just don't forget about them! If they freeze too long, you won't be able to put the popsicle sticks in.
Take them out of the freezer and add another layer to the ½ full point, and return them to freeze for another 20 minutes. Continue the freezing and filling process until the molds are full. I love the way they look with the alternating colors.
Step 4: Freeze
When you fill the last layer, add the sticks and allow them to freeze overnight or for several hours. I've found that the easiest way to get the popsicles out of the molds is to set them in a few inches of warm water for around 30 seconds.
What can I use instead of coconut milk?
If your child isn't a fan of coconut milk, you can use almond milk, cashew milk, or oat milk. Oat milk might give you a creamier result than almond or cashew.
If your child isn't avoiding dairy, you can also use whole milk or Greek yogurt. Greek yogurt would make these popsicles great protein snacks for kids.
What if I don't have popsicle molds?
If you don't have popsicle molds, that's okay! You can also use ice cube trays, muffin tins, disposable cups, or even empty yogurt cups.
Look around your kitchen for ideas. You likely have plenty of other options to create unique popsicle shapes.
Can my child help make these popsicles?
What kid wouldn't love being involved in the process of popsicle-making? There are several jobs your little one can do for this recipe. Have them measure out the fruit, pour the milk into the blender, or even press the button to turn it on for you. If your child has special needs, you can use an adaptive switch to activate the blender!
Getting your child involved in the kitchen will likely make them more eager to try new foods. It's one of my top tips for parents struggling with toddler meal ideas.
Are the ingredients beneficial for my child's development?
Fresh fruits and veggies provide many nutrients for growing bodies. For starters, strawberries and oranges are packed with vitamin C. We all know that vitamin C is a necessary nutrient for keeping your little one's immune system strong.
These popsicles also include fiber from fresh fruit. I've found that the more fiber I can get my kids to consume, the healthier their little tummies are. Fiber is great at getting bowel movements on track.
Finally, the healthy fats in coconut milk are perfect for a little growing body. This was an ingredient our pediatrician often recommended for healthy growth for our second child. We made her smoothies with coconut milk all the time.
What can I do with my child while we wait for them to freeze?
Why spend the day in boredom waiting for the popsicles to freeze? Try these fun summertime activities: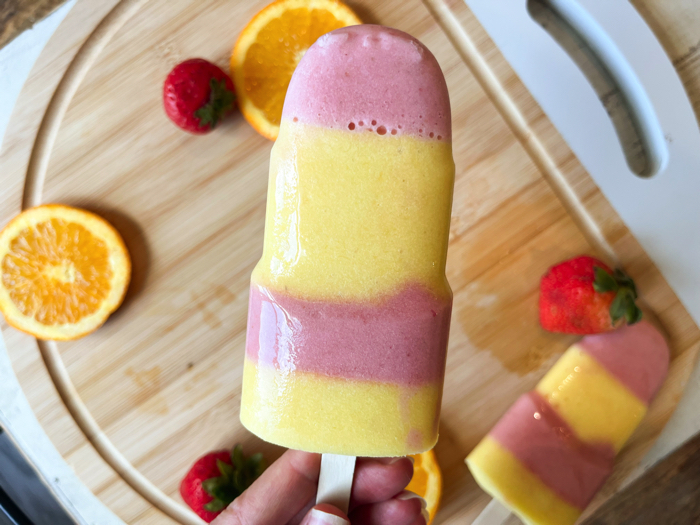 Orange Strawberry Coconut Popsicles
Prep Time: 1 ½ hours
Freeze Time: 4 hours
Servings: 10 popsicles
Ingredients:
1 can full-fat coconut milk
2 whole oranges (or ½ cup orange juice)
1 ½ cups frozen or fresh strawberries
4 TB maple syrup
½ tsp pure vanilla extract
Special Equipment:
Instructions:
Divide the coconut milk in half (¾ a cup). Note: You'll also be splitting the measurements for the vanilla and maple syrup, but you don't need to divide them ahead of time.
Add ¾ cup coconut milk, ¼ tsp pure vanilla, 2 TB maple syrup, and all the strawberries in a blender. Blend until smooth.
Set aside the first mixture and repeat the process with the oranges. (Add the oranges or orange juice to the blender with ¾ cup coconut milk, ¼ tsp vanilla, and 2 TB maple syrup. Blend until smooth.)
Fill the popsicle molds ¼ the way up with either mixture—place in the freezer for 20 minutes.
Remove the molds from the freezer and fill with the opposite mixture to the ½ waypoint. Freeze for another 20 minutes. Continue this method until the molds are full.
Place popsicle sticks in the molds and freeze for 4 hours or overnight.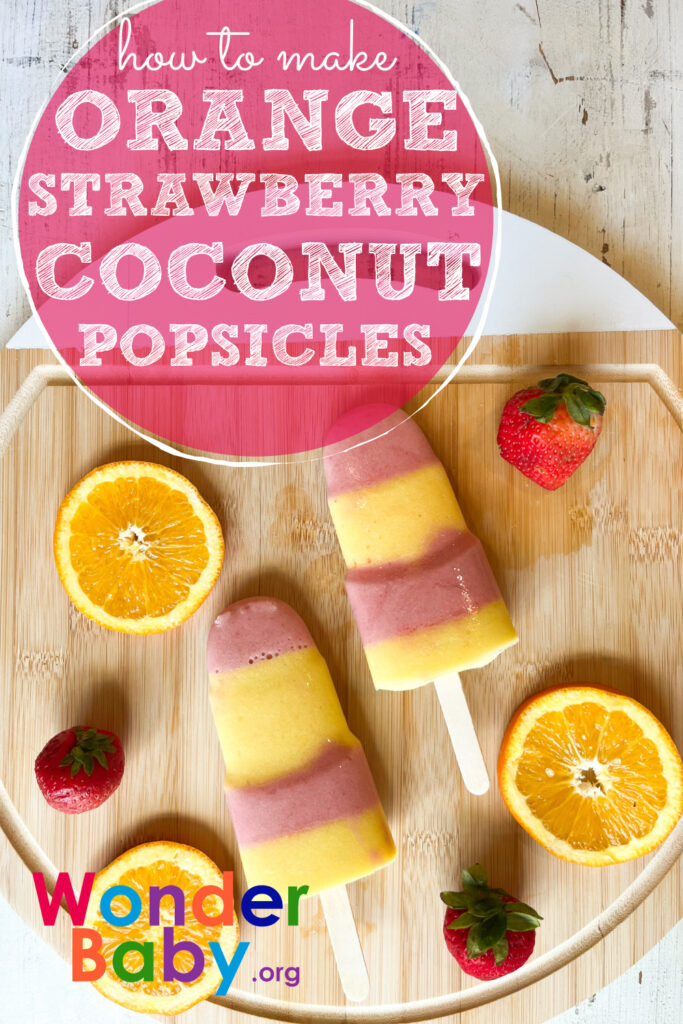 Related Posts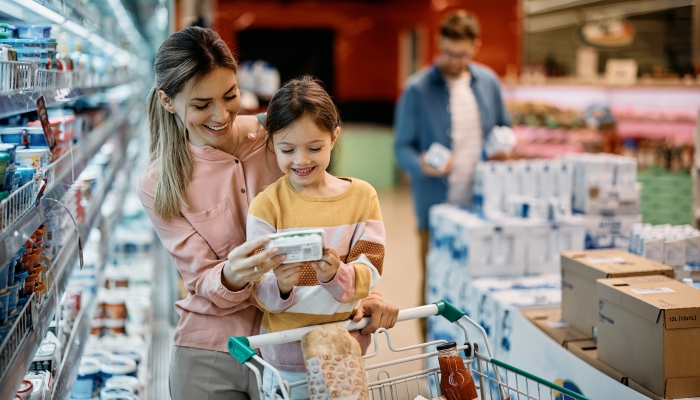 Feeding and Eating
Time and practice are necessary to accurately interpret the presence of major food allergens on a product or food label.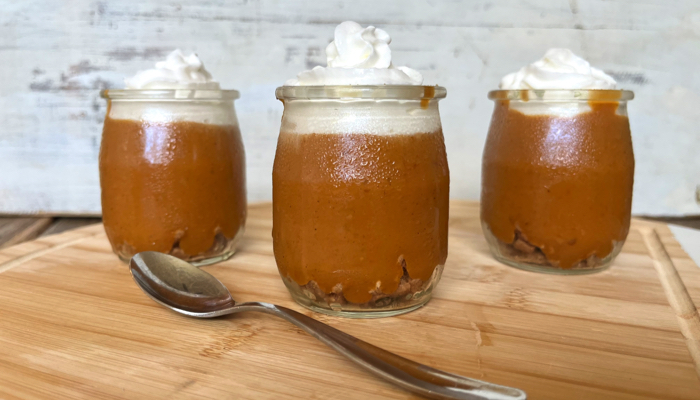 Feeding and Eating
These No-Bake Pumpkin Pie Cups make a great after-school snack or after-dinner treat! They're easy to make ahead of time and have ready to grab in the fridge.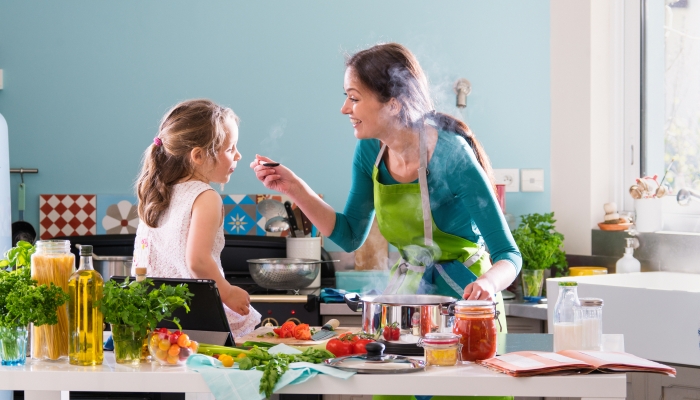 Feeding and Eating
Label reading and thoughtful food preparation are important when cooking for a child with severe food allergies.