17 Creative Meal Ideas to Entice Your Picky Eater Toddler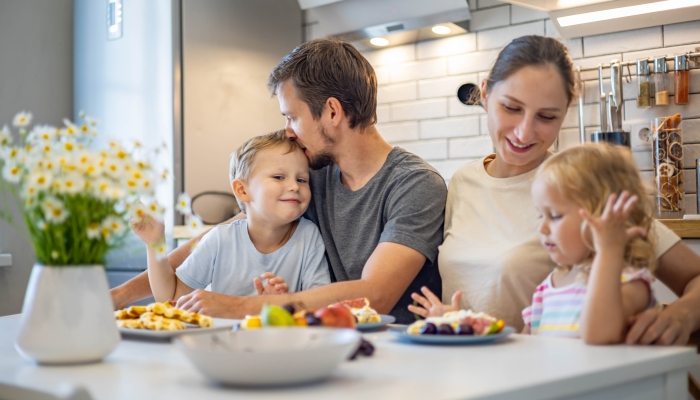 Picky eating habits can make mealtimes stressful, but thankfully, this stage usually begins to ease up around age 4.
It's important to remember that picky eating is a normal stage of child development.
Your child might eat best when they've participated in the meal preparation.
When it comes to feeding a toddler, there is no easy formula. One day your toddler may love all fruits and vegetables, and the next they might refuse to eat anything but macaroni and cheese. Let's face it, toddlers can be picky.
As soon as each of my children turned two, they became picky eaters overnight. This has always been a challenge, as I try to feed my kids healthy foods full of nutrients. When my children refuse to eat vegetables, it takes some careful planning and outwitting on my part.
If you make mealtime fun, I've found that you can get your toddler to eat just about anything. Plates full of color, fruits arranged like flowers, or delicious dips make all the difference.
If you are looking for creative meal ideas for your picky eater, look no further. I've created a list of my favorite picky eater toddler ideas for meals. These are sure to be a hit in your house, too!
Yummy and Healthy Meal Ideas for Picky Toddlers
Looking for healthy meals that break away from the standard chicken nuggets and macaroni and cheese? These toddler food ideas are sure to encourage even the pickiest toddler to eat foods that are both nutritious and fun.
Breakfast Ideas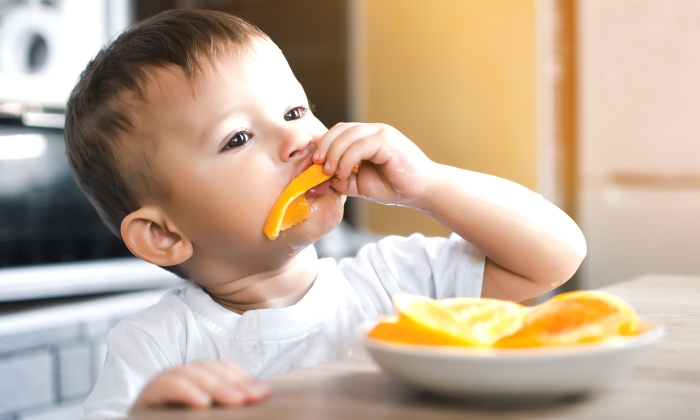 Breakfast is an important meal, as it provides the fuel needed to start your toddler's day right. Here are some powerful foods that make great breakfast options:
Eggs
Whole wheat toast
Berries
Oranges
Yogurt
Oatmeal
In addition, these toddler-tested meals make great breakfast options.
Egg and Cheese Muffins: To take a break from classic scrambled eggs, try mixing egg and cheese and baking it in muffin tins. You can serve these egg muffins with avocado slices or fresh fruit for more nutrition.
Frozen Yogurt Bites: Line a muffin tin with muffin liners and fill halfway with vanilla yogurt (find our favorite yogurt brands here). Top with fresh fruit and granola and freeze for several hours. These bite-sized parfaits are packed with protein and are a sweet start to the day.
Animal Face Toast: Toast a piece of whole grain bread and spread nut butter over the entire piece. Use cut fruit and your imagination to create a fun face that will encourage your toddler to eat nutritious foods. You might use something like blueberries for the eyes, triangle banana slices for the ears, and sliced apples for the mouth.
French Toast Sticks: French toast is a great way to sneak eggs into the diet of a picky toddler. Dip whole-grain bread slices into egg, cook, and top with a little maple syrup. Serve with a side of fruit to add more nutrients.
Green Monster Smoothie: If you're looking for toddler meals that include greens like spinach and kale, a smoothie is a great choice. Pair a banana, orange, yogurt, milk, and spinach in a blender to create a creamy, sweet breakfast. You can change up the fruits and vegetables you use to create combinations your child loves.
Lunch Ideas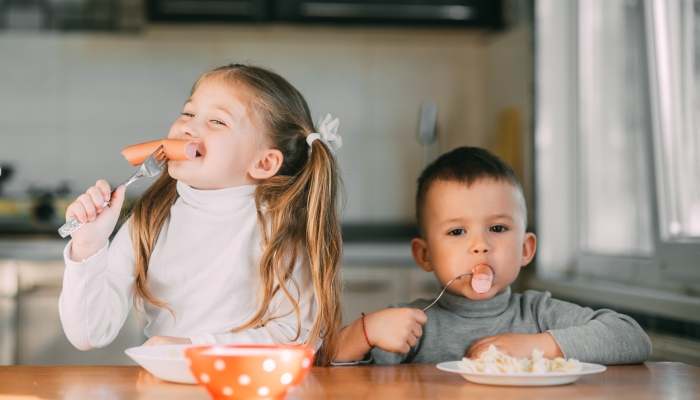 Lunchtime is a great opportunity to sneak some protein into your child's diet. Here are some great choices for lunch foods:
Nut butter
Boiled eggs
Lunch meat
Hot dogs
Grilled chicken
Whole grain crackers
Cheese
Fresh berries
Sliced cucumbers
These lunchtime favorites combine healthy grains, fruits, vegetables, and proteins:
Kid Charcuterie Board: A simple plate lined with your toddler's favorite finger foods might bring excitement to mealtime again. Try adding new food and flavors alongside your child's staple foods and arrange the items in a visually pleasing spread. Items like sliced cucumbers, strawberries, olives, and apple slices make great fillers on the board.
Peanut Butter Banana Wraps: Spread a whole-grain tortilla with natural peanut butter. Top with sliced bananas and roll it up. Serve it with carrot sticks and dip for a balanced lunch. Parents concerned about food allergies in kids can swap peanut butter for a nut-free alternative.
Sandwich Kabobs: If your toddler starts refusing sandwiches, change it up. Try cutting up bread, turkey, cheese, and fruit into squares or small bites. Line them up on a wooden kabob with alternating colors and textures.
Italian Rice Cakes: Spread pesto sauce on a rice cake and top with sweet tomatoes and fresh mozzarella. Little picky eaters might also enjoy a rice cake turned into a pizza with mozzarella and tomato sauce.
Hummus and Pita: Whole-grain pita bread dipped in hummus is sure to delight your little one's taste buds. A few black olives, some sliced cucumbers, or green beans will complete this nutritious meal.
Cheese Quesadilla: A whole-grain tortilla baked with cheese in the middle makes a healthy meal. Serve it with mild salsa for dipping and steamed green beans for a variety of colors and nutrients.
Dinner Ideas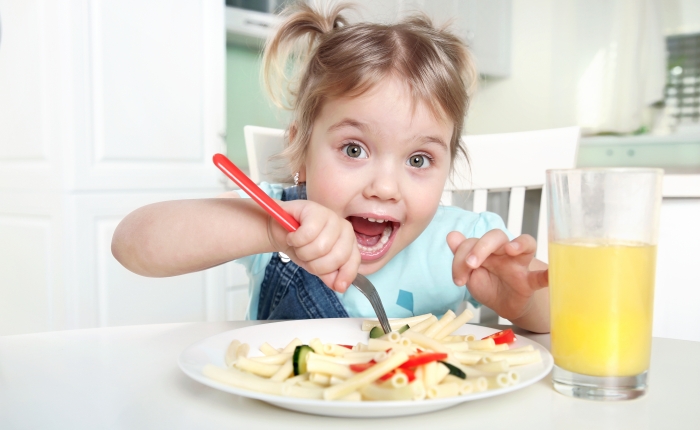 A balanced dinner should include plenty of vegetables, protein, and whole grains. Here are a few of our favorite toddler foods to include with dinner:
Brown rice
Whole grain pasta
Steamed broccoli
Grilled chicken
Ground beef
Sweet potatoes
When you're looking for inspiration for dinner, try one of these toddler-tested meals:
Build-Your-Own Taco Bar: Toddlers love to be in charge of creating their own meals. A taco bar with shredded chicken, corn taco shells, lettuce, cheese, and all the toppings will give them the independence they crave. Set the taco bar up on the dinner table so they can continue to take small portions until they are full.
Grilled Chicken and Sweet Potatoes: Serving grilled chicken bites with bbq sauce, ketchup, or honey will encourage picky eaters to branch out from chicken nuggets. Pair this with roasted sweet potatoes with a sprinkle of cinnamon or sweet potato fries.
Meatballs: Try serving up some meatballs with dipping sauces if your little one refuses meat. Meatballs are also a great way to add in hidden vegetables. Pair it with a side of mashed potatoes to keep your toddler full and satisfied.
Pasta with Broccoli: Whole wheat pasta is a healthy food that's easy to dress up. We like to serve it with olive oil, salt, garlic, broccoli, and mozzarella cheese. It's one of our favorite easy toddler meals.
Chicken Alphabet Soup: If you want your toddler to eat dinner without complaints, you have to make it fun. Basic chicken noodle soup, with alphabet letters instead, does the trick every time. It's a great way to get extra vegetables in your child's diet as well.
Deconstructed Salad: One of our favorite dinner ideas is to serve chopped tomatoes, sliced cucumbers, shredded cheese, sliced boiled eggs, bacon pieces, and avocado separately on a plate. You can switch out any of the vegetables or try sliced turkey meat instead of a boiled egg.
Understanding Picky Eating in Toddlers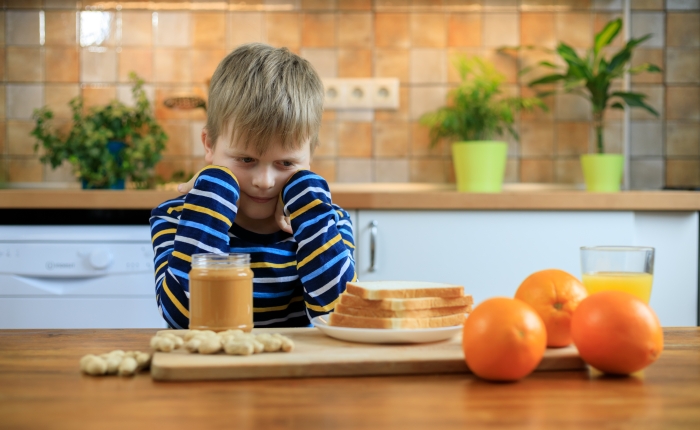 Picky eating often begins with your child refusing many of the foods they once enjoyed. This might be all vegetables, all meats, or just a wide selection of foods from each food group. Each toddler is different in what they decide they do and don't like.
Parents often worry when their child starts refusing food. If you have a toddler who was once a great eater but is now picky, you should know this is a normal stage of child development. There is usually no reason to be concerned about a toddler's picky eating habits.
This stage might also include days when your toddler barely eats. If you notice your toddler is complaining at family meals or refusing to try new foods, don't worry.
The best thing you can do is continue offering healthy foods. Avoid punishing your child for being a picky eater. This will only cause them to become more frustrated at mealtimes.
What Causes Picky Eating in Toddlers?
There are several factors that can contribute to picky eating. A 2019 research paper written by Taylor and Emmett, and published in Proceedings of the Nutrition Society11. Taylor, C. M., & Emmett, P. M.. Picky eating in children: Causes and consequences. Proceedings of the Nutrition Society. 2018;78(02), 161–169. https://doi.org/10.1017/s0029665118002586, found that common causes of picky eating are linked to early behaviors that include "early feeding difficulties, late introduction of lumpy foods at weaning, and pressure to eat."
In addition to this, toddlers might also become picky due to sensory issues. If you suspect your child may be refusing food due to sensory input from certain textures, talk to your child's pediatrician. Your child's doctor may recommend feeding therapy to resolve some of those issues.
How Long Does a Toddler's Picky Eating Last?
Picky eating habits can make mealtimes stressful. Thankfully, this stage usually begins to ease up around age 4. Though your child may still have foods they refuse to eat, you'll see a change for the better.
Around the age of 4, your child will likely return to more flexible eating patterns. They may try new foods again or return to old foods they once enjoyed.
4 Tips for Encouraging Healthy Eating Habits in Toddlers
Encouraging a toddler to eat healthy foods can feel like a battle you may never win. However, with determination, patience, and a few helpful tips, you're sure to create a healthy eater.
Here are a few creative ways I've encouraged my toddlers to make healthy choices:
1. Get them involved in the process
Over the years, I've noticed that getting my kids involved in food preparation is one of the best ways to encourage them to eat new foods. Many nights, I'll pull them into the kitchen to help me stir the soup, butter the bread, or sprinkle the seasoning. We also have a garden they help grow our food in.
Come up with some creative ways you can get your toddler involved in mealtimes. You just might find that your child eats best when they've played a part in the preparation.
2. Keep offering healthy options
When your child stops eating healthy foods, it's easy to stop offering them altogether. Don't get discouraged by your child's picky eating habits. Keep offering those healthy foods and one day they might dive right in.
3. Don't force them to eat
We know you want to ensure your child gets enough calories and vitamins from their food. However, forcing your child to eat may backfire. This could cause them to develop an unhealthy relationship with food.
Instead, keep offering a variety of healthy foods, organic snacks, and a few protein snacks throughout the day. Allow them to stop eating when they feel full. This will teach them how to eat the right portion sizes as an adult.
4. Offer rewards for healthy choices
A simple sticker chart will help you keep track of your child's eating habits. Reward them for each time they eat fruits, vegetables, or other healthy choices. This may motivate them to continue healthy habits.
Some parents choose to offer dessert after a child finishes all their food. This is not a great daily practice as it adds unnecessary sugar and may encourage a child to overeat.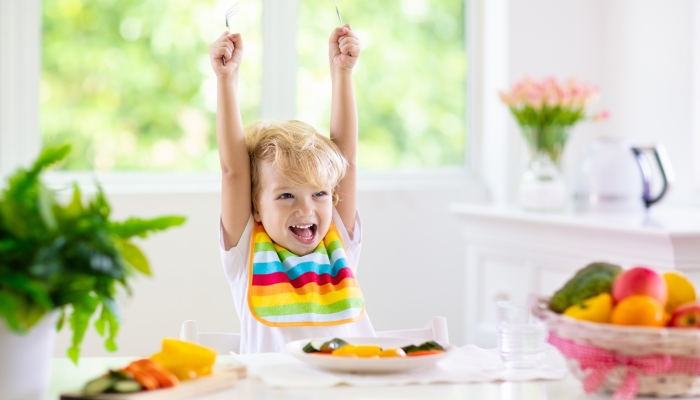 FAQs
How can I make sure my picky eater is getting all the necessary nutrients despite their limited food choices?
In order to ensure your child is receiving the nutrients they need, be sure to offer foods from a variety of food groups. If your child is refusing certain food groups altogether, talk to their pediatrician before giving them any supplements. The AAP22. Where we stand: Vitamin supplements for children. HealthyChildren.org. 2022. https://www.healthychildren.org/English/healthy-living/nutrition/Pages/Where-We-Stand-Vitamins.aspx does not generally recommend vitamins above the recommended dietary allowance.
What are the best foods to offer picky toddlers for snack time?
The best toddler snack ideas for picky eaters are often ones that include fun shapes, sweet surprises, or dipping sauces. Items like vegetables and dip, fruit cut into shapes, or trail mix with a few chocolate chips are all fun choices. Be sure to avoid too many crunchy foods that offer little nutritional value, like potato chips.
When your child becomes more independent, they might enjoy trying some easy snacks for kids to make.
References
Taylor, C. M., & Emmett, P. M. (2018). Picky eating in children: Causes and consequences. Proceedings of the Nutrition Society, 78(02), 161–169. https://doi.org/10.1017/s0029665118002586
Where we stand: Vitamin supplements for children. HealthyChildren.org. (2022, August 22). https://www.healthychildren.org/English/healthy-living/nutrition/Pages/Where-We-Stand-Vitamins.aspx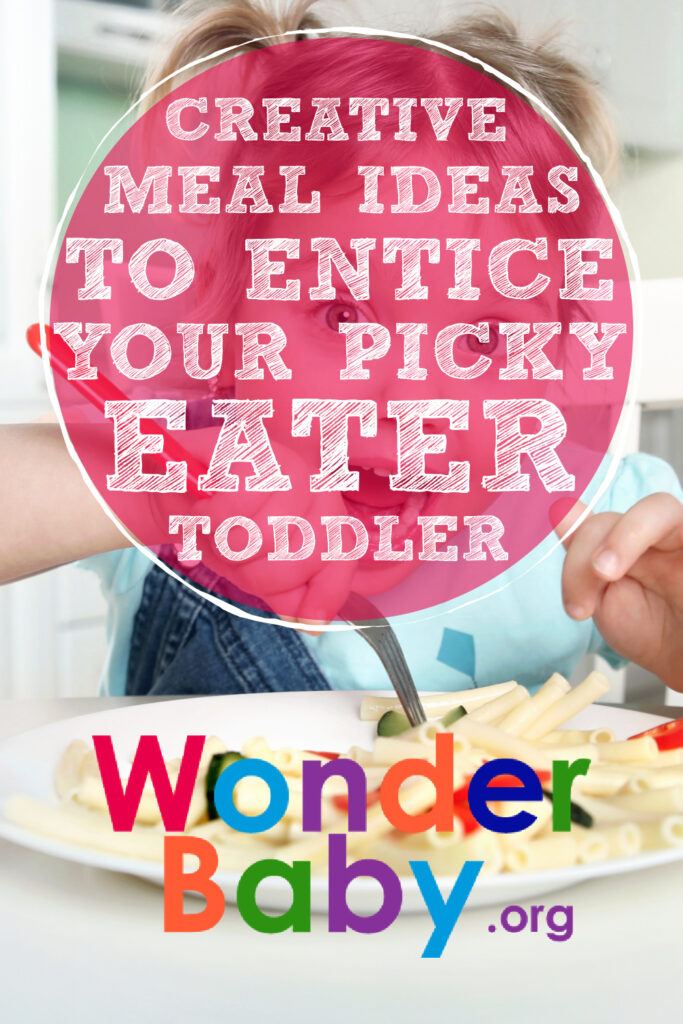 Related Posts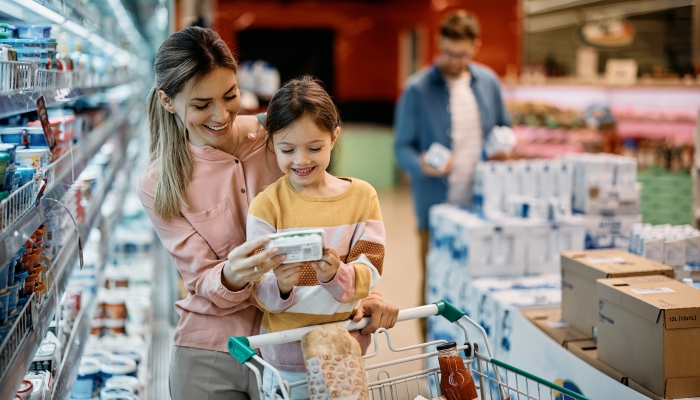 Feeding and Eating
Time and practice are necessary to accurately interpret the presence of major food allergens on a product or food label.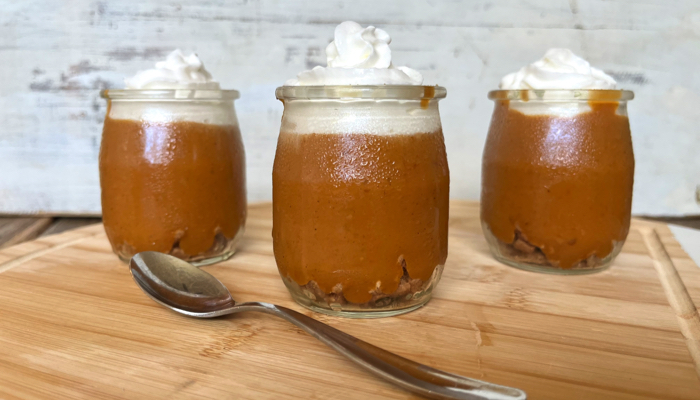 Feeding and Eating
These No-Bake Pumpkin Pie Cups make a great after-school snack or after-dinner treat! They're easy to make ahead of time and have ready to grab in the fridge.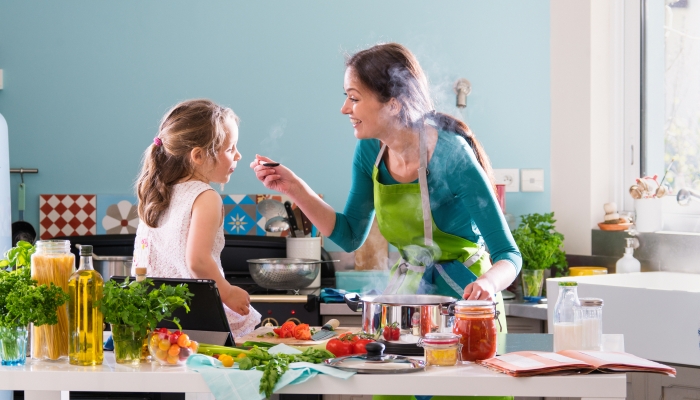 Feeding and Eating
Label reading and thoughtful food preparation are important when cooking for a child with severe food allergies.