Easy & Nutritious Snacks for Kids To Make Themselves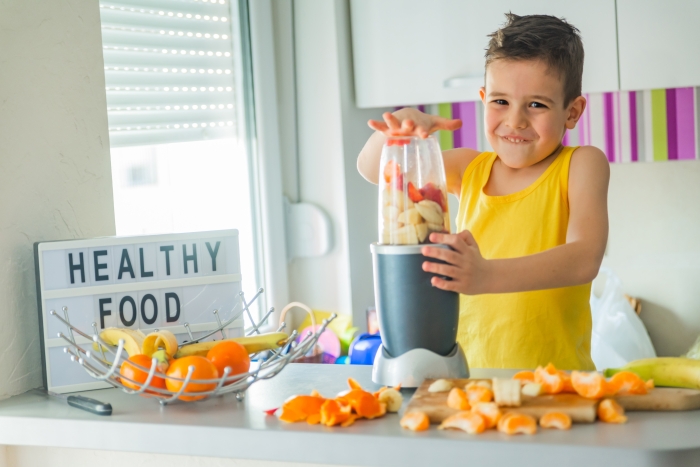 Kids can begin making their snacks as early as preschool.
There are benefits to kids making their snacks that you don't want them to miss out on.
Kids can make virtually any snack if they've had the proper instructions and safety guidance.
If you're unsure how to motivate your child to make their snacks, we have five tips that'll help.
Don't miss these 20 snack ideas your kid can make themselves, broken up by age group.
Morning, noon, and night, it feels like my little ones are always ready for a snack. With everything else that goes into caring for kids daily, it can be exhausting to prepare healthy snacks for them too. That all changed when I taught my four-year-old how to make her snacks. A little instruction turned into a big payout!
If you think your kids are ready to start making their own snacks, but you're unsure how to do it or what they should make, we've got you covered! Stick around and learn when they can start, why they should, and 20 easy snacks for kids to make that are sure to please even the pickiest of palettes.
When Should Kids Start Making Their Own Snacks?
Kids can start making their snacks earlier than you may think! From preschool age, they can begin making simple snacks that only require taking items from the pantry or fridge and assembling them on a plate. As they reach mid-elementary age, or about 9 years old, they can start making snacks that require some simple cutting and cooking.
I'll be the first to say sometimes it's just easier to make a snack myself. I can get it done more quickly and be sure there's no mess left behind, too. Even so, doing it myself robs my little ones of some of the benefits of making snacks on their own. Here are some reasons it's essential for kids to learn how to make their own snacks:
Confidence: Making their own snacks will give your kids confidence that they're capable of doing way more than they think!
Appreciation: It'll give them a deeper appreciation and thanks when everyday tasks are done for them.
Independence: They'll learn self-help skills and also that they don't need help doing every task throughout their day; they can accomplish a lot on their own.
Teaches nutrition: Allows them to recognize food groups that are better for their health and what to eat in moderation.
Reading comprehension: When they begin reading a simple recipe, it becomes a fantastic source for learning new words and boosting comprehension.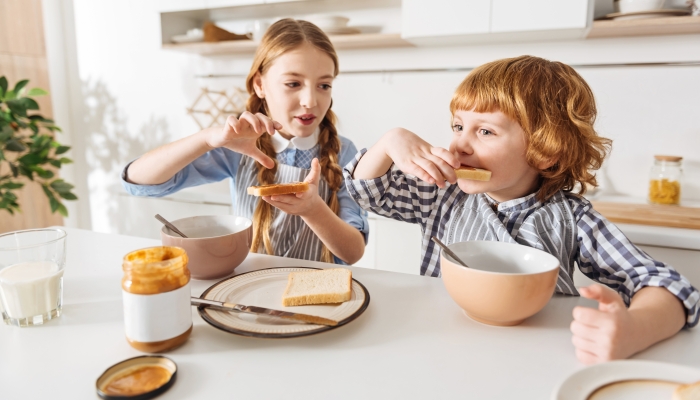 What Type of Snacks Can Kids Make?
There's really no limit to the type of snacks kids can make, but there are a few rules of thumb that are sure to make the process easier for all involved. First, try sticking to snacks that have five ingredients or fewer. Delicious snacks don't have to be complicated, and the fewer ingredients, the less mess. That leads us to the second rule: clean-up.
Select snacks your child can make that require little cleaning. Anything with a ton of utensils or small appliances like mixers is bound to create more mess. Using simple ingredients and simple tools to get the job done will still produce tasty snacks kids can enjoy!
While there are no snacks that are necessarily considered off-limits, every parent needs to consider the safety factor of creating each of these snacks. If taught correctly, some parents may be comfortable with older kids cutting food and cooking on the stove. Others may prefer to avoid these activities, opting for easier snack-time options.
Whatever you choose, it's important to talk to your children about kitchen safety. Show them how appliances work. Teach them about safety concerns in the kitchen and how accidents can happen with even the most seasoned chefs. Even if you aren't allowing them to participate in certain kitchen activities now, it will prepare them for the future.
Tips on How to Get Your Kid to Make Their Own Snacks
You may be thinking, this is all well and good, but how do I actually get my child to make their own snack? A fair question! Here's a short list of great ideas that'll motivate them to get involved in the snack-making process.
Keep it simple: Be sure you're giving them age-appropriate snacks to make; the simpler, the better. If they become frustrated, they'll view it more as a chore than a task they get to do and take ownership of.
Pick specific days: Let them know what's coming. If you know they'll get burnt out on making their snack daily, choose a handful of days per week that they'll be responsible for snack making. No surprises will lead to less resistance!
Offer encouragement: As with most things, children thrive on positive reinforcement. When they make a great snack all on their own, be sure to offer encouragement for all their efforts.
Give them choices: Part of the independence we spoke of above, giving them choices in what snacks they can create will make a world of difference. Include them in the grocery list if you can!
Use their favorites: Kids will get excited to make a snack that they love eating, so do your best to select ingredients to create their perfect snack. Use classic peanut butter, sprinkle on chocolate chips, or whatever they enjoy eating.
Make it fun: This may be the biggest tip of all—make it fun! Keep them engaged by picking a snack that's fun to make or producing a silly design that's fun to eat. Even offering them the option to make their snack with a sibling or friend can be helpful.
20 Yummy and Healthy Snacks Kids Can Make
Your child's age will definitely determine the type of snack they're able to make on their own, so for that reason, we're breaking up the snacks below into two sections: toddler snack ideas for ages three and up, which involve simple pouring and utensil use, and nine and up which requires more advanced skills like cutting and stove use.
Snacks Kids Can Make at Age 3+
Veggies and Dip: Pre-cut vegetables with ranch, hummus, or whatever they like.
Cheese and Crackers: Whole grain crackers with cubed or sliced cheese.
Cereal and Milk: Their preferred milk with healthy, low-sugar cereal.
Yogurt Parfait: Plain or flavored yogurt with fresh or dried fruit and granola.
Ants on a Log: Pre-cut celery sticks filled with nut butter topped with raisins.
Chips and Salsa: Tortilla chips with pre-made or homemade salsa.
Tuna Salad Kit: Combine the tuna ingredients and put them on the crackers.
Pita and Dip: A piece of pita bread with creamy dips like hummus or tzatziki.
Cottage Cheese and Fruit: Full-fat cottage cheese mixed with fruit.
Banana and Nut Butter: Sliced or whole banana spread with nut butter.
Snacks Kids Can Make at Age 9+
Quesadilla: Tortillas, their choice of cheese and dip like sour cream or salsa.
Smoothies: Fresh fruit, yogurt, seeds and nuts, nut butter, and the like.
Guacamole and Chips: Homemade guac with fresh avocado and tortilla chips.
Tortilla Roll-Ups: Tortillas paired with deli meat and cheese, rolled and sliced.
Fruit Pizza: Apple slice or rice cake topped with fruit, nut butter, and/or honey.
Sandwiches: Peanut butter and jelly, grilled cheese, or deli meat and cheese.
Ham & Cheese Pretzel Bites: Rolled up ham and cheese speared with a pretzel.
Eggs and Toast: Scrambled eggs (add cheese if you like) with a side of toast.
Frozen Banana Pops: Banana on a stick, dipped in yogurt and nuts and then frozen.
Pita or Bagel Pizza: Pita or bagel base topped with marinara, cheese, and other toppings they have on hand.
Whatever snacks you allow them to make, it never hurts to select some protein snacks for kids. Protein-packed options will keep your little ones fuller for longer, reducing the number of snack requests throughout the day.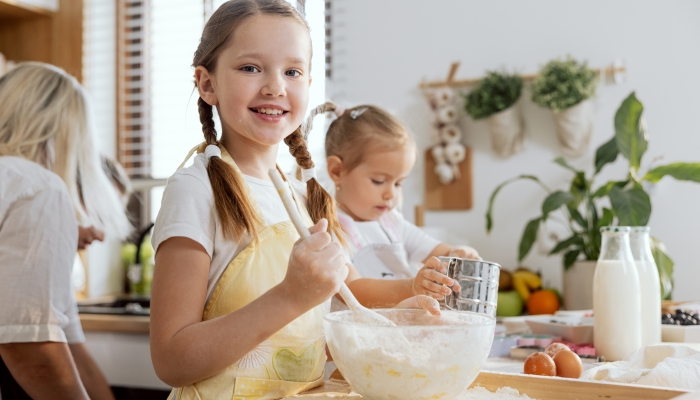 How many snacks do kids need each day?
It's extremely important to track your child's snack intake. Jo Ellen Shield, RD, at The Academy of Nutrition and Dietetics, says in her article When Should My Kids Snack, "Unplanned, random snacking can lead to problems. Non-stop snacking interferes with kids' appetites and can disrupt their natural instinct to experience hunger and fullness."
This might be easier said than done, though, especially if your kids are anything like mine and always asking for snacks! That said, it's helpful to know how many snacks they actually need versus what they request on a whim. Preschoolers should have two to three snacks each day, and kids that are school-age will need one or two snacks per day.
FAQs
How can I encourage my kids to be creative and experiment with different ingredients when making snacks?
The best way to encourage their creativity in the kitchen is by adding in more flavor and exposing them to foods they've yet to try. With an expanded palette, they may be more likely to want to incorporate their discoveries into their snacks. Reinforce it by providing them with different kid-friendly recipes to combine these new flavors.
What nutrients are children usually low on?
Vitamin D and calcium are probably the top two nutrient deficiencies kids usually face. Iron, potassium, and fiber are among the close seconds. While you can certainly introduce a kid's supplement (at your doctor's direction), you could also try incorporating foods high in these nutrients to offset these common deficiencies.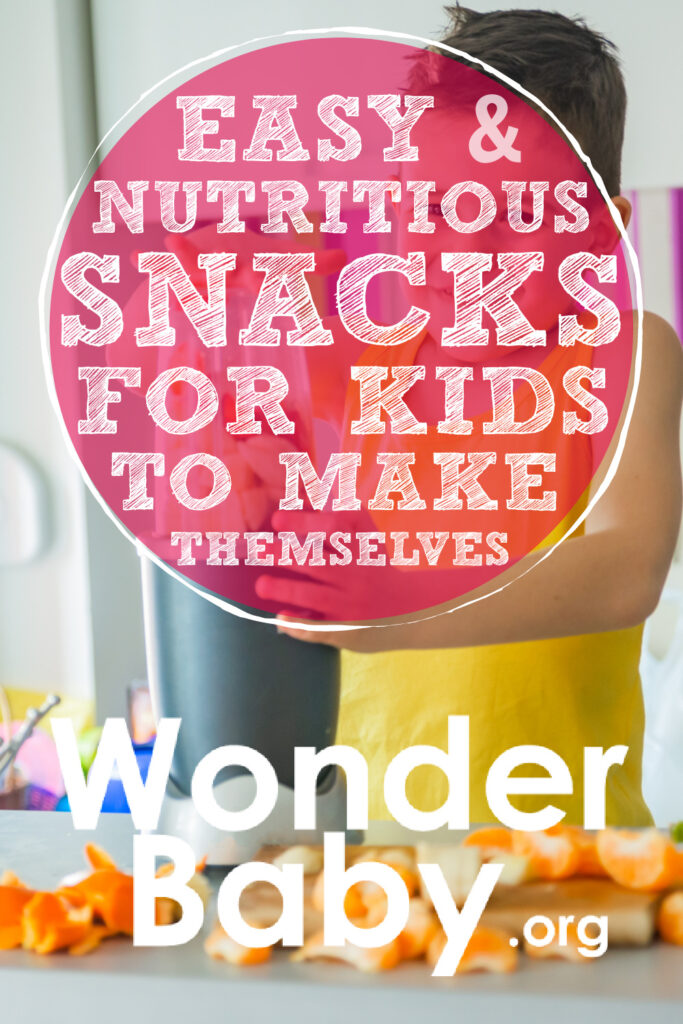 Related Posts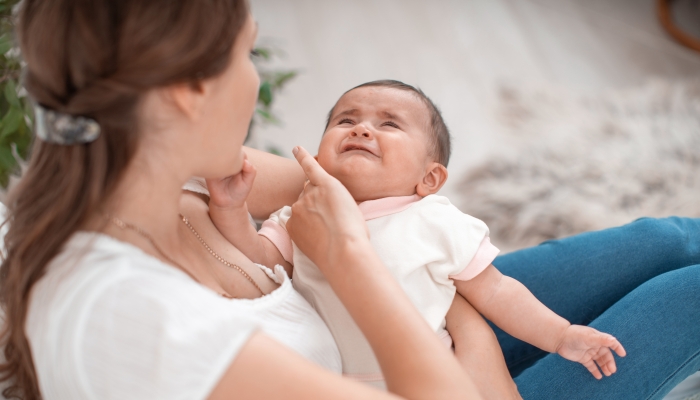 Health & Nutrition
Silent reflux can be painful for newborns and infants. You can treat silent reflux by using special bottle nipples, formula, or medication.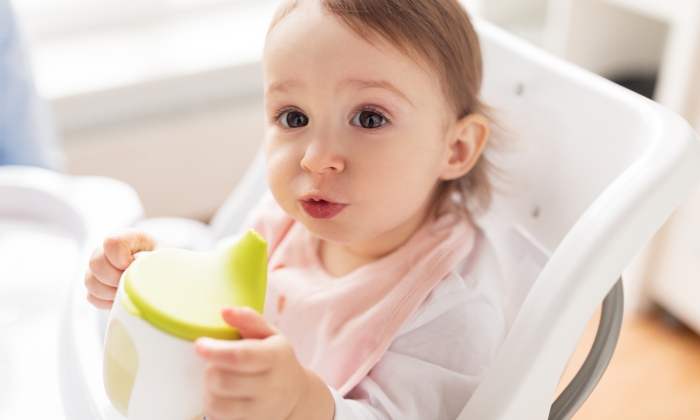 Health & Nutrition
You can start weaning your baby from formula to whole cow's milk when they're about twelve months old. Find out how to transition from formula to milk here.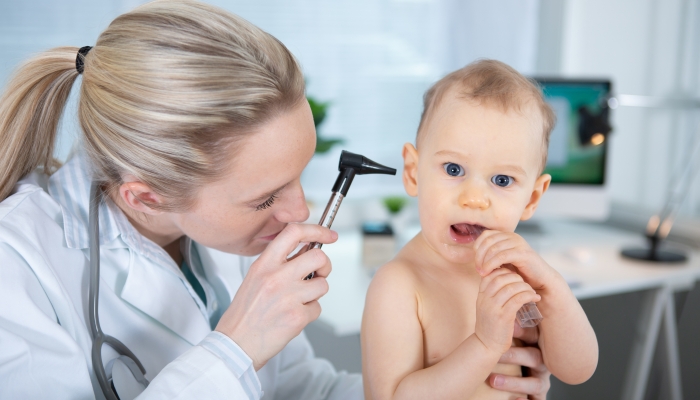 Health & Nutrition, Special Needs
A newborn hearing test is an important screening test to evaluate for hearing loss. An early diagnosis can help prevent further hearing loss.