Top 7 Homeschooling Methods Explained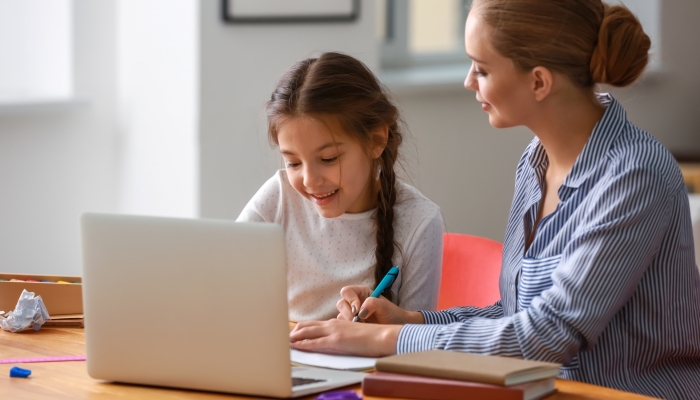 This post may contain affiliate links; please see our terms of use for details.
There are several homeschooling methods, allowing parents to choose their preferred homeschool style.
Homeschooling allows families to create their own schedules and spend extra time outside the classroom.
Examples of homeschooling methods include traditional, classical, unit studies, and Charlotte Mason.
Many parents, like myself, were thrust into homeschooling due to the pandemic, and school at home became the new normal. However, homeschooling has been around way before the world shut down and is a preferred schooling method among many parents.
According to the National Home Education Research Institute, there were roughly 3.135 million school-age (K-12) homeschool students in the United States for the 2021-2022 school year. With the numbers at all-time highs, it's wise to understand the different homeschooling styles before deciding which route to choose.
The top homeschooling methods serve various learning styles, which allows homeschooling parents to find the best fit for their children. Understanding each method will provide helpful insight before you get started with homeschooling.
Homeschooling Methods: What Parents Should Know
Traditional homeschooling involves parents educating their children at home rather than in a traditional school setting. In addition, many parents meet with other homeschool families as part of a co-op or receive their homeschool curriculum online or through the school system.
Parents may decide to homeschool their children based on their own education, whether positive or negative. Also, you may decide to homeschool younger children but enroll them in traditional schooling once they're in middle school.
Homeschooling doesn't always have a typical daily schedule, allowing flexibility and permitting time for extracurricular activities. There are several types of homeschooling, so it's best to find the one that works best for your family.
If you think homeschooling is for your family, there are a few things to consider first.
Know your state's law regarding homeschooling since many require you to notify the superintendent of your intentions.
Depending on your state, you likely have to gather information showing you can provide an adequate education for your child.
Decide which curriculum and homeschooling method you will use.
Establish a learning environment in your home and ensure you have the appropriate school supplies.
Create a daily schedule and educational goals to begin your homeschool journey.
Finally, connect with other homeschool families in your area and share resources.
Most homeschooling methods encourage critical thinking, allowing children to think outside the box. Finally, according to the Texas Home School Coalition, homeschooling is rapidly growing and reduces school violence, substance abuse, and peer pressure.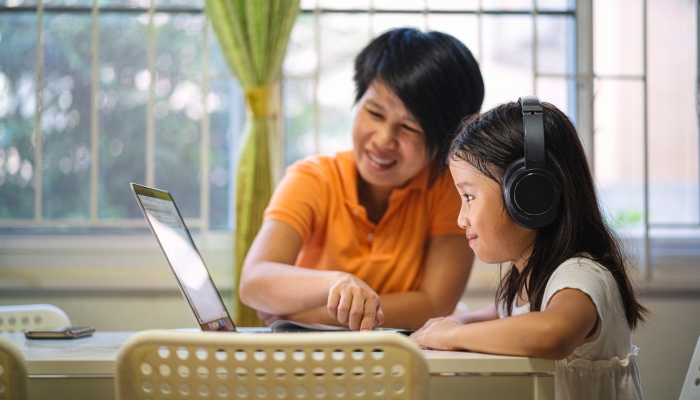 Pros and Cons of Homeschooling
It's always wise to consider the pros and cons when deciding any major decision that affects your family. It's important to remember that your homeschooling experience will differ from another family's, so you should weigh what is crucial to your needs.
Pros

Cons

One-on-one teaching
Time efficient with the ability to get more done in less time
Ability to adapt to special considerations
Affordable
Less influence from outside peers
Provides educational freedom
Builds strong parent-child relationships
Children can participate in county league teams
Encourages learning practical skills
No need for homework
Ability to personalize lesson plans
Less distraction from other students
More time to be involved in community projects

Requires time management, planning, and determination
Less social interaction
It might be difficult with multiple children of different ages
Less time for yourself as a parent
Some school districts don't permit homeschoolers to participate in public school sports teams
Potentially fewer technological resources
What Are the Top 7 Homeschooling Methods?
With several methods to choose from, homeschool parents can find something that fits their homeschool style best. Since children learn heavily based on their environment, having a warm home life will help set you up for success in your homeschooling journey.
Traditional Homeschooling Method
Traditional homeschooling is likely the closest to your child's experience in a public school and is also considered the "school-at-home method." For example, children will have various textbooks depending on the subject and have basic multiple-choice or fill-in-the-blank tests.
However, many homeschool parents don't want the school-at-home approach to mimic what they would receive at the local school. Depending on your educational philosophy, you may choose to seek different homeschool styles that vary from traditional education.
The good news is other homeschool styles don't copy what your child would get in a regular school setting. It's vital to remember that different methods may work best for you but not for your neighbor.
Classical Education Method
Classic homeschooling operates under three stages called the Trivium, with the stages being:
The Grammar Stage (ages 6-10): focuses on retaining information and memorizing the rules of spelling, foreign language, grammar, phonics, science, language arts, math, history, and other subjects.
The Dialectic Stage (ages 10-12): highlights debate, logical discussion, algebra, thesis writing, and drawing conclusions.
The Rhetoric Stage (ages 13-18): carries on rigorous studies while emphasizing the development of a clear, precise language.
Classical education dates back to the Middle Ages, mainly nourished by the Christian Church, cultivating knowledge and character. Parents of classical homeschoolers work with their children as they go from knowledge learning to learning the skills of judgment and wisdom.
Additionally, the classical method is a popular homeschooling style because classical homeschooling changes as the child ages. For example, once children age from the grammar stage, they are met with age-appropriate subjects to challenge their learning experience.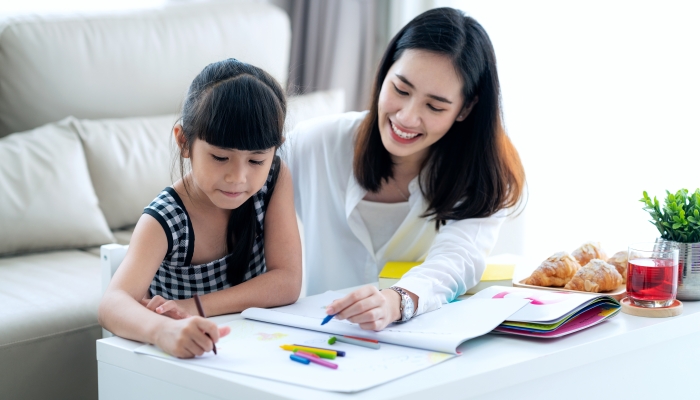 Unit Studies Method
The Unit Studies Method revolves around a specific topic or theme and embodies the various school subjects around it. For example, if the unit study curriculum was about Ancient Greece, all studies would surround that subject.
In addition, the Unit Studies Method promotes learning through real-life experiences and adjusts the level to your child's readiness. While other homeschool methods rely on a specific curriculum, the unit studies method eliminates the pressure to move on and keeps it secular, depending on your preference.
Charlotte Mason Method
British educator Charlotte Mason created this method of homeschooling based on her belief that all children, regardless of social class, should receive a generous and broad education.
The Charlotte Mason approach focuses on educating a child as a whole person rather than just their mind. According to Charlotte Mason education, a parent's rule makes up one-third of their child's education.
Parents wishing to use the Charlotte Mason Method should focus on living books, encourage outdoor time like nature walks, establish good habits, visit art museums, and help their child succeed with guided discovery.
The Charlotte Mason homeschooling style doesn't use typical testing and instead has the child recall what they remember from a particular lesson or book.
Eclectic Homeschool Method
Eclectic homeschooling brings together various homeschooling styles into one. An eclectic homeschooler has the potential to thrive because they are given a personalized curriculum based on their learning styles, interests, and strengths.
Parents of eclectic homeschoolers may vary their approach throughout the year, with an understanding that something that works in the fall may not work in the spring.
Two separate families establishing the eclectic homeschool method will likely have different experiences. Since eclectic homeschooling combines multiple homeschooling styles, many families likely develop the approach before the school year ends as they find which one fits them best.
Montessori Method
Maria Montessori introduced her teaching method over 100 years ago by suggesting a child-centered education model. The Montessori method focuses on students deciding their tasks and teachers providing guidance.
Montessori homeschooling is often compared to Waldorf education, which focuses on how a child feels, thinks, and acts. While the Montessori method emphasizes the whole child and teaches them how to play, work, and care for those around them.
However, when considering Waldorf vs. Montessori, you must decide whether you want the learning environment to be teacher-led or child-led.
Montessori parenting focuses on child-led learning, while Waldorf education emphasizes the teacher leading the classroom.
Unschooling Method
The unschooling method has no set curriculum and has a child-led learning approach, where you follow your child's interests when deciding on the lessons. The unschooling approach focuses on hands-on learning and has less structure than other homeschool styles.
For example, if your child is interested in giraffes, you focus the curriculum on giraffes until they are confident in what they know about the animal.
In addition, the unschooling approach can easily switch from one topic to the next based on your child's interests, and some students never open a textbook or receive tests and grades.
Finally, the unschooling method focuses on learning practical skills children gain in real-life situations.
Guide to Choosing the Right Homeschooling Method for Your Child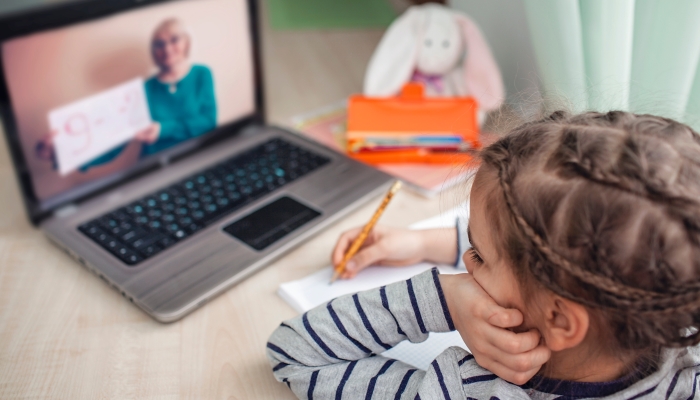 Now that you know the most popular homeschooling methods, the following can help you decide which method is the best for your family:
Age of Child
If you have high school students at home, you may prefer a different homeschool method than you would if you had elementary-aged children. While you can use the various homeschooling styles regardless of your child's age, you likely will find one of them works best for your family.
Consider Your Child's Needs
Many parents of special needs children choose homeschool programs because they permit flexibility and going at the child's pace. For example, there are several reasons to homeschool your blind child, especially because parents likely have a more can-do approach to learning and know they need to get it done.
Understand Your Teaching Ability
Before you jump into homeschooling, consider your ability to teach your child. Homeschooling isn't just putting your child in front of a screen all day; they need your attention and instruction. Therefore, prepare to fully immerse yourself in the teaching experience at home.
Knowing your parenting style and your child's behavior is also wise to ensure you are a good match for homeschooling.
Recommended Supplies for Homeschool Methods
Here are a few recommended supplies to help you start your homeschooling journey:
FAQ
Can I mix and match different homeschooling methods?
Many parents take various aspects from different homeschooling methods to create their own, usually leading them to the eclectic method. Since homeschooling is an individual experience, you often learn as you go and find the best practices for your family.
How can I ensure my child gets enough physical activity and outdoor time while homeschooling?
One of the best perks of homeschooling is you can get outside any time you want. Most homeschooling methods encourage learning outside the classroom and emphasize learning from real-life experiences that occur outside.
How do I ensure my child is socializing and interacting with other children while homeschooling?
A major concern with homeschooled children is their lack of socialization with other children. However, joining homeschool groups in your area or having your child participate in county league sports is a great way to surround them with children their age.
How do I know which homeschooling method will work best for my family's lifestyle?
There is no way to predict which homeschooling method will work best for your family's lifestyle; however, understanding the aspects of various homeschooling styles can help you better choose the right one for you.
Read this article in Spanish: Lea este articulo en Español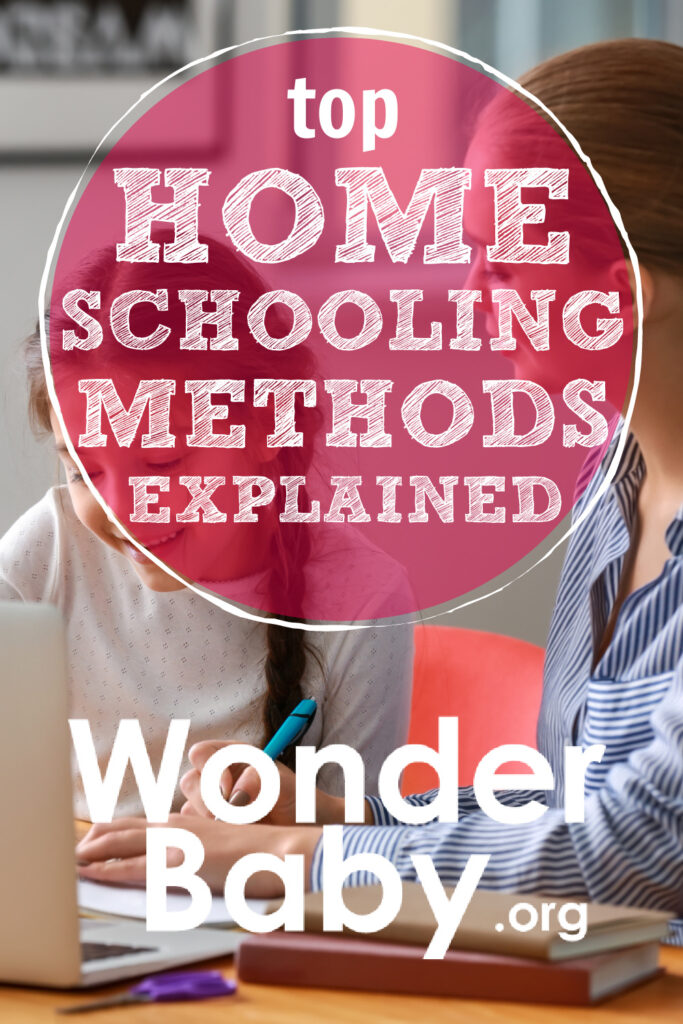 Related Posts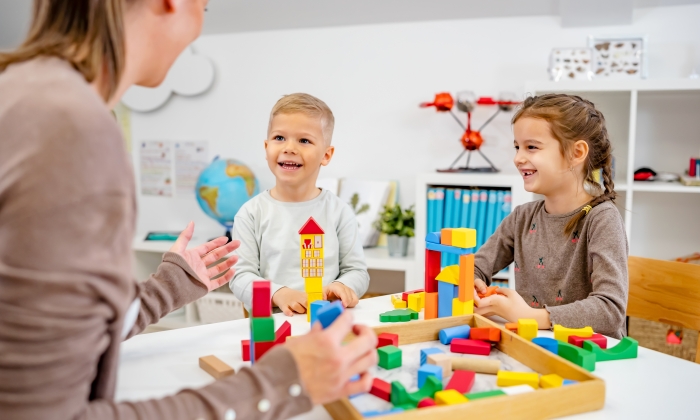 Education
Try these DIY Montessori-inspired preschool learning activities to keep your child engaged and excited to learn while being friendly on the wallet.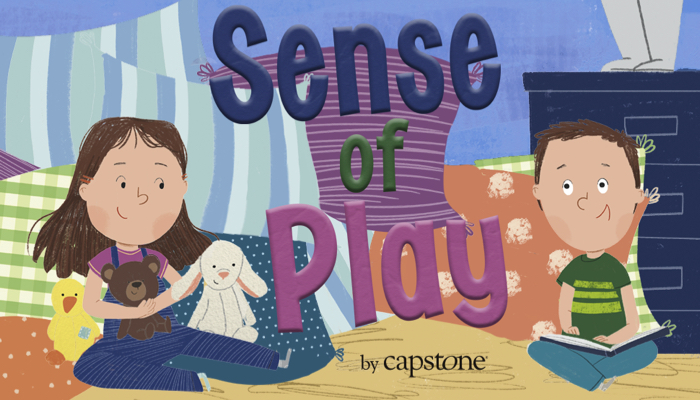 Braille and Literacy, Product Reviews, Visual Impairment
Dana Meachen Rau's book, Sense of Play, follows the adventures of Chip and Joy as they play. Chip is blind, but this doesn't get in the way of their play!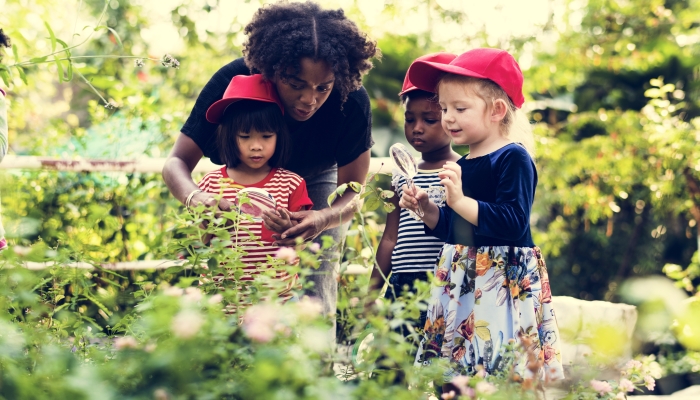 Math and Science, Sensory Activities
Ready to discover the joy of gardening with your kids? Our expert tips and fun, hands-on gardening activities will cultivate a love for nature.