Waldorf vs Montessori: Choosing the Right Method for You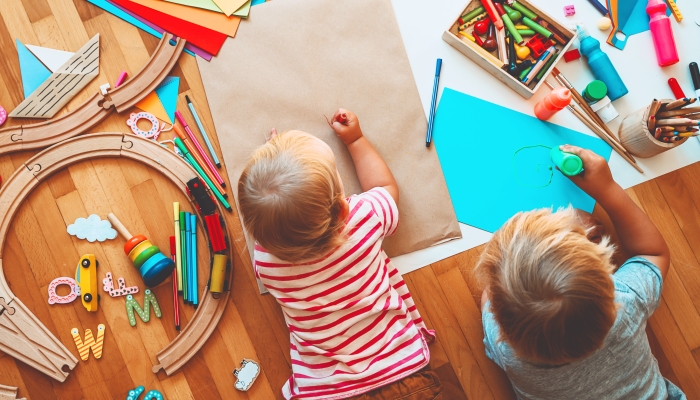 Waldorf schools embrace the whole child and focus on teaching the child to think, feel, and act.
Montessori schools focus on the whole child while teaching them how to work, play, and take care of those around them.
You'll find an emphasis on hands-on learning in both Montessori and Waldorf schools.
Choosing the right schooling method for your child can be difficult. Whether you're homeschooling or sending your child to a private school, the options are endless. With a slew of information on the internet, how do you know what's right for your child?
I experienced an overload of choices when first deciding to homeschool my children. I had no idea there were so many choices based on child development research. Most of them seemed like valid options but I wasn't sure which model would be the right fit for my children and me.
Six years into homeschooling, we've found methods we love, but it took help from plenty of "experts" around me. If you're struggling to choose between Waldorf and Montessori methods or are just interested in learning more, we can help.
Through my years of researching and testing out educational models, I've learned a thing or two about what's most important. When it comes to Waldorf vs Montessori, there are a few things you need to know that will help you get on the right track.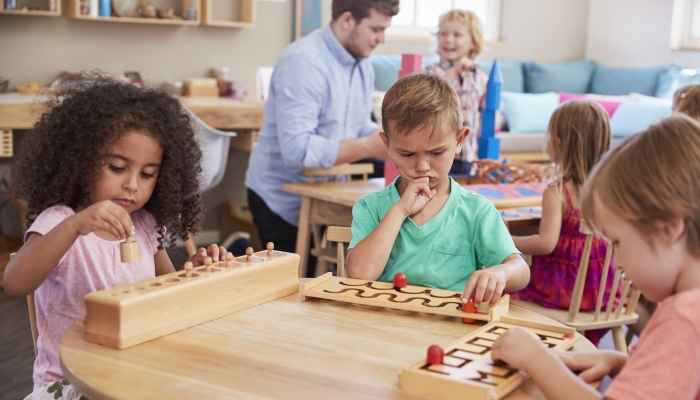 Waldorf vs Montessori: What You Need to Know
Before you start your search for the perfect Waldorf or Montessori school, you should know the basics and background of each.
Who created Waldorf and Montessori Education?
The Waldorf method of schooling was created by Dr. Rudolf Steiner. Steiner was a spiritual-scientific researcher who was asked to start the first Waldorf school in the Waldorf Astoria cigarette factory in Germany for the worker's children. They hoped he could transform the country's social, political, and cultural life through education.
The Montessori method of school was created by Dr. Maria Montessori. Montessori was an Italian physician who found remarkable success in using specific educational methods for children with disabilities. These concepts became the basis of her educational model at her first school for children in Italy.
What is Waldorf education?
Waldorf schools embrace the whole child and focus on teaching the child to think, feel, and act. You'll see a significant emphasis on the arts in these classrooms. Academic subjects are not taught before the age of 7.
What is the aim of Waldorf education?
The Waldorf school aims to tend to the child's mind, body, and soul. Steiner believed that teaching should interest both the teacher and the student. The goal is to raise children who love learning and have the opportunity to develop and explore their unique strengths.
What is Montessori education?
Montessori schools focus on the whole child while teaching them to work, play, and care for those around them. There is a significant emphasis on independent and cooperative work, taking care of the environment, and age-appropriate tasks. Children are taught academics through hands-on activities.
What is the aim of Montessori education?
The Montessori classroom aims to give children a path to success by allowing them to learn at their own pace. The Montessori philosophy seeks to develop lifelong learners by encouraging a child to explore their interests and interact with the hands-on activities in the classroom. The hope is that children emerge as confident, joyful learners who can succeed in society.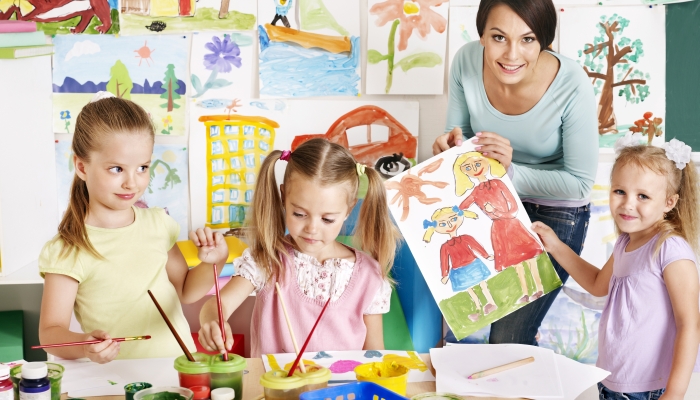 What Are the Similarities Between Waldorf and Montessori?
Though these private schools have different philosophies, they are more alike than you may think. A few of their similar traits include:
A Focus on Natural Materials
Waldorf and Montessori schools both focus on using natural materials rather than plastic. The Pikler triangle is a common play structure in the Montessori preschool classroom made of wood. Many other Montessori baby toys are made with similar, natural materials.
Waldorf schools include cotton dolls, wooden blocks, hand-carved figurines, silks, and other natural materials for imaginative play. These simple materials offer endless possibilities for open-ended play.
Limited Screen Time and Technology
Both Montessori and Waldorf schools limit the use of technology in the classroom. Neither Maria Montessori nor Rudolph Steiner saw technology as the best learning tool for children. You are likely to find classrooms based around play stations in either method rather than computers, videos, and other forms of technology.
A Focus on the Individual Child
Montessori schools and Waldorf schools aim to educate each child individually instead of a whole classroom approach. This progressive educational model pushed the boundaries of the traditional educational models during World War II.
Hands-on Activities
You'll find an emphasis on hands-on learning in both Montessori and Waldorf schools. The Waldorf philosophy encourages sensory-rich environments and play-based activities in the younger years. The Montessori classroom is designed to allow children to develop their strengths by providing them with various engaging activities.
Developed From the Study of Human Behavior
Montessori's and Waldorf's curricula were created based on their years of experience studying how people develop. Dr. Steiner and Dr. Montessori aimed to make the most suitable classroom environment for children. It's easy to see their passion for child development still displayed in their schools today.
What's the Difference Between Waldorf and Montessori?
There are some key differences between Waldorf and Montessori classrooms:
Teacher-led vs Student-led
This might be one of the most noticeable differences between the Montessori and Waldorf classrooms.
The teacher leads the Waldorf classroom. This is similar to a public elementary school classroom. Waldorf teachers guide students through the learning process and serve as the central piece to their education.
The students lead Montessori classrooms. Teachers are only there to assist the students in their learning process. Students take charge of what they learn and when they learn it and may ask the teacher if they need assistance.
Type of Play
While both Montessori and Waldorf methods focus on using play to learn, the specific types of play will vary. Most Waldorf classrooms focus on fantasy play and the arts in the younger years. Montessori classrooms focus on play combined with age-appropriate tasks that teach the value of work.
Class Separation
Most Waldorf schools separate their classes by age. They believe that teaching children of similar ages is the best model for education.
In a Montessori school, classrooms are separated by skill level in groups spanning several years. These mixed-age classrooms allow children to advance to the next level when the skill sets are mastered.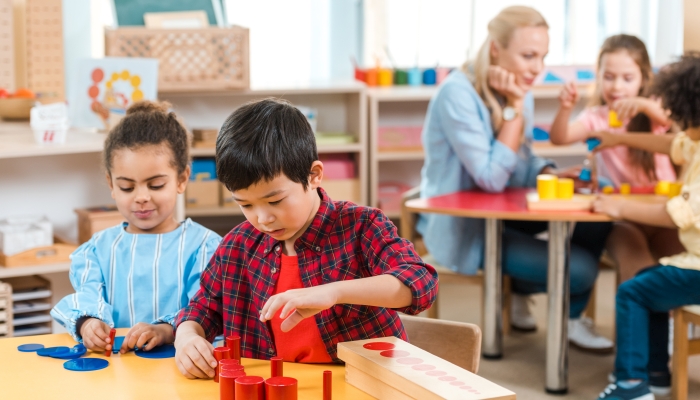 Waldorf vs Montessori: Which One Is Better?
With all of this information on the difference between Steiner schools and Montessori schools, you might just want the easy answer. Which educational model is better?
There is no correct answer to this question, as each model has their own pros and cons. A close look at these might help you decide which is right for you.
Advantages of Waldorf school:
Emphasis on the arts
Promotes Independence
Treatment of the child as an individual
A low-pressure, relaxed learning environment
Teaches children to feel, act, and think
Encourages creativity
Advantages of the Montessori school:
Beautiful, well-lit classrooms
Promotes Independence
Teaches practical life skills
Hands-on activities
Room for creativity and growth
Develops a love for learning
Peer-to-peer interaction and learning
Disadvantages of the Waldorf school:
May be expensive
Lack of competition
Students may learn slower
Might allow for laziness
Disadvantages of the Montessori school:
May be expensive
The curriculum may be too loose
Not enough collaboration
Less routine and structure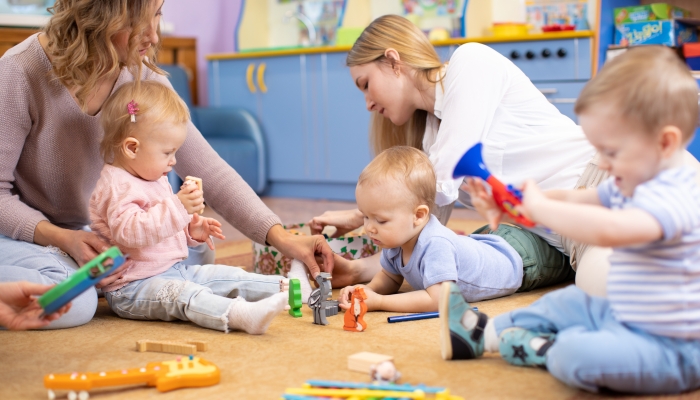 What to Consider When Choosing Between Waldorf and Montessori
When you make a decision on Waldorf vs Montessori, you'll want to consider your child's needs. You'll also need to think about the costs associated with each school. Here are a few questions to ask yourself before making a decision:
How does my child learn best?
Consider your child's personality and learning style. Some children thrive in classrooms with older children, while others might be intimidated. Also, some children prefer more structured or competitive environments.
What are my educational goals for my child?
Think about what's most important to you when it comes to education. Waldorf might suit your needs best if you'd like your child to be immersed in the arts. If, instead, you'd like your child to learn practical life skills, Montessori might work better.
What can we afford?
The cost is one of the most important factors that will influence your decision. These are both private schools and will likely have high tuition fees. Consider asking about grants or scholarships when touring potential schools.
FAQs
What type of child thrives in Montessori?
Children that thrive in Montessori environments are ones that enjoy self-paced learning and a hands-on environment. Introducing your child to Montessori parenting is a good way to see if your child enjoys that atmosphere. If you're deciding between daycare vs Montessori, this also might be the ideal time to see how your child enjoys the Montessori environment.
What type of child thrives in Waldorf?
Children that thrive in Waldorf schools often enjoy drama, fantasy play, fables, and creative forms of art and expression. These children also enjoy someone gently leading them through their educational journey.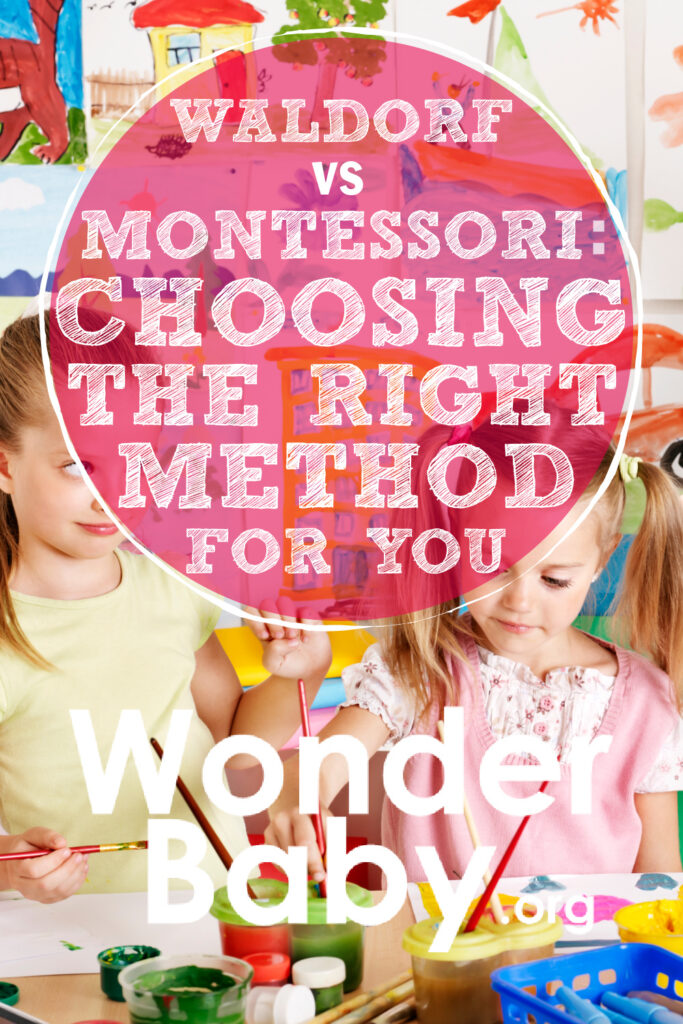 Related Posts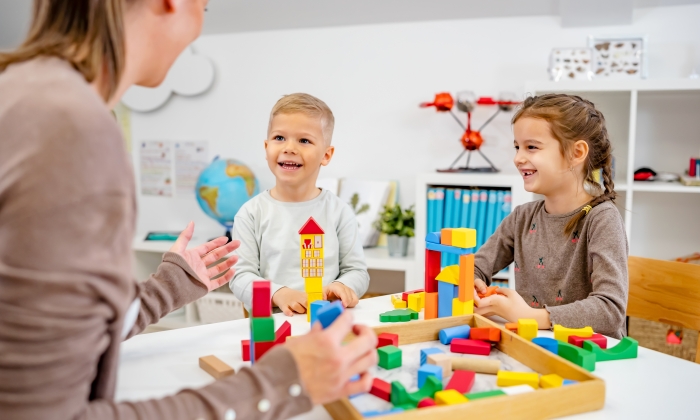 Education
Try these DIY Montessori-inspired preschool learning activities to keep your child engaged and excited to learn while being friendly on the wallet.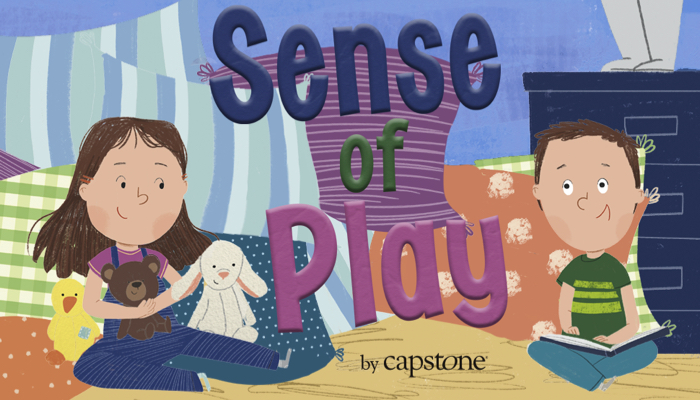 Braille and Literacy, Product Reviews, Visual Impairment
Dana Meachen Rau's book, Sense of Play, follows the adventures of Chip and Joy as they play. Chip is blind, but this doesn't get in the way of their play!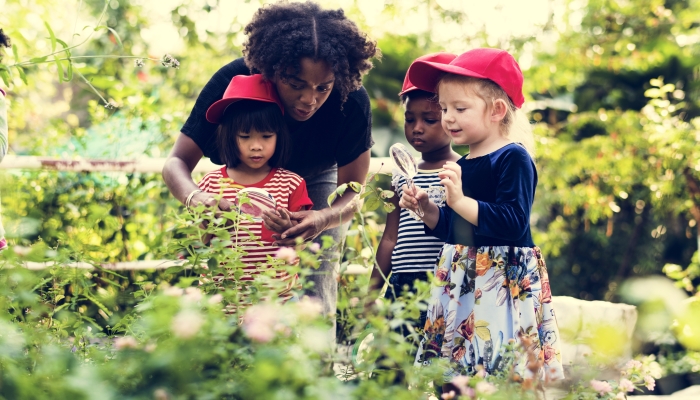 Math and Science, Sensory Activities
Ready to discover the joy of gardening with your kids? Our expert tips and fun, hands-on gardening activities will cultivate a love for nature.