7 Best Learning Toys for Toddlers of 2023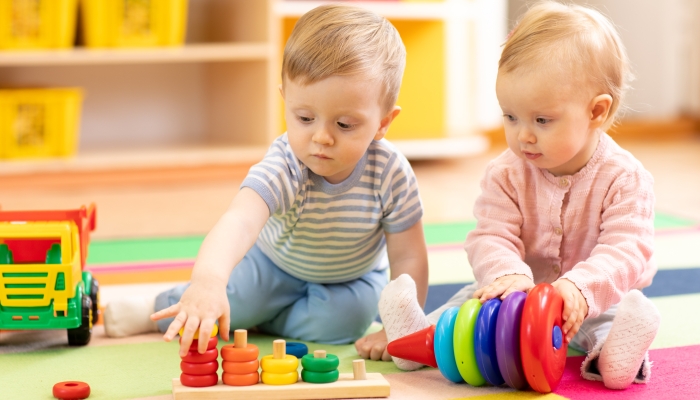 This post may contain affiliate links; please see our terms of use for details.
Children learn through play, so look for toys that help them practice skills, encourage creativity, and challenge them to problem-solve.
Educational toys do not have to be electronic or high-tech for your child to learn from them.
The best toddler learning toys keep your child entertained while they work on cognitive skills, making learning fun.
Are you looking to buy educational toddler toys? The good news is that your toddler will learn from almost any toy because they're always learning. However, there are some great toys designed to help your toddler work on specific skills, like problem-solving, language development, and early literacy and numeracy skills.
Keep in mind, though, that often the simplest toys are the best for helping naturally curious toddlers learn from play. Electronic toys with music and lights have their benefits, but so do many simple and inexpensive toys that encourage creativity and imaginative play.
We've rounded up some of the best learning toys for toddlers of 2023 that will help your kids reach developmental milestones while having fun!
Best Choice
Best for Imaginary Play
Best for Sensory Play
Magna-Tiles 100 Piece Clear Colors Set
Fisher Price Little People Farm Toy
Best Choice
Magna-Tiles 100 Piece Clear Colors Set
Best for Imaginary Play
Fisher Price Little People Farm Toy
Best for Sensory Play
Our Choice: Magna-Tiles 100 Piece Clear Colors Set
Magna-Tiles 100 Piece Clear Colors Set
The original 3D magnetic building sets that engage young minds by fusing together math, science and creativity
100 translucent, colorful shapes including squares (4 large, 50 small) and triangles (20 equilateral, 11 right, 15 Isosceles)
Sparks hours of imaginative free play in children. Anything they can dream, they can create!
Develops math, science, spatial and tactile skills. Stem approved!
Pros

Cons

Will engage your kids for years beyond toddlerhood
Excellent for fine motor skills and STEM learning
There are many reasons why award-winning Magna-Tiles have become a staple toy in many homes.
This Magna-Tiles 100 Piece Clear Colors Set is one of the best educational toddler toys on the market that will keep your child's interest well beyond the toddler years.
Also available as a smaller, less expensive 32-piece starter set, these magnetic tiles will keep your toddler entertained, stimulate their imagination, help with fine motor skills, and so much more.
Magna-Tiles 32-Piece Clear Colors Set
3D MAGNETIC TILES: The original 3D magnetic building sets that engage young minds by fusing together math, science, and creativity. Create flat or 3-dimensional shapes with this set
DIVERSE SET: 32 translucent, colorful shapes including squares (2 large, 14 small) and triangles (8 equilateral, 4 right, 4 isosceles)
CREATIVITY: Sparks hours of imaginative free play in children. Anything they can dream, they can create!
STEM APPROVED: Helps your child develop important math, science, spatial and tactile skills
Young toddlers can count them, work on color and shape recognition, and hone their hand-eye coordination as they start to build. Older toddlers will enjoy building ever larger and more complex buildings and learning about the power of magnets.
My kids got their first set of Magna-Tiles as toddlers, and we added to it because they loved them so much. They continued to play with them for years, so for educational value, they can't be beaten.
This is a great toy to start STEM learning in the toddler years and will keep your kids interested for years to come.
View on Amazon | View on Walmart.com | View on MagnaTiles.com
Best for Fine Motor Skills: Learning Resources Spike the Fine Motor Hedgehog First Words
Sale
Learning Resources Spike the Fine Motor Hedgehog First Words
Learn First Words with Spike: Spike the Fine Motor Hedgehog is here to help kids learn their more than 50 essential first words in this board book adventure filled with fine motor fun!
Find the Hidden Quills: As kids search the pages for Spike's lost quills, they'll also build early vocabulary as they match the full-color board book's words and pictures!
Fine Motor Fun: This set also comes with the original Spike the Fine Motor Hedgehog, a fun fine motor friend who's ready to build hand strength, coordination, and more preschool fine motor skills!
Ages and Stages: Specially designed with little ones in mind, this educational toy for 18 month olds helps kids build vocabulary and preschool fine motor skills!
Kids love the Learning Resources Spike the Fine Motor Hedgehog. This First Words version of this popular toy comes with a board book including 50 first essential words, perfect for 18 months and up.
Toddlers can follow along with the book to help Spike find his missing quills. Children work on fine motor skills by taking Spike's quills in and out.
This toy helps with color recognition and counting, encouraging speech and language development and early literacy.
When playtime is over, the quills fit inside Spike for easy storage. Pretty much a perfect learning toy!
View on Amazon | View on Walmart.com | View on eBay.com
Best First Building Set: LEGO Duplo Classic Brick Box Building Set
Sale
LEGO Duplo Classic Brick Box Building Set
Includes 65 LEGO DUPLO bricks plus familiar pieces to stimulate toddlers' minds, including a toy car with moving wheels, windows, and flowers
Also includes 2 LEGO DUPLO figures, 1-2-3 number-learning bricks, a roof and 2 loaves of bread, plus extra building ideas are included in the box
Kids can use the LEGO DULPO bricks and pieces to build a street with a toy car, baker's, small toy house, a tree, flower archway and much more!
Once play is finished, kids can store all their colorful LEGO DUPLO bricks, pieces and figures in the LEGO brick style, toy storage box
Pros

Cons

Endless ways for young toddlers to play
Included storage box

Initial set is limited in pieces so you will probably need to buy more for towers and bigger builds
One of the best gift ideas for young toddlers is a LEGO Duplo Classic Brick Box Building Set. This first introduction to the world of LEGO will work your child's cognitive and fine motor skills.
The perfect size for toddlers' hands, kids aged 18 months and up can build independently with satisfaction and minimal frustration. The pieces are easy to fit together for young toddlers, and the combinations are endless.
LEGO Duplo also encourages imaginative play, as your toddler builds the car, bakery, tree, and house for the included figures to play in.
LEGO is a mainstay of children's creative educational toys. There are endless things your child will do with this set. And the included storage box is a major plus!
View on Amazon | View on Walmart.com | View on Sears.com
Best for Older Toddlers: Fat Brain Toys Squigz Starter Set
Fat Brain Toys Squigz Starter Set
SUCTION CUP BUILDERS IN 8 VERSATILE SHAPES AND COLORS; they're fun little suckers!
SUCTION CONSTRUCTION THRILLS THE IMAGINATION; stick them to each other and any smooth surface!
PERFECT FOR AGES 3 YEARS AND UP; made of 100% high-quality food-grade silicone; BPA-free, latex-free
ENCOURAGES CREATIVITY, EXPERIMENTATION, sensory stimulation; helps motor skills, problem solving
Pros

Cons

Good for hand strengthening, fine motor skills, and hand eye coordination
Dishwasher safe
Stick to many surfaces, including the bath

Not stable, like blocks, so toddlers may get frustrated with bigger builds
Another toy that will last past the toddler years, Fat Brain Toys Squigz Starter Set, will be a hit with your kids ages three and up.
The suction cups are easy to stick and to pull away from almost any surface. They can be used in the bath, on windows and floors, and they stick to each other too.
This is a fun sensory toy, stimulating vision and motor skills, and they make a great popping sound when you pull them apart. In addition, they feel squidgy, which kids also like.
Made of safe silicone, you can pop them in the dishwasher when they need a clean.
Unlike blocks, these don't work well if your child is trying to build something tall. However, they do so many other things to stimulate cognitive skills and brain development to keep toddlers busy and learning.
View on Amazon | View on Walmart.com | View on eBay.com
Best for Imaginary Play: Fisher Price Little People Farm Toy
Sale
Fisher Price Little People Farm Toy
Interactive electronic farm playset with 45+ songs, sounds, and phrases for toddlers and preschool kids ages 1-5 years
Switch up the learning play: 3 Smart Stages levels teach counting, opposites, animal sounds, and colors with fresh songs, sounds and educational phrases
Multiple play points: Press the barn door button or drop figures through the hayloft for songs, sounds and phrases. Turn on the barn light, "hatch" the chicks, and "pop" the corn in the spinning silo
Playset comes with 1 farmer figure, 4 animal figures, and 2 food play pieces. Collect additional Little People animals for more fun on the farm! (Additional figures sold separately.)
Pros

Cons

Stimulates imaginative play and storytelling
Good for fine motor skills

Adults might find the sounds annoying
The beloved classic Fisher Price Little People Farm Toy you may remember as a child has had an update.
This adorable farm set now includes electronic features teaching opposites, counting, animal sounds, and colors through phrases and music at three levels.
While the electronic features are great for number recognition, speech development, and learning cause and effect, the real benefit of this toy is the power of pretend play.
Younger children will spend hours making up stories and moving the characters around in different scenarios, all while working on fine motor skills and critical thinking. It's also a great toy for teaching social skills and empathy as the farmer cares for the animals.
While adults might need to tune out the phrases and music after a while, toddlers will love playing with this educational toy.
View on Amazon | View on Walmart.com | View on Target.com
Best for Sensory Play: Play-Doh Starter Set
Sale
Play-Doh Starter Set
Play-Doh play lets kids take the lid off their imaginations and explore their creativity
Can packs and basic tool sets offer all kinds of open-ended play
Play sets come in many different themes and offer lots of creative role play
Great for play dates
Pros

Cons

Inexpensive
Hours of open-ended play
Helps with multiple skills

Requires close adult supervision
Requires replacement after colors get mixed or dry out
The Play-Doh Starter Set is the perfect introduction to Play-Doh for toddlers aged three and up. Play-Doh is an essential educational toy that helps with your child's learning in multiple ways while also being so much fun for you and your kids alike.
Play-Doh is brilliant for sensory stimulation because of the great colors, interesting texture, and even the signature smell.
Sharing the Play-Doh and the tools helps develop social skills. In addition, talking about the colors, textures, and your child's creations is excellent for language development.
Making tiny figures helps with fine motor skills while rolling and kneading works your toddler's gross motor skills.
The benefits of Play-Doh go on and on. The downside is that you will have to replace it regularly as the colors get muddled or it dries out. However, it's still one of the simplest and best educational toys for toddlers.
Play-Doh requires adult supervision and can present a choking hazard, so don't leave little ones unattended when playing with Play-Doh.
View on Amazon | View on Walmart.com | View on Target.com
Best Toddler Puzzles: TOI Leveled Puzzles
TOI Leveled Puzzles
👍 [LEVELED PUZZLES] The jigsaw puzzles are designed as seven steps for kids aged 2-8. The difficulty and educational awareness of our kids puzzles increase gradually with steps, including puzzle pieces. You can always find the right one for kids of their age.
👍 [VARIOUS THEMES] Our preschool puzzles are divided into classic education and cognitive stories, including animals, transportation, and dinosaurs. Vibrant colors and vivid characters make them more attractive to boys and girls.
👍 [SAFR CHOICE] Toi puzzles are made of white thick and sturdy cardboard. Laser cutting to make edges smooth and no-burrs. The lower the steps, the fewer and larger the pieces to prevent toddlers from swallowing. Certified by CPC, EN71, TUV, ITS & ASTM. No worries to play.
👍 [PLAY TO LEARN] Step one is suitable for toddlers 1-3 to develop their interest and build confidence. Our toddler puzzles aim to cultivate kids' grasp ability, imagination, concentration, logical thinking, aesthetics, and expression skills.
| | |
| --- | --- |
| Pros | Cons |
| Level 1 designed specifically for ages 1–3 so your toddler won't get frustrated | |
TOI Leveled Puzzles give even your very young child a chance to start working on critical thinking and problem-solving skills. These ingenious puzzles are designed for specific age groups, becoming progressively more challenging at age-appropriate times.
Level 1 is for toddlers aged one to three. This simple set introduces the concept of puzzles while stimulating language and fine motor function.
Your toddler will also have a sense of achievement and satisfaction because these puzzles are a cognitive activity that's pitched at their level. They'll be able to complete them rather than feeling frustrated with kids' puzzles that look fun but that might be too advanced.
Your toddler might outgrow level 1 quickly, but that's actually a sign of their growth and achievement.
View on Amazon | View on Homefurniturelife.com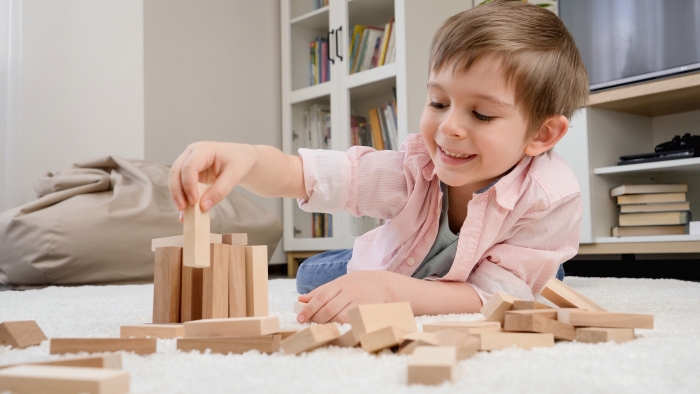 Learning Toys: Why Your Toddler Needs Them
Children learn through play. The best learning toys for toddlers are fun and entertaining, encouraging them to learn without even realizing it. Learning toys can also be used independently without too much adult help. Educational toys also:
Help your child practice different skills.
Stimulate their imagination.
Give them problems to solve.
Challenge them and encourage practice and perseverance.
What About Electronic Learning Toys?
Many great electronic toys on the market encourage literacy and numeracy, engage children in music and rhythm, and expose them to technology.
However, many of these toys are also noisy and repetitive, and children may lose interest in them quickly. Some children may find a lot of lights and sound overwhelming as well.
Remember that children don't need a lot of bells and whistles to learn from a toy. Simple toys, like wooden blocks, encourage your child to use their creativity and practice multiple skills. For example, an empty cardboard box is often just as entertaining to a toddler as an electronic toy that sings.
So, when choosing learning toys, it's good practice to balance your child's electronic toys with simpler, less high-tech ones too. Kids can benefit and learn from both.
How to Choose the Best Learning Toys for Your Toddler
When it comes to choosing the best learning toys for your toddler, consider the following:
What to Consider

Why You Should Think About It

Your child's age

Choose age appropriate toys that your child can use independently without too much involvement from you.
Toys appropriate to your child's age and skill level will challenge them without frustrating them.
Follow age recommendations on toys with small parts to keep your child safe from any choking hazard.

Your child's interests

Introduce your child to a wide variety of toys that do different things.
Find toys based on themes your child enjoys so that they will engage with them.

Maintenance

Are the pieces easy to store?
Is it easy to clean?
Do batteries have to be replaced often?
Toys that are easy to maintain will have a longer life span and will be engaged with more.

Longevity

Toys that can be used in different ways as your child grows and maintain their interest as they reach different milestones are worth investing in.
FAQs
Can a toddler become overstimulated with too many toys?
There are so many great educational toys on the market it can be tempting for a parent to bring them all home to give their child a head-start on learning.
It's important to remember, though, that the best learning happens when kids can focus their attention on something that grabs their interest. If a child is inundated with choices, they can easily become overwhelmed and then disengage.
Children with learning, sensory, and processing issues especially need the space and time to focus on learning one thing at time without too much sensory distraction.
So to help your kids get the most out of their educational toys, try the following:
Keep toys organized and neat in an accessible place where your child can see them and make their own choice.
Encourage your child to play with one toy at a time.
Let your child choose the toy they're interested in playing with and let them play without distracting them with other toys.
Offer new toys one at a time.
Encourage your child to put away toys when they're finished with them.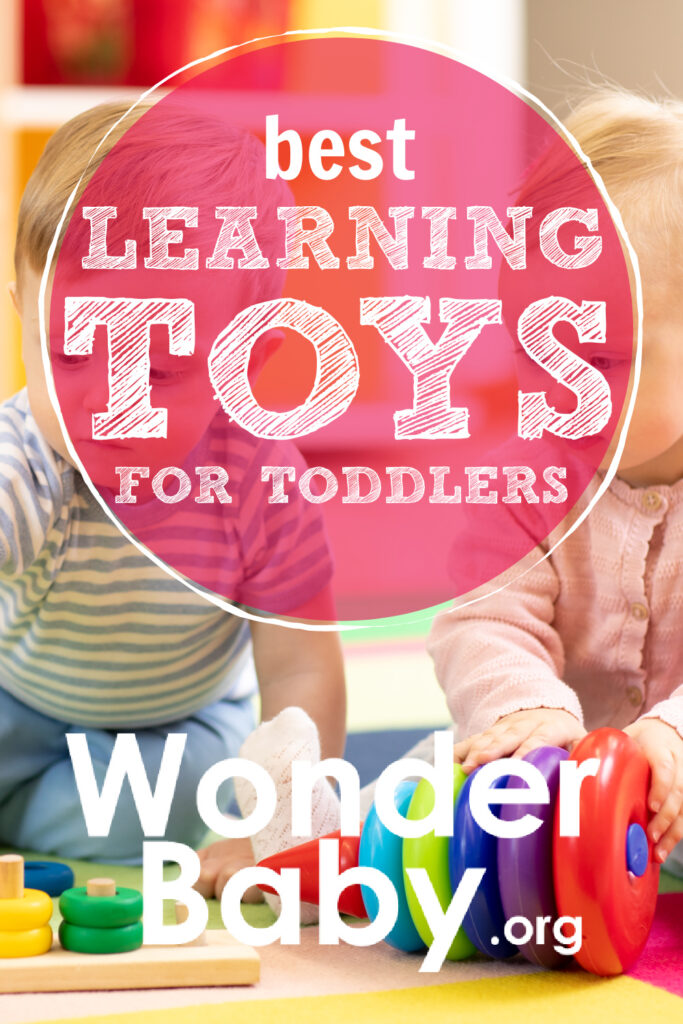 Related Posts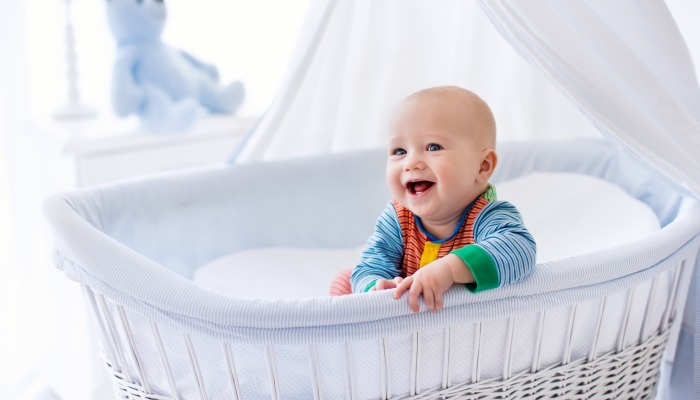 Product Reviews
Looking for a safe, healthy, non-toxic bassinet? They can be hard to find, but we've rounded up some of the best non-toxic options out there. Check out our guide!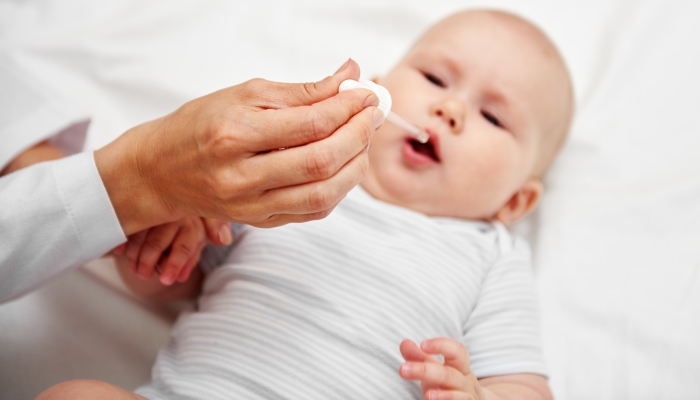 Feeding and Eating, Product Reviews
The best baby gas drops relieve excessive gas due to swallowed air, crying, feeding issues, or food intolerance. See which one tops our list.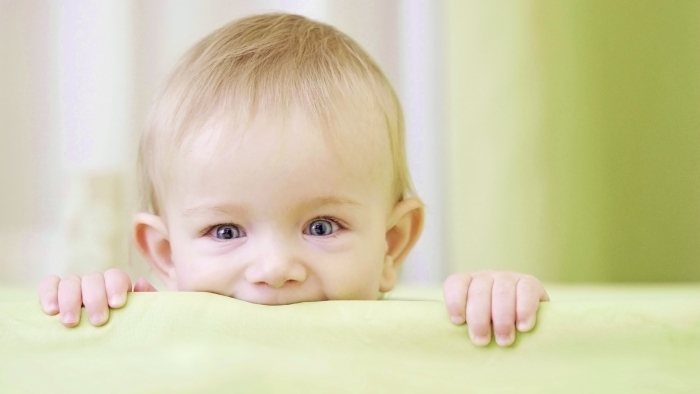 Product Reviews
For a compact, easy-to-use solution to several typical pack 'n play problems, look no further than these best pack 'n play covers.