Diaper Raffle Ultimate How-To Guide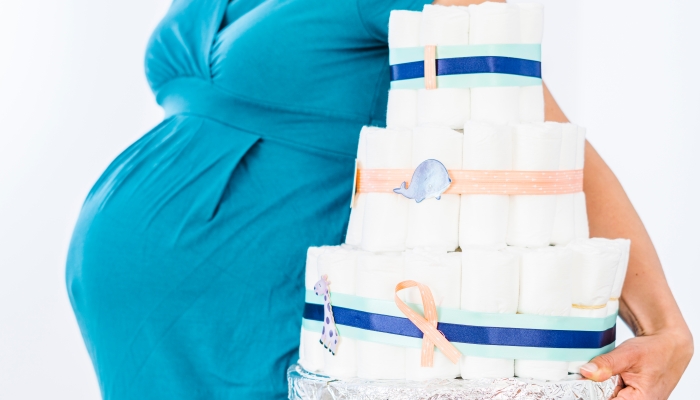 This post may contain affiliate links; please see our terms of use for details.
A diaper raffle, sometimes called a diaper shower, is a fun baby shower game where guests are invited to bring as many packs of diapers as they want in exchange for more chances to win a prize.
Make sure your invitation explicitly states the rules and expectations of the diaper raffle game–ask your guests to bring diapers in a variety of sizes instead of a traditional registry gift.
You can buy a pre-printed roll of diaper raffle tickets and set up a diaper raffle table at the entrance of your party, making it easy and efficient for guests to drop off their packs of diapers.
Write each guest's name on their raffle tickets and throw them into a large bowl for mixing and choosing the winner.
Pick a winner (or several) by choosing a raffle ticket out of the bowl and distribute your awesome prizes!
New parents don't want to find themselves driving to the store in the middle of the night for a diaper run. So, save yourself the hassle and throw a diaper raffle at your baby shower party!
Including a diaper raffle game at your baby shower is a smart way to stockpile a hefty supply of diapers and wipes. Learn how to host a diaper raffle and stock up on essentials at your baby shower!
Why host a diaper raffle? It's a win-win scenario–your guests are happy knowing they're getting you the things you need. Plus, with the added incentive of entering to win a prize, they'll be encouraged to be extra generous!
Secondly, it adds a fun game element to play during the party.
Diaper Raffle: What Is It?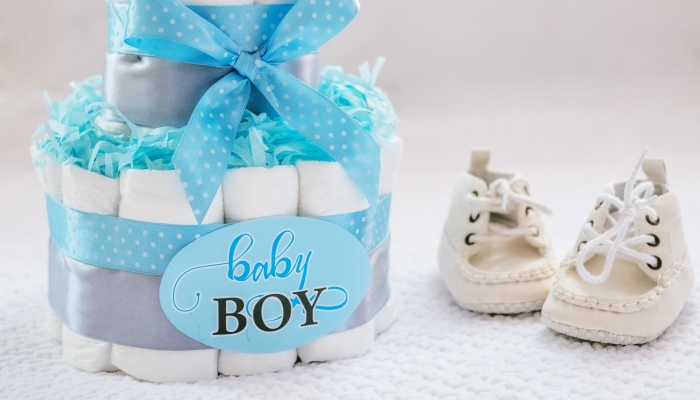 A baby shower diaper raffle is an entertaining party game designed to spoil expectant parents with a huge supply of diapers.
Instead of traditional baby shower gifts, guests are asked to bring a pack of diapers in exchange for a raffle ticket. Each diaper raffle ticket equals a chance to win the prize.
The party hosts can purchase a roll of raffle tickets and a special prize to award to the winner. It's important that your baby shower invitations give your guests the information they need to play.
What is the difference between a diaper raffle and a diaper fund?
A diaper raffle is when you explicitly ask guests to bring a pack of diapers to be entered to win a prize.
A diaper fund is where guests can purchase raffle tickets with cash, thus contributing to funding whatever baby supplies the parents choose. Similarly, you would then draw a raffle ticket to award a prize. The choice is up to you.
What Is the Purpose of a Diaper Raffle?
The purpose is to stock up on diapers in many sizes to last your baby a long time! Your guests get a chance to win something, and it makes an entertaining baby shower party game.
How Does a Diaper Raffle Work?
The person hosting the party will put the rules of the baby diaper raffle on their baby shower invites.
On the day of the party, the host sets up a diaper raffle table for guests to drop off their diapers.
Give guests one diaper raffle ticket per pack of diapers; this is an important part of the game! You want your guests to feel tempted to increase their chances of winning with more diapers.
What to Consider When Hosting a Diaper Raffle
You need to know a few key things to have a successful diaper raffle.
The invitation: baby shower invitations often have poems and cute rhymes–and that's great! However, ensure your guests know you're hosting a diaper raffle and what they're expected to bring.
TIP: Ask for a variety of diaper sizes. Often, people buy newborn-sized diapers for a baby shower, and parents end up with too many small diapers and not enough in larger sizes.
How much should you spend on a diaper raffle prize?
This is a personal choice. Consider your guests and a prize that would appeal to everyone. A good rule of thumb is a gift equivalent to the price of a pack of diapers (around $20 – $40).
If you're a host who loves baby shower games, try adding a 2nd and 3rd prize, too!
You needn't go overboard with costly or extravagant prizes. Silly, humorous gifts are always entertaining and usually relatively inexpensive as well.
Ultimate Guide on How to Set Up a Fun and Exciting Diaper Raffle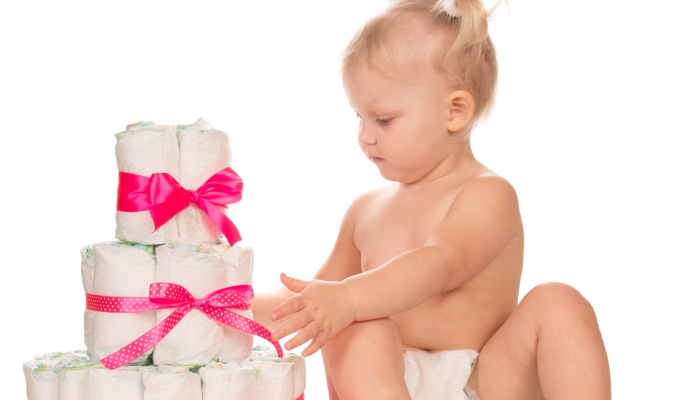 Your step-by-step guide to hosting a diaper raffle:
1. Send the baby shower invitations
Make sure your invitation states that you're having a diaper raffle. Ask guests to bring diapers and whatever specifics you want to include about the brand, type, or size. You can even find baby shower invitation kits with pre-printed inserts explaining how the diaper raffle will work.
Explain that the more diapers they bring, the greater their chances of winning. You could even include a diaper raffle ticket in the invitation to get things rolling!
TIP: Want to get your guests excited? Give a hint about the prize.
2. Set up your diaper raffle table
It will make everything more manageable if you set up a table next to the entrance of your baby shower venue for guests to leave their diapers and print their names on the diaper raffle tickets when they arrive.
I recommend a framed diaper raffle sign so your guests will know exactly what to do without you having to oversee everything. You'll also need a bowl for mixing the diaper raffle tickets.
You can easily purchase a perforated, pre-printed roll of diaper raffle tickets (available on amazon or often at the party supply or dollar store). You can also make tickets.
When your guests arrive, give them a ticket for every pack of diapers and instruct them to write their name on the ticket and put it into the bowl.
Tell guests when you plan on announcing the winners, so they don't miss the fun part!
3. Selecting a diaper raffle winner
Choose a time during your baby shower when guests can gather and focus on the game. For some, this could be the end of the party while guests are sitting down to eat or when the host makes a toast or other announcement.
Mix the diaper raffle tickets and select your winners!
4. Distributing prizes
Once you've decided how many diaper raffles you want to hold, ensure your guests understand the first, second, and third prizes and when you're distributing them.
Need help coming up with prize ideas? Here are some popular options:
Gift baskets: These are usually universally pleasing, but consider your audience, especially if you have a coed baby shower or with kids.
Gift certificate: A gift card gives your guest the freedom to buy exactly what they want!
Service: I don't know anyone that wouldn't love to win a complimentary spa treatment or other pampering services. Examples include a massage, facial, manicure/pedicure, housecleaning or personal organization service, oil change, or car wash–there are endless options.
Movie tickets: Tickets to an event like a baseball game or movie are good options because your guests can use them at their convenience.
Quirky gifts: It can be an unusual tool or gadget, such as a cute phone charger, bottle opener, or ambiance lamp. Or it could be a gag gift like a mug with a hilarious message or a funny board game.
FAQs
Is it really necessary to have a diaper raffle?
Including a diaper raffle at your baby shower is entirely your choice. However, guests often prefer a raffle, and here's why:
It's easier! Guests won't have to guess what you want, shop at a specialty store, or decipher a complicated gift registry. This is especially helpful if some guests aren't familiar with baby supplies.
Guests have a chance to leave with a cool prize, and this usually doesn't happen at baby showers.
You can buy diapers nearly anywhere, making your guests' shopping obligation straightforward. They can even order them to be delivered to your home from amazon or another supplier.
For many parents and guests, a diaper raffle makes baby shower gifts simple and adds to the baby shower games your guests can enjoy.
How do you make sure guests know to bring diapers?
Make it clear on the invitation. Let your guests know what will be most useful to you and your growing family by stating it outright.
Also, it's no big deal if your guests don't get the memo and bring something else. Ultimately, it's up to you how you want to structure the game and distribute your diaper raffle ticket and prizes.
How do you ensure the new parents don't receive too many of one size of diapers?
This is important–I recommend the invitation's diaper raffle wording include something like "please purchase diapers in a variety of sizes."
How do you make sure parents get their preferred brand of diapers?
If you have brand preferences or any other specification, put it in the instructions in your baby shower invitations.
How many diaper raffles and prizes should there be?
Some like to have one big diaper raffle prize, while others like to have a few smaller prizes.
If you don't want the game to take too long or your baby shower to be all about raffles, then keep it short and sweet! Between one to three giveaways are ideal.
What should the diaper raffle prizes be?
It's up to you what your diaper raffle prize should be! See the suggestions above or get a gift card.
Keeping it simple, easy, and within your budget is the best part of including a diaper raffle in your baby shower!
Not only do you get to stock up on practical items you will need, saving you money and time, but you also have a fun and entertaining baby shower game!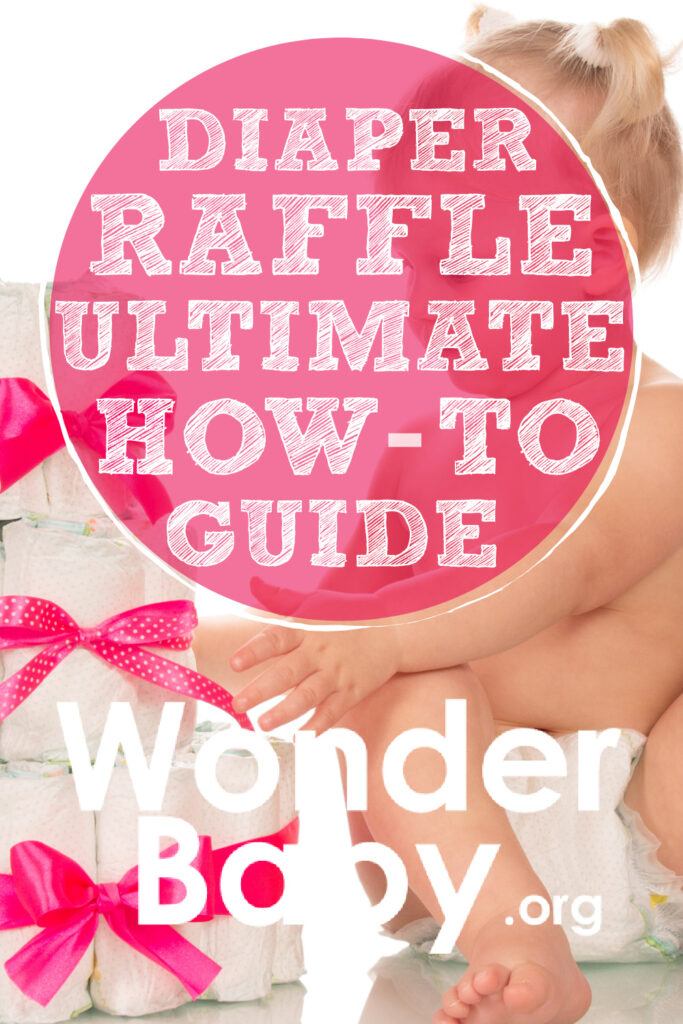 Related Posts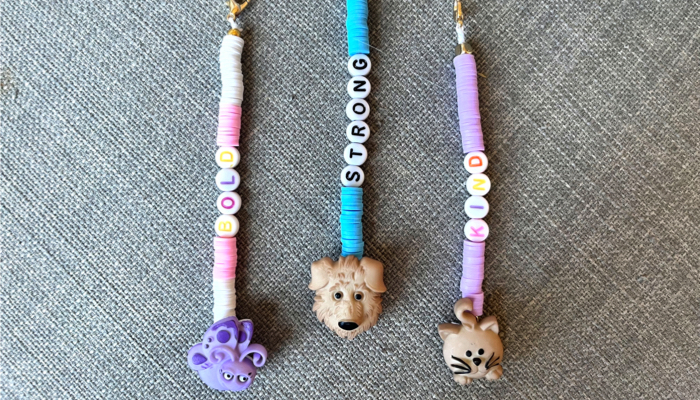 Parenting, Play, Tactile Art
These affirmation backpack buddy keychains are adorable and easy to make. Give your child a little encouragement with this simple craft as they head to school.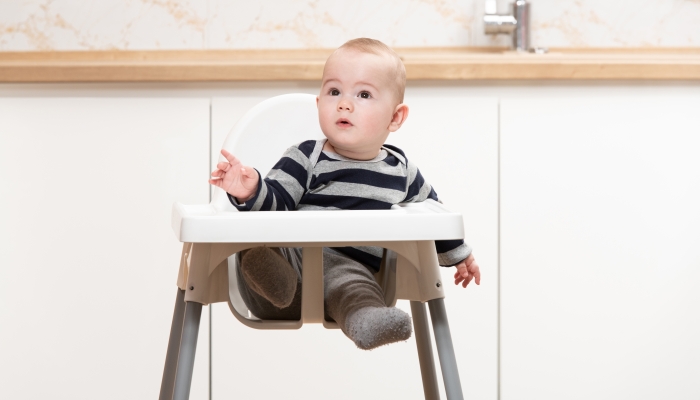 Parenting
Many children are ready to stop using a high chair between 2–3 years old and can begin transitioning to a normal chair or booster seat at that time.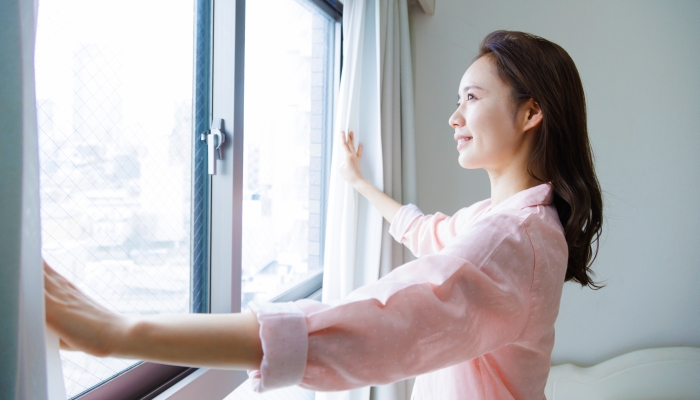 Parenting
Finding purpose as a stay-at-home mom allows you to take time for yourself, set personal goals, build a supportive network, and foster your hobbies and interests.