Early Intervention for Kids with Developmental Delays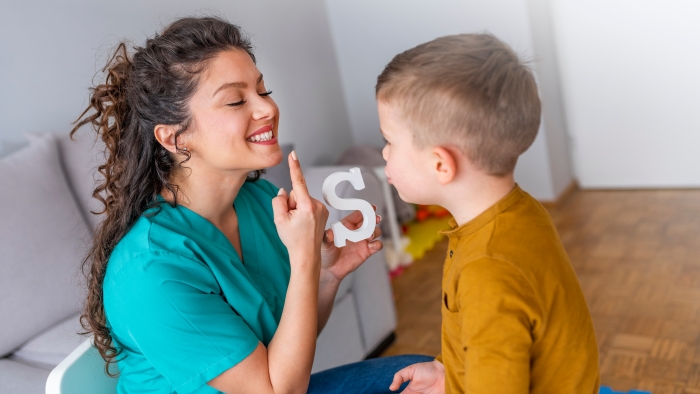 Early intervention can significantly impact a child's development in early childhood, especially if there's a premature birth or birth trauma.
Early intervention services for developmental delays or disabilities include physical, occupational, and speech therapy.
Early intervention is not a one-size-fits-all approach and is tailored to the child's specific needs.
Children with developmental disabilities, including autism spectrum disorders, can significantly benefit from early intervention.
It's exciting when babies learn new skills, but what if they aren't hitting their developmental milestones? As parents, we want to support children's development and be their number one advocate when things don't seem right.
The reality is a lot of time can be lost when the brain is developing, and early intervention can dramatically impact the early years of your child's life and aid in a developmental delay or disability.
Early intervention for a developmental delay can help children make significant progress with their cognitive development, language skills, and social skills.
Developmental disabilities don't define our child's needs but give us a mission to fight for. Let's take care of our babies together.
Overview of Early Intervention for Developmental Delays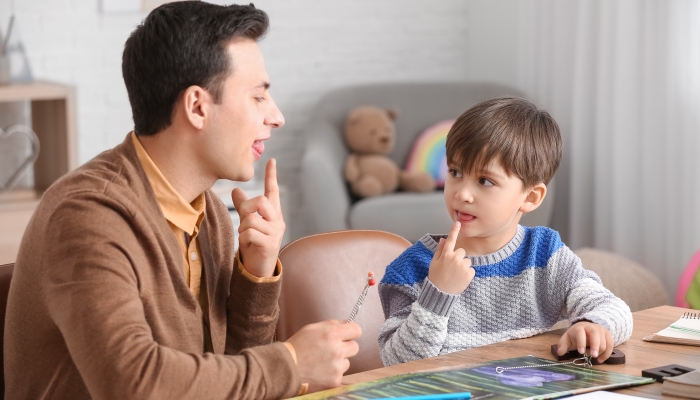 According to the Centers for Disease Control and Prevention11. Centers for Disease Control and Prevention. CDC's Work on Developmental Disabilities. Centers for Disease Control and Prevention. 2022. https://www.cdc.gov/ncbddd/developmentaldisabilities/about.html (CDC), approximately 1 in 6 children ages 3 to 17 have one or more developmental delays. That number can be overwhelming, but it shows the children who receive early intervention services aren't alone.
The CDC also reports that early intervention services can change a child's developmental path and help families meet their child's needs better. This is where early intervention comes into play, especially in early childhood.
Early intervention is important for a child with developmental delays because it can help develop the necessary skills for growth. In addition, you can generally receive an individualized intervention plan for your child, ensuring it meets their specific needs.
Remember, not all kids are the same, and not all plans are the same. It's easy to get caught up with statistics, but our children aren't a number, and our goal is to aid them and not add to a percentage.
It's easy to feel guilty as a parent if your child has a developmental delay, but you have to remember that most kids are born the way they are. Almost like the way the world intended them to be. I like to think of it that way.
In addition, remember a child's family is their number one support system, particularly in early childhood, and they can make all the difference in helping with the child's needs. Children learn quickly, and you'll be surprised at how much progress they will make soon.
While many early intervention services are available to toddlers, the US The Department of Education22. Corr, G.. Early Intervention Program for Infants and Toddlers with Disabilities. US Department of Education (ED). 2022. https://www2.ed.gov/programs/osepeip/index.html states children with developmental delays or disabilities who pass their third birthday continue to qualify for intervention services.
If your child is over three, don't give up on the services you deserve, whether physical therapy, speech therapy, or your specific tailored needs.
Finally, while environmental factors can affect child development, it's usually in extreme situations like exposure to alcohol, drugs, or opioids before birth.
Early Intervention Services for Kids With Developmental Challenges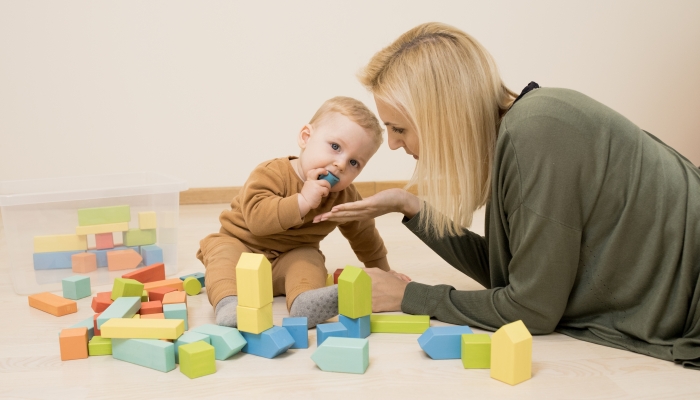 The good news is there are services to help children with developmental challenges that can significantly impact your child's development. Finding the appropriate therapy or services and having a developmental screening is important to help with basic skills, self-help, and early learning.
Most early intervention services will create an Individualized Family Service Plan (IFSP), which focuses on your child's and family's needs. While some services are provided in your natural environment, like your home or community setting, others require in-office visits.
Finding what services work best for your child and family is always best. For example, young children may get overwhelmed with an office setting and feel more comfortable at home.
The following services are generally available to children with developmental disabilities or delays:
Speech therapy
Language therapy
Developmental screening and assessment
Education and training
Medical and nursing services
Occupational therapy
Physical therapy
Hearing services
Assistive technology
Nutrition services
You can schedule an OT evaluation or PT evaluation to help determine your child's specific needs and services requirements.
My son did occupational therapy and I was surprised at the impact it had on his physical skills. While every child learns differently, I can attest to the benefit of one-on-one services to help with developmental delays. My son improved his gross motor skills and had a boost in confidence when the services ended.
How Important Is Early Intervention for Kids with Developmental Delays?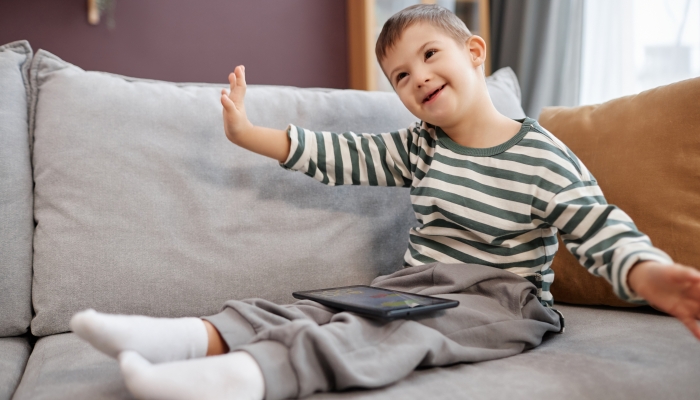 Early intervention helps support a child's overall development and future success, including addressing their social and emotional needs. Sometimes, hearing your child has a developmental delay is tough, but the resources available can help make a substantial difference.
One of the most important things to remember is that you and your child aren't alone and can receive help.
The benefits of early invention include the following:
Reduces the Need for Specialized Instructional Support
Early intervention can reduce the need for specialized instructional support as your child gets older. Taking advantage of early childhood intervention services can drastically impact your child's growth.
Children who need specialized instructional support are more likely to miss out on regular class activities and events. While it's necessary in some circumstances, it's always best to avoid interfering with their regular school schedule.
Early Intervention Services are Free or Low-Cost
In most areas, you can receive free early intervention services, making it affordable for everyone. In addition, you can look for a local program that specializes in your child's unique needs.
If your local intervention services aren't free, don't hesitate to ask for a discount. I've found many offices are more than willing to work with families so they receive the services they deserve.
Increased Independence
If your child receives early intervention services, they are better equipped to become independent in their daily activities, including problem-solving, communication, and self-care.
When your child meets these milestones, you'll be amazed at how far they can go. Michigan State University33. Shrier, C.. Developing independence in children. MSU Extension. 2015. https://www.canr.msu.edu/news/developing_independence_in_children lists the following benefits of independence in children:
Helps teach problem-solving skills
Supports a child's growing sense of self
Teaches self-help skills
Imposes natural consequences
Better Social and Emotional Development
Children who receive help with early intervention have an advantage in developing essential skills to handle social and emotional challenges.
Developing communication, social interaction, and emotional regulation in children can help improve relationships with their adults and peers. As parents, we want our children to get along with other kids, and encouraging early intervention services helps them get one step closer.
Early Diagnosis of Underlying Conditions and Developmental Delays
Early intervention services can help identify underlying medical or developmental conditions, including autism spectrum disorder or cerebral palsy.
When you identify underlying conditions early, you allow for timely medical treatment or management. It's never too early to learn about a condition affecting your child's quality of life.
Remember, a child's ability to strive in life shouldn't be measured by their diagnosis.
How to Tell if a Child Needs Early Intervention for Developmental Delays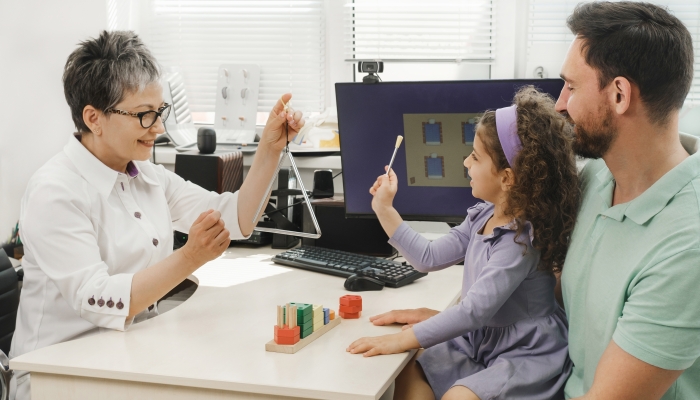 Every child is different, so the signs for early intervention will vary from child to child. However, there are common signs to look for in children experiencing developmental delays, which can help you get the services you need.
While it's important to know typical milestones, not every parent has a know-all handbook nearby. As a note, you shouldn't miss important developmental check-ups at the pediatrician that could help provide insight into potential developmental delays.
Signs your child may need early intervention for a developmental delay or disability:
Lack of fine motor skills
Behind on gross motor milestones
Lack of eye contact
Atypical muscle tone
Clumsiness or weakness
Sensory impairments and sensitivities
Unusual repetitive behavior
Regression in language, social, or motor skills
While children learn and grow at different paces, it's essential to understand when a child should hit developmental milestones to help prepare for an early childhood intervention.
In addition, some children have a developmental delay that only affects one development area. However, others have a global developmental delay, significantly delaying two or more developmental areas.
According to the Cleveland Clinic44. Cleveland Clinic Medical Professional. Developmental Delay in Children. Cleveland Clinic. 2023. https://my.clevelandclinic.org/health/diseases/14814-developmental-delay-in-children, a global developmental delay differs from autism spectrum disorder because children with a global developmental delay eventually catch up.
However, early intervention is important for your child to catch up with peers.
How to Be Actively Involved in Your Kid's Early Intervention Journey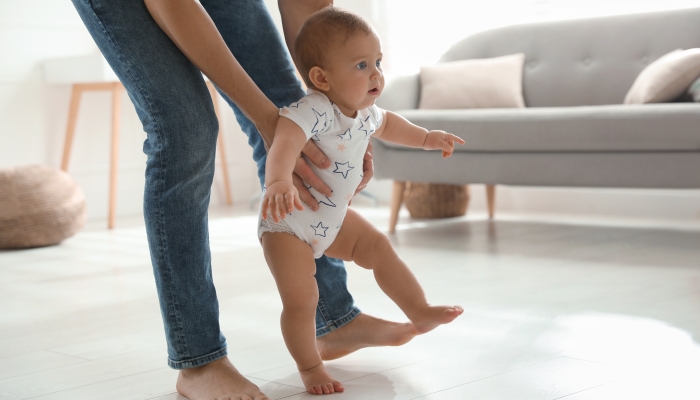 The first step you can take to help with your kid's early intervention journey is to discuss the issue with your pediatrician. They likely have specialists they recommend and can point you in the right direction.
Remember, a developmental disability doesn't define who your child is but allows you to show family support in their endeavor to their fullest developmental potential.
Here are a few tips for supporting your child's progress and reinforcing the therapies and interventions provided in their early intervention program:
Encourage new skills and physical development at home.
Have all family members be a part of the early childhood intervention plan.
Educate yourself on your child's condition or developmental delay.
Stay consistent, and don't skip therapy sessions.
Stay positive and celebrate small victories.
Advocate for your child if you don't think the services are making the critical steps to success.
Stay informed about the latest developments and research in early intervention.
Never hesitate to ask questions of your provider, especially if specific developmental areas haven't shown progress.
Work with your intervention team and set clear goals for your child.
Don't forget to take care of yourself and engage in self-help when needed.
While children grow at different paces, the influence of their parents remains consistent. Staying strong while your child is struggling can be challenging, but showing them your support can go a long way.
I know that's a lot of tips to consider when supporting your child with developmental delays, but remember—it's progress even if you only follow one or two tips. You've got this.
FAQs
Are early intervention services for developmental delays covered by health insurance?
Every health insurance is different, so it's important to check your child's coverage before booking early intervention services. The dream would be that all insurance covers intervention services, but that's not always true.
However, occasionally, insurance may cover part of the fees, which can still make a significant difference.
What happens if my child does not seem to be making progress or if their progress is slower than expected in early intervention?
It's always important to remember that kids go at their own pace, and their progress may be slower than another child. However, if you're unhappy with the services your child is receiving, you should seek a second opinion. Remember, not every therapist or professional is the right fit for every child.
Will my child "catch up" to their peers with early intervention, or will they always have developmental delays?
There's no way to predict whether your child will "catch up" with other children, but they will be better off if they haven't received early intervention services. Generally, a child who receives early intervention for a developmental delay eventually is on par with their classmates.
However, autism spectrum disorders or diagnosed physical conditions won't go away, so you'll have to adjust as your child ages. But by addressing the developmental needs of young children, you are helping set them up for success, regardless of their diagnosis.
How can I balance the demands of early intervention with other aspects of my child's life (e.g., school and extracurricular activities)?
You should never schedule too many activities for your child, and you'll have to prioritize what's most important. In addition, most children don't require special education services forever, so you can focus on that now and then add extracurricular activities as time permits.
References
Related Posts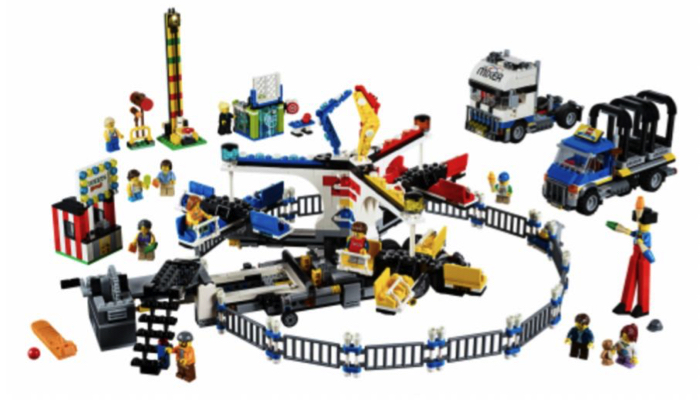 Toys, Visual Impairment
Bricks for the Blind provides text, audio, and braille instructions for LEGO sets that allows blind people to build LEGO sets independently.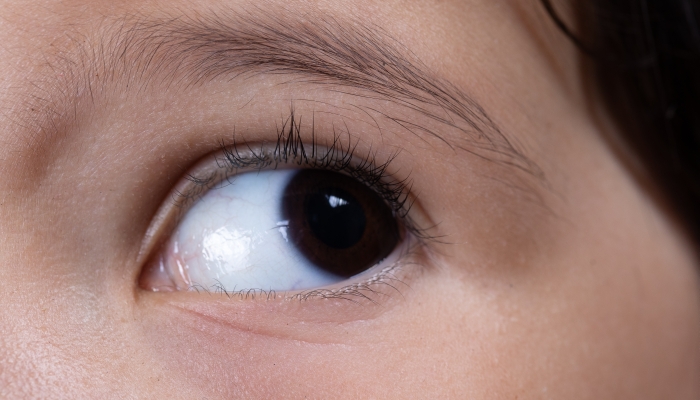 Eye Conditions and Syndromes, Visual Impairment
Aniridia is a condition where part of all of the iris of the eyes is missing. It can lead to blurry vision, light sensitivity, or even blindness.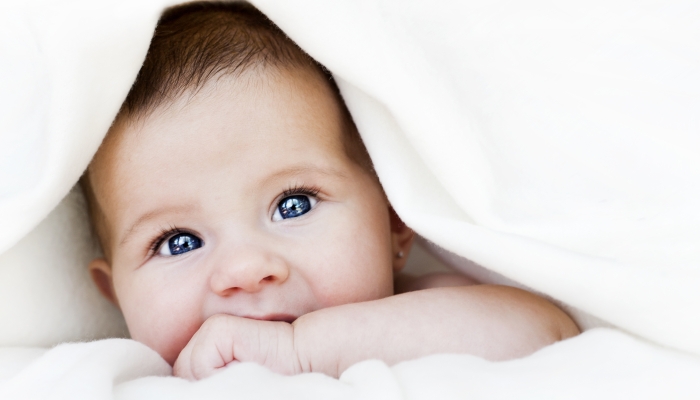 Eye Conditions and Syndromes, Visual Impairment
Microphthalmia is a condition where the eye does not fully develop. There's no cure, but early intervention can improve function for children with poor vision.