Healthy Peanut Butter Sprinkle Cookie Bites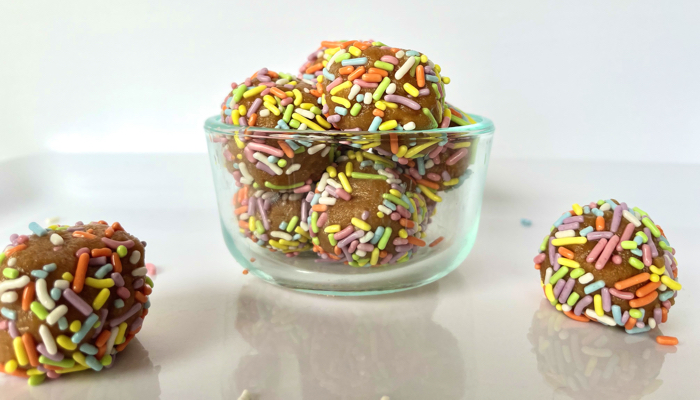 This post may contain affiliate links; please see our terms of use for details.
What child doesn't love cookies? My kids certainly appreciate cookies of all kinds. Making cookies is one of their favorite things to do in the kitchen.
We often make cookies for special treats around holidays or on random weekends. On normal days, I like to keep their diets healthy and limit sugar. So I wanted to create a healthy recipe that combined our love for cookies with protein-filled, healthy foods.
This is when I rummaged through the pantry, looking for ingredients that fit the goal. After a few trials, my kids and I found the perfect recipe for healthy peanut butter cookie bites. We then decided to add sprinkles to make these vegan snacks for kids more fun.
I know your kids will love these healthy cookie bites just as much as mine do. They're the perfect size for snacking but can also be added to your toddler meal ideas as protein for picky eaters.
So grab your kids and head to the kitchen to whip up these Healthy Peanut Butter Sprinkle Cookie Bites using only 4 ingredients!
Healthy Peanut Butter Sprinkle Cookie Bites: What Tools You'll Need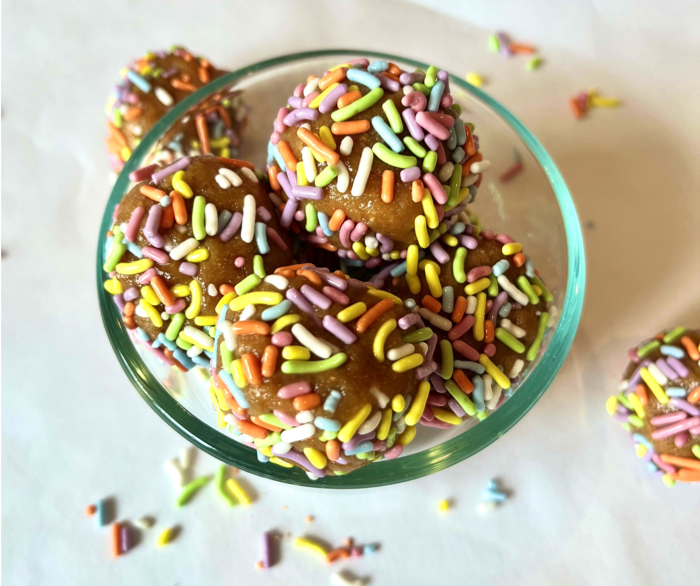 There are not a lot of special tools needed for this recipe. You probably already have what you need!
Mixing Bowl
A small mixing bowl will work just fine. This isn't a large recipe and the ingredients only need mixing by hand.
Cookie Sheet
When you've finished rolling the cookie bites into balls, you'll want a surface for rolling them in sprinkles. A cookie sheet covered with parchment paper works perfectly for this. This will also allow you to quickly transfer the cookie bites into the freezer once you're finished.
What ingredients do you need?
Most cookies are full of sugar. Parents will be thrilled to know that these delicious treats have minimal added sugar.
Almond Flour: Almond flour adds extra protein and nutrition to the recipe. It also absorbs the liquid from the maple syrup so you can form balls from the dough. You can opt for another flour if you're avoiding almonds for allergies or preferences.
Peanut Butter: We love peanut butter in our house. I buy organic, natural peanut butter with no sugar added to make sure we aren't consuming extra sugar where it isn't needed.
Maple Syrup: Maple syrup is a fantastic natural sweetener for recipes. It also brings a rich flavor, almost like vanilla extract.
Sprinkles: We buy Whole Foods Rainbow Sprinkles which are made without artificial colors. While the sprinkles do add a small amount of sugar, it still isn't enough to count these yummy bites as unhealthy.
How to Make Healthy Peanut Butter Sprinkle Cookie Bites
If you don't have much time to spend in the kitchen, you'll love this recipe. With five kids in our home, I'm always looking for fast recipes. You can make these in around 5 minutes by following these steps:
Step 1: Mix
This really is a "dump and stir" kind of recipe. If your peanut butter is nice and creamy, you should be able to pour it into the bowl along with the maple syrup, followed by the almond flour.
If, however, your peanut butter is firm, try heating it with maple syrup before adding it to the almond flour. To do this, add the maple syrup and peanut butter to a small saucepan. Heat on medium heat while stirring continuously until combined.
Step 2: Form Balls
Once all ingredients are combined, you can begin forming the balls. These really can be made into any shape, or flattened, but I love the look of the round bites. I use around a tablespoon of dough for each cookie bite.
If you find that the mixture is too dry, add just a teaspoon of water to bring enough moisture to the mix. If it's too wet, add a teaspoon of almond flour until it's just dry enough to form into balls.
Pause to Play: Getting your child involved in this stage of the recipe is an excellent way to work on hand-eye coordination skills. Turn this into a hand-eye coordination game by playing "restaurant" and ordering round foods like meatballs or oranges. After you place an order with your child, such as, "Two meatballs, please," have them scoop the dough and form balls to complete your order.
Step 3: Roll
This step is the perfect time to involve your child in the process if you haven't already. Sprinkle a generous amount of sprinkles on the parchment paper on the cookie sheet. Take the cookie balls and gently roll them in the sprinkles, until they're covered on all sides.
Step 4: Freeze
You can eat the cookie bites right now if you can't wait. However, freezing these healthy protein balls will allow them to firm up completely. These taste like delicious, cold cookie dough when they're frozen.
What can I use instead of almond flour?
Almond flour is the ingredient used to absorb the liquid and form a dough. With that in mind, you can use a variety of other flours. Oat flour or coconut flour would make great substitutes.
Even without almond flour, these still make excellent protein snacks for kids because of the peanut butter. So don't be afraid to experiment with whatever flour you have on hand.
What can I use instead of peanut butter?
Peanut allergies are common and can be serious in children. For this reason, many parents may want to avoid peanut butter recipes.
If you'd like to use something other than peanut butter, you can try one of the following alternatives:
Sunflower Seed Butter
Cashew Butter
Almond Butter
What ingredients can I add to the cookie bites for variation?
These cookie bites can be customized easily with other flavors. If your child loves chocolate, add a few tablespoons of cocoa powder to the mix. Or add a handful of chocolate chips instead of sprinkles.
If you're a fan of lemon-flavored desserts, some lemon zest and vanilla extract would be delicious. These could also be rolled in coconut shreds instead of sprinkles. Experiment alongside your child and find out what your favorite combination is.
Are the ingredients beneficial for my child's development?
Yes! You'll find a wide variety of benefits from the ingredients used in this recipe.
Almond flour is packed with protein and nutrients like vitamin E, which help support your child's development. I've found that almond flour snacks keep my kids full until the next meal. This prevents them from snacking on unhealthy foods.
Peanut butter contains healthy fats and vitamin E and is an excellent source of protein. Just be sure to purchase peanut butter without sugar to get the full benefits of this food.
Maple syrup is healthy so long as it's in moderation. With nutrients like manganese and riboflavin, it's worth adding to your child's diet as a tasty treat.
What can I do with my child while we wait for them to freeze?
While these cookie bites take time to chill in the freezer, spend some time bonding with your child. Here are my favorite activities to do after making these healthy cookie bites:
Healthy Peanut Butter Sprinkle Cookie Bites
Prep Time: 5 minutes
Freeze Time: 2 hours
Servings: 12 cookie balls 
Ingredients:
⅔ cup almond flour
⅓ cup peanut butter
3 TB maple syrup
Sprinkles
Special Equipment:
Mixing bowl
Cookie Sheet
Parchment Paper
Instructions:
Mix together maple syrup and peanut butter in a mixing bowl. (If your peanut butter is firm, you'll want to warm it in a saucepan on medium heat along with the maple syrup. This will allow them to combine before adding the almond flour.)  
Add the almond flour to the mixing bowl and stir until combined. 
Once all ingredients are combined, begin forming balls out of the dough. (Helpful hint: Use a tablespoon to get even scoops.)
Line a cookie sheet with parchment paper. 
Pour a generous amount of sprinkles on the paper and begin to roll each ball in the sprinkles. 
When finished, transfer the cookie sheet with the cookie bites to the freezer to chill. Leave for 2 hours or until firm. 
To store, transfer cookie bites to an airtight storage container and store them in the freezer or refrigerator.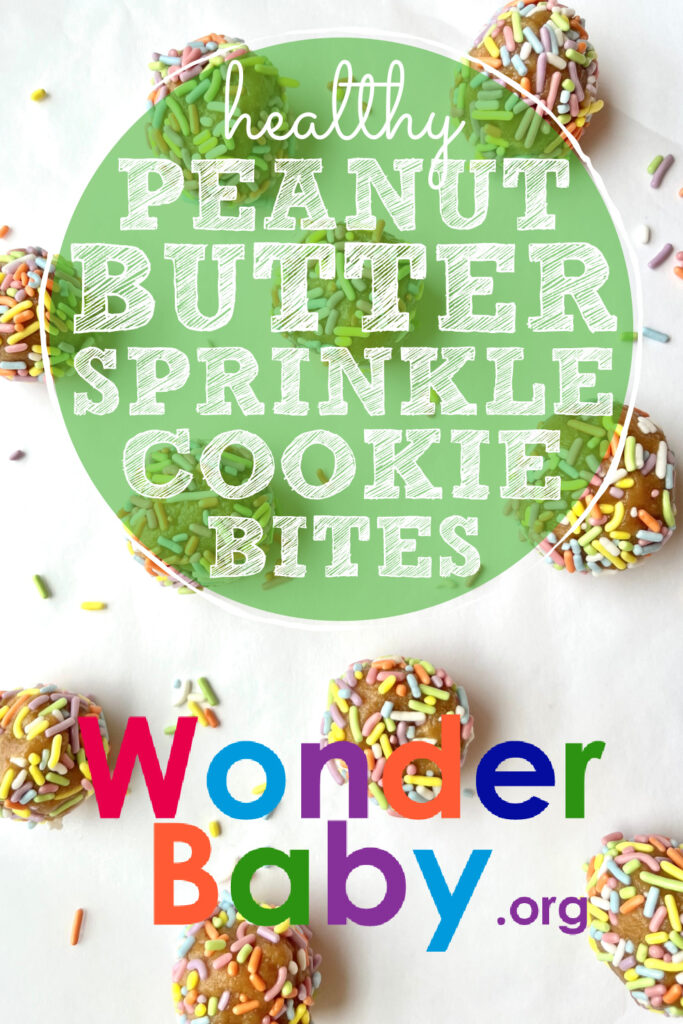 Related Posts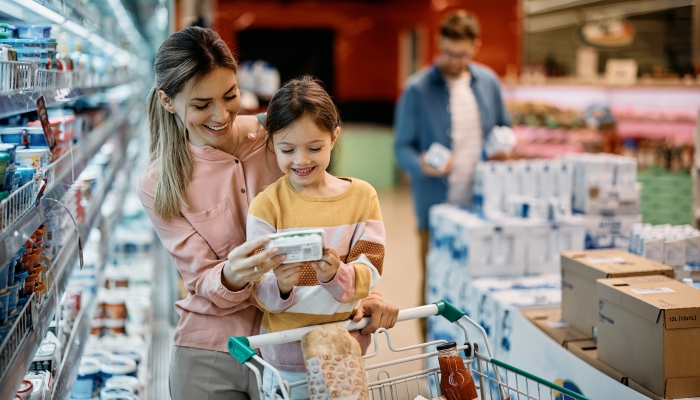 Feeding and Eating
Time and practice are necessary to accurately interpret the presence of major food allergens on a product or food label.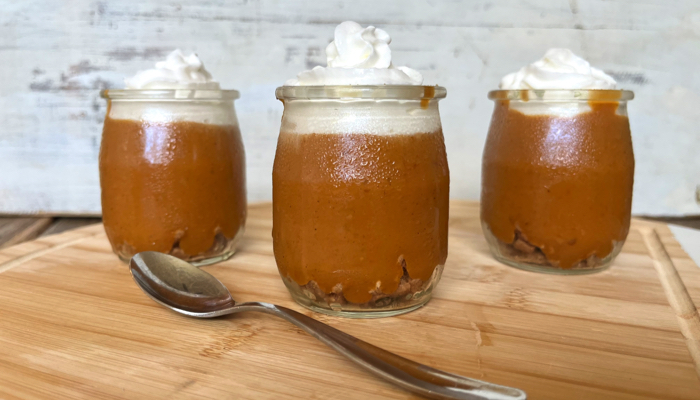 Feeding and Eating
These No-Bake Pumpkin Pie Cups make a great after-school snack or after-dinner treat! They're easy to make ahead of time and have ready to grab in the fridge.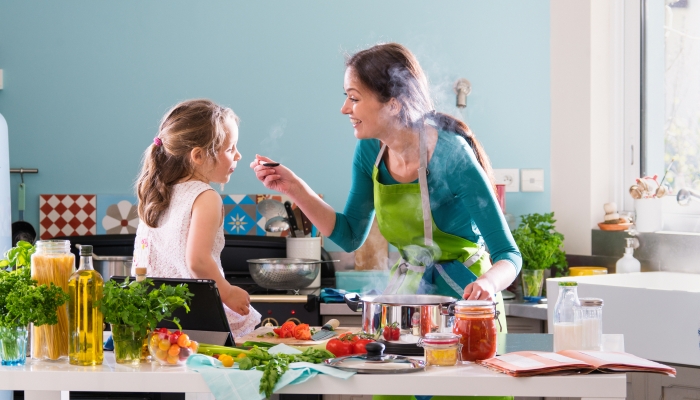 Feeding and Eating
Label reading and thoughtful food preparation are important when cooking for a child with severe food allergies.