Responsive Parenting: Building Strong Bonds with Your Child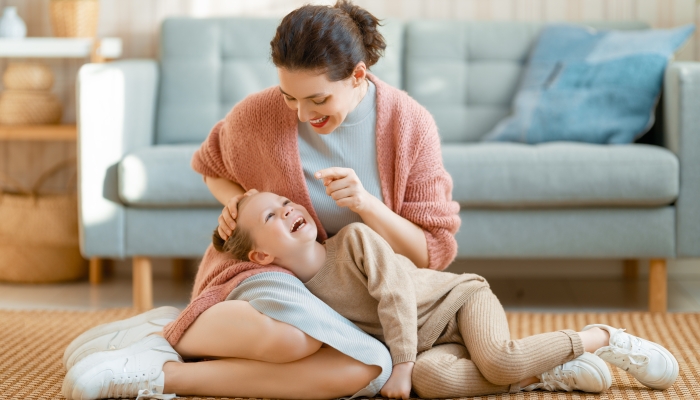 This post may contain affiliate links; please see our terms of use for details.
Responsive parenting is responding calmly to your children's emotional and physical needs.
It is an authoritative parenting style that produces positive childhood outcomes.
It involves responding with empathy while setting high expectations.
It was the end of a long day at the pool. I asked my preschooler to take a bath before dinner, and she hit me. Sound familiar?
Quickly, I responded. I gently grabbed her hand and said, "You've had a fun day and you're tired. You're not ready for a bath but I won't let you hit me. Should we skip to the bath together or run?"
And suddenly she was laughing and racing me to the bathroom. She was able to take a bath and have a calm rest of the night.
At that moment, I chose responsive parenting. Responsive parenting is the ability to be sensitive to your children's emotions while also setting consistent limits. It's a parenting style that produces positive childhood outcomes, and you can parent responsively too.
What Is Responsive Parenting?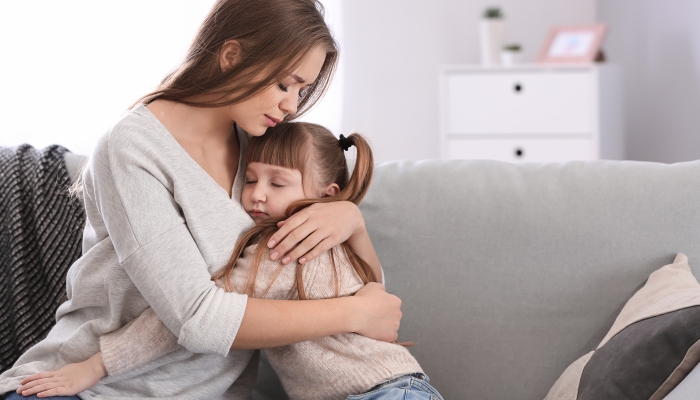 Responsive parenting is being aware of a child's emotional and physical needs and responding consistently and appropriately to those needs. When parents have a high sensitivity to children's needs and are emotionally attuned to them, they are responsive parents.
Gentle parenting, respectful parenting, and attachment parenting follow the principles of responsive parenting. These parenting styles involve a parent's ability to consistently accept a child's needs, feelings, and interests by responding in a warm, nurturing way.
Responsive parenting impacts a child's social-emotional, cognitive, and behavioral development. Several research studies, including a 2006 study by Landry, Smith, and Swank11. Landry, S. H., Smith, K. E., & Swank, P. R.. Responsive parenting: Establishing early foundations for social, communication, and independent problem-solving skills. Developmental Psychology. 2006;42(4), 627–642. https://doi.org/10.1037/0012-1649.42.4.627, highlight the strengths of utilizing responsive parenting in early childhood to support cognitive development, independence, and self-regulation in children.
How Can You Establish Stronger Bonds With Your Child Through Responsive Parenting?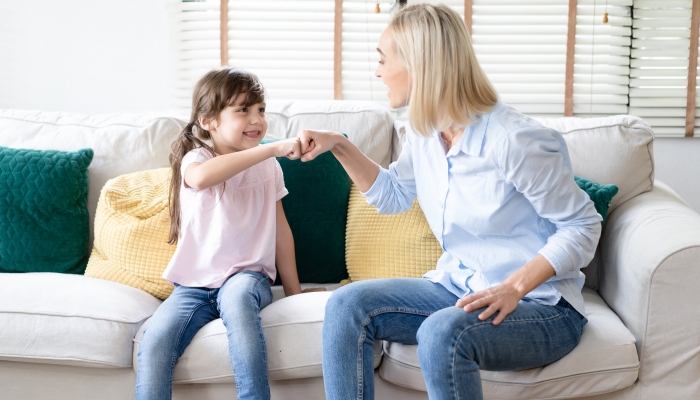 This parenting style falls under the authoritative parenting style defined by Diana Baumrind in the 1960s22. Baumrind, D.. Effects of Authoritative Parental Control on Child Behavior. Child Development. 2006;37(4), 887. https://doi.org/10.2307/1126611. Based on extensive research since then, Baumrind defined four different types of parenting styles that most parents use:
Authoritarian: high expectations, strict limits with limited support
Permissive: lots of support, few limits
Neglectful: no limits, no support
Authoritative: empathy and lots of support with high expectations and limits
Baumrind's research shows how parenting styles affect behavior in children. The authoritative parenting style, which includes responsive parenting, raises well-adjusted kids by combining appropriate high expectations (limits) with high levels of emotional support.
Responsive parents also take the time to be present with their children. You can schedule small periods of time, about 5–10 minutes a day, to spend quality time with your child. This small amount of quality time together will strengthen your bond with your child.
During this time:
Turn off technology
Let your child choose and guide play
Practice active listening
Avoid saying "no" unless there is a safety risk
Be patient
What Does Responsive Parenting Look Like?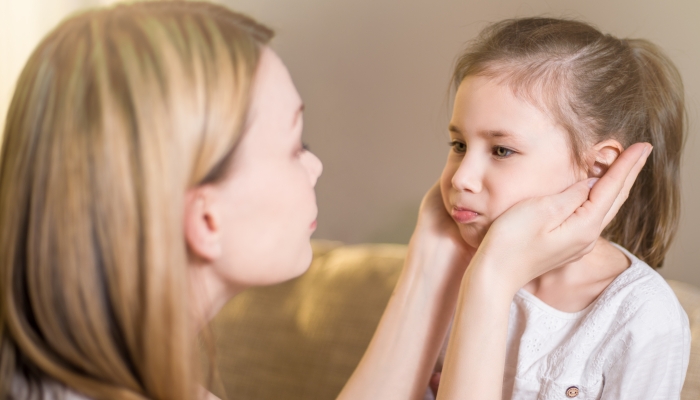 Responsive parenting begins in infancy. To be a responsive parent to your newborn, you attune to your baby's needs and provide nurturing, attentive care. You respond to her cries. During play, you engage but also pay attention when she needs a break.
As infants grow, responsive parenting adjusts. Throughout the many stages of childhood development, responsive parents focus on remaining calm while maintaining the two main principles of empathy and limits.
Remaining Calm
Responsive parents respond calmly when kids are dysregulated by taking care of themselves. Parents need to be aware of their own emotions, stress, and health.
When a parent consistently responds calmly with empathy and limits, the child will be better able to regulate.
Empathy
Responsive parents use empathy to validate their children. Empathy is the ability to understand someone else's emotions. Instead of focusing only on the kid's behavior, a responsive family will first focus on the child's emotions.
Acknowledging and validating a child's frustration, anger, or sadness allows a child to feel understood. This intentional parenting technique involves responding during a child's meltdown instead of reacting.
Examples of empathic statements include:
You're not ready to stop playing. You're upset that it's time to stop.
You don't like the red cup. You're angry.
It's time for bed and you don't want to go to bed yet. You're sad.
Using empathy does not mean you allow your child to hurt his sibling out of anger, throw the red cup, or stay up later. Instead, responsive parenting utilizes empathy while still enforcing limits.
Limits
Children need to understand there are rules and boundaries. As a responsive parent, you will make the limits clear for your child.
Instead of using punishments to force compliance, setting and sticking to limits will help teach your child to understand what is expected. When setting limits, be consistent with expectations and encourage the child to be a part of a problem-solving process.
Communication that includes empathy with limits include:
You're upset that you have to stop playing. I won't let you throw the toy. You wish you could play for a long time, and it's hard to stop. Let me help you clean up your toys.
You don't like the red cup. You're trying to tell me you want the blue one. I won't let you throw the cup. Let's try that again. Blue one, please?
It's time for bed, and you're not ready. You're sad. You want to stay up longer. Do you want to get your PJs on first or brush your teeth?
Each statement offers validation while still following through with the initial limit. You can be sensitive to your child's feelings while setting appropriate expectations and limits.
Why Responsive Parenting Is Important for Child Development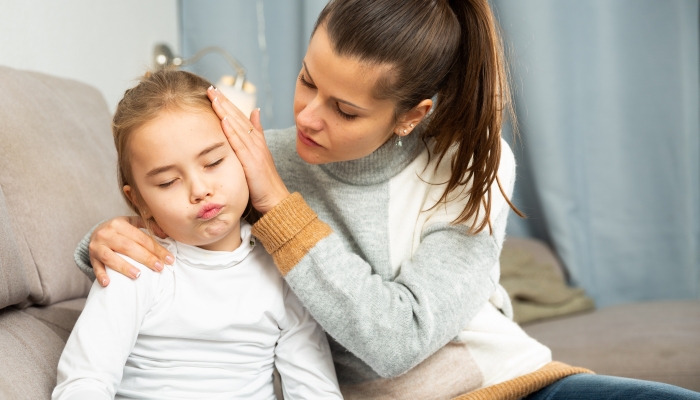 Child development experts state the authoritative parenting style produces the best child outcomes. Responsive parenting creates a secure attachment. This helps kids develop a sense of safety and trust.
Developmental psychology researchers Landry, Smith, and Swank identified that a responsive parenting intervention positively impacts children's development and physical health. Their research shows that maternal sensitivity to babies increased independent problem-solving skills and had a mediating effect on early life stress.
Cognitive Development and Learning Abilities
When a mother or father practices responsive parenting, they're establishing early foundations about feelings, expectations, and problem-solving skills. These positive family interactions in early life impact childhood brain development. It increases social, language, and cognitive skills. Children that are supported through their emotions and given high expectations are more regulated and able to focus in school.
Independence and Self-Regulation
Responsive parenting helps a child of any age learn how to understand and regulate emotions. This creates a positive relationship between parent and child. This secure attachment helps build social-emotional skills, self-esteem, and empathy.
When children feel safe and securely attached to their caregivers, they feel more confident to overcome struggles and try things independently. These skills help reduce the negative effects of stressful life events or toxic stress.
How to Become A Responsive Parent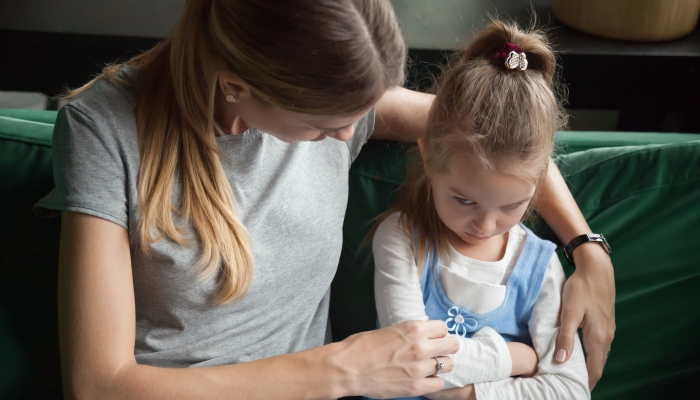 You can begin implementing responsive parenting strategies at any age and stage of development. Mothers and other caregivers can attune to their infant's needs and offer unconditional love and support. Practice being sensitive to your infant's emotions and validating them.
As infants grow, focus on listening to your young child.
Focus on:
Getting down on their level
Being affectionate
Striving for collaboration, not control
Acknowledging and validating feelings
Trying to understand their perspective
Remaining calm
Coach your children through the emotion and be consistent with a limit you might be setting. Children need to know that their mothers and fathers are sensitive to their emotions but also stay firm with their expectations.
Potential Challenges in Practicing Responsive Parenting and How to Overcome Them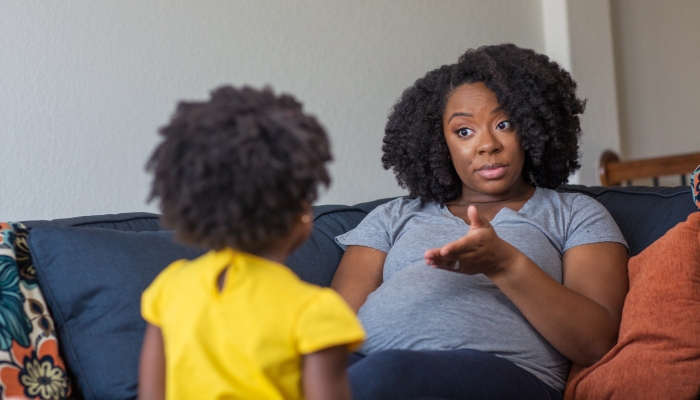 It can get frustrating when our own children push a limit. Small tantrums can quickly escalate into large meltdowns. Being consistent and remaining calm through every behavior is hard. Depending on your own stress, some days it probably feels harder to remain calm and responsive.
You may find yourself reacting often to your child's behavior with threatening consequences or spanking. Punitive consequences are effective short term but do not support ongoing growth and change. Learn more about alternatives to spanking or seek advice from a parenting professional to learn other strategies.
When you react instead of responding at the moment, take care of yourself first and then repair your relationship with your child. It's healthy for adults to apologize for their mistakes (reacting) and make amends with their children.
Make a plan for next time to focus on your child's emotions and not their behavior. Parenting experts Dr. Daniel Siegel and Tina Payne Bryson, authors of The Whole Brain Child, and Dr. Laura Markham, author of Peaceful Parent, Happy Kids: How to Stop Yelling and Start Connecting, remind parents to focus on connection before correction.
Connecting with your child first will lead to high responsiveness in your parenting and a new generation of responsive adults.
Sale
The Whole-Brain Child
Bantam, A nice option for a Book Lover
Condition : Good
Ideal for Gifting
Siegel, Daniel J. J. (Author)
Sale
References
Landry, S. H., Smith, K. E., & Swank, P. R. (2006). Responsive parenting: Establishing early foundations for social, communication, and independent problem-solving skills. Developmental Psychology, 42(4), 627–642. https://doi.org/10.1037/0012-1649.42.4.627
Baumrind, D. (1966). Effects of Authoritative Parental Control on Child Behavior. Child Development, 37(4), 887. https://doi.org/10.2307/1126611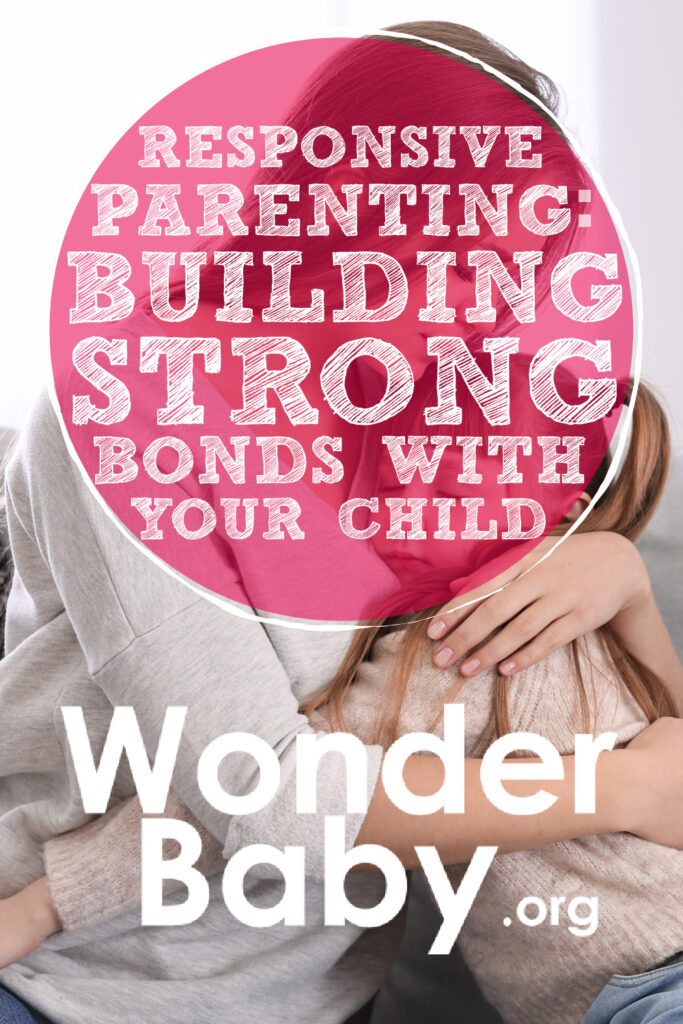 Related Posts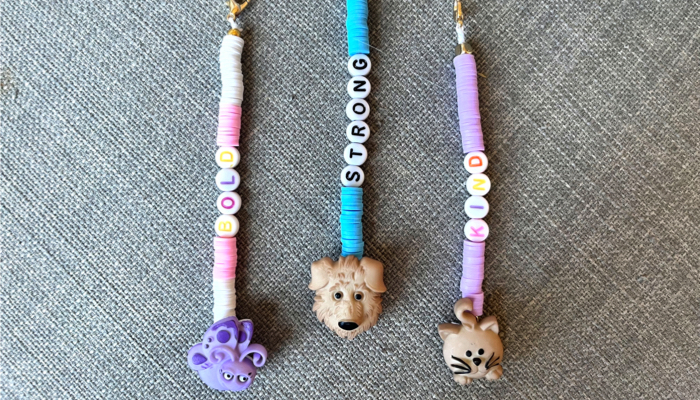 Parenting, Play, Tactile Art
These affirmation backpack buddy keychains are adorable and easy to make. Give your child a little encouragement with this simple craft as they head to school.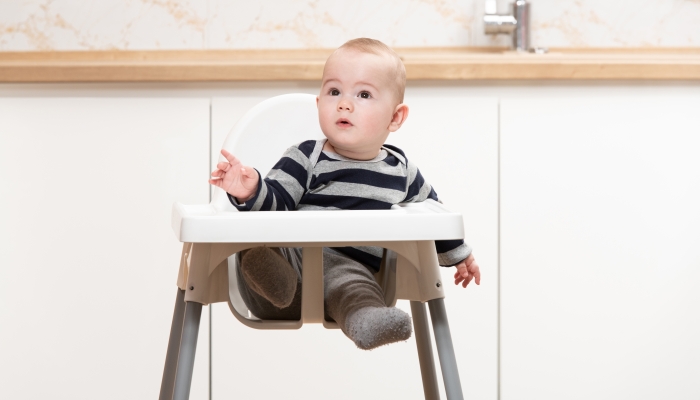 Parenting
Many children are ready to stop using a high chair between 2–3 years old and can begin transitioning to a normal chair or booster seat at that time.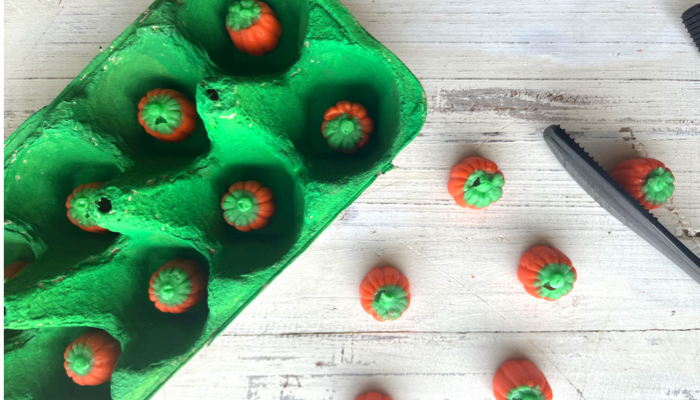 Fine and Gross Motor, Play
This adorable pumpkin picking fine motor activity is a breeze to make! A perfect fall activity for preschoolers and toddlers alike.