Toys for Blind Children: 7 Tips to Help You Choose the Best Toys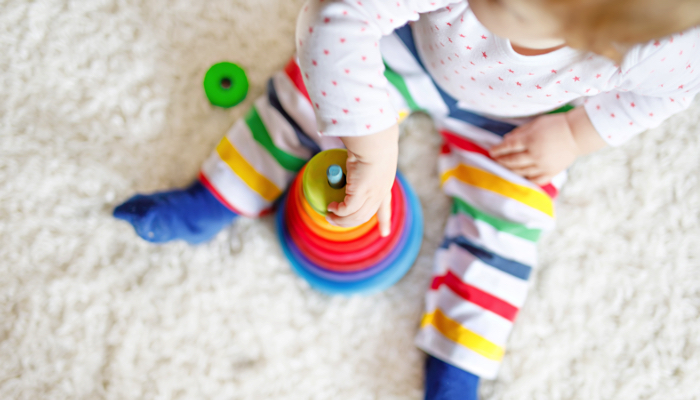 This post may contain affiliate links; please see our terms of use for details.
Kids like to play, no matter what their level of abilities. If your child is blind or disabled it may seem a bit harder to choose the perfect toys, but really all you need to do is think about what your child enjoys and use a little common sense.
Below are our top 7 tips on how to pick out the best toys for your blind child. Once you know what you're looking for, you can check out some of our favorite toys for blind babies and the best toys for blind toddlers.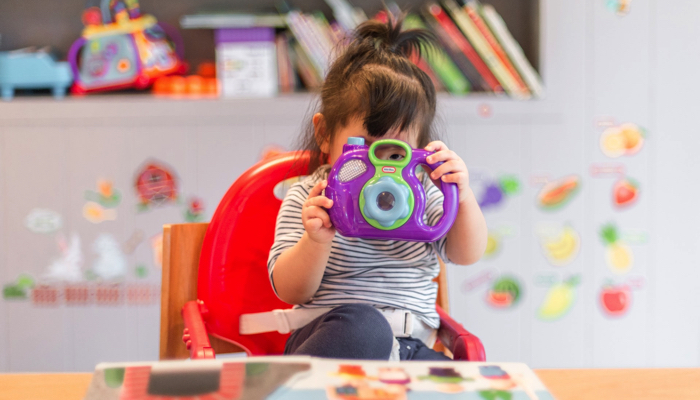 7 Tips to Help You Choose the Best Toys
Safety First: Blind babies tend to mouth their toys longer than sighted babies so take this into consideration when choosing toys for your child. Sometimes the age restrictions on a toy may not apply to your baby, so be careful.
Simple is Best: Sometimes the best toys are ones that are very simple. Ivan's favorite toys are his teething ring, his soft stacking cups, and his wooden pegs. These are easy for him to manipulate and they are great educational toys. Of course, the simple toys can also be the hardest to find!
Think Beyond the Visual: Naturally you'll want to look for toys that make sound, offer interesting textures, or even produce soothing smells. Try to find toys that will entice your child's other senses. If your child does have limited vision, choose high-contrast toys or toys with lights. As far as sounds go, instruments are always a winner!
Beware of Representations: Dolls, stuffed animals, trucks, and other toys that represent other real-life objects can be confusing to a blind child. Be sure to explain that the toy is not a truck, but a toy truck. Don't expect your blind child to play with these toys right away. For example, a little blind girl may take awhile (if ever) to cuddle her plastic "baby" doll because she can't see that it's supposed to represent a baby.
Is it Too Loud? Maybe it's just me, but most toys are way too loud these days. It's as if toy manufacturers want our kids to grow up hearing impaired! Besides looking for quieter toys when shopping, you can also mute loud toys by placing scotch tape or even duct tape over the toy's speaker. If the tape mutes the toy too much, try poking a hole or two through the tape until you find the perfect volume.
Enhance Motor Skills: Many blind children are delayed in gross and fine motor skills. When choosing a toy for your child, try to find something that will encourage them to move in new ways. Do they have to twist or roll to get to the toy? Does it require fine motor hand manipulation? Find toys that can increase your child's skills but aren't too advanced. You don't want to frustrate your little one!
Price: Don't pay too much for a toy. For one thing, you never know how long your child is really going to be interested in it. Also, if the toy seems really beneficial (but really expensive) you may be able to get a charity, like your local Lion's Club, to cover part or all of the cost. Finally, ask your Early Intervention Program if they have the toy on hand. You may be able to borrow the same toy or something similar through their program.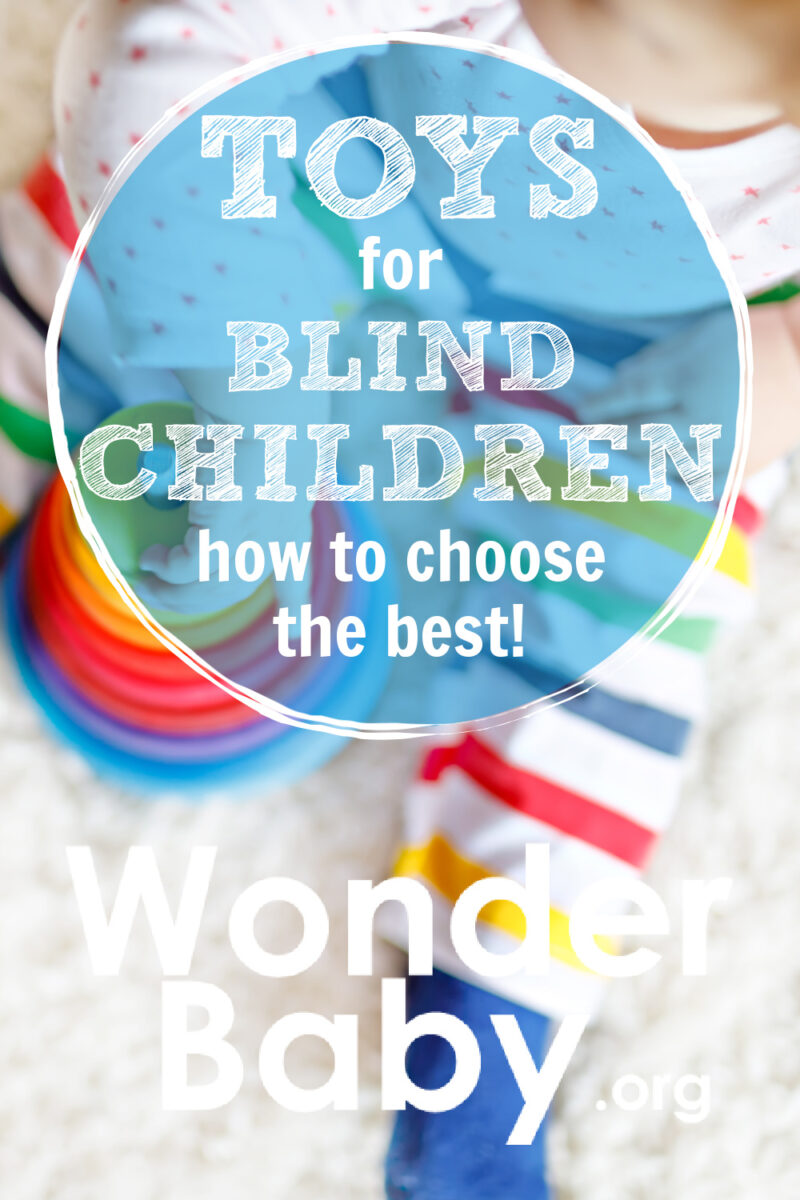 Related Posts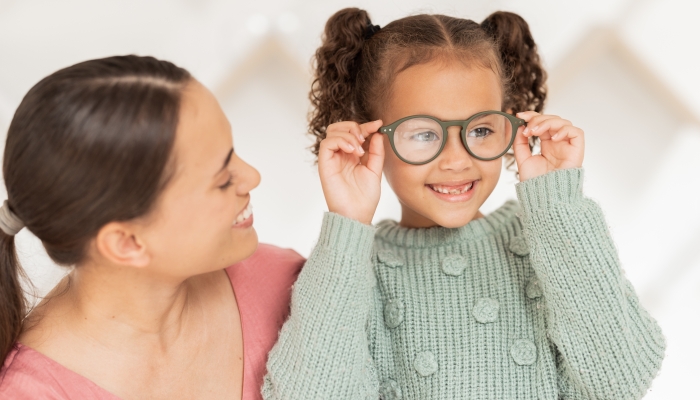 Eye Conditions and Syndromes, Visual Impairment
If you have a child with retinitis pigmentosa (RP), family members, therapists, and eye specialists can help you manage the stress that comes with vision loss.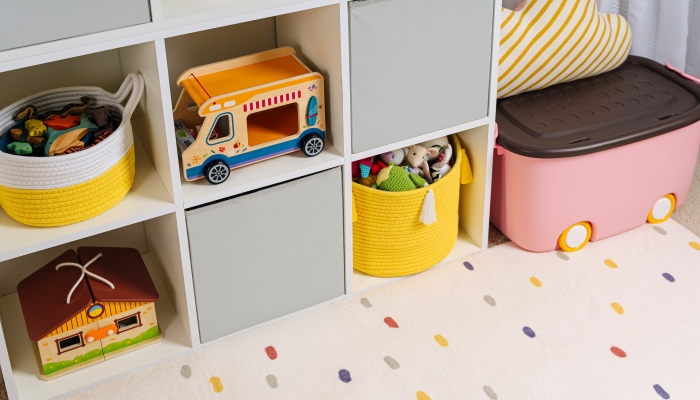 Play, Toys
Your home doesn't have to be overwhelmed by toys, even in the throes of raising tiny humans. Revolutionize your space with these ingenious toy storage ideas today!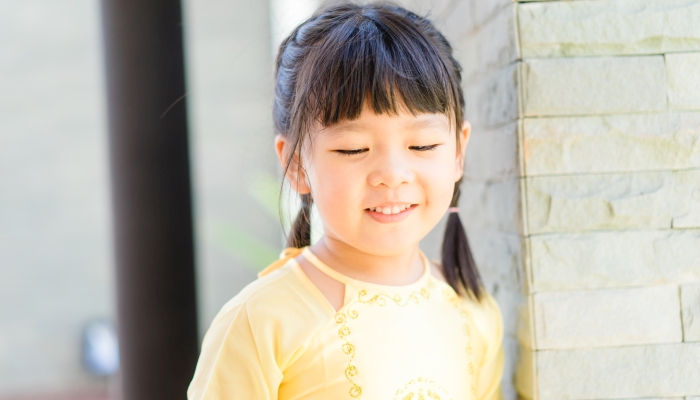 Special Needs, Visual Impairment
Vision impairment in young children can be caused by congenital and acquired conditions. Many services are available to help children with low vision achieve their healthy best.