Finding a Special Needs-Friendly Church: A Guide for Christian Parents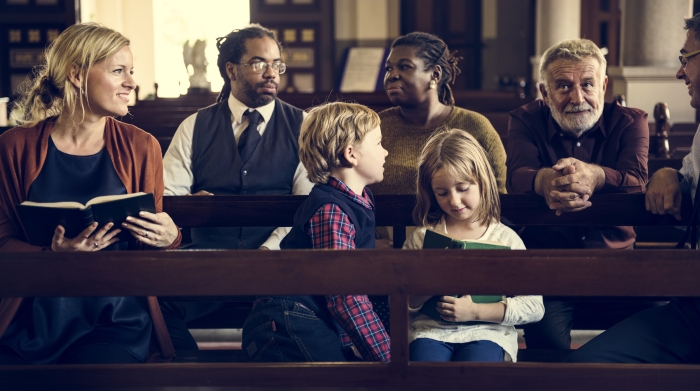 A special needs-friendly church should promote clear communication and a welcoming atmosphere.
When families with special needs can better connect with their church, they feel more included and less isolated.
Ideal physical accommodations of a special needs-friendly church include wheelchair access, audio and visual aids, and accessible bathrooms.
When you think about Christ, you think of someone who loved unconditionally and wouldn't close the door on anyone. Finding a special needs-friendly church means finding a place representing Jesus Christ as he would want to be defined.
Your walk with Jesus is just as important as your neighbor's, so there's no reason why you or your family shouldn't feel included in your church. However, finding an accessible and inclusive special needs ministry at church is sometimes easier said than done.
Everyone is entitled to God's love, but finding a church where you feel comfortable and included can feel like an impossible mountain to climb. Keep an open mind, be flexible, and be prepared with a list of accommodations, and you're sure to find the right fit!
Do We Need To Go to Church?
Maybe you've just moved to a new city or are considering converting to a new faith. Finding a new faith community can be challenging! Throw special needs or a disability into the mix, and it can seem downright impossible.
Many special needs families decide to avoid the difficulties of integrating into a church community and opt to worship at home. However, that isolation isn't healthy or conducive to a flourishing faith. Remember that in Hebrews we are encouraged to gather together:
Yes, finding a church that will accept you and your family and all your idiosyncrasies will be hard, but in the end it will be so worth it!
How To Find a Special Needs-Friendly Church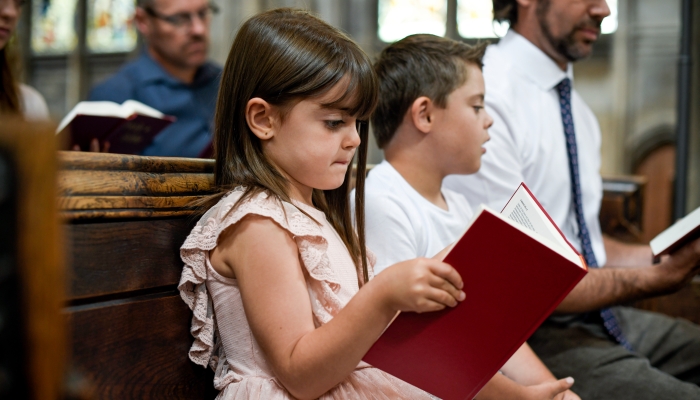 As you look for a place that will meet your family's needs, keep in mind that while a church may not already have extensive special needs programs in place, they are likely willing to make accommodations and provide support as needed. They may just need your help in developing the right program!
Here are a few tips to consider when looking for a special needs-friendly church:
Ask for Recommendations
To begin, ask your friends about their opinion of their church and whether they think their church would be the right fit for you and your family. You might have siblings or other family who live in the area who can also provide recommendations.
You can also visit a different church each Sunday until you find one you are comfortable with and that supports disability inclusion. Keep in mind, too, that many churches livestream their services through Facebook or YouTube. While you won't be able to have all your questions answered by simply watching a livestream, you can certainly discern the church's values and atmosphere.
Don't forget to check social media for advice on special needs-friendly churches because we know the internet has a plethora of advice, both positive and negative!
Understanding the Hallmarks of an Inclusive Church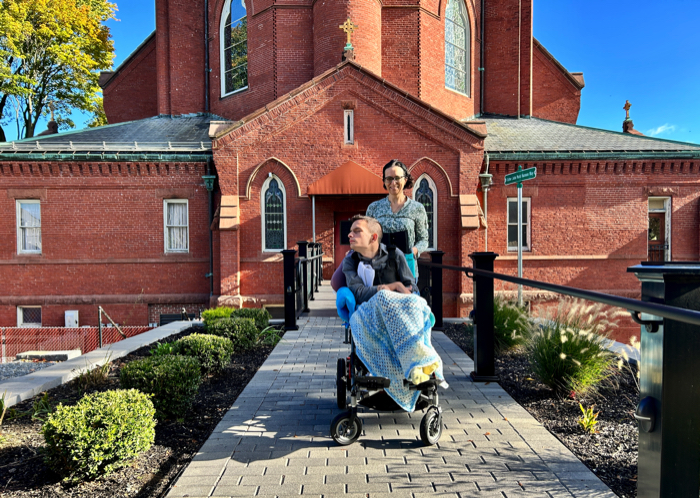 Before joining a church, it's always a good idea to understand what makes it inclusive. Don't hesitate to call to inquire about services for special needs children.
If a specific church doesn't have the necessary resources, they may be able to direct you to a church with a reputation for being inclusive or be willing to make changes to their current programming.
Examples of necessary physical accommodations at a special needs-friendly church include:
Wheelchair ramps and elevators
Accessible bathrooms
Sensory rooms or quiet rooms
Audio and visual aids
Accessible parking spots
Sign language interpretation
Reserved seating
Clear pathways and wide aisles
While physical access is essential to inclusion, a wheelchair ramp doesn't necessarily mean that a church will meet your needs. The United States Conference of Catholic Bishops (USCCB) recognizes that access to the liturgy and sacraments of the church far outweighs physical access. In their Guidelines for the Celebration of the Sacraments with Persons with Disabilities11. Guidelines for the Celebration of the Sacraments with Persons with Disabilities. United States Conference of Catholic Bishops. 2017. https://www.usccb.org/committees/divine-worship/policies/guidelines-sacraments-persons-with-disabilities, they note:
It is essential that all forms of the liturgy be completely accessible to persons with disabilities, since these forms are the essence of the spiritual tie that binds the Christian community together. To exclude members of the parish from these celebrations of the life of the Church, even by passive omission, is to deny the reality of that community. Accessibility involves far more than physical alterations to parish buildings. Realistic provision must be made for Catholics with disabilities to participate fully in the Eucharist and other liturgical celebrations.

United States Conference of Catholic Bishops (emphasis added)
Questions to Ask Before Joining
It's perfectly reasonable to ask questions of church leaders before joining. Becoming part of a church body is a significant event, so it's wise to research before officially becoming involved.
Here's a good sample of questions to ask when looking for a special needs-friendly church:
Do you offer a Sunday school class for special-needs children?
Are there church services designed with special needs children in mind?
Does the church have trained volunteers and employees equipped to help kids with special needs?
How are special needs children integrated into regular church activities?
How many activities per week are appropriate for special needs children?
What physical accommodations do you have for members with disabilities?
How can our family participate in the church to further educate others about special needs?
Is there a children's ministry welcoming those with special needs?
Is the clergy comfortable providing the sacrament of Holy Communion to people with disabilities?
Are you willing to make changes to current programming to fit our child's unique needs?
Encouraging Your Church to Be More Inclusive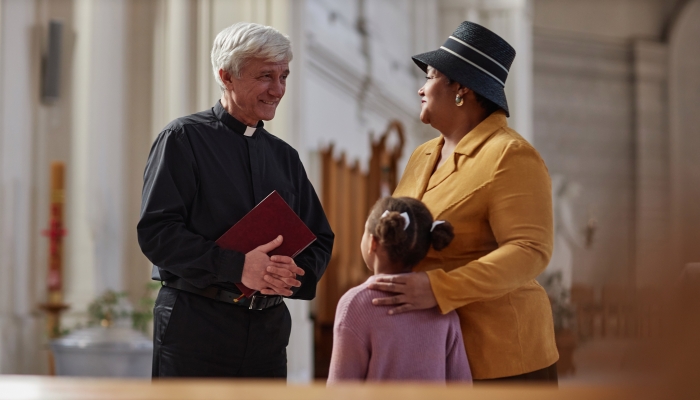 Everyone and every place has room to grow, and that includes the church. If you feel comfortable in your church, you shouldn't hesitate to encourage your community to be more inclusive in the following ways.
Engage in Open Dialogue with Church Leaders
It might sound intimidating to approach leaders to discuss how they can be more inclusive of special needs families. However, if the church is receptive, you'll have no problem encouraging them to be a welcoming special needs community.
Once you've developed a truly inclusive special needs ministry, it may be time to recruit new families.
Talk to your church about developing an outreach campaign to spread your disability ministry to new members. There are probably many families in your community who would love to attend church services if they knew they would be welcomed. Connect with state and local agencies, like the Department of Developmental Services, to see how you can better serve families in your area.
Suggest Inclusivity Church Ministries
Volunteering is one of the best things you can do to be active in your church. It's also a great way to meet other church members and serve Jesus together!
If you feel comfortable, you can host workshops for staff and volunteers about special needs, which can help lead to incorporating more inclusive activities at the church. Remember, teamwork makes the dream work!
In addition, if the church lacks physical accommodations, like ramps or specialized restrooms, you can help church leaders understand the best way to implement them and also help lead fundraising efforts to raise the money necessary to construct accessible facilities.
Identify Potential Barriers
If you recognize any potential inclusivity barriers, suggest ideas to help eliminate anything that might make someone not feel welcome. Potential barriers could vary from lack of accessibility to discriminatory policies and exclusive language.
Think of the church members as being on the same team and wanting inclusion to be the touchdown. Also, always remember to lead by example!
Remember, too, that your special needs family is unique, as all families are, so avoid creating a cookie-cutter program. Be flexible as you examine what accommodations could apply to your church. Think beyond the physical and consider behavioral, sensory, and developmental needs as well.
Understanding Special Needs in a Religious Context
When you understand special needs in a religious context, you acknowledge that individuals with diverse disabilities and developmental abilities should be welcomed and supported in their faith communities.
As a parent, it's best to approach this understanding with compassion, empathy, and respect for the special needs child in your life.
Here are a few key notes to consider:
Challenges Faced by Special Needs Children in Religious Institutions
It can be difficult for a special-needs child to feel accepted, so addressing any concerns is essential.
To help your child feel welcome at church, consider the buddy system! You can check with other families with children your age and see if they want to get together outside the church to help form friendships.
It's not always easy for children with disabilities to make friends, so it's a great idea to encourage relationships with peers their age who share faith in God.
You may want to join a special needs support group to ensure your child receives the proper support they deserve.
Importance of Inclusivity in Faith-Based Institutions
Inclusion is vital in faith-based institutions because it encourages all members to serve a greater purpose. While the Christian faith has a commitment and mission to love and include everyone, it's essential for members to feel the love in their churches.
Here's a look at some potential benefits of a more inclusive church experience for children with special needs:
Encourages family involvement in their church
It helps develop a greater love for God
It helps develop peer relationships
It helps create a strong support network
Promotes a sense of purpose
Supporting Your Child in Their Faith Journey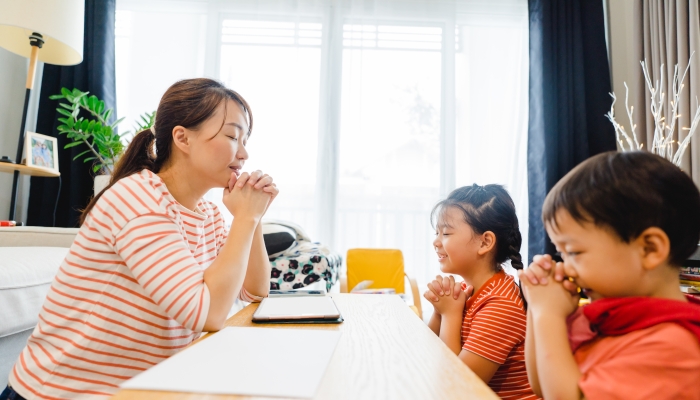 Supporting our children is one of the best things we can do in their walk with God. Here are a few ways you can support your child in their faith.
Fostering an Inclusive Faith Environment at Home
Some fantastic Christian parenting books are a great way to support your child's faith development at home. It also is a great way to spend quality time together!
According to the University of St. Augustine for Health Services22. Weiss, M.. Inclusion in Religion and Spirituality for Children with Special Needs. University of St. Augustine for Health Sciences. 2020. https://doi.org/10.46409/sr.vbdt6980, participation in religious activities of children with special needs is lower than participation in school activities, despite the children wanting to be involved.
The world is frequently a crazy place, but sharing the gospel and coming together in prayer at home is an excellent way for your family to stay connected in Christ.
You can also utilize online resources including:
Lead by Example
If parents don't show devotion to God, why should they expect their children to? One of the best ways to support your child in their faith journey is to lead by example.
You can do this by:
Praying in the evening together
Attending religious events together
Singing songs about God together
Volunteering in the community as a family
Showing compassion for others
Practicing forgiveness
Engage in Discussions
You shouldn't hesitate to discuss God and your religion with your children. Having open-ended discussions helps your kids feel more comfortable speaking to you and approaching you with questions.
The Role of Community in Supporting Special Needs Children
The good news is you're never alone. Your community will always play a significant role in connecting with others in similar situations.
To build a support network in your community, consider the following:
Check whether your church has a youth group for your child to join
Connect with other Christian parents of special needs kids
Engage your child in Sunday school to interact with fellow peers
Participate in seminars and workshops related to your child's condition
Start or join a local playgroup with children of similar ages
Remember, never lose hope, and always advocate for your children!
FAQs
How can I evaluate the suitability of a church's special needs program for my child's specific condition?
One of the best things you can do is contact the church to learn whether they are the right fit for you and your family. You can also visit during a church service to assess whether the environment is sensory-friendly, safe, and accessible.
What red flags should I watch out for when considering a church's special needs program?
The top red flags to look for when considering a church's special needs program include:
Lack of accessibility
Inadequate communication between staff and leaders
It doesn't foster an inclusive atmosphere
Unwillingness to adapt to the disability needs of children
Inadequate training about disabilities
Lack of appropriate resources
Unhappy or anxious children
How can I involve my special needs child in selecting a new church home?
You should always feel comfortable bringing your child to a church service and seeing their feelings in the environment. Gauging your child's comfort level is a significant determining factor when selecting a new church home. Kids are intuitive, and you can learn a lot about how much support they feel in church.
References
Guidelines for the Celebration of the Sacraments with Persons with Disabilities. United States Conference of Catholic Bishops. (2017, June 15). https://www.usccb.org/committees/divine-worship/policies/guidelines-sacraments-persons-with-disabilities
Weiss, M. (2020). Inclusion in Religion and Spirituality for Children with Special Needs. University of St. Augustine for Health Sciences. https://doi.org/10.46409/sr.vbdt6980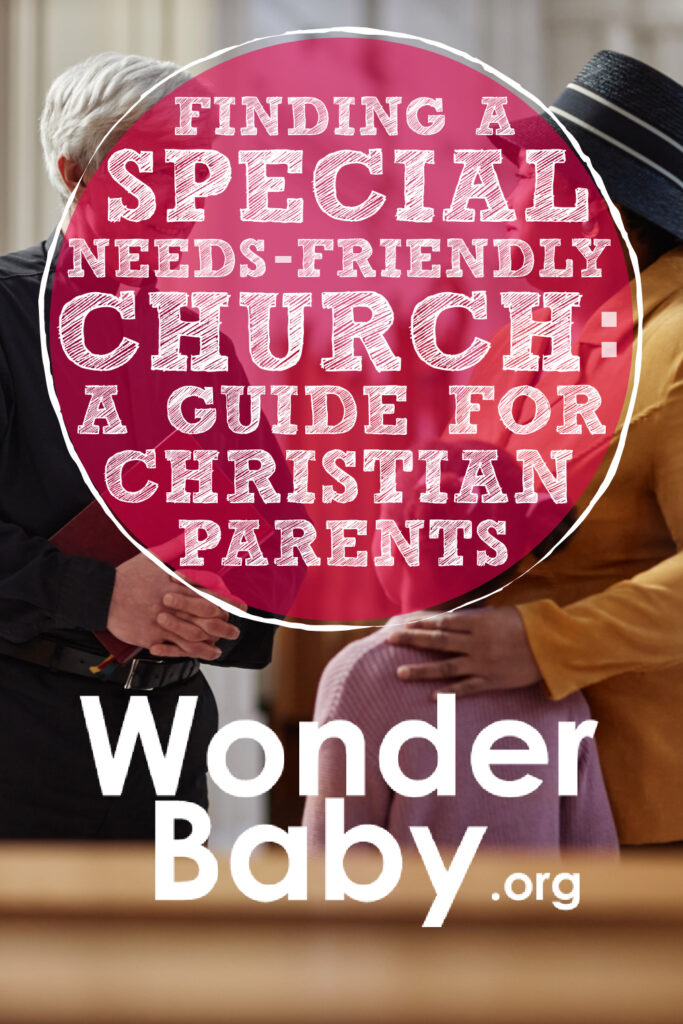 Related Posts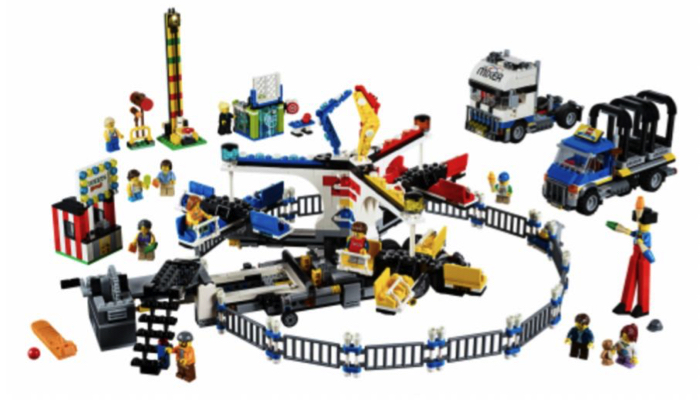 Toys, Visual Impairment
Bricks for the Blind provides text, audio, and braille instructions for LEGO sets that allows blind people to build LEGO sets independently.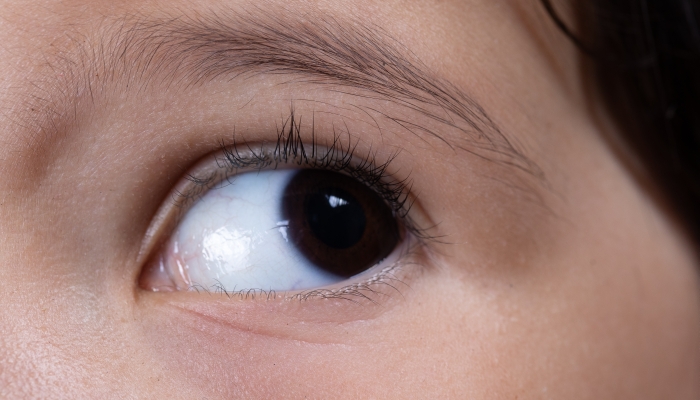 Eye Conditions and Syndromes, Visual Impairment
Aniridia is a condition where part of all of the iris of the eyes is missing. It can lead to blurry vision, light sensitivity, or even blindness.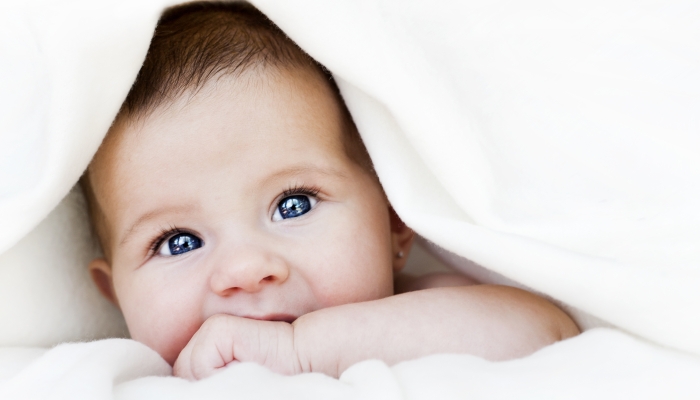 Eye Conditions and Syndromes, Visual Impairment
Microphthalmia is a condition where the eye does not fully develop. There's no cure, but early intervention can improve function for children with poor vision.