5 Best Luxury Strollers of 2023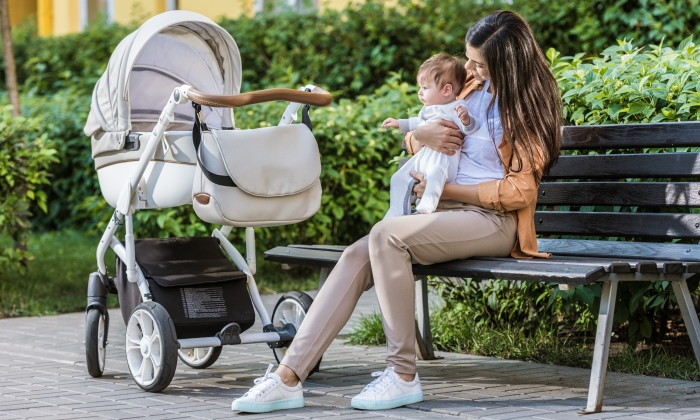 This post may contain affiliate links; please see our terms of use for details.
High-end stroller brands prioritize keeping your baby safe and comfortable.
Their luxury baby strollers are made with premium materials, advanced wheel suspension, and sturdy frames.
Most premium strollers are compatible with infant car seats, making them an excellent option for traveling.
You can customize your entire stroller with accessories like cup holders, extra storage baskets, a bassinet attachment, a glider board, and snack trays.
When buying a luxury baby stroller, you can also look forward to perks like all-wheel suspension, a reclining backrest, enhanced ventilation, and roomier seats.
There are many strollers on the market, but why settle for an ordinary one when you can get functionality, convenience, and style? Whether navigating busy urban streets or taking jogs on adventurous paths, paying a little more can make all the difference.
Luxury strollers are impressive. But it's not about being extravagant or turning heads. High-end strollers have unique features, use cutting-edge technology, and offer unmatched comfort. The right one is well worth its price!
With a focus on style, comfort, and advanced features, premium-quality strollers are more than just a status symbol. They're made from high-quality material, incorporate innovative designs, and offer superior functionality compared to standard strollers.
But with so many choices, knowing which one is best can be tricky. That's why we rounded up five of our favorites that suit different needs.
Best Choice
Best For Multiple Kids
Best for Active Lifestyles
Bugaboo Donkey 5 Mono Complete
Joovy Qool Customizable Stroller
UPPAbaby Vista V2 Stroller
Best Choice
Bugaboo Donkey 5 Mono Complete
Best For Multiple Kids
Joovy Qool Customizable Stroller
Best for Active Lifestyles
UPPAbaby Vista V2 Stroller
Top Pick: Bugaboo Donkey 5 Mono Complete
Bugaboo Donkey 5 Mono Complete
New Features – The Donkey 5 features an improved fold and unfold with ergonomically designed buttons, a higher seat and bassinet position to allow you to have a closer reach to your little one, and integrated attachment points allow for easy use with accessories such as our Cup Holder and Comfort Wheeled Board
Effortless Expansion – The Donkey 5 Mono accommodates a single child from birth and transforms side-by-side to meet your growing family's needs into a Duo for two children (Duo Extension Set, sold separately) or Twin (Duo Extension Set and Twin Bassinet – sold separately)
Breezy Bassinet – A sleek bassinet design with new ventilation system will keep your baby comfortable and regulate their temperature. The soft transparent mesh allows your baby to discover the world or their siblings in Duo and Twin mode
Ample Storage – In Mono mode you have the extendable side luggage basket – perfect for babies essentials and more! The underseat basket also extends in Duo/Twin mode so you don't have to comprise on storage
Pros

Cons

Suitable from birth to toddlerhood
Enhanced ventilation
Roomy bassinet, seat, and storage
Compact design
Puncture-proof wheels

Slightly heavy
Big when folded
The Bugaboo Donkey 5 is a fantastic luxury stroller that can grow with your family. It's designed to be future-proof! You can easily convert it from a single to a double side-by-side stroller by purchasing the extension set when you have another little one.
The mono model features a side luggage bag that offers roomy storage space for snacks and baby essentials. If this isn't enough, there's an under-seat basket too. This basket expands when you convert your mono stroller to a duo or twin one.
The Donkey 5 mono set includes an interchangeable baby bassinet and toddler seat.
Your newborn will be comfortable in the bassinet thanks to an aerated mattress, sun canopy, and mesh panel that acts as a peek window to the outside world. The panel also helps with sufficient airflow and keeps your little one cool. On windy or winter days, you can seal the mesh panel shut with magnetic material flaps.
The toddler seat features an extendable canopy and peek-a-boo window. Like with the bassinet, your child will be protected against harsh UV rays and enjoy privacy during naps. You can adjust the seat to face you, or the world, with three recline positions.
Even in duo mode, the Bugaboo Donkey 5 is small enough to fit through most standard doorways. It has a one-finger collapse button, making it easy to fold up for travel. When you're ready to unfold the stroller, you just need to push the button and lift the stroller frame.
The Bugaboo Donkey 5 has four puncture-proof wheels. The front wheels swivel, ensuring you can effortlessly push the troller over any terrain. The large back wheels offer extra support to make every step feel smooth.
Note: Although the Donkey 5 single stroller isn't that heavy, it takes up more space than other compact strollers. If you have a small car, this might be a problem. However, traveling should still be easy.
If you want to upgrade your Bugaboo Donkey 5, you can purchase accessories, including a cup holder, organizer, and newborn bassinet inlay.
Material: Alloy Steel, Mesh | Maximum Weight Recommendation: 80 pounds | Item Weight: 30 x 24 x 72 inches
View on Amazon | View on Bugaboo.com | View on Bloomingdales.com
Best For Multiple Kids: Joovy Qool Customizable Stroller
Joovy Qool Customizable Stroller
Highly customizable and converts from a single stroller to a double or triple.
Extra-large UPF 50 sun protection expandable canopy with a large mesh peek-a-boo window
4 configurations out of the box with a reversible seat and seat positons higher or lower on the frame.
Premium leatherette parent handle, Real rubber wheels, extra-large storage basket, one-step linked parking brake, removable bumper bar included.
Pros

Cons

Convertible
Durable
Easy to maneuver
Comfortable seating options
Adequate storage space

Heavy
Difficult to travel with
Despite its compact appearance, the Joovy Qool Customizable Stroller is perfect for families with up to three kids close in age. It can grow from a single to double to a triple stroller, keeping up with your family as it changes.
This stroller features a sleek design, UPF 50 sun protection cover, rubber wheels, and ample storage. There are also cozy seating options, which is a definite plus!
You can face your baby towards or away from you, in an upper or lower position. The seats can recline and carry up to 55 lbs. Many parents add the Joovy bassinet for the first few months and then transition to the reversible seat.
The Joovy Qool has large wheels and an advanced suspension system that makes maneuvering a breeze. The storage space at the bottom is also a fantastic feature. There's plenty of room for all your baby's essentials.
Note: Compared to some other strollers, the Joovy Qool is heavier. It weighs around 30 pounds. If you're looking for lightweight strollers, this one won't work.
Additional accessories for this stroller include a car seat adapter, second seat, bench seat, tote, rain cover, and snack tray.
Material: Rubber, Mesh | Maximum Weight Recommendation: 55 pounds | Item Weight: 30.6 pounds
View on Amazon | View on Joovy.com | View on Target.com
Best for Active Lifestyles: UPPAbaby Vista V2 Stroller
UPPAbaby Vista V2 Stroller
Bundle includes: Full VISTA V2 stroller, 1 MESA Infant Car seat
Enjoy a softer ride of the VISTA V2 pushing one child (or three) over any ground surface thanks to a new spring-action all-wheel suspension and slightly softer tires
The toddler seat has a sliding shoulder adjustment, the entire harness system can be tightened or loosened in a singular motion for a precise fit for growing babies.
Mesa Infant Car seat attaches directly to VISTA and CRUZ strollers without adapters
Pros

Cons

Versatile
Suitable for active lifestyles
Sun protection
Unlike some other luxury strollers, the UPPAbaby Vista V2 is a true game changer. This travel system includes the V2 stroller, a bassinet, and a Mesa infant car seat.
You can use the baby bassinet until your little one is about six months old. When you transition to the toddler seat, you'll see that it has adjustable sliding shoulder straps. You can tighten or loosen the entire harness system in one motion. This makes it easy to get the perfect fit as your baby grows.
You can configure the V2 stroller to fit two toddler seats or the toddler and car seats simultaneously. This makes it a great buy for growing families!
Every item in the bundle is made from quality material to withstand the wear and tear of active lifestyles. The stroller can glide effortlessly over different terrains. With its groundbreaking front and rear suspension, your baby will enjoy smooth rides wherever you go.
If you like spending time in sunny locations, the UPF 50+ extendable canopies on the stroller and bassinet will keep your baby shaded. The stroller canopy has an easy-to-peek window, while the bassinet canopy features mesh extensions. Your little one will stay shielded from harmful UV rays while getting sufficient airflow.
Note: The UPPAbaby Vista 2 is heavy and a little wider than most other strollers. You might have to remove the seat or wheels to fit it into smaller cars.
You can purchase additional accessories for this stroller, like an infant snug seat, a ride-along board (for a third or older child), and a travel bag.
Material: Leather | Maximum Weight Recommendation: 30 pounds | Item Weight: 78.4 pounds
View on Amazon | View on Sears.com
Best for Twins: BOB Gear Revolution Flex 3.0 Double Jogging Stroller
BOB Gear Revolution Flex 3.0 Double Jogging Stroller
Smooth ride: Suspension system & Air filled tires provide an ultra-smooth ride over any terrain
Perfect Fit: Adjustable handlebar creates the perfect fit for parents of all heights; no-rethread harness design for easy height adjustments
Extra space: 10 storage pockets and extra-large cargo basket provide plenty of room for your gear; includes a cell phone pocket handlebar
Travel system ready: Compatible with most major brand car seats with the use of a BOB infant car seat Adapter (sold separately)
Pros

Cons

Adjustable handlebar
Side-by-side weight distribution
Magnetic canopy windows
Easy to clean
With an adjustable handlebar, the BOB Gear Jogging Stroller is perfect for parents of all heights. If your family is adventurous and growing by two, this stroller might be exactly what you're looking for.
Finding a double stroller that's easy to maneuver can be challenging. While you'll need a little practice getting through tight spaces with the BOB, it offers a comfortable ride over any terrain. Unlike front-to-back double strollers, the weight distribution of the BOB is side by side. This makes navigating easier.
The suspension system is also a life-saver when you're going over bumps. You don't have to worry about your little ones getting uncomfortable while you stroll or jog.
Twice as many kids mean twice as many things! The BOB has 10 storage pockets and an extra-large cargo basket to accommodate this. There's plenty of room to put all the essentials and even a cell phone pocket on the handlebar for you.
The stroller has magnetic canopy windows to keep your little ones cool. These are also great for keeping an eye on them! If sun protection is important to you, the UPF 50+ sun shades that can extend halfway over the stroller seats will keep you at ease.
Cleaning the BOB is easy, thanks to its waterproof material. If there are any messes, wipe them with lukewarm water and mild soap.
Note: The BOB has no handbrake, although the foot brake does a good job.
Sometimes, the stroller can also make an annoying squeaky sound, but this might not be the case with all of them.
Material: Aluminum, Canvas | Maximum Weight Recommendation: 100 pounds | Item Weight: 33.1 pounds
View on Amazon | View on Walmart.com | View on Target.com
Best for Travel: Hot Mom Egg Seat Baby Stroller
Sale
Hot Mom Egg Seat Baby Stroller
Baby Stroller with Perfect Egg Seat Complete with 100% pu Leather Design, Luxurious Appearance, Suitable for Baby Safety Somatology Design
Strollers Telescopic Pole and Egg Seats can be Adjusted, 87cm High Landscape from the Ground.Let Baby Away From Automobile Exhaust, Improve Vision,Get Closer with MOM
REAR WHEELS: High-quality rear wheels are explosion-proof, puncture-proof, and resist wear-and-tear with substantial shock absorption
Can Lie & Sit. 3 Positions:Baby Go Outside Suggest 175 Degrees,Get Rest Suggest 135 Degree,Sleeping Suggest 95 Degrees.
Pros

Cons

Travel-friendly compact design
Customizable seating positions
Shock-absorbing frame and wheels
Sturdy frame

Limited storage space
Accessories need to be removed before storage
The Hot Mom Baby Stroller, with its egg seat design, is perfectly luxurious. Made from PU leather, this high end stroller is easy to wipe down and durable.
Traveling with a stroller is generally a hassle, but this model was designed with travel convenience in mind. It collapses with relative ease into a compact fold. You can quickly store the stroller or reassemble it while on the go.
A bassinet and egg seat are included in this set. Both seating options are reversible, and you can adjust their height.
The bassinet works great from birth up to 6 months. It has enough space for your little one to stretch and comfortably lie down. It also features a large adjustable canopy for protection against the sun and a cover to keep your baby warm and waterproof when it's cold.
As your baby enters infanthood, they can lie flat, recline for a nap, or sit upright in the comfortable egg seat. It's designed to protect your child's spine and has a 5-point safety harness.
A high-quality base, sturdy aluminum frame, and all-terrain wheels create a well-balanced stroller that offers shock absorption and ensures smooth rides.
Note: The undercarriage cargo space is relatively small, limiting storage capacity.
Accessories included in this set are a wristband, cup holder, mosquito net, rain cover, and seat adapters.
Material: Aluminum, Leather | Maximum Weight Recommendation: 33 pounds | Item Weight: 40.8 pounds
View on Amazon | View on Walmart.com | View on Target.com
Exploring The World in Luxury, One Stylish Ride At a Time!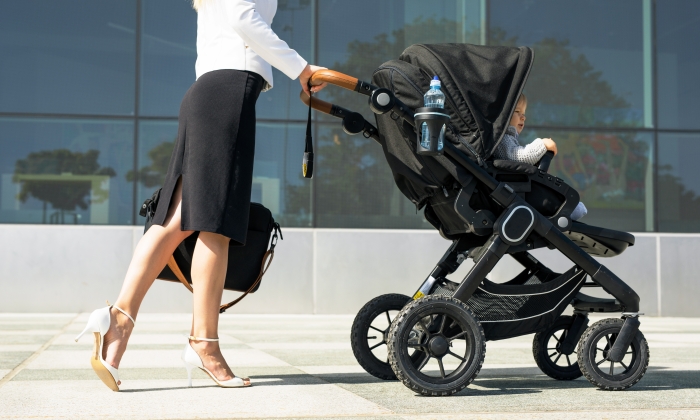 Luxury strollers have redefined the world of baby transportation. Besides a smooth and stylish ride, you and your little one will get an enhanced overall experience.
Whether strolling through the park, running errands, or attending social events, a luxury stroller allows you to effortlessly combine functionality and fashion.
The right stroller makes a great investment. It'll last long enough to transport multiple kids and make daily adventures more convenient.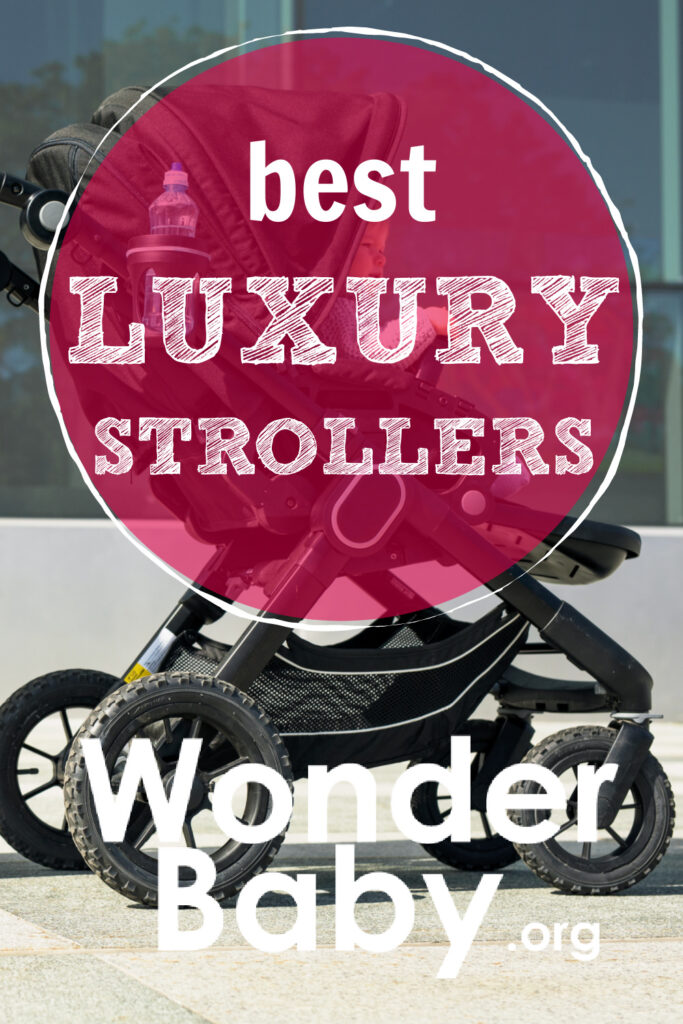 Related Posts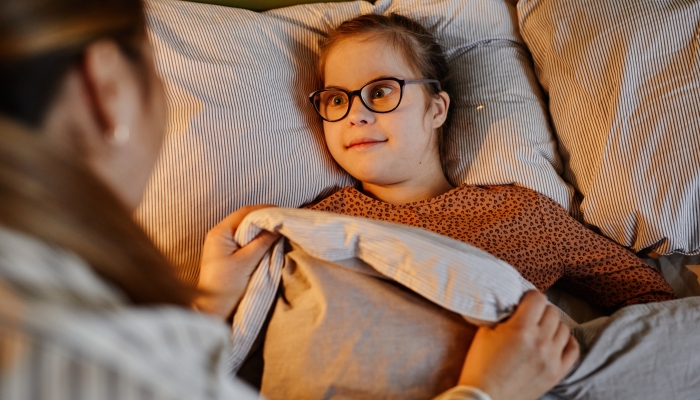 Product Reviews
Heard a lot about weighted blankets and lap pads and wondering how to choose one? Here's our guide to the ins and outs of finding the right weighted blanket.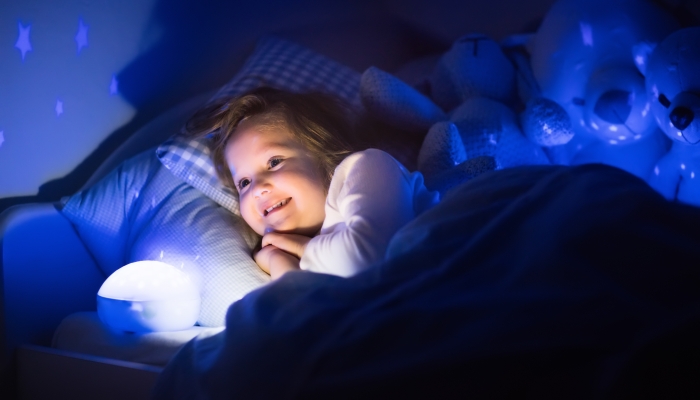 Product Reviews
Looking for the right night light to help your little one ease into bedtime? Check out our guide for everything you need to know about toddler night lights.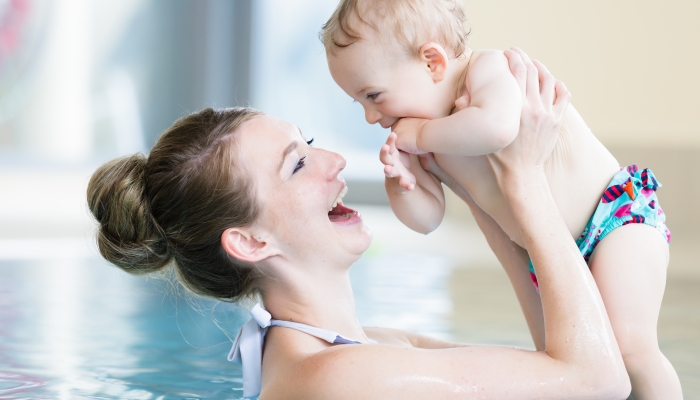 Potty Training, Product Reviews
The best swim diapers are comfortable and help prevent your baby from having an accident in the pool or ocean. Find our favorites in this round-up!