Pack n' Plays vs. Cribs: What's the Difference?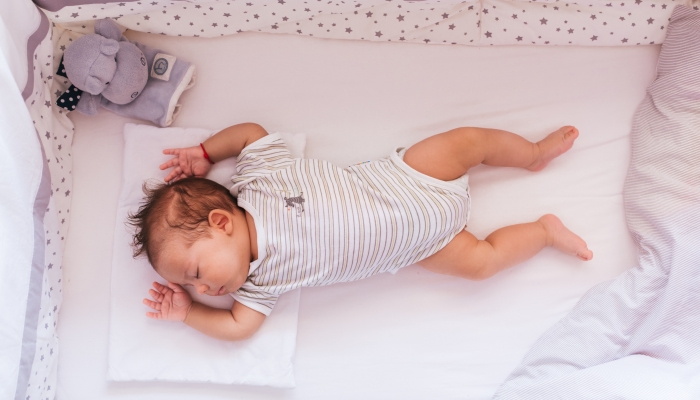 Pack n' plays and baby cribs are both safe sleeping solutions.
You can use a pack n' play or crib to encourage independence.
Once your toddler outgrows either, you can reuse it for other purposes.
Choosing an everyday sleep arrangement for your child is unavoidable when raising kids. There are key differences between pack n' plays and cribs that you should know before purchasing one. Your budget, mobility needs, and intended use are the biggest decision-makers.
Newborns and older babies can use a pack n' play or crib, and standard crib and pack 'n play mattresses fit perfectly in most. Each will give you a chance to keep your baby close in a safe space while you need your arms free for a second.
Considering all the pros and cons of a pack n' play and crib will help you make the best decision for your family.
What's a Pack n' Play?
A pack n' play is a foldable crib alternative that can double as a playpen. Your baby can use their pack n' play to sleep or play independently. Pack n' plays aren't big, but you'll get a lot of use before your baby outgrows it.
Key Features of a Pack n' Play
Compact
Lightweight
Travel-friendly
Removable accessories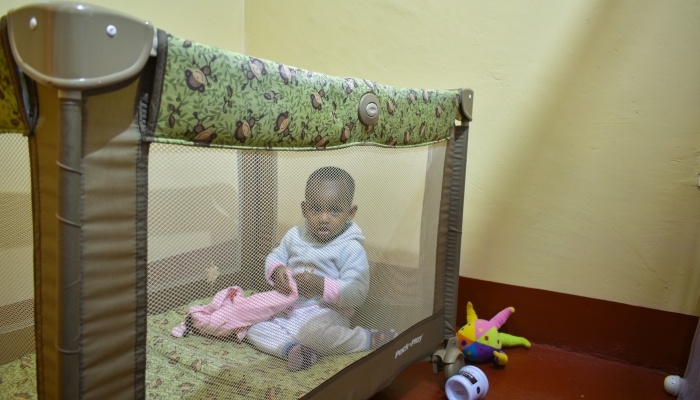 What Are the Pros and Cons of a Pack n' Play?
The Advantages of a Pack n' Play
Safe Play Zone: Once your baby can sit independently, you can let them keep busy on their own in their pack n' play for a little while. This will encourage independent behavior and give you a five-minute tea break. Remember to always keep an eye on your baby and only put safe toys in the pack n' play with them!
Safe Development Zone: Pack n' plays work great for tummy time! The mesh sides allow you to see in and create a barrier for babies who like to practice rolling. Most pack n' plays have a slightly elevated base, so they can't topple over if your baby gets active in there.
Safe Sleeping Zone: The barrier of a pack n' play is breathable mesh. When your baby sleeps in it, they'll have enough airflow. This crucial safety feature may help prevent Sudden Infant Death Syndrome (SIDS).
Solid Sleeping Arrangement: If you take a pack n' play with you when you travel, your child will always have a familiar space to sleep in. Family visits and weekend getaways will go much smoother when you don't have to stress about sleeping arrangements for your little one.
Private Space: Babies can feel crowded and get tired of people too. A pack n' play makes the perfect portable and safe play yard for your baby to be on their own. You can put the pack n' play near you and easily move it around if needed.
Savings: Most holiday rentals charge extra for setting up a baby cot. You can take your pack n' play with you as a travel crib and avoid paying more. And mini pack n plays are even cheaper!
Storage: When your toddler outgrows their pack n' play, you can use it to store their stuffed animals, other soft toys, or baby gear. It makes a great storage container for baby stuff that you can move around where you need it.
Independent Play: Babies need to learn the skill of amusing themselves, and a pack n' play creates a safe space for them to do so. When your baby plays independently, you also get some time to relax, do chores, or just breathe!
The Disadvantages of a Pack n' Play
Weight Limits: Pack n' plays have lower weight limits than standard cribs. Your young toddler may outgrow it quicker than you hoped.
Laborious: You might find it annoying to dis- and reassemble your pack n' play every time you use it when traveling. The instructions make it seem easy, but pack n' plays can be difficult to fit back into their carry bags, and if you keep struggling, there's a chance you'll avoid using it.
What's a Crib?
Cribs are large and sturdy. There are many types, sizes, and styles to choose from. If you select a high-quality crib, it can last your baby until they need a toddler bed.
Key Features of a Crib
Safety railings
Long-lasting
Expensive
Aesthetic
Types of Cribs
Convertible Crib
Convertible cribs are an excellent long-term investment. They're more expensive than other cribs, but you'll have a good use for them much longer.
Once your baby outgrows their crib, you can convert it into a day- or toddler bed for them.
Combo Crib
A combo crib comes with a changing table and racks attached to it. It's a convenient piece to have while your baby is a newborn, but there are some safety concerns as they get older.
Young toddlers who are more mobile can easily climb out of the crib and onto the changing table.
Mini Crib
A mini crib is much smaller but still rectangular. The typical crib mattress size for mini cribs is 24″ x 38″, making them the perfect sleeping surface for newborns.
New parents who prefer to have their baby in the same room choose a mini crib to save space. Mini cribs are also more affordable than standard ones.
Regular Crib
Traditional or standard cribs have a simple design and don't come with any extras. You can choose between modern, minimalistic, mid-century, and classic styles.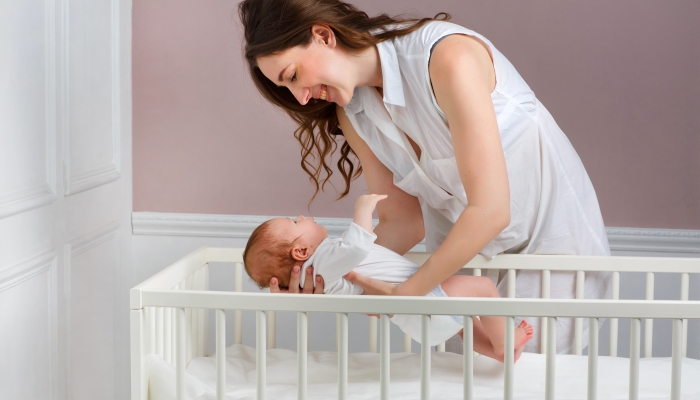 What Are The Pros and Cons of a Crib?
The Advantages of a Crib
Safety: Cribs have rails to keep your baby in and any danger out. You can leave your baby in their crib to sleep as you do chores or read a book without worrying that pets will bother them or that they'll get out when they're awake. At first, the high rails can be inconvenient and you'll likely prefer raising the crib. As your baby grows, you should lower the crib mattress to keep them safe.
There are rigorous safety standards for baby cribs that are frequently updated. To create a safe sleep environment for your baby, you should also keep crib bumpers, loose bedding, and soft objects out of the crib. A firm mattress is a must!
Personal Time: You can use your baby crib to help your little one be independent and encourage personal time. Your baby will already be familiar with the space, and you won't have to worry that they'll fall or easily climb out.
Reuseable: You can reuse a crib and its mattress once your baby outgrows them. If you plan on having more children, you can store your crib for later use. Some cribs have removable rails that let you convert them into a bench. You can store toys or blankets in your unused baby crib or use the crib mattress for your toddler to play on the floor.
The Disadvantages of a Crib
Expensive: Cribs are pricier than other baby sleeping spaces. To make them long-lasting and sturdy, high-quality wood is used.
Not Portable: You can't move your crib around the house with you, so when your baby is ready to move to a crib you'll have to find a fixed spot from where you can use it. If you plan to put your baby in their crib for independent play, you'll have to stay in or near the specific room they're in.
Size: Cribs are bigger than moses baskets, pack n' plays, and co-sleepers. If you want your baby to sleep in your room, you might have trouble fitting it. Some babies won't sleep in their crib if it's too big – they feel more secure when confined.
Pack n' Play vs. Crib: What's the Difference, Really?
A crib and pack n' play are both perfectly safe for your baby to sleep in, so what's the real difference?
As you compare the two, keep these differences in mind:
| | |
| --- | --- |
| Pack n' Play | Crib |
| Portable | Semi-fixed |
| Budget-friendly | Expensive |
| Compact | Big |
| Low weight limit | Can convert into a toddler bed |
Should I Buy a Pack n' Play or Crib?
If you can't buy one of each, choosing between a crib and pack n' play can be nerve-racking. Your child's sleeping place should always be comfortable and make them feel safe. It's a big decision to make!
Cribs are sturdy, secure, and great for baby room aesthetics! Your child will feel comfortable and safe in one, but you might have trouble fitting it in your bedroom if you prefer them close to you at night.
The biggest benefit of a pack n' play is its portability. You can't move a crib around every few days or take it with you when you travel. If you don't plan on buying a portable bassinet or toddler travel bed, a pack n' play might be your best bet. Just get an excellent disassembling strategy to prevent this part from becoming a huge pain!
FAQs
Can young babies play unattended in a pack n' play?
You can leave your toddler unattended in their pack n' play if you need to make a quick run to the bathroom or put the kettle on. There should never be any hazardous toys in the pack n' play with them, and you should always be within hearing distance.
Can I save money if I buy a crib?
Cribs are typically more expensive than pack n' plays, but they're a long-term investment. You can convert them into toddler beds, use them for other purposes as your baby grows, and resell them if it's still in good condition.
Pack n' play vs. crib: which is better for room sharing?
If you don't want your newborn in their own room, a pack n' play might suit your needs better. Cribs are big and challenging to move out.
Is a pack n' play recommended for safe sleep?
Yes.
The AAP lists pack n' plays as safe for sleeping. Choose a brand that follows the safety standards set by the Consumer Product Safety Commission.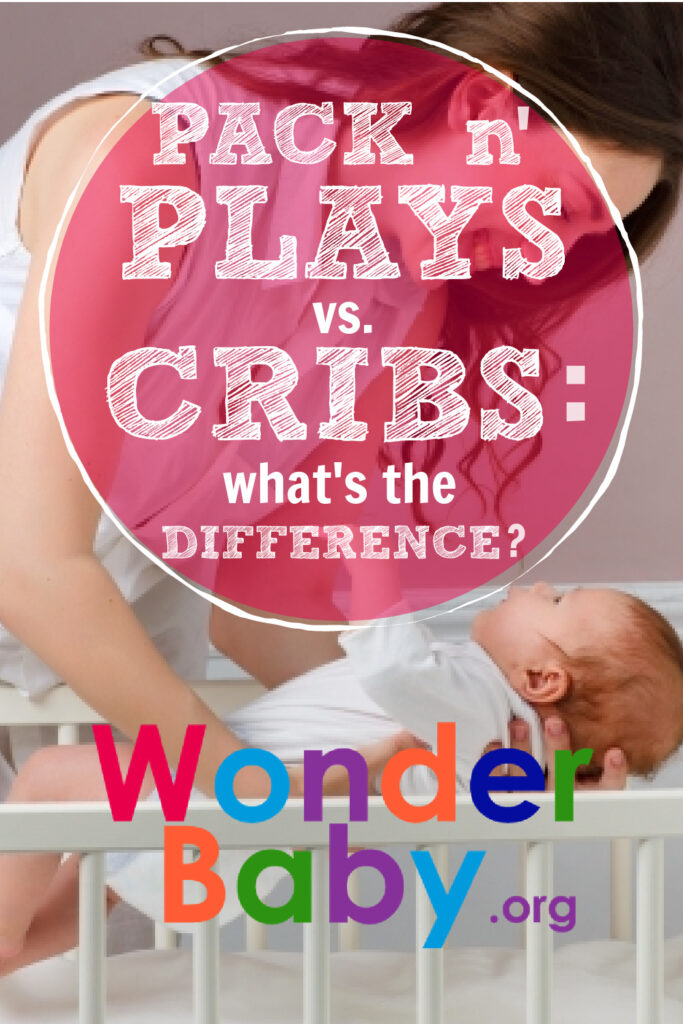 Related Posts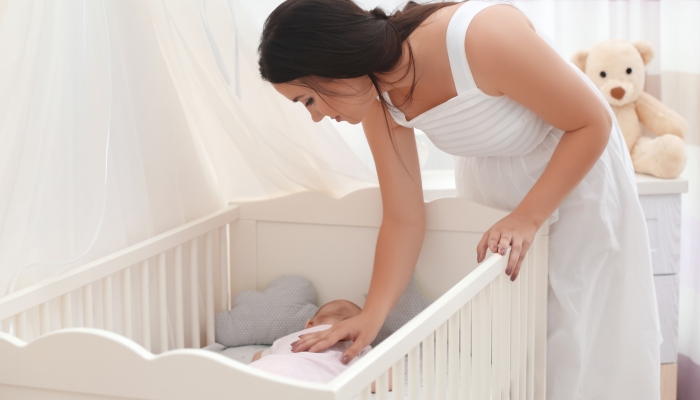 Sleep
The SITBACK method offers a gradual approach to sleep training, where you gently reassure your baby as they fall asleep. Here's everything you need to know.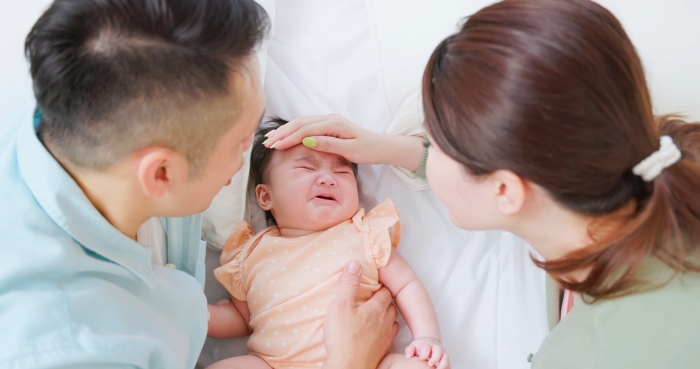 Sleep
Does your baby seem to go through a period of fussiness and crying in the evenings? It may be the baby witching hour. Learn how to survive it here!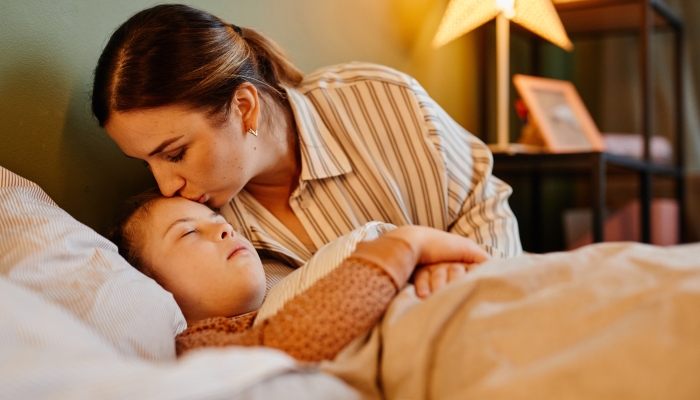 Autism, Sleep
When sleep training a child with autism, it's helpful to eliminate background noises and unnecessary noises, along with establishing a solid bedtime routine.