Sensory Games for Kids who are Blind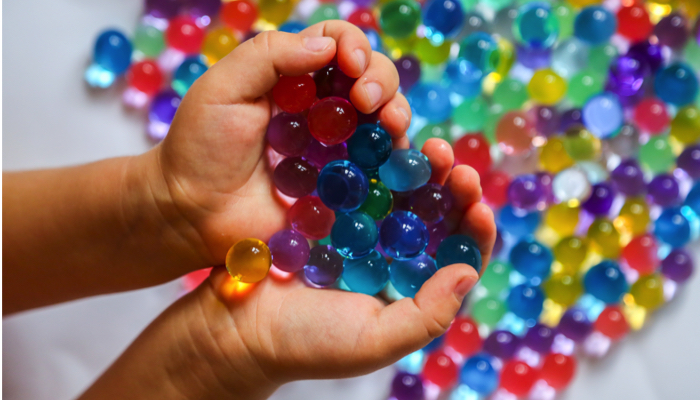 This post may contain affiliate links; please see our terms of use for details.
We learn about the five senses in elementary school: sight, sound, smell, touch, taste. Simple, right?
Well, if you're child has a sensory disability (they may be blind, deaf, or have trouble integrating sensory information as with autism spectrum disorder), then these five senses are anything but simple!
New smells, sights, sounds may leave your child in tears—or they may become overwhelmed very easily, even in routine situations. These problems can make you, the parent, feel helpless. A wonderful and necessary first step is to talk to an Occupational Therapist. They really can help!
But there are also some games you can play at home that may begin to desensitize your child to all of these stimuli. They may not like the games at first, but try to keep it fun, read your child's cues, and just keep at it. You may be surprised by how well they react!
Here are some ideas:
Put foods like applesauce, peanut butter, cream cheese, or other sticky foods in a tray. Let your child "finger paint" with foods of different consistencies. It's important to use foods so he can smell, taste, and touch safely. You know those little hands will end up in his mouth at some point! This way he can learn what "gooey" things feel like in a flexible and safe environment.
Use two separate child-friendly containers and fill each one with a different item, such as dried beans and rice, big round beads and large oblong shapes, rubber toys and plastic toy pieces. Ask your child to separate the two different types of materials. Also let her just put her hands into the substances so she can learn more new textures.
Continue to point out your baby's body parts and help him use them to achieve what he wants. For example, you could show your baby a toy, and touch it to his fingertips. Then, give him sound cues and slowly move the toy so it's just out of reach. Give your child sound cues like tapping the toy or giving him simple directions, and encourage him to "search" for the toy. Obviously, you let him play with it at some point as his "reward!"
Fill a small plastic wading pool or a bath tub with plastic balls to make a ball pit. First, you might want to put your child's hands into it so she can feel what she's in for. Then, you might try just putting her feet in and go with her facial expressions or other cues from there.If you can actually get her into the balls, walk through them with her. Remember that it will be a new experience, and she could have some trouble with balance. You could also sit with her in the pit and "bury" her feet in the balls, or put them on her tummy, arms, etc. It's an interesting sensation when the balls cover your body!
Put some large marbles in a shallow container, and let your child roll them around or "bounce" the marbles in the container. Balls are tough things to work with, but in that kind of restricted environment, he can manipulate the ball shapes without dealing with the frustration of finding marbles that have escaped. The container will allow him to play without rolling the marbles out of his reach, especially when he's just learning search patterns. For a wet and squishy version you could even try water beads!
Touch different materials to parts of her body, like the soles of her feet, legs, trunk, arms and nose or cheeks. Try materials like felt, velvet, flannel, silk, ribbon, etc. These texture squares are a great source of different textures.
You could enhance the environment with music or essential oils. Of course you don't want essential oils to come into contact with your baby's skin or mouth, but they could provide interesting new smells.
Obviously, these are all general suggestions and you'll need to adapt them to your baby's specific needs. You know the situation, his needs, his abilities, how he reacts to stimuli, and how to "read" his cues.
These are just things to start with, and I'm sure they will help you come up with many more ideas!
Related Posts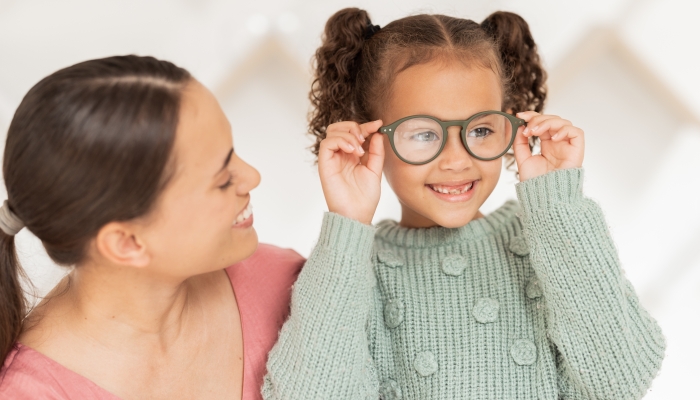 Eye Conditions and Syndromes, Visual Impairment
If you have a child with retinitis pigmentosa (RP), family members, therapists, and eye specialists can help you manage the stress that comes with vision loss.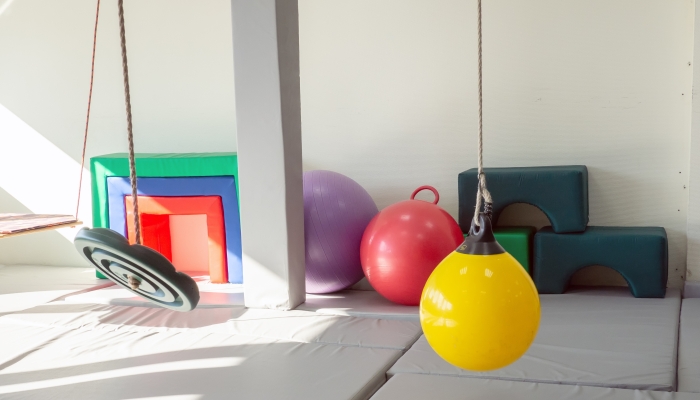 Sensory Activities
Have you considered creating a sensory room or sensory space in your home? It doesn't have to be difficult or expensive. Take a look at these simple ideas.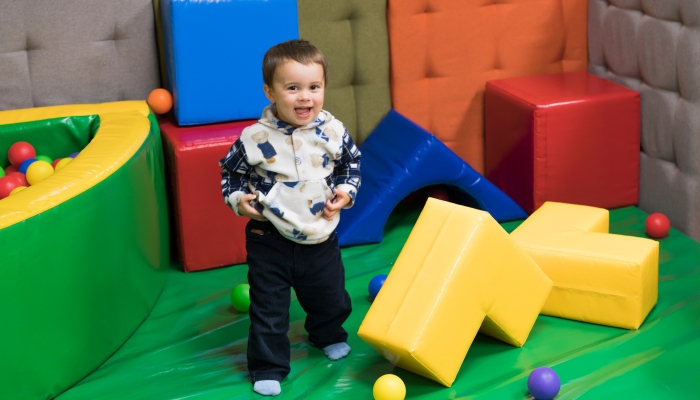 Sensory Activities
Sensory soft play delights the senses but did you know it also helps develop your child's physical, social, emotional, and cognitive skills, find out more.