Sharing a Small Room With a Baby: 5 Space-Saving Tips!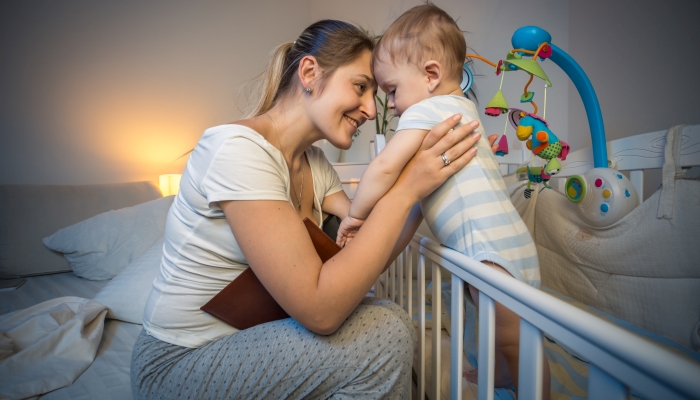 If you have a small space and you're room sharing with your infant, don't panic! There are several space-saving solutions so you and your baby can be comfortable.
The decision to room share is your personal decision to make, and there are advantages and disadvantages to both.
You can still have privacy even if you share your bedroom with your infant.
If you have a small living space, simple ideas and changes will help you maximize space without spending an arm and a leg.
Sharing a small room with a baby can be challenging for new parents. But with a few adjustments, it can be done! Find out everything you need to know about room sharing as well as tips for maximizing space in a small, shared room with your baby.
Should Your Baby Sleep in the Same Room With You?
The decision of whether or not to have your baby sleep in the same room as you is a personal one. Your bed and their crib or bassinet will be close to one another. Unlike a nursery where baby sleeps in their own room, you'll be more connected when you co-sleep in the same room. There are pros and cons to both choices.
Advantages of Room Sharing With Your Baby
Better Bonding
Some parents choose to have their baby sleep in the same room for the first few months. This can be a great way to bond with your baby and make nighttime feedings and middle-of-the-night diaper changes easier.
Easy Baby Care
What could be simpler than having all your child's supplies and toys available within arm's reach? Room sharing with your infant is a great way to keep all your baby's items contained and organized so you can get them exactly when you need them.
Diaper changes at night or entertaining your baby during the day with their favorite rattle are easy when you share a room with your baby.
Better Sleep
Babies love to be close to their caregivers, especially at night. When you room with your baby, they are exactly where they want to be and naturally sleep better. Of course, there are exceptions to this but having our baby's crib next to you at night means they can feel safe and connected, which makes anyone sleep a little better.
Save Space
Options for minimalist furniture for children are endless. A trip to Ikea or online to Amazon will have you rallying with ideas to save space in your small room.
Sharing a room with baby may free up another room in your house for an office, hobby room, or a bedroom for another kiddo.
Budget Friendly
Getting a proper sleeping space for a newborn up and running doesn't take much. Unlike preparing a separate nursery, you won't have to buy extensive and expensive furniture or paint the walls.
Believe us—your baby doesn't care what color palette you go with or if their rocking chair came from a second-hand store or Gucci. What they care about is that they are safe, warm, and loved.
To make your space as financially efficient as possible, consider buying a portable crib instead of a full-size crib to maximize your ability to travel. Purchase storage bins and furniture that can get repurposed as your child grows. You can even use an existing closet space to store a bassinet.
Safety
Ask any parent what their primary concern is regarding infant sleep, and they will tell you that safety is #1. Sudden infant death syndrome (SIDS) is a common worry for parents with young babies. Room sharing with your baby is an American Academy of Pediatrics (AAP) backed safe solution to reduce the risk of SIDS.
The AAP's safety standards recommend that infants share a room with their parents until they are 6 months old, as it can also help you better monitor your baby's breathing and sleep patterns.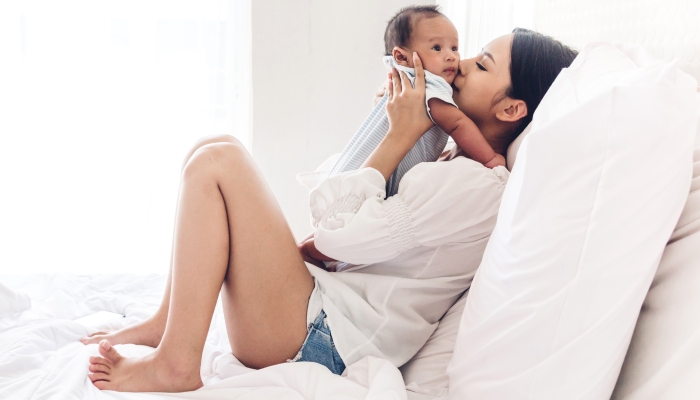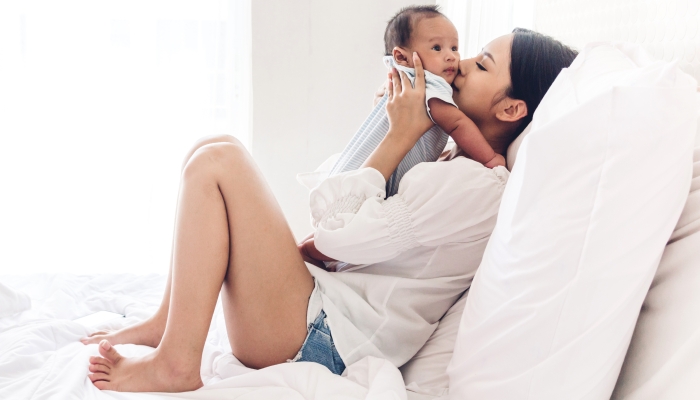 Disadvantages of Room Sharing With Your Baby
Sleep Quality
Just because your baby may sleep better next to you doesn't mean you will sleep better next to your baby. Some infants are "loud sleepers." Meaning they grunt, coo, snore, or fuss in their sleep. If you are a light sleeper, this may compromise your ability to get adequate rest.
Caring for Other Children
Finding time for them while caring for a newborn can be tricky if you have other children. Sharing a room with your baby may make it challenging to care for other children, primarily if your baby depends on your presence to sleep.
A separate sleeping area for your newborn may make it easier for other family members to manage after your baby falls asleep for naps or in the evening.
Ultimately, deciding whether to have your baby sleep in your room is unique to your family's needs and values. Weigh the pros and cons and choose the best choice for you and your family.
5 Tips to Save Space in Small Rooms
Sharing a room with baby can feel cramped. With these tips, you can maximize space and have room for all your baby's essentials.
Get a Smaller Crib
A smaller crib, or mini-crib, will take up less space in your room and will also be easier to move around if needed. Portable bassinets and small pack-n-play sets are great options for a small room with the baby. Your baby will still get adequate rest in a smaller sleeping space. Young babies may prefer small sleeping spaces as they are closer to mimicking their mother's womb. 
Use a Space-Saving Dresser
Buying and stationing extra furniture in a small rooms is like playing a game of Tetris. We recommend purchasing a small dresser with drawers that can stack on top of each other, saving a lot of space in a small room.
Use Wall Space
There are endless possibilities for using your wall space for organization and getting items off the floor. Shelves and hooks can store baby's clothes, diapers, and toys. You could create a nursery nook in one corner of the room with baby.
Keep The Floor Clear
A clear floor will help the room feel more spacious. Not only will you have more space, but also more safety. With a clear floor space, you can reduce the risk of tripping and falling, especially at night when the room is dark.
Get Creative With Storage
Use baskets, bins, and boxes to store items under the crib or in other small spaces. You can stack them and even attach them to a wall for added security. Your baby's clothes, sleepers, socks, and shoes can all fit with a little creativity.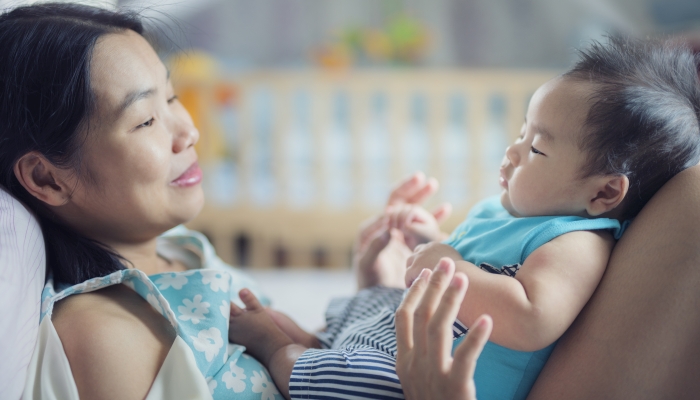 Maintaining Privacy While Room Sharing With a Baby
Suppose you're sharing a room with your baby and looking for a comfortable sleeping experience with some separation. In that case, you can do a few things to maintain your privacy.
Consider using a privacy screen. A privacy screen can be placed around your bed to give you more privacy.
Use a sound machine. A white noise machine can help to drown out any noise your baby makes so you can still get a good night's sleep.
Wear earplugs. Earplugs can also help you to block out noise and get a good night's sleep.
Take breaks during the day. If you need a break from your baby, take a few minutes to yourself during the day while your partner or a family member cares for them. Go for a walk, take a bath, or read a book.
Use a room divider. A room divider creates a distinct space for parents from their baby, even in the same room. It can also help absorb sound and light so everyone can get their sleep needs met.
Additional Space-Saving Ideas
If you have a smaller apartment or house, you're probably wondering how such a tiny baby can take up so much space. If you're looking for additional space-saving ideas, here are a few to consider:
Use a high chair that can be attached to the table. Most high chairs are big and bulky. A table high chair can tuck into a dining space without fuss. You can also detach the table high chair for portability and to clear off table space.
Use a travel crib. A portable crib or bassinet can be a great space-saving option since it can be easily folded up and stored when not in use. It's easy to take with you and can be set up in minutes in a shared room or separate space.
Use a folding stroller. A foldable stroller can slide under a bed or tucked into a closet when you need more space.
Use a Murphy bed. A Murphy bed can be folded against the wall, freeing up space in the bedroom or studio apartment.
Sharing a room with an infant is an enjoyable experience that can give you more living space and a better night's sleep.
If you have a small bedroom, there are several options for cribs, dressers, and overall storage and organization for those that have less space. You can create a workable sleeping space for you and your newborn baby by following these simple space-saving tips.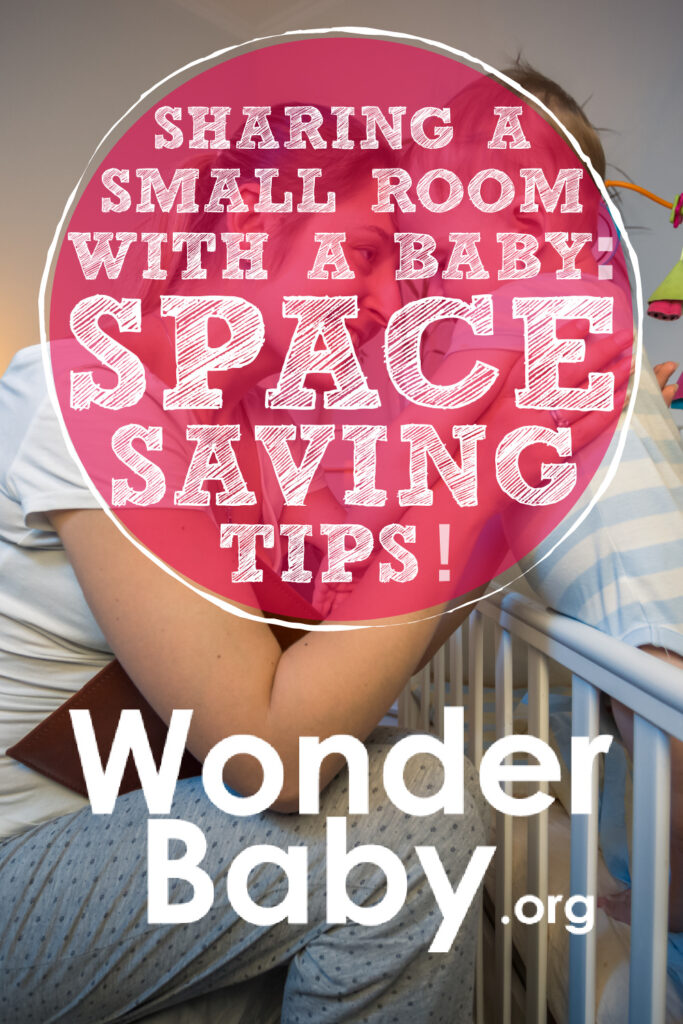 Related Posts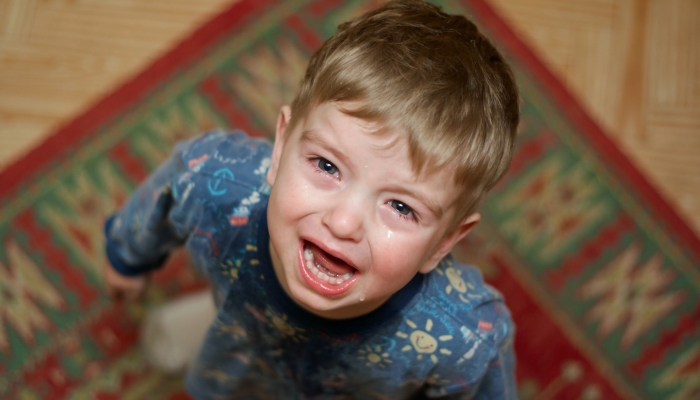 Parenting
Wondering if your child is having a tantrum or a meltdown? Read this article to know the difference between these emotional outbursts!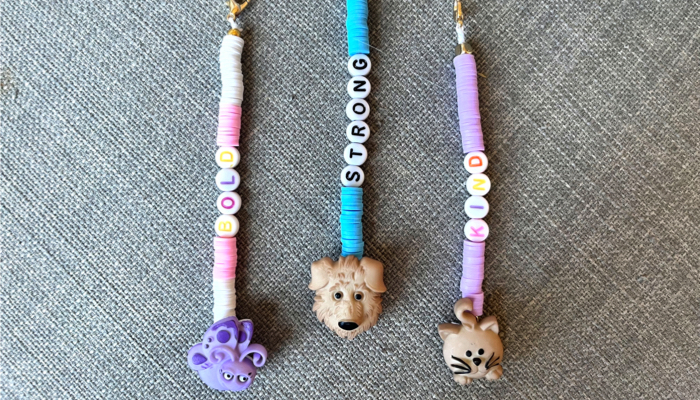 Parenting, Play, Tactile Art
These affirmation backpack buddy keychains are adorable and easy to make. Give your child a little encouragement with this simple craft as they head to school.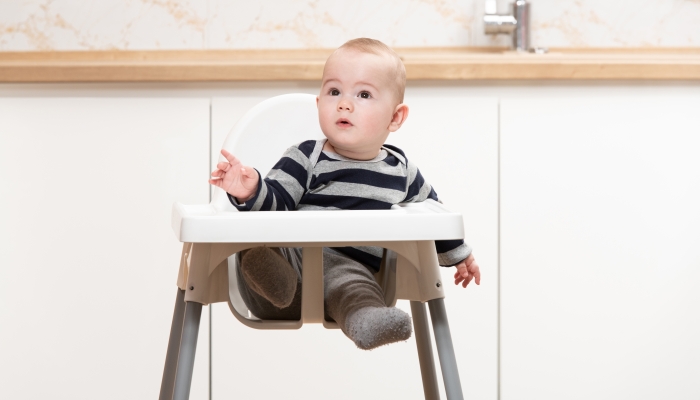 Parenting
Many children are ready to stop using a high chair between 2–3 years old and can begin transitioning to a normal chair or booster seat at that time.