Bassinet vs Pack N Play: What's the Difference?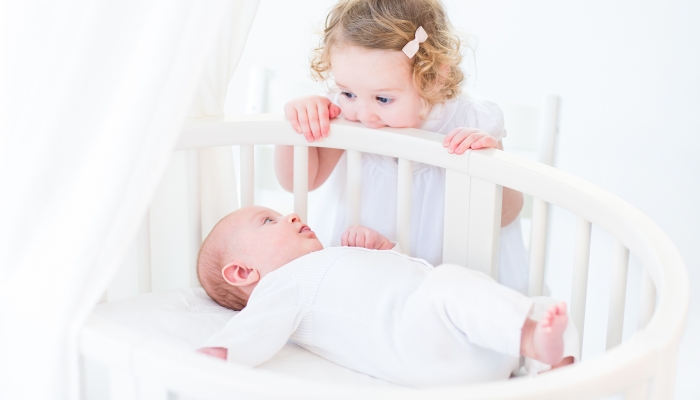 This post may contain affiliate links; please see our terms of use for details.
Parents find both bassinets and pack n plays very useful for different reasons.
Both bassinets and pack n plays can be safely used for infant sleep.
While pack n plays are more versatile and can be used by your child into toddlerhood.
Infant bassinets are specifically designed for baby sleep and the comfort of your newborn baby.
Bassinet, crib, pack n play, travel bed, playpen, play yards, bedside sleeper. What are they, and most importantly, do you need all of them?
The array of mini cribs, bassinets, playpens and baby products meant for sleep can overwhelm new parents. It's hard to know which of these items will actually be useful. You have to choose wisely if you also have very little space and are working with a budget like most families.
Bassinets and pack n plays are two items that do serve purposes that most parents find helpful. Both are worth looking into, and many on the market are now designed with multiple functions in mind. Let's take a look at the bassinet vs. pack n play debate and finally find out: what's the difference?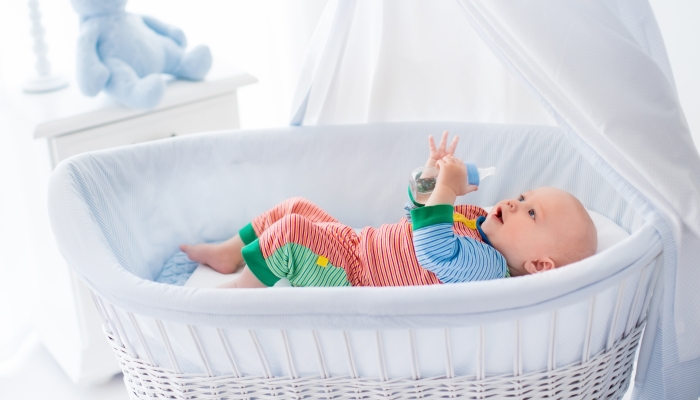 Bassinet: What It Is and Its Uses
A bassinet is an infant bed for babies from newborn up to about five months of age. It is generally smaller and more portable than a crib.
Parents of young babies use bassinets because the American Academy of Pediatrics (AAP) recommends that infants sleep in the same room as their parents for the first six to twelve months.
According to the AAP's safe sleep guidelines, a safe infant sleeping space, either bassinet or crib, should:
Have a firm, flat surface to sleep on
Be separate from the parent's bed
Be located in the parents' bedroom
Have a properly fitted crib or bassinet mattress with a fitted sheet
Contain no other loose blankets, pillows, crib bumpers, or stuffed animals
A bassinet or crib that meets these criteria helps to reduce the chance of sudden infant death syndrome (SIDS).
Parents use a bassinet because it is a safe place for their baby to sleep that does not take up a lot of space in their bedroom. They can also keep it close to their bed to reach their baby for nighttime feeds.
Can A Baby Safely Sleep In A Bassinet Overnight?
The short answer is yes. The purpose of a bassinet is to provide a safe sleeping space for young infants. Experts agree that you should choose room sharing over bed sharing. Infants should never co-sleep with their parents in an adult bed or anywhere else to reduce the risk of SIDS.
The bassinet should remain free of loose blankets, plush toys or pillows. If you're concerned about keeping your baby warm, baby sleep sacks are a safe and useful alternative to use in a bassinet.
When Should You Stop Using A Bassinet?
Make sure you follow the manufacturers' age and weight limit for any baby sleeping product. However, as a general rule, it is time to stop using a bassinet when your baby is pushing up on their hands, rolling, or about six months old.
If you have an active baby who is pushing and rolling before six months, it's time to stop using the bassinet and transfer to a larger crib.
Is A Bassinet Really Necessary?
Space in your home and your budget will, of course, dictate how much baby gear you can invest in. Although a bassinet can only be used for the first few months of your baby's life, you may find that it gives you peace of mind that your baby has a safe sleep space.
It is easier to reach your baby at night from a bedside bassinet. Bassinets are also helpful because their smaller size makes it easy to move them from room to room. A portable bassinet for travel can also be used in your home. Some even come with wheels which make them easy to move.
If you have space in your bedroom for a baby crib, you may decide to go with something other than a bassinet. However, bassinets are helpful not only for nighttime sleeping but for daytime naps as well. You can put your baby down to sleep wherever you are in your home. Parents find bassinets very useful in the early months.
Bassinets are often part of another piece of baby equipment. For example, bassinet strollers often have removable bassinets. Some play yards include a raised bassinet feature. Keep an eye out for convertible, multi-use products which give you more for your money.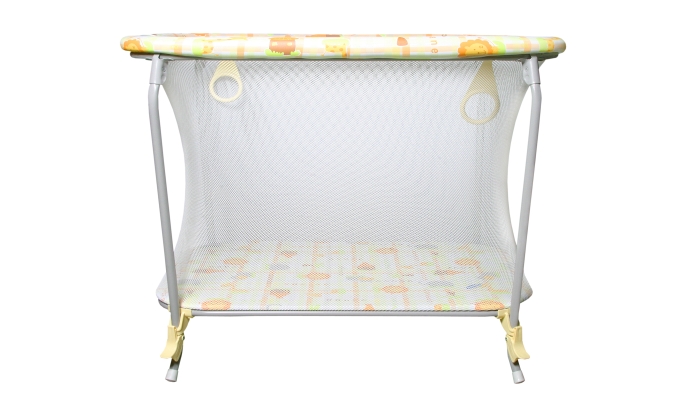 Pack N Play: What It Is and Its Uses
A pack n play is a piece of baby equipment many parents can't live without. A pack n play is also known as a playpen or a play yard. It's usually foldable and portable with mesh sides, serving many purposes from the newborn months through toddlerhood.
A pack n play or play yard is a convenient and safe place to put your baby down when you need to be hands-free. When your baby is awake, they can play safely in the enclosed space. Especially once a baby is mobile, new parents find a pack n play really helpful.
One of the best features of pack n plays is that they are light enough and convenient enough to be taken anywhere. You can use it as a travel bed on vacation, take it to the grandparents for a visit, or use it outside when the family is playing in the backyard. As a safe, portable play space, families get a lot of use out of them.
Can Newborns Sleep In Pack N Plays?
Yes. Like bassinets and cribs, pack n plays are regulated for infant sleep. However, if you use a pack n play for baby naps or overnight sleep, you must follow the same safe sleep guidelines as for bassinets.
A fitted pack n play mattress makes a play yard a comfortable and safe place for your baby to sleep for naps or as a travel crib. As with bassinets, however, follow the manufacturer's age and weight limit when using a pack n play for your baby.
Also, you should only use pack n play mattresses specific to your product. Supplementing a pack n play mattress with a thicker crib mattress can cause a dangerous sleeping hazard for your baby.
When Should You Stop Using A Pack N Play?
What's great about pack n plays is that you can use them for far longer than you can sleeping bassinets. In addition, play yards are secure play spaces for infants up to toddlers weighing about 30 pounds.
The time to stop using a pack n play, however, is when your toddler attempts to climb out of it. A pack n play has flexible mesh sides, so if your little escape artist is strong enough to try and climb out, it's time to stop using the pack n play.
Bassinet vs Pack N Play: Let's Compare
Now that you know how bassinets and pack n plays work let's compare them.
Bassinet

Pack N Play

Pros

Safe baby sleeping space for daytime naps and overnight sleep
Takes up less space than a crib in an adult bedroom
Portable and travel versions can be moved from room to room in your home
Fitted bassinet mattresses are designed for infant sleep
Height of bassinet is easier for moms recovering from birth or C-section to reach

Safe baby sleeping space for daytime naps and overnight sleep
Takes up less space than a crib in an adult bedroom
Portable and light and designed to be taken anywhere as a travel bed or play yard
Has multiple uses
Suitable for use for newborns up to toddlers
Designed for easy storage when not in use

Cons

Only suitable for infants from newborn to about six months or when baby is pushing up and rolling

Fitted pack n play mattresses tend to be thinner and not as comfortable for overnight sleep every night
Requires bending over and lifting out which may be difficult for moms recovering from birth or C-section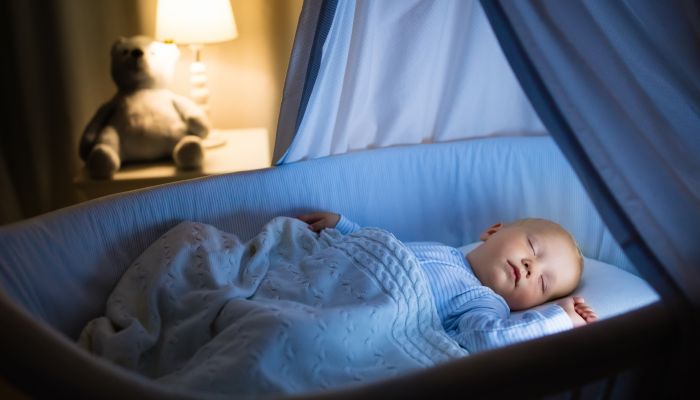 Which Is Better: a Bassinet or a Pack N Play?
Not every piece of baby equipment is helpful for every family or comfortable for every baby. Some of the products your friends and relatives might swear by may not be helpful to you.
Before investing in a bassinet, pack n play, or both, it's important to research and consider your space, budget, and lifestyle. Some good questions to ask yourself before you decide whether a bassinet or a pack n play is better for you and your baby are:
How much space do we have in our bedroom?
Would we feel more secure with a bedside bassinet in the early months?
Will we be traveling and doing sleepovers? Do we need a portable bassinet or travel crib?
Would we rather spend the money on a baby bed that's also a safe playing space, like a pack n play?
Will we buy a classic crib for our baby's room eventually?
Does either of us have physical issues that will make lifting a baby out of pack n play difficult?
If we use the pack n play for sleep, does the manufacturer make comfortable mattresses specifically for sleep?
How will our other children play safely around the new baby?
Every family will have different needs. When deciding whether a bassinet or pack n play is better for you, think about what will make you and your baby the most comfortable.
Guide to Choosing Between a Bassinet or a Pack N Play
Hopefully, we've shed some light on the bassinet vs pack n play dilemma.
Both provide safe sleeping spaces for newborns and babies. Both give you a safe place to put your baby down during the day when you need to be hands-free. Both are also generally small and light enough to be moved from room to room in your house for convenience.
However, there are some key differences which may sway your decision on which one to buy:
Bassinet

Pack n Play

Multi-functionality

Used mainly as a sleep space for young babies
Some are portable and can be used as travel beds
Some have useful features like vibrating bassinets

Used as a safe sleeping and playing space for infants and toddlers
Lightweight, collapsible, and portable
Designed to be taken with you easily for use anywhere you go

Longevity

Can only be used for about the first six months of your baby's life

Generally designed for use from newborn to toddler
Check manufacturer instructions for age and weight limits

Ease of Use

Can be used at your bedside
Height is easier for lifting your baby if you're recovering from birth or C-section

Height is more difficult for recovering moms to lift newborn babies
Can be moved from room to room, taken on vacation, used as a travel crib
Many parents use it all the time and view it as essential baby gear
Manufacturers are coming up with new versions of these products all the time. Many offer features in addition to the sleeping and playing functions. Look out for products that combine bassinets and play yards into one which may help make your decision easier.
Sale
Graco Pack n' Play Travel Dome
Portable Dome Bassinet can be used on or off the playard, so you can keep baby by your side wherever you go
The Travel Dome folds compactly and includes its own carry bag so it's easy and convenient to take on the go.Care & Cleaning: Spot or Wipe Clean, Machine Wash
Portable, raised bassinet positions baby at your eye level for check-ins through the night without having to get out of bed
Large canopy on bassinet features UV 50 protection to shield baby from the sun and keep cool
For example, the Graco Pack n' Play Travel Dome comes with a standard play yard, a raised, portable, travel bassinet, and a diaper changing station, all in one product. Smart products like this one allow parents to get a lot of value and use out of their registry gifts or their baby essentials budgets.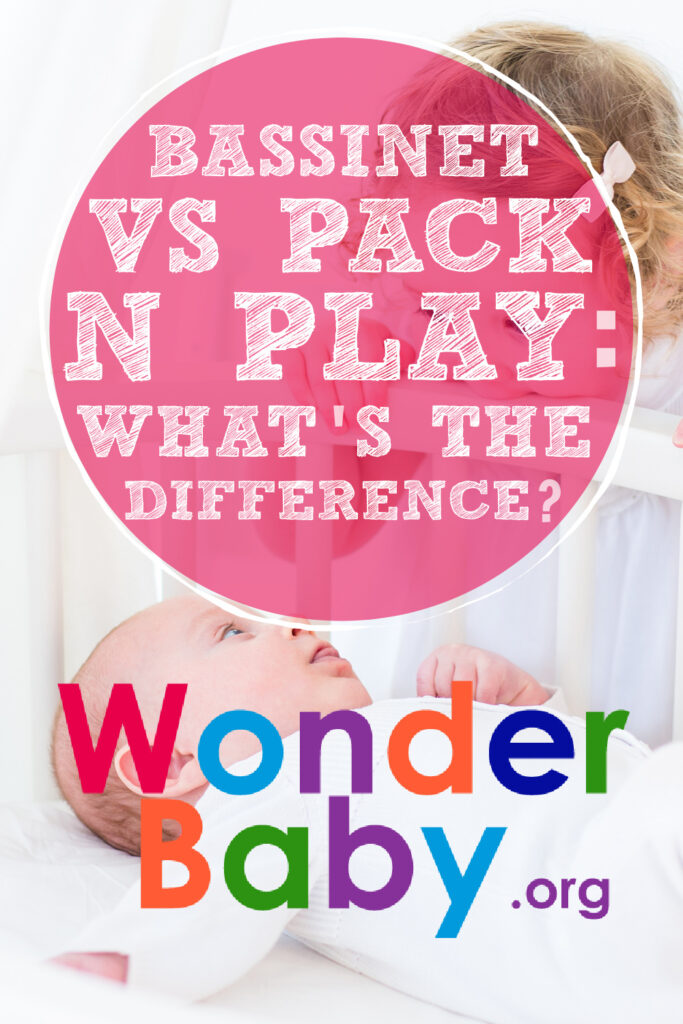 Related Posts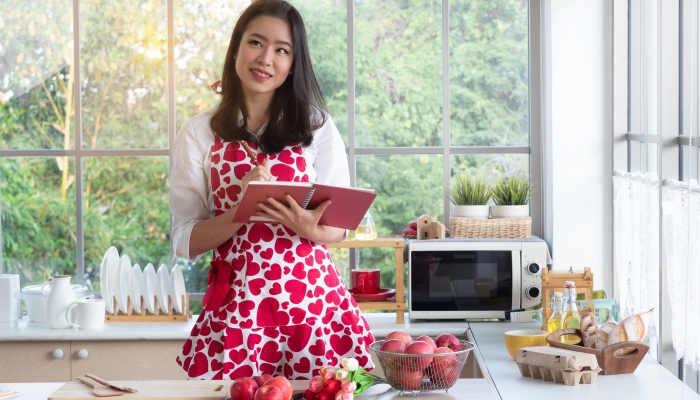 Parenting
Staying motivated as a stay-at-home mom isn't easy when you're responsible for so much. But these motivation boosters are sure to keep you going!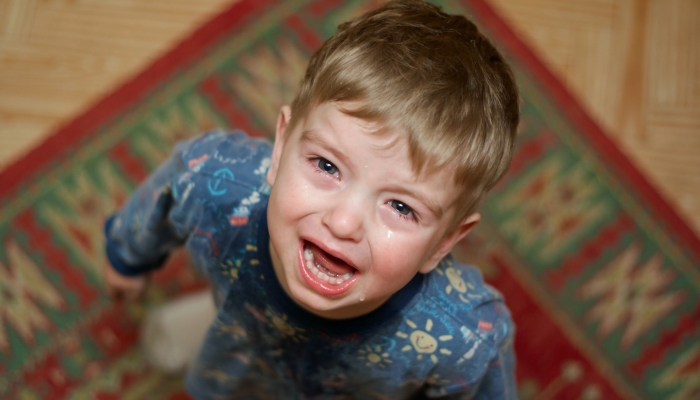 Parenting
Wondering if your child is having a tantrum or a meltdown? Read this article to know the difference between these emotional outbursts!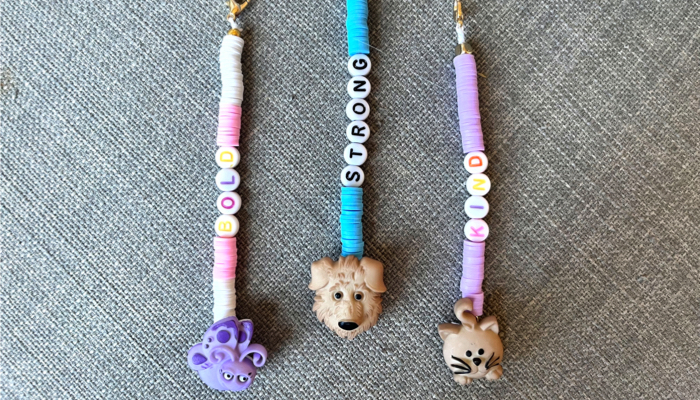 Parenting, Play, Tactile Art
These affirmation backpack buddy keychains are adorable and easy to make. Give your child a little encouragement with this simple craft as they head to school.