Mini Crib vs Crib: Which Is Right for Me?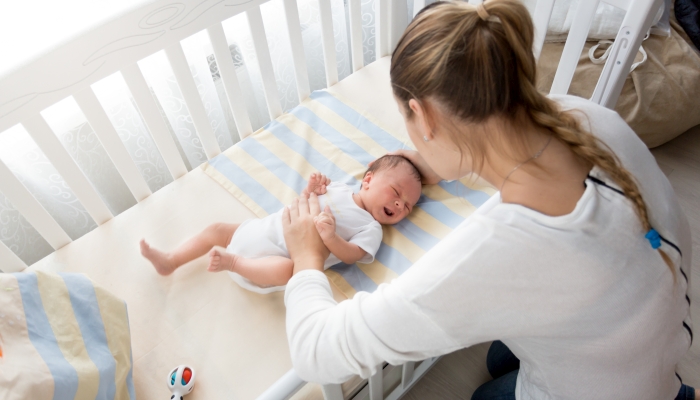 A mini crib is smaller than a standard crib.
Mini cribs are often called portable cribs because many portable cribs have wheels on the bottom.
A mini crib is a good choice for traveling or as a second bed in mom and dad's room.
The countdown to the days of diaper changes, late nights, and sweet snuggles has begun! You're likely eager to get the nursery just right. From the color of the walls to the theme of the bedding, there are many decisions to make!
One of the first decisions parents often make is which baby crib to buy. After browsing the aisles of every baby store in town, parents like you often find themselves trying to find the perfect crib.
Maybe you're searching for a baby crib that meets all the safety standards for your newborn baby. Or you're hunting for the crib that has room to spare as your baby grows. Perhaps you're looking for the crib that will fit in the snug corner of your room.
Whatever your priorities are, you'll want to know your options as well as what crib alternatives exist. This will help you make the best decision for your little one. Two of the most popular crib choices are standard cribs and mini cribs.
Unsure of which is right for you? We've got you covered! Learning the differences between a mini crib vs crib will make your decision easy!
What Is a Mini Crib?
A mini crib is very similar to a standard crib. Many features appear to be the same. A mini crib, however, is smaller than a standard crib.
Mini cribs are designed for small spaces. This means they have smaller dimensions than a standard crib. A mini crib is often around 24 inches wide and 38 inches long.
Mini cribs are also called portable cribs. Many portable cribs have wheels on the bottom of the legs. The wheels make it easy for parents to move the crib around the house if needed.
The name mini crib might make you think it's only useful for newborn days—similar to a portable bassinet. This is not the case. Mini cribs are built with some room to grow, though it may not be as much as a standard crib.
Some mini cribs come with a conversion kit just like standard convertible cribs. These conversion kits allow you to transform the mini crib into a mini toddler bed, daybed, or even a twin bed.
Mini cribs are sold in many of the same retailers that sell standard cribs. You'll know the difference by the words used to describe mini cribs. Some common terms used in the description of mini cribs include portable, travel, folding, or compact crib.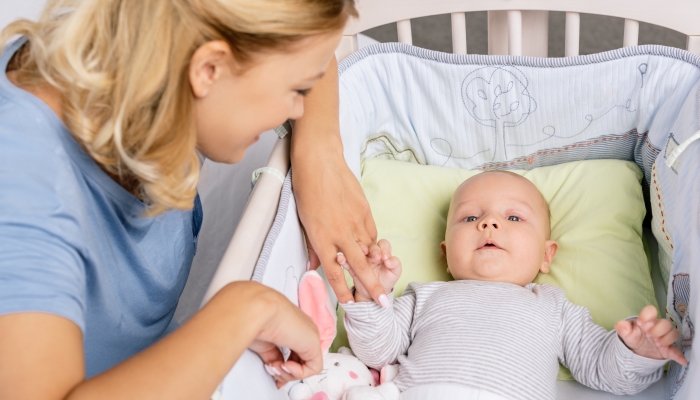 When to Use a Mini Crib
Standard cribs have been the go-to choice for baby beds for years. So you might be wondering when you would need a mini crib. Mini cribs are a wise choice if you find yourself in any of the following scenarios:
You need a crib for a small nursery.
You're looking to save money on a crib.
You'll be sharing a small room with your baby.
You want a crib you can move out of the way when not in use.
You're expecting twins and need to fit two cribs in the same room.
You're looking for an extra bed to keep somewhere else like the grandparent's house.
If any of these apply to your situation, a mini crib might make the most sense. Investing in a mini crib will save you money, space, and the headache of trying to move a standard crib back and forth.
There are also parents who choose to have both a standard crib and a mini crib in their home. A standard crib serves as a sturdy sleeping space for everyday use. A mini crib is a good choice for traveling or as a second bed in mom and dad's room.
What Are the Pros and Cons of a Mini Crib?
Before you purchase a mini crib, it's helpful to know what you're getting. We've found there are pros and cons to owning a mini crib. This list will help you decide if the pros outweigh the cons for your family.
Pros
Portable. Mini cribs often have wheels on the bottom. This makes them easy to move around the house and push out of the way when needed.
Less expensive. Mini cribs range from $100 to $600 for most models. The money you save here can go towards other baby essentials.
Space-saving. Mini cribs have a significantly shorter length and width than standard cribs. This is perfect for small nurseries and tight spaces.
Easy storage. Many mini cribs come with hinges that allow them to fold up. With this feature, you won't need to disassemble the mini crib to put it away.
Cons
Less sturdy. This isn't always the case, but some mini cribs are not as durable as standard cribs. With wheels on the bottom and a folding ability, they might feel more wobbly than a standard crib.
Odd mattress size. Keep in mind, you'll find variations in mini crib sizes. This means you'll need a custom mini crib mattress and special crib sheets that fit your model. This can cause a headache down the road if your specific sheets aren't available in many stores.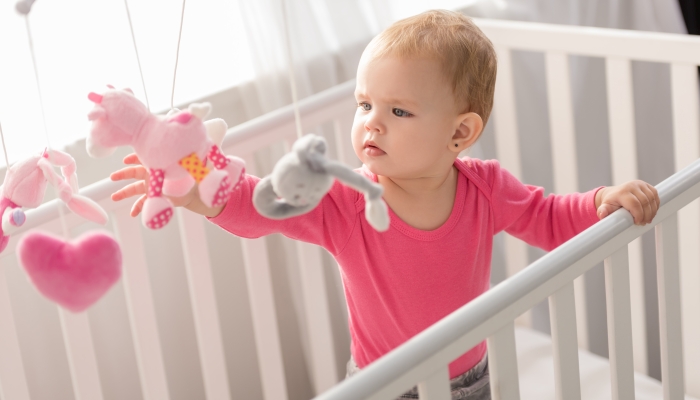 What Is the Difference Between a Mini Crib and a Regular Crib?
Mini Cribs and traditional cribs look very similar and serve similar functions. When shopping for a crib, it might be difficult to identify what sets them apart. We've found these main differences in most mini cribs vs traditional cribs:
Size
Standard cribs have specific interior measurements that are required by law. These measurements are 28 wide and 52 inches long. Unlike a standard crib, the length and width of a mini crib can vary. Generally speaking, the length will be significantly shorter at around 38 inches.
Standard cribs are often bulkier as well. The thick frames are built to last but also take up more space. Mini cribs often have slimmer frames.
Portability
Looking at a mini crib vs a standard crib, you will notice most mini cribs have features that make them portable. For example, most mini cribs come with wheels attached to the bottom. Regular cribs lack these features since they aren't designed for travel.
Most mini cribs designed for travel can also fold up for storage. Regular cribs are only able to be taken apart with tools and much effort. You will need to disassemble the entire crib if you're looking to store it.
Weight
Mini cribs are lighter in design than full-size cribs. Full-size cribs are made with heavier parts and a thicker frame. The design of full-size cribs is geared towards durability and aesthetics.
Mini crib models are designed with the purpose of movement and saving space. For this reason, the frame and all parts used are lighter than a standard crib.
Cost
When comparing the cost of a mini crib vs a full-size crib, the price tags will vary. At the lower end of the spectrum, both mini cribs and full-size cribs can be found in the $100 range. However, as you get into the more luxurious models, this is where you'll see the difference.
A standard crib can cost well over $1000. A mini crib is likely to cost around $600 for a nice model. This cost is likely due to the higher quality of materials used in standard cribs, as well as the long-term use you get with a standard crib.
Mattress size
This is one area many parents overlook when shopping for a crib. When you get a mini version of a crib, you'll also get a mini version of the mattress.
A standard crib is designed to fit a full-size crib mattress. The measurements for standard cribs are the same across the board and are regulated by ASTM. This means your standard crib mattress will also fit any toddler or crib-size fitted sheet.
Mini crib mattresses vary in size and will not fit a toddler-size fitted sheet. This means your baby's sheets may have to be special-ordered.
What Are the Pros and Cons of a Regular Crib?
Regular cribs are the most popular choice for baby beds. Many parents like the idea of investing in a solid piece of furniture to complete the design of the nursery. Before you buy, decide if it's a wise choice for you by weighing the pros and cons.
Pros
Sturdy. A full-size crib won't break easily or get beat up while traveling. Once you assemble the crib, it's there for the long haul. They are also built with weight limits that can accommodate your growing baby.
Standard mattress size. You won't need to search hard to find standard crib sheets for your baby's bed. Most major retailers carry fitted and loose sheets that will fit your child's mattress.
Room to grow. For parents of little ones who grow quickly, you'll appreciate the extra room a larger crib provides. Your child won't outgrow a traditional crib like they might in a mini crib.
Cons
No storage option. This might not be an issue for most parents. However, if you're looking for a crib you can easily move or break down, a full-size crib is not the best option.
Expensive. If you want a higher-end crib, you'll likely spend more than you would with a mini crib. However, some parents feel it's worth the cost since it's a long-term investment.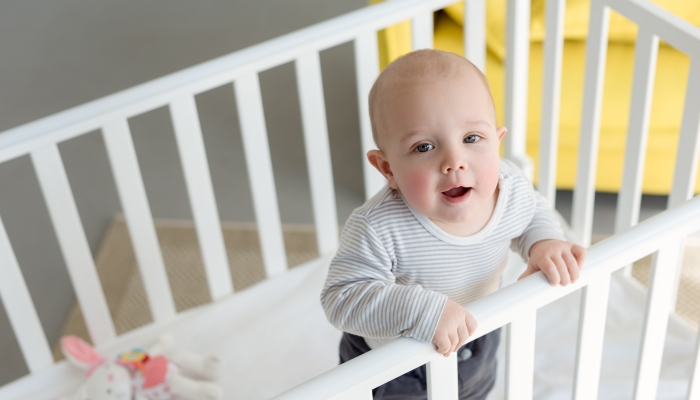 Should I Buy a Mini Crib or a Regular Crib?
We like the idea of buying a standard crib as a baby's main sleeping area. The cost of a standard crib vs a mini crib is only drastic if you're looking at high-end models. What sells us on the standard crib is that you can use it for longer.
Some babies just grow quickly. Unless there was a crucial need for a mini crib, such as limited space or travel needs, we think a standard crib is a better value for your money.
Also, no one likes the hassle of trying to find bedding that will fit a mini crib mattress. Being able to pick up sheets on your next grocery run, makes this a clear winner.
We realize that our needs may vary from yours, so it's important to decide based on your own lifestyle and needs. There are plenty of situations in which a mini crib just makes sense.
FAQs
How long can a baby sleep in a mini crib?
Most parents have found that by around 2 years of age their baby no longer fits in a mini crib. This of course will depend on the weight and length of your child.
Most mini cribs have a weight limit of up to 45 lbs. Your child might outgrow the length before they outgrow the weight limit. If the mini crib doesn't include features to adjust the mattress height, your child might become too tall for the crib.
If your mini crib does adjust, knowing when to lower the crib will help keep your baby from climbing out.
Can a newborn sleep in a mini crib?
According to the American Academy of Pediatrics' recommendations for safe sleep, any bassinet, play yard, or crib with a firm mattress is acceptable. This would make mini cribs a safe choice for newborn babies.
It's important to follow all sleep safety guidelines when using any type of crib for your baby to reduce the risk of SIDS.
Is a mini crib the same size as a pack n' play?
Pack n' plays are typically a little longer and wider than mini cribs. They are usually around 40 inches long and 28 inches wide. This puts a pack n' play somewhere in between the size of a mini crib and a full-size crib.
A mini pack n' play is even smaller than a mini crib. Those usually measure around 22 inches wide and 33 inches long.
Is a mini crib similar to a bassinet?
Mini cribs differ from bassinets in a few ways. Bassinets are smaller than mini cribs and are specifically designed for babies under four months of age. When your baby begins rolling over they can no longer use a bassinet.
Also, bassinets are not as deep as mini cribs. This makes them an ideal choice for new moms recovering from giving birth. You won't need to bend as far over.
Mini cribs and bassinets are similar in that they are often both portable. Portable bassinets come with wheels attached to the bottom so that you can easily move them around the house.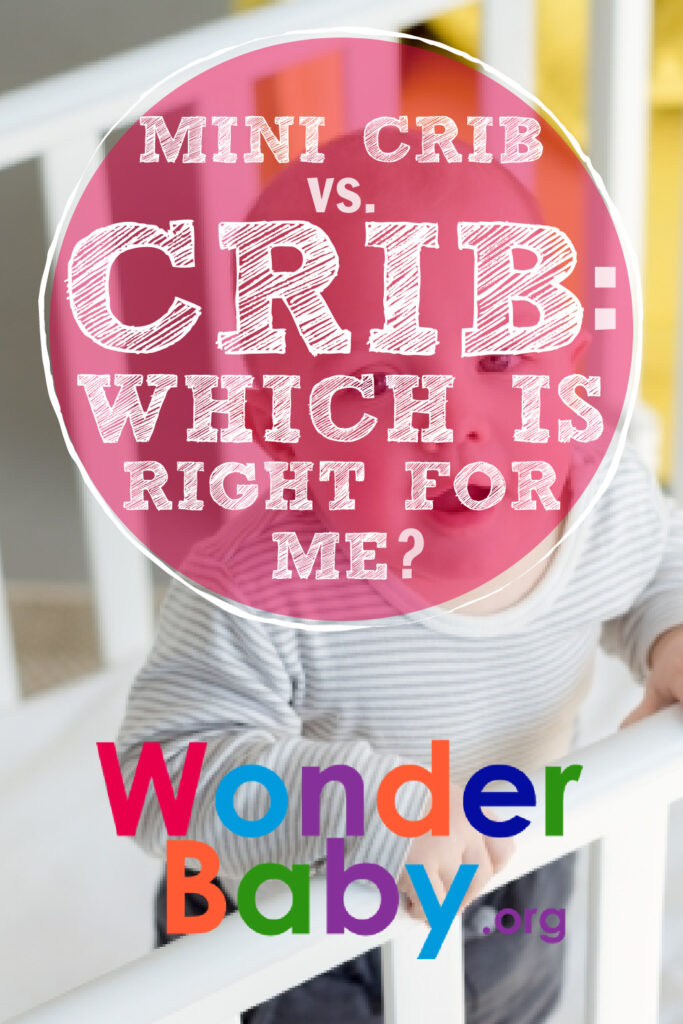 Related Posts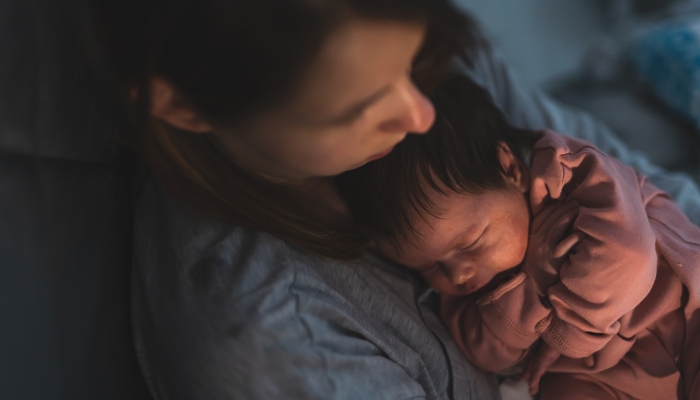 Sleep
From around six weeks, a newborn bedtime routine can help your baby learn the difference between day and night and prepare for a restful night's sleep.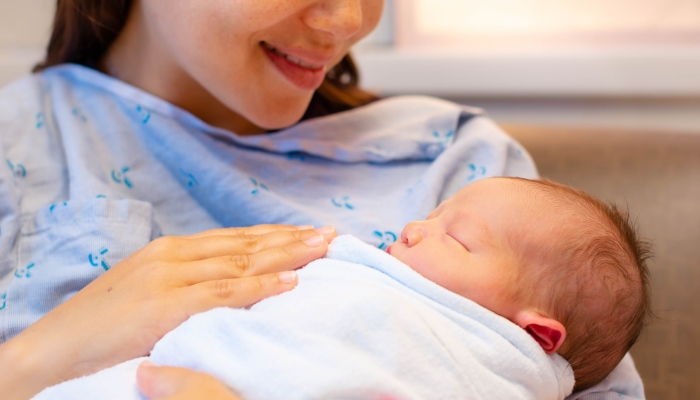 Sleep
Is your newborn fussy at night? From gentle bedtime routines to soothing sounds, creating a tranquil environment helps newborn babies sleep peacefully.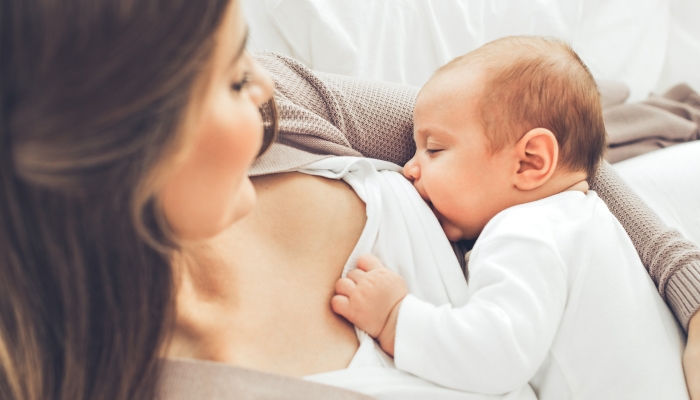 Breastfeeding, Sleep
Many people assume breastfeeding and sleep training don't go together, but it is possible to help your baby sleep better while continuing your breastfeeding journey.