Understanding Early Childhood Blindness: Causes and Diagnoses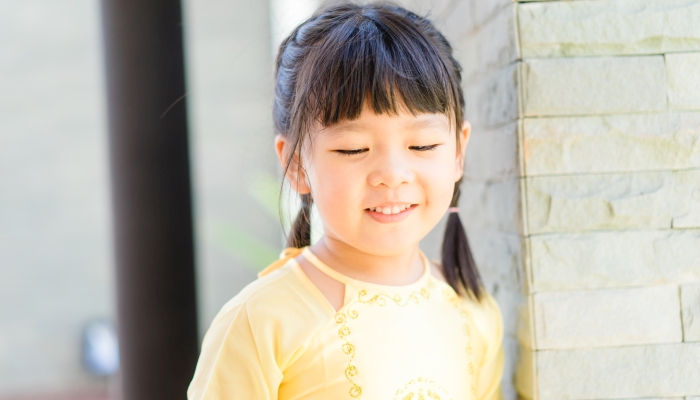 Low vision and severe vision loss in early childhood are largely avoidable.
Early detection and prompt treatment for children with vision problems are key in promoting eye health.
Many resources are available for children of all ages with vision impairment.
Blindness in young children is a worldwide problem.
According to the World Health Organization (WHO), the leading causes of visual impairment in children vary and depend on location. In developing countries, the primary cause of vision impairment in early childhood is congenital cataracts. In high-income and middle-income countries, the leading cause of childhood blindness is retinopathy of prematurity (ROP). In the United States, however, about one-third of blindness in children is caused by cortical visual impairment (CVI).
Regardless of what causes your child's visual impairment, discussing vision problems or vision loss in early childhood can feel scary and overwhelming. You may wonder about the causes of blindness in children, as well as risk factors and early signs of vision loss.
Education and resources are available for the whole family to help everyone be their healthy best.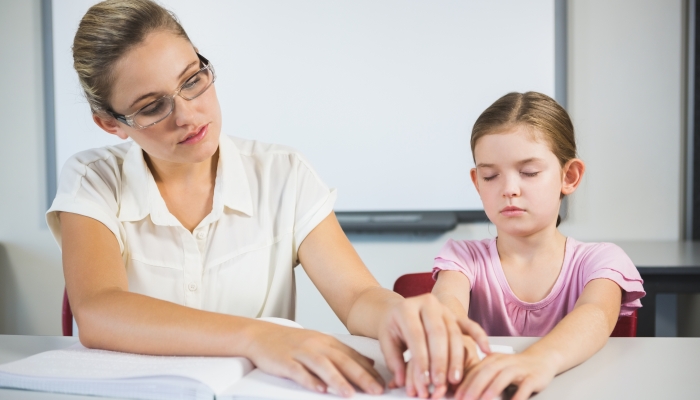 Blindness in Children: What Parents Need to Know
If your child is experiencing reduced vision or blindness, it may comfort you to know that many children and their families are in a similar situation.
In 2018, Dr. Graham Quinn and colleagues reported in the Journal of the American Medical Association of Ophthalmology that almost half of the premature babies at risk of developing retinopathy of prematurity would go on to develop some level of the condition. Data gathered in 2022 by Babies Count, an American registry of children with visual impairment or blindness, confirms that 43% of preterm infants have some level of restricted or low vision.
Because high-income countries have a greater ability to aid the survival of early babies, retinopathy of prematurity occurs in more instances in these places.
Blindness in Children: Curable or Permanent?
Many families face this hard question when learning about permanent visual impairment for their child. The hope is that early intervention will be able to preserve some of your child's sight.
In other cases, vision loss is permanent and may even be degenerative. The focus then shifts towards developing your child's ability to use their other senses to aid their development as they grow and adding as many adaptive resources as practically possible.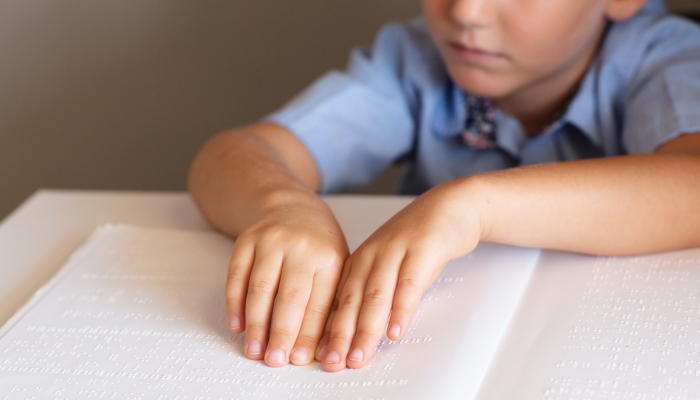 What Causes Blindness in Children?
There are many conditions that can cause blindness in children. Some are inherited at birth, while others develop over time.
Causes of low vision or childhood blindness include:
Genetic conditions, such as Leber's congenital amaurosis (LCA)
Cortical visual impairment (also called cerebral visual impairment)
Vitamin A deficiency
Congenital cataracts
Congenital glaucoma
Untreated maternal infection of measles or rubella
Premature birth (particularly in the late second trimester or early third trimester)
Very low or low birth weight (three pounds or less)
Retinopathy of prematurity
Conjunctivitis of the newborn (ophthalmia neonatorum)
Age-related macular degeneration (can begin at a very young age)
"Lazy eye" (amblyopia)
Corneal scarring
Retinal tear
Retinal detachment
High refractive errors
Optic nerve damage or trauma
Optic nerve hypoplasia (ONH)
Untreated eye diseases or conditions
Avoidable blindness in children of a young age can be prevented by following your doctor's recommendations during pregnancy and early diagnosis of suspected conditions.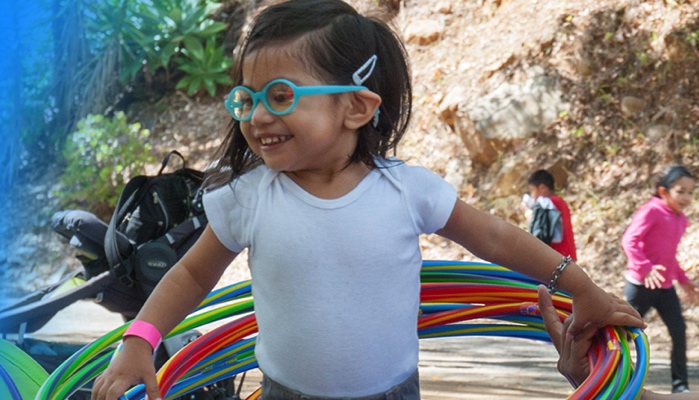 How To Tell if a Child Is at Risk for Early Childhood Blindness
It can be difficult to know if your child is experiencing low vision or vision loss. Especially since some conditions causing visual impairment are present from birth or early infancy, your child may not be able to tell you if they're having symptoms.
The American Academy of Pediatrics suggests contacting your child's doctor if you notice any of the following signs or symptoms:
Inability to follow or track an object with their eyes (if your baby is greater than three months old)
Eyes that are misaligned (look crossed, turn out, or don't focus together)
White or grayish color in the pupil
Eyes that move quickly from side to side or up and down (nystagmus)
Blurred vision
Eye pain or itchiness
Pus or crust in either eye
Eyes that are always watery
Eyes that seem overly sensitive to light
Early detection is key to addressing treatable eye conditions and preserving eye health.
How is Blindness in Children Diagnosed?
Your child's healthcare provider will usually examine their eyes as a part of each well-child visit—and there are several checks in the first few months of life.
If your doctor suspects eye disease or your child is at risk for early childhood blindness, you may be referred to a pediatric ophthalmologist.
At the specialist's office, your child may be evaluated in the following ways:
A detailed family history. If possible, learn if other family members have vision impairment or congenital eye conditions before the appointment. This information can be particularly valuable to the pediatric ophthalmologist in diagnosing your child. Genetic testing may also be recommended for your child or family members.
Discussion of symptoms. A parent's report is very important in identifying what symptoms you notice on a daily basis.
Physical exam. Drops may be used to dilate your child's pupils so the doctor can see blood vessels and structures inside the eye. Bright light may also be used as part of the examination.
Visual testing. This step includes the evaluation of your child's visual field, including side vision. Older children may participate in naming shapes, colors, or letters as a way to determine visual acuity.
Any diagnosis of vision impairment will be made after a complete evaluation by a qualified provider.
Prevention of Early Childhood Blindness
Childhood blindness that is not part of inherited genetic conditions is felt to be largely avoidable.
In 2015, Dr, Rohit Saxena and colleagues published a study in the Indian Journal of Community Medicine that reports "childhood blindness can be categorized as preventable and curable. Preventable causes include corneal scars due to vitamin A deficiency, injuries, etc., while curable causes include pediatric cataract, glaucoma, retinopathy of prematurity, refractive errors, etc."
The authors of this study report that prevention of vision impairment in early childhood focuses on good nutrition, vitamin supplementation, and universal immunization, as well as following safety recommendations to prevent eye trauma.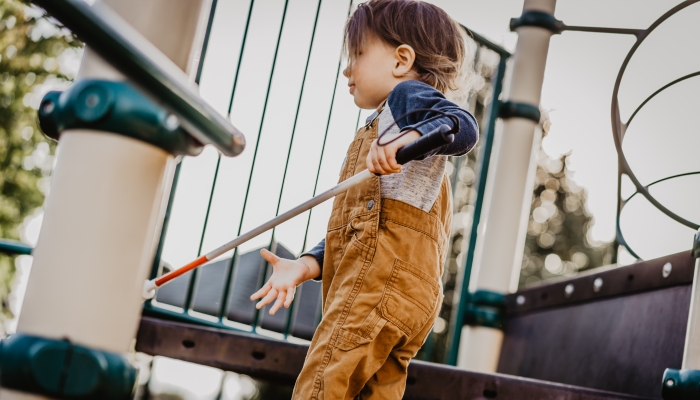 Treatment of Early Childhood Blindness
Currently, there are many treatment options available for children with varying levels of vision impairment.
Some intervention options include:
In the past, there was very little that could be offered to children with vision impairment. Several technological developments have made way for a variety of therapies to better allow children with blindness to develop to their full potential.
Emerging Treatments in Early Childhood Blindness
Significant treatment advances are actively being researched for blind children. Promising new options include:
Medication
Published in March 2023 by Chen and colleagues in eLife, this study found a medication used to treat high blood pressure also showed potential to treat LCA.
3D Printing
Damaged nerve cells inside the retina are a leading cause of blindness. Incredibly, 3D printing is able to make new cells that can continue to develop after printing.
Gene Therapy
This treatment approach was approved by the U.S. Food and Drug Administration in 2017 for individuals with specific genetic mutations that result in blindness. It's given as an injection to the eye while the patient is under general anesthesia.
Stem Cell Therapy
In 2016, Dr. Deniz Dalkara et al published a study called Let There Be Light: Gene and Cell Therapy for Blindness in Human Gene Therapy that reports "gene and cell therapy approaches offer therapeutic intervention at various disease stages. Gene and cell therapies opened new doors in the treatment of currently incurable retinal degenerative disorders and promise to be the therapeutics of the future."
While a diagnosis of blindness for a young child isn't welcome news, there are many resources and services available to help your child with visual impairment grow to their healthy best.
References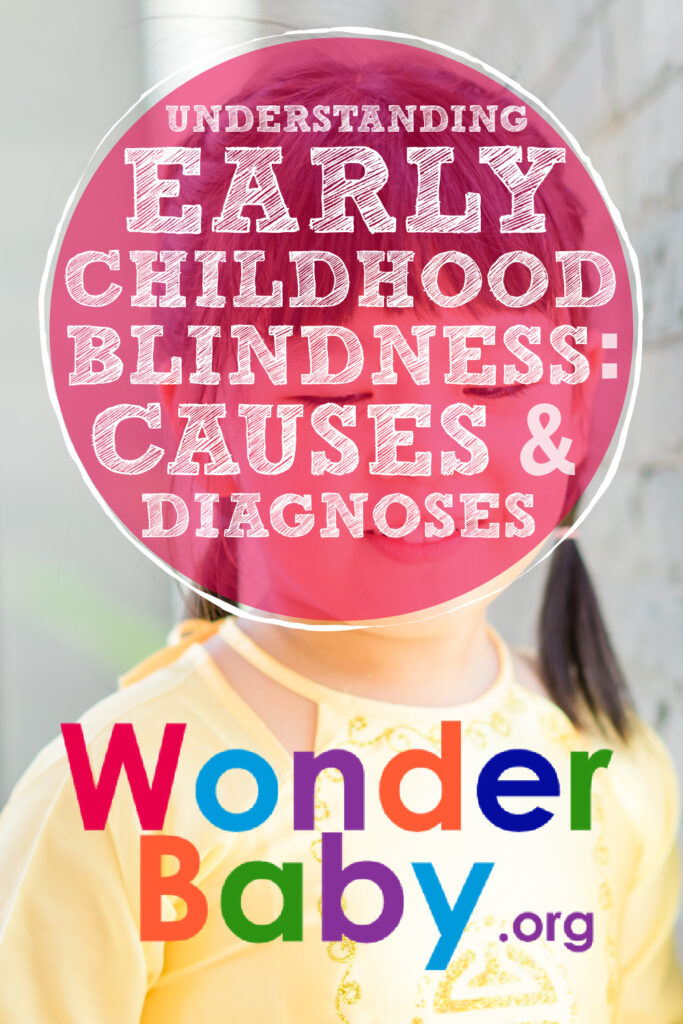 The information WonderBaby provides is not intended to be, and does not constitute, medical or other health advice or diagnosis and should not be used as such. Always consult with a qualified medical professional about your specific circumstances.
Related Posts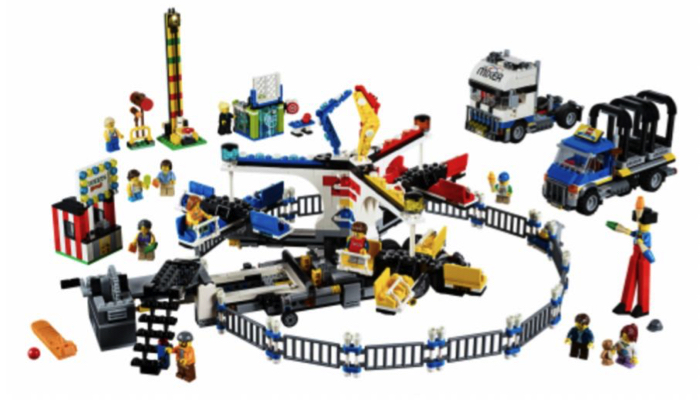 Toys, Visual Impairment
Bricks for the Blind provides text, audio, and braille instructions for LEGO sets that allows blind people to build LEGO sets independently.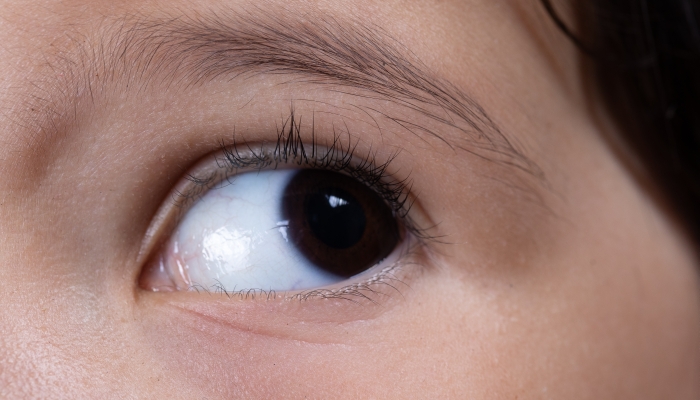 Eye Conditions and Syndromes, Visual Impairment
Aniridia is a condition where part of all of the iris of the eyes is missing. It can lead to blurry vision, light sensitivity, or even blindness.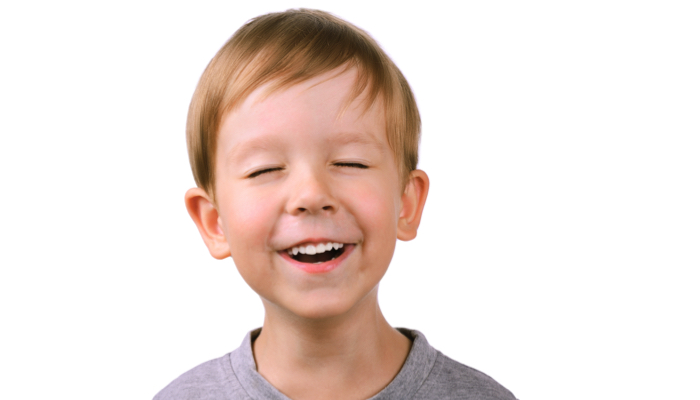 Eye Conditions and Syndromes, Visual Impairment
Microphthalmia is a condition where the eye does not fully develop. There's no cure, but early intervention can improve function for children with poor vision.