10 Cortical Visual Impairment Toys for Kids With CVI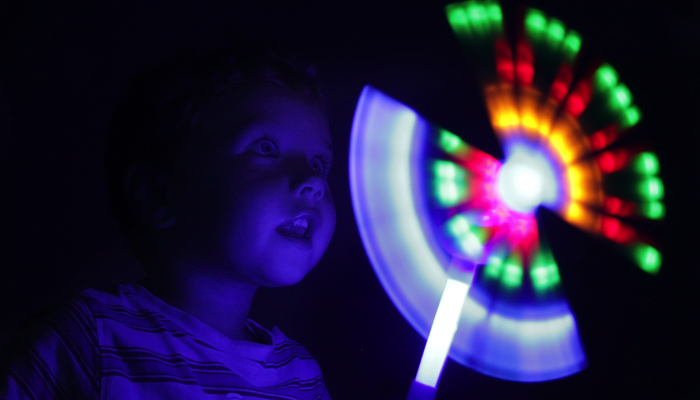 This post may contain affiliate links; please see our terms of use for details.
Children with CVI often prefer toys that are visually simple with bright colors and lights.
There are many mainstream toys that are affordable and work perfectly for kids with CVI.
Look for toys that can provide other sensory stimulation beyond the visual through interesting textures or sounds.
If you're looking for toys for a child with cortical visual impairment (CVI), there are some things to keep in mind. Many children with CVI prefer toys that are bright and visually stimulating, as well as those that offer interesting textures. Toys that light up or make noise can also be a good choice.
In addition, it's important to choose toys that are relatively simple in design, as complex patterns can be overwhelming for children with CVI. With these guidelines in mind, you're sure to find the perfect toy for the special child in your life.
Top Pick
Most Versatile
Most Colorful
See-Thru Shapes for Light Board
Top Pick
Most Versatile
See-Thru Shapes for Light Board
Most Colorful
What is Cortical Visual Impairment?
Cortical visual impairment is a visual disorder caused by damage to the part of the brain that processes vision.
A common misconception about cortical visual impairment (CVI) is that children with CVI are blind and therefore do not need visually stimulating toys. This is untrue.
Instead, a diagnosis of CVI implies an issue with the brain's ability to decode the information from the eyes to the brain. The eyes are typically healthy and capable of seeing, but there is a communication problem between the eyes and the visual parts of the brain.
Children with cortical visual impairment need consistent sensory input. The toys they use should be engaging while not being too visually complex.
According to the CVI range, Revised Edition, 2018, there are ten characteristics associated with CVI:
Color preferences (often red, yellow, saturated)
Need for movement (to elicit/sustain attention)`
Visual latency (slow processing time)
Visual field preferences
Difficulty with visual complexity (array, target/object, multisensory, faces)
Need for/attraction to light
Difficulty with distance viewing
Atypical visual reflexes (blink to touch, blink to threat)
Difficulty with visual novelty (easier with familiar objects, people, settings)
Difficulty with visually guided reach (looking and reaching/touching at the same time)
So when applying this range to purchasing toys, a teacher of the visually impaired (TVI) will advise that CVI-friendly toys:
Offer visual stimulation without being too complex or cluttered
Move in some capacity
Be in the child's preferred color(s)
Satisfy the need for light
Below is a list of toys that reach these requirements while also being inexpensive.
Light Board or Light Table
Sale
Light Table
EASY CARRYING — Light weight super slim light pad, thickness only 0.2'', about 5mm. Overall dimension including black frame is L14.2''xW10.6''xH0.2''. The visual working area is 9''x12''.
ADJUSTABLE BRIGHTNESS — Simply keep pressing the touch switch for several seconds until you get the desired brightness you want. It's gradual dimming effect.
EYESIGHT-PROTECTIVE DESIGN — Light tracing box with energy efficient flicker-free LED lamps, provides a perfectly even illustrated surface.
USB POWERED — tracer light board comes with 1pc USB power cable, you can easily connect to any computer, power bank or USB adaptor.
One of the ten characteristics of cortical visual impairment is "the need for light," according to Christine Roman-Lantzy, Ph.D. Therefore, a light table or light board is an essential toy for children with CVI.
However, light tables can get pretty pricey. This one is very lightheight, USB powered, and very affordable!
If you are the crafty, creative type, you could also make your own light table with items found around the house!
Fun light board activity
Cut out different shapes from red and yellow felt and place them on the light board. The light and colors will attract little eyes while also encouraging interest to touch!
See-Thru Shapes for Light Board
Sale
See-Thru Shapes
Transparent 3-D shapes fashioned in bright, bold colors
Explore geometry, volume, and other math concepts
Easy to fill with liquid or dry-fill, and easy to clean
There's magic to be found in new math skills, which help kids understand the world around them and lay down a solid foundation in science, engineering, and other STEM skills, school supplies,teacher supplies!
Place these colorful, see-thru shapes and images on your light board and allow your child to experience their variety while getting an array of light saturation. These magnetic tiles also look great on a light table while also being easy to build with.
Sale
Magnetic Tiles
Safe and Durability: Gemmicc Magnetic tiles are made of Non-Toxic and durable ABS plastic, the round corner design won't hurt your children's little hands, Our factory adopt the advanced ultrasonic welding technology to avoid any flaw, so there is no need to worry about your kids' safety, just release their endless creativity and free their imagination.
Bang for the buck: Gemmicc magnet tiles set comes with more pieces and no useless plastic blocks compared with other brands, This magnetic building block set contains 98 PCS magnet tiles,2 PCS of magnetic cars and 1 idea book for added fun, and we never compromise on quality, every piece is self-produced and checked one by one.
STEM Approved Toy: Gemmicc Magnetic tiles set is perfect for classroom, family, kindergarten, day care centers etc. This toys set can help enhance your kids' fine motor skills, color and shape recognition ability, Children can build anything they imagine, from 2D planar shapes to 3D geometry, your children will feel a sense of accomplishment during the play.
Powerful Magnetism, Build Bigger: This magnet building blocks comes with larger magnets which can provide with stronger magnetism, your children could build taller and larger structures, dream big, build bigger, Perfect toys for children age 3 4 5 6 7 8 9 years old, good gift idea for their birthday or Christmas.
It's a simple way for your child to build STEM knowledge while also developing the ability to find toys independently. As her abilities progress, these toys will grow with her by contributing to STEM knowledge and creative expression.
Fun shapes activity
Create a matching game for fun! Use the geometric see thru shapes on the light board to make a pattern and see if your child can recreate it.
Discover Light Bar
Sale
Discover Light Bar
This easy to activate the toy bar is fun and interactive for little ones
Lights up by touching the colored sections or spin of rattle drum
3 modes: Animals, colors, xylophone
Language switch allows you to hear the content in English, Spanish or French
The discover lightbar from Baby Einstein is a great toy for children with CVI. The large colorful buttons come in the full spectrum of the rainbow to draw the attention of any child, no matter their color preference. To help draw attention, each button also lights up and can play classical music, recite the colors in three different languages, or make animal noises. It also props up to help with accessibility.
Sesame Street Plush Toys
Sesame Street Big Bird Doll
CUDDLY FUN: This soft and snuggly Sesame Street mini plush Big Bird is a great pint-sized pal for playtime, and on-the-go family adventures!
NICELY SIZED AND PORTABLE: Cute and cuddly, this Sesame Street Big Bird toy is sized right for little hands! This small, soft toy fits into most diaper bags, backpacks, and strollers.
LOOK FOR ALL OF THE SESAME STREET FRIENDS: Also available: Elmo, Cookie Monster, Grover, Abby, and Ernie plush figures (Each sold separately. Subject to availability).
GREAT GIFT FOR 1 YEAR OLDS AND UP: Great gift idea for holidays and birthdays, a great toy for kids who are 1 year old and up.
Sesame Street is a beloved children's show for many people, young and old! Big Bird and Elmo are essential characters on Sesame Street making them a favorite toy for many children with cortical visual impairment.
Sale
Sesame Street Red Elmo Pillow
SUPER SOFT & GREAT SUPPORT – Pillow buddy measures 20 inch x 8 inch. Made of 100% polyester microfiber, the Sesame Street Elmo Pillow Buddy provides great support for any child. This plush stuffed pillow is comfortable to cuddle with whether in the car, school, or in your home.
LONG LASTING & FUN SIZE – With every hug, your little one is sure to be smiling. This well made durable pillow buddy will last many washes. Easy care spot clean only. Your child will never leave their Sesame Street Elmo pillow buddy behind!
GREAT FOR ALL AGES – Your child will quickly accept this Sesame Street Elmo Pillow as a member of the family and earn a spot in the bed. Great for playtime, naptime, or bedtime this will make the perfect gift for your loved one.
SHOP THE SESAME STREET COLLECTION – Collect this one of a kind plush stuffed toy and complete your ultimate Sesame Street collection. Enhance your child's bed and bath experience with our other Sesame Street products. Coordinating bedding and accessories available (sold separately).
The appeal of these toys is not just their eye-catching colors, but with no hard pieces on the dolls' bodies, their soft, plush feel is very appealing. Children in the first phase of CVI tend to be drawn to red and yellow colors. This makes the Big Bird and Elmo dolls a wonderful option for their toy collection since they are designed with pure bright colors.
Sale
Sesame Street Cookie Monster Doll
COOKIE MONSTER TAKE ALONG BUDDY: Cookie Monster is here as a cuddly plush perfectly sized for adventure! This 13" plush features Cookie with embroidered facial details, his cute googly eyes, soft blue plush, and playfully floppy limbs.
SOFT & HUGGABLE: This adorable Sesame Street plush toy features surface-washable construction for easy cleaning and is made from a soft, premium material that meets our famous GUND quality standards. Appropriate for ages 1 and up.
PERFECT GIFTS: Our plush dolls, teddy bears and stuffed animals make memorable birthday gifts, stocking stuffers, and more! Our official Sesame Street collection is perfect for fans and collectors of all ages. Gift a lifetime of hugs with a GUND.
QUALITY CUDDLES: Our award-winning bears and toys appeal to animal lovers everywhere, known for their unmatched quality and huggable designs. From toddler toys to adults of all ages, GUND plush is perfect for play, collecting and cuddling.
For those who have a blue color preference, the Cookie monster doll makes a great addition to the Sesame Street crew!
Fun plush sesame street toy activity
As your baby does tummy time, turn off the lights and place Big Bird or Elmo in the corner of the mat. Then put a spotlight on the toy. The reduced visual clutter coupled with the light and red or yellow coloring will make a fabulous attention grab!
Glitter Party Whistle
Glitter Party Whistle
Length:16.5cm/6.5 inch
Color random shipping
Made of fringed plastic with plastic mouthpieces
Make some noise with these fun squawkers at your upcoming birthday party
The Glitter Party Whistle is a musical toy made of fringed plastic with a plastic mouthpiece. The appeal of this toy is the shimmering fringe. They are eye-catching and also cheap so you can place many around the house for regular stimulation.
For kids who do not have hand-eye coordination yet, this toy is easy to set up in visual range to allow their eyes to be drawn to the shiny colors.
Fun party whistle activity
Tape a few of the glitter party whistles to your baby's car seat handle or above the diaper changing station. Take advantage of these everyday moments to engage and stimulate!
Cosmic Wand
Cosmic Ray Wand
Educational toys that help children learn
Made using safe and high quality materials
Toys for all age groups
Due to its brightness and accessibility, this light-up wand is preferred by many medical professionals as it assists them with assessing a child's visual tracking.
With just a gentle tap, the wand will begin a 15-second display of flashing colored lights. It comes in many colors so you can choose to use whichever one your child may be more attracted to and then can switch it up as their needs change.
Fun cosmic wand activity
Turn off the lights and turn on some dance music. Dance around with the cosmic wand! The bright colors and musical sounds will make for a fun time for both the parents and the child!
Glow Sticks
Sale
Glow Sticks
SAFE AND ECO-FRIENDLY: Using the most innovative industrial grade construction technique, these glow sticks are waterproof, non-flammable and have a non-toxic chemistry. This means they guarantee a long lasting and environmentally friendly option for lighting up your party.
PERFECT FOR EMERGENCIES, BLACKOUTS, SURVIVAL KITS, CAMPING AND PARTIES – These green light sticks have so many different uses that make them a must have item. You will be amazed with how useful they are when you'll need them. You can also take them for fishing/hunting/boating trips or give them to your child for their night's party.
GREAT FOR PARTIES: Coming in an easy to use design and a standard size, these sticks will light up guests' faces while providing a unique level of fun which makes it a perfect choice for Halloween decorations, Halloween party supplies, trick-or-treat bags, Halloween party favors, costume party and more!
PREMIUM QUALITY: These Ultra Bright Glow Sticks are made from industrial grade construction which uses a perfect blend of premium materials to provide you Non-Toxic, waterproof and CPSIA Compliant party glow sticks that assures a lasting use of up to 12 hours, more fun and 100% safety.
Ask any kid on the street and he will tell you that he enjoys playing with glow sticks! They are fun, bright, inexpensive, and versatile. Although most kinds don't last longer than 12 hours, they still provide an exciting, colorful glow for the entire duration. The bright glow of the sticks will attract attention especially when placed on a non-cluttered background.
This pack comes in six different colors. They are made from non-toxic, industrial-grade strength plastic so they are safe for children of all ages to play with.
Fun glow stick activity
Toss some glowsticks into the bathtub and turn off the lights. It provides a visually stimulating activity during bath time!
Suction Cup Toys
Stack & Squish Cups
Endless ways to play – Stick, stack, & squish! These 6 vibrant collapsible cups invite open-ended play and exploration. Featuring suction-cup bases, baby can stick them almost anywhere!
Developmental benefits – Promotes spatial reasoning skills and color discovery as baby grows
Perfect for water & tabletop play – From the bath to mealtime, baby will love using their Stack & Squish Cups to pour and experiment with water. And they stick to most surfaces, including bath tile, refrigerator, and high chair trays.
Familiar friends – A different character from popular Baby Einstein books and videos is featured on each colorful cup
Suction cup toys are recommended since they can be placed in all different ranges of your child's view. These stacking cups go great on trays, car seats, or hard floor surfaces. They come in a range of colors to suit any child's need.
Jellies Suction Cup
Baby Bath Toy Set: 9 colorful jellyfish bath toys
Unique Bathtime Fun: Stack, link and build fun shapes and structures
Fun Bath Toys for Older Babies: Jellyfish toys suction to the wall for bathtime fun
Made without BPA
Another fun suction cup toy are these jellyfish. They are a bright toy specifically designed for the bathtub. With its solid background and reduced visual clutter, a bathtub is a great place for visual stimulation.
Bright Starts Sweet Cupcakes
Bright Starts Sweet Cupcakes
Practice shapes and discover colors with pull-apart cupcakes
Easy to grasp and pull apart for shape matching fun
Cupcakes store in shape-matching pan
Infant toy for ages 3 months and up
These cute plastic cupcakes are bright visual toys that are easy to grasp and pull apart. They come in six different colors, including green, blue, and pink. They sit inside a shaped pan for easy maneuvering, which adds a skills-building exercise for any child working on growing his fine motor skills.
Light-Up Fish
Light-Up Fish
Bath toy, 12 different type Flashing ocean animal toy can easily light up colorful LED light when touching water. Both boys & girls will love it in the bathtime!
Light up bathtub toys are made of the highest quality material. It's eco-friendly, waterproof and no holes. Batteries are included and installed. Battery life is normally over 36 months and up.
Floating rubber animal toys are about 2.4 inches each, suitable for small hands of babies, recommended for baby infant 36 Month+. Your toddler will love these glow in the dark bathtub toys.
Ideal gifts for kids to help them develop the abilities to recognize sea animals and colors. Apart from bathtime, these glow pals are also suitable for swimming pool,beach, fish tank,home bedroom etc.
Entirely made from rubber, these light-up fish are suitable for children of all ages. They come in an array of colors to help attract any color preference. Each fish is suited with an LED light which provides hours of visual stimulation. They are waterproof which means they can be used in the bathtub or for water play. They are also useful toys to take on long car rides.
These light-up fish are bound to be one of your kiddo's favorite toys!
Fun light up fish activity
Water play! Fill a clear bucket with water and place it on a piece of black felt or a tarp. Turn off the lights and place some of the fish in the bucket of water. The dark background will help him find toys while also getting the sensory enjoyment of water play.
CVI Apps
An iPad is not inexpensive (and you can get help covering the cost of an iPad for special needs kids), but if you have already purchased this wonderful, CVI educational tool, you can use a few of these successful CVI apps designed with children in mind, many of which are free!
Below, I described a few of the free apps and their use for the visually impaired.
Free apps for CVI
Fluid: Bright, swirling visuals that mimic the look of water or gas floating through space. When the screen is pressed the visuals change and shift with the pressure, which gives the user the feel they are changing the images.
CVI Visual Tracking: Shows a black & white pattern background with different objects on the screen. The user will tap an object that is different from the one bordered by a colored circle. A sound goes off when the user is successful.
Visuals2Go: This app offers lots of features appropriate for many different diagnoses. It can even be used as a communication device for anyone who is non-verbal. All for free!
The useful aspect for those with cortical visual impairment is the visual cards and games. You can create your cards and print them off for hands-on use.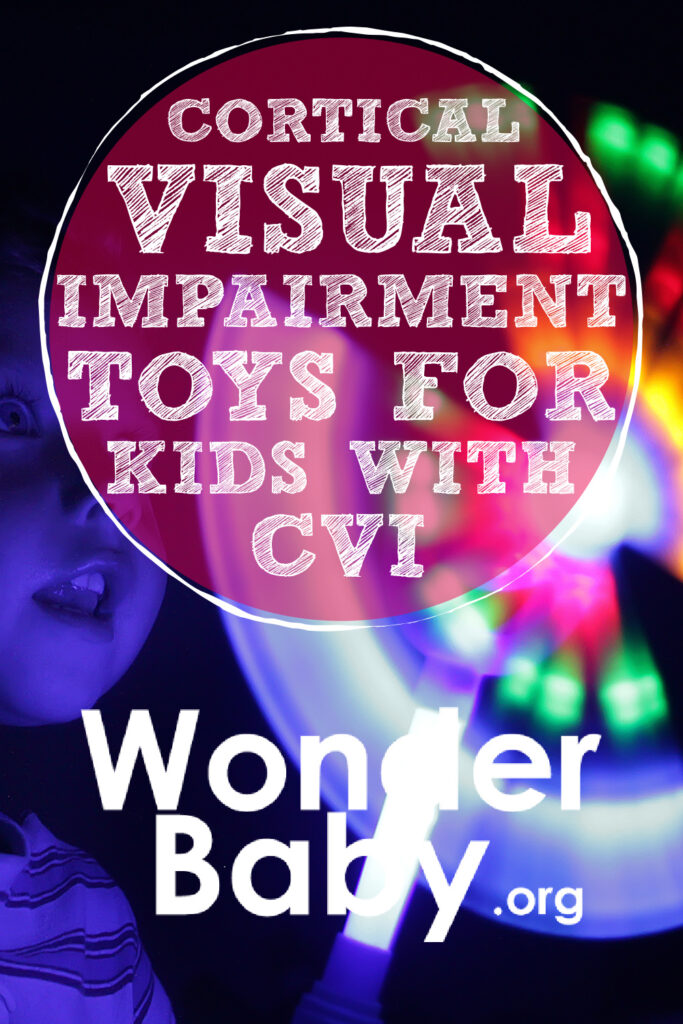 Related Posts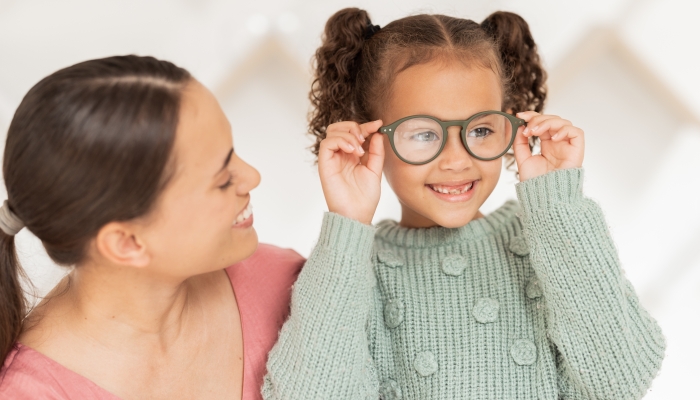 Eye Conditions and Syndromes, Visual Impairment
If you have a child with retinitis pigmentosa (RP), family members, therapists, and eye specialists can help you manage the stress that comes with vision loss.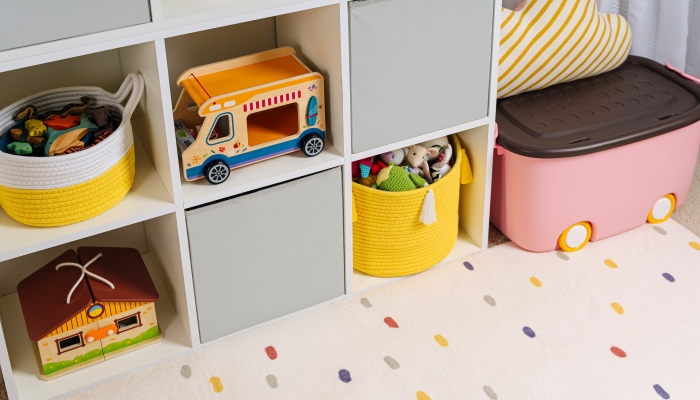 Play, Toys
Your home doesn't have to be overwhelmed by toys, even in the throes of raising tiny humans. Revolutionize your space with these ingenious toy storage ideas today!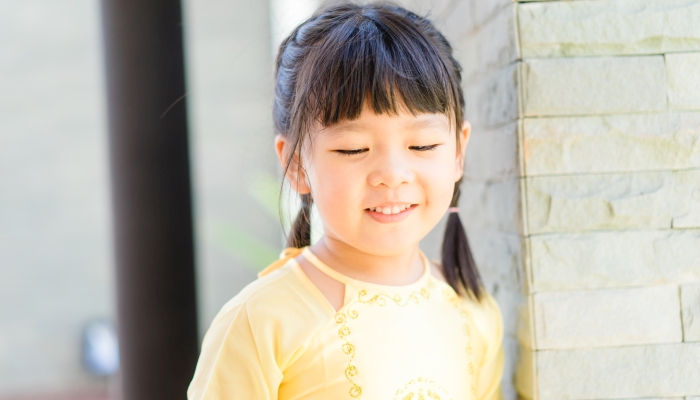 Special Needs, Visual Impairment
Vision impairment in young children can be caused by congenital and acquired conditions. Many services are available to help children with low vision achieve their healthy best.