I Need an Affordable Stroller for my Special Needs Child!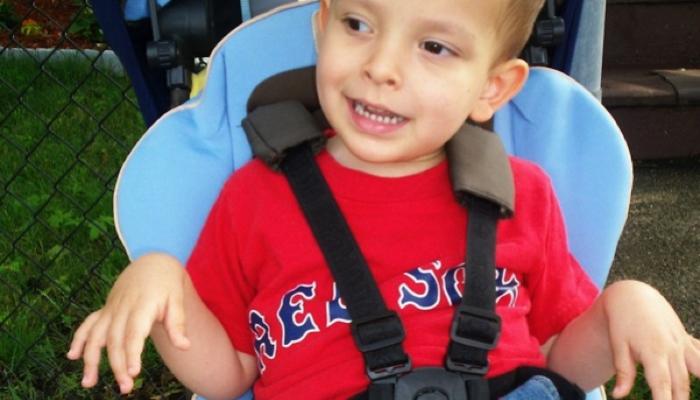 This post may contain affiliate links; please see our terms of use for details.
It can be difficult to find a nice commercial stroller with the support necessary for a child with special needs.
There are many professional strollers and pediatric wheel chairs on the market, but if your insurance company refuses to help you pay for one, then the astronomical price will necessitate you looking elsewhere.
This is the situation in which we found ourselves. So we took to the internet, the malls, and the plush baby stores to try out as many different strollers as we could find.
Our son went through a month of being carted from place to place while we sat him in stroller after stroller looking for something that supported his low muscle tone and other needs while still fitting our budget.
After what seemed like an endless search, we finally found the perfect stroller for us. It was definitely affordable, but we found other nice strollers that would also work well for children with special needs.
These strollers were also affordable in that they were far, far less expensive than the professional adaptive strollers that usually run around $2,000 to $3,000. But they were more expensive than a cheap Graco or Fisher Price stroller. However, these top-of-the-line commercial strollers offer similar features to the professional ones, but at prices regular people can actually afford.
We've done the shopping and hunting. Now all you have to do is check out our Top Three Picks and see which stroller looks best for your family…

Top Pick #1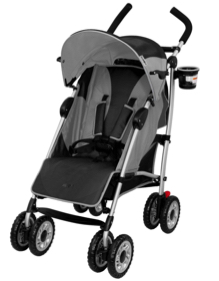 Why we love it: This is the stroller we chose for our son. The chair is sturdy and supports our son in an upright position. It has a nice spot for his feet so he feels secure, but there are no bars to hinder him from reaching out and feeling the things around him.
But what we really liked about the Mia Moda Cielo is its simplicity. We have a very small car and this stroller folds into an extremely compact size. Plus its simple design makes it easy to maneuver in small areas, like stores with narrow aisles or between tables in a restaurant.
It's the perfect stroller for city life!
Features:
Strong lightweight aluminum frame
Shoulder and Neck Support
Front-wheel suspension
Adjustable footrest
Easy to carry when folded
5-point harness
Adjustable seat recline
Weight: 16.8 lbs.
Size: 41″ x 15.75″ x 27″
Weight Capacity: 40 lbs.

Top Pick #2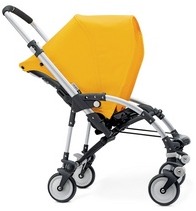 Why we love it: Our son loved this stroller. We actually had a hard time getting him out of it when we were at the store, he was so happy and comfortable. The Bugaboo Bee sits upright and is the most supportive stroller of all the strollers we tried out. It's sleek design makes it easy to maneuver and it folds down very flat (though it's not nearly as compact as the Mia Moda).
The Bugaboo Bee seat is also reversible, and it's compact design fits easily into your car. The sun shade is also quite big and will actually keep the sun out of your child's face.
Yes, it is expensive, but when you compare it to the prohibitively expensive pediatric wheelchairs (usually priced in the thousands and offering similar features) it's actually a really good deal.
Features:
One-piece foldable and compact
Reversible seat
Supportive hard-shell back rest with ventilation holes for comfort
4-position seat recline
Height-adjustable handle bar
Swivel wheels and suspension system for a steady, bump-free ride
Adjusts to various car seats
4.2 gallon under-seat basket
All fabrics removable and machine washable
Suitable up to 37.5 lbs
Stroller weighs 16.5 lbs
Rain shield and other accessories sold separately

Top Pick #3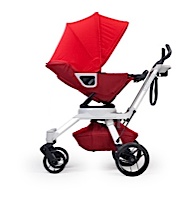 Why we love it: The Orbit G3 takes reversible to a whole new level! The base of this stroller moves in just about any direction, very smoothly, and with almost no effort. It's like creating a stroller on a lazy susan! And, like the Bugaboo Bee, the G3 grows with your child, so it's a great investment.
The G3 folds down very flat and even though it is pricey, it's still well worth it. Unlike the Mia Moda, the G3 offers more protection for children who have a harder time sitting up on their own. The G3 is very sturdy and supportive, though not as supportive as the Bugaboo Bee, but we liked best about this stroller was how easy it is to get your child in and out of it, no matter how big they are. It also has the added feature of an infant car seat which can also swivel in your car, which is very helpful when getting low-toned infants out of the car.
Features:
Compact when closed.
Rotating seat.
Folds with one-handed, twist-and-lift motion.
Included snack tray is food-safe (BPA-free and PVC-free) and shaped to hold sippy-cups with handles.
Removable Cargo Pod diaper bag has shoulder strap and bottle pockets.
State-of-the-art ventilation system uses perforated seat shell, airflow channels, and wicking fabric.
UV sunshade.
Innovative QuadShock suspension gives your baby a smooth ride & hassle-free no-pump tires.
Includes 5-point safety harness and removable support bar
For use from birth to 40 lbs.
Know Your Options
For us, the Mia Moda was a lifesaver, but there are many great stroller options on the market for every type of family in every situation. If you're still searching, check out our other reviews on the best travel strollers, best umbrella strollers, and, if you have twins, you can even take a look at the best double strollers! Now get out there and go for a nice stroll.
Related Posts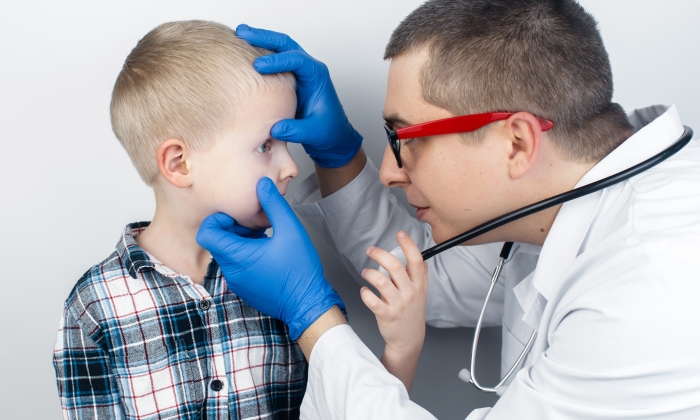 Eye Conditions and Syndromes, Visual Impairment
Congenital glaucoma is a disease where the pressure inside your baby's eye is too high. This can damage the optic nerve and can even make your child go blind.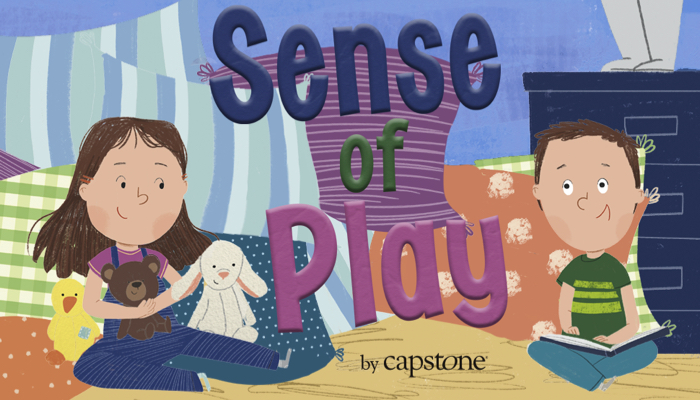 Braille and Literacy, Product Reviews, Visual Impairment
Dana Meachen Rau's book, Sense of Play, follows the adventures of Chip and Joy as they play. Chip is blind, but this doesn't get in the way of their play!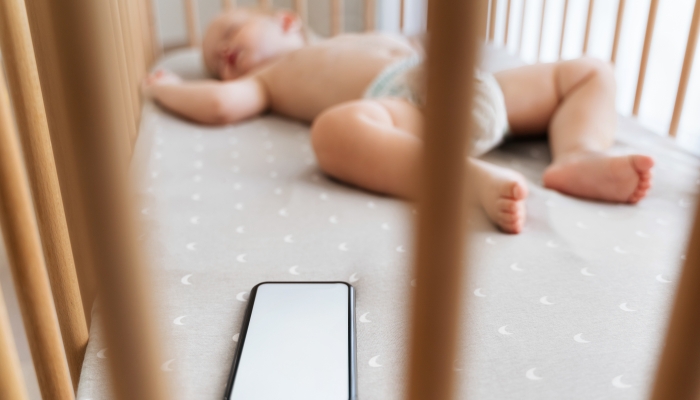 Product Reviews
Wondering whether white noise will help your little one sleep better? Here's our guide to the best baby sound machines to help your baby fall asleep soundly.