Toddler Playroom Ideas on a Budget: Fun but Frugal!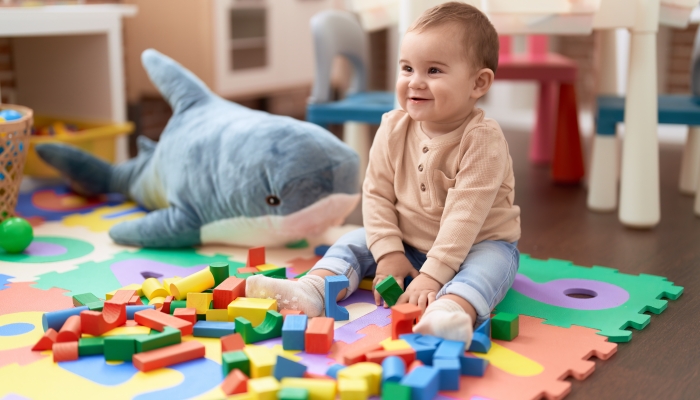 This post may contain affiliate links; please see our terms of use for details.
A designated toddler playroom keeps your home organized and tidy and teaches your child organizational skills.
The purpose of a playroom is functionality, toy storage, and providing a safe play space for your child's creativity, so it doesn't have to be overly decorated.
A playroom on a budget can still be a colorful, fun, attractive space in your home.
Kid stuff really has a way of taking over your home. One minute everything's in baskets, and the next minute, your sofa is a den, a half-done puzzle is your new coffee table top, and you're not sure you remember what your area rug looks like anymore.
If you have the space for a playroom in your home, many parents will tell you to go for it. Having a designated room for block towers, stuffed animals, library books, dollhouses, and that collection of My Little Ponies helps keep the rest of your house organized.
It also gives your kids a space to call their own for pretend play, games, building, and the mess that goes along with it.
A playroom doesn't have to break the bank to be functional, beautiful, and fun. Check out these toddler playroom ideas on a budget that are fun but frugal!
Do Kids Really Need a Playroom?
The short answer is no; a playroom is not an absolute necessity. Having a playroom is a personal choice that depends on three things:
Whether you have the extra space in your home.
The number of children of you have.
The age of your children.
Regardless of how large your home is, designating a room as a playroom means letting go of a different purpose for that room, such as an office, guest bedroom, home gym, or family library. So think carefully about whether your family would benefit from having a separate playroom. You don't want to invest time and money in creating a playspace only to have it become a dumping ground for old toys and laundry.
The kind of playroom you set up also depends on whether you have small children close in age who play together with shared toys. For example, if you have a two-year-old and a four-year-old, a playroom may be the perfect solution for keeping toys from taking over the whole house and giving them a safe space in the home for creative play.
If, however, you have a toddler and a teenager, their needs for space, privacy, and a place to be with friends are totally different. So a multi-purpose family room with storage space for toys might be a better option than a room given over entirely to Paw Patrol and Lego.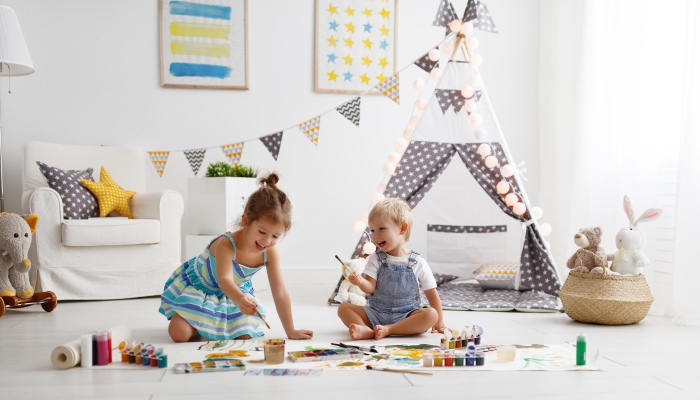 To help you decide whether a playroom is right for your family, take a look at these pros and cons:
Pros of a Playroom

Cons of a Playroom

Keeps kids' toys and books from taking over your home by creating an organized, designated, tidy space.
Encourages creativity and imaginative play by giving your kids a play area with accessible items like toys and dress up clothes.
Maintains the bedroom as a place for quiet and sleep rather than stimulation.
Helps children learn to be organized and to take care of their things.
Creates a nice secure, safe place for play dates.

The room could be used as a gym, guest room, library, office, or family room instead of a playroom.
Your child's creative play is isolated from the rest of the family, limiting interaction with older siblings and parents.
Has to be curated and you have to keep the organization or it becomes a dumping ground and an unusable space.
Will be outgrown in just a few years.
How Much Should You Spend on Your Kid's Playroom?
The amount you spend on your kid's playroom is entirely up to you and what you can afford. However, a budget playroom can be just as colorful, fun, and practical as one curated by an interior designer.
Remember, too, that the point of the playroom isn't to fill the space with furniture and decor. This is a practical room for organizing your kid's toys, books, and art supplies. Kids want a big open floor space free of clutter and furniture for their dens, wooden block buildings, and floor puzzles.
Decorate your child's playroom with their own artwork rather than with costly adult wall art. It gives them ownership of the space. A budget-friendly play space can still be a beautiful and fun place to play.
How Do You Set Up a Playroom on a Budget?
Here are three key things to keep in mind to help you stay on budget:
Think Ahead, Decorate Neutrally
Your toddler will be ten years old before you know it. You may be tempted to make the room pink-tastic, but using monochromatic and neutral tones for walls, floors, and furniture now means the room can grow as your child grows and change with their developing tastes.
Reuse and Repurpose
You don't have to buy a brand-new set of acrylic boxes or expensive wicker baskets to organize your kids' play space. There are so many playroom organization ideas you can take from things you can recycle and repurpose in your household before buying new. 
I've used yogurt and butter containers for everything from storing puzzle pieces to holding paintbrushes. Cover diaper or formula boxes in brown paper or fabric for storing larger items.
A Total Makeover Isn't Necessary
Your child's own artwork will add color to the walls. Children's books facing outward so you can see all the colors and pictures are great for decorating too, without having to paint floor to ceiling.
Have any old wall hangings or posters from your first apartment? Your children will love having things in their room that they know once belonged to you. Photo collages of people and places they love make for easy, budget-friendly wall art.
Tips to Save Money When Setting Up a Playroom
Once you get going, you'll find all kinds of creative ways to save money while making a fun playroom.
Budget-Friendly Idea

Why It Works

Buy second-hand furniture in your local thrift store, on Facebook Marketplace, on Freecycle or Ebay.

You'll save money compared to new, and you won't be too worried about it getting damaged or well-worn while it's in your playroom.

Invest in key pieces like shelving, and spend less on things like seating.

Shelving is essential for your kids playroom to stay organized. It makes sense to invest in shelving units that are adaptable and that will last for years.

Chairs and sofas, however, aren't as necessary, since kids want an open floor space for playing anyway.

Cover up walls and floors instead of re-carpeting or painting.

Instead of expensive paint and wallpaper, go for bulletin boards, wall stickers, and use kids' artwork to brighten the walls.

Instead of re-carpeting or reflooring, try inexpensive, colorful area rugs or child friendly foam mats.
Look for furniture pieces that also have storage so you get twice the utility for your dollar.
Fun But Frugal Playroom Ideas on a Budget
Check out these amazing playroom ideas for a great kids' playroom on a budget:
Chalkboard Wall
Having a chalkboard wall as an accent wall in your playroom adds fun, interest, and creativity to the space. Your kids can use chalk or chalk paint pens for their creations, and they'll have fun drawing on the walls over and over again. Many chalkboard paints are also magnetic, so you add colorful magnets to the mix too.
If you don't want to paint, try wall sticker chalkboard sheets you can just stick to your walls!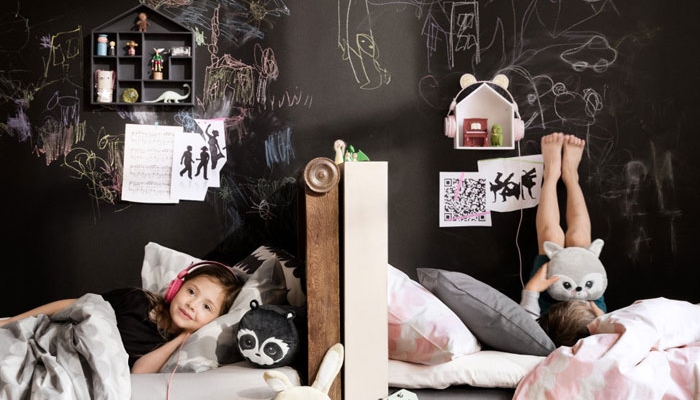 Colorful Storage Bins
One way to add color to a room without making over the walls and floors is to use storage bins in your child's favorite colors. Alternatively, use clear storage bins and rely on the color of your children's toys to add a splash to the playroom.
Design experts Clea Shearer and Joanna Teplin at The Home Edit are adept at this, using clear boxes for toys and storing them by color to add interest. They also help your children learn to stay organized themselves because when kids can see where things belong, they're more likely to put things away.
Low Floating Shelves
Low floating shelves give your child easy access to their books but also add a pop of color and interest to the walls. You're basically using the book covers as decor. Choose a corner of the room to be a reading nook with shelves at kid level, add a colorful bean bag or floor cushion, and you've got a cute and cozy reading space.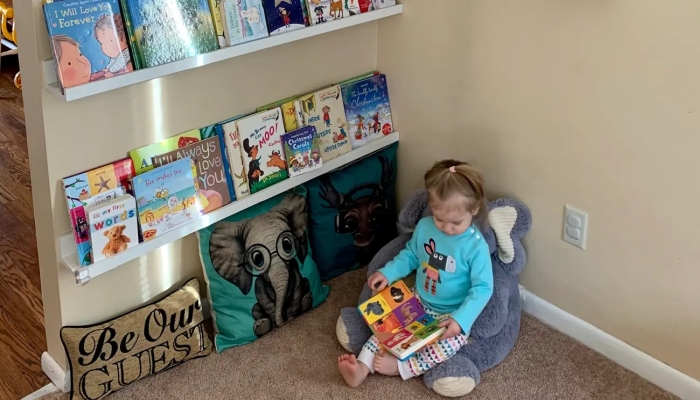 Gallery Wall
What do you do with all those paintings from preschool? When you're out of room on the fridge door, make one wall into a gallery in the playroom. It's an inexpensive way to add color and fun to the wall space and give your little one a sense of pride in their work.
If you want to avoid marking the walls with tape or tacks, try a clothesline and some clothespins for hanging your mini Picasso's work.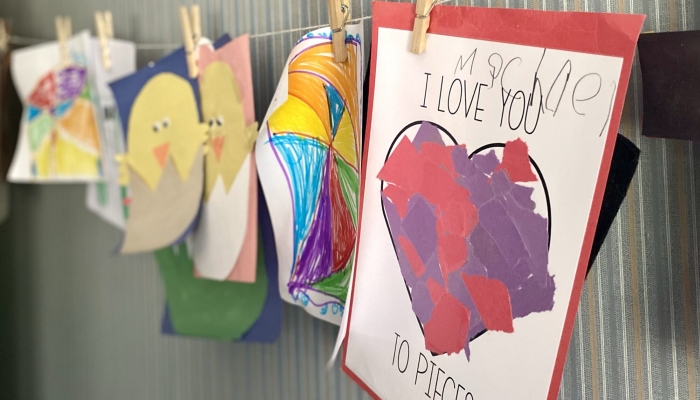 Ball Pit
Adding a DIY ball pit to one corner of the playroom instantly creates a hugely entertaining space for just a little extra money.
Fill a kiddie pool with your choice of colored plastic balls and pat yourself on the back for making such an awesome budget playroom.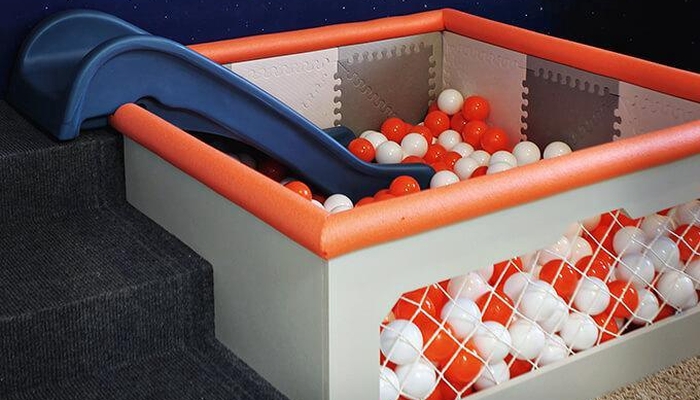 Maps as Wallpaper
One of the best playroom ideas for adding a sense of adventure is using old maps as wallpaper. Create an accent wall or paper the entire room with maps from thrift stores, the dollar store, or leftover from your own travels. It's a cheap way to cover the walls and instill your little explorer with a priceless love of learning.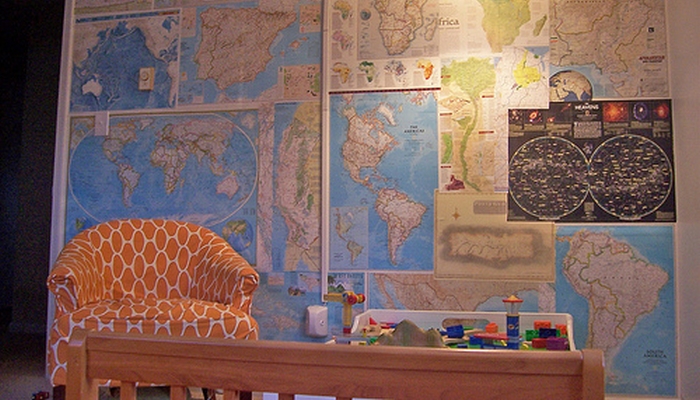 Seating Alternatives
You don't need to invest in too much playroom furniture, especially for toddlers who will spend a lot of time playing on the floor. When it comes to budget playroom ideas, think creatively about seating. This is a good option if you're working with a small space too.
Instead of investing in a child-size table and chairs which your kids will outgrow in a few years, look for floor cushions, poofs and bean bags as less expensive alternatives. If you're handy with a sewing machine, you can custom-make these yourself from old bedding, sheets, quilts, or scrap fabric.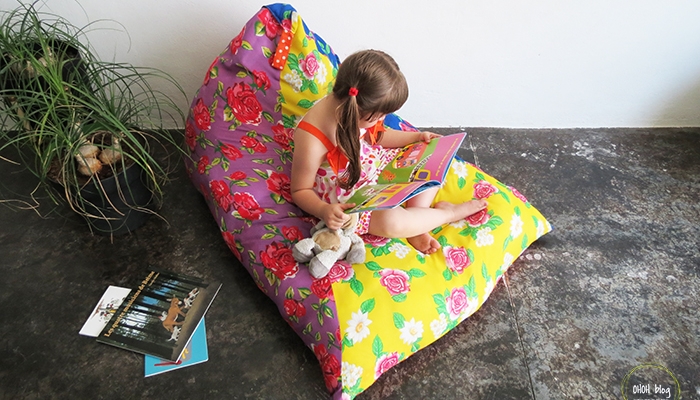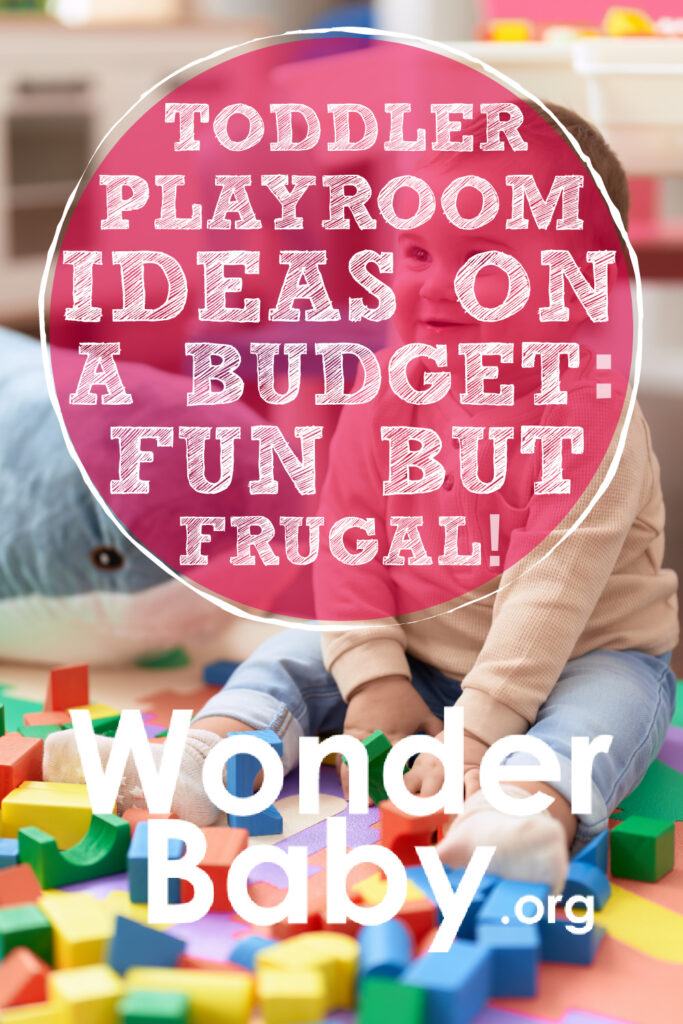 Related Posts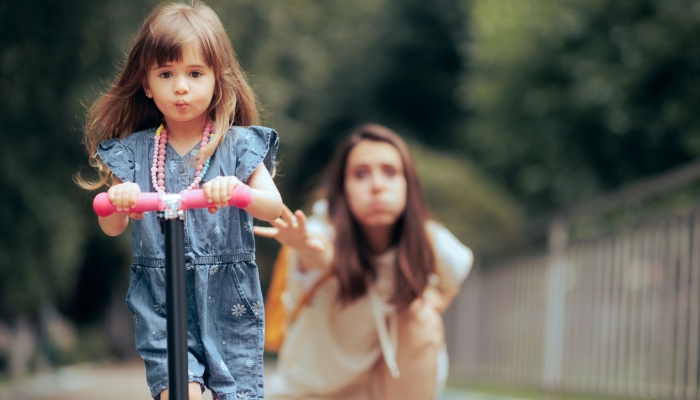 Development, Parenting
Understanding the history, differences, and strengths of proximal and distal parenting will help you decide what parenting approaches work best for your family.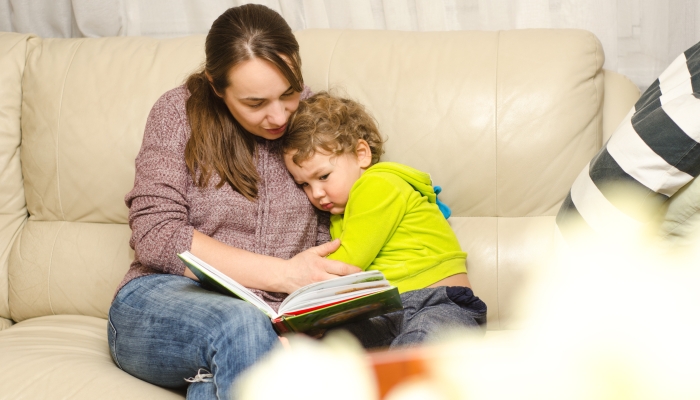 Parenting
Children's books can help you and your kids get through sad and difficult times. We've found some of the most healing books about grief for kids.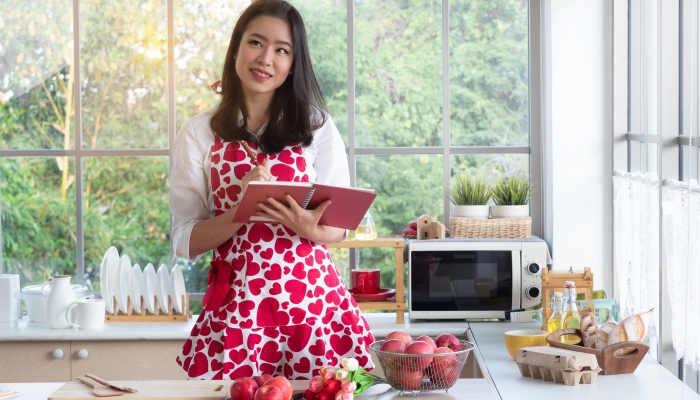 Parenting
Staying motivated as a stay-at-home mom isn't easy when you're responsible for so much. But these motivation boosters are sure to keep you going!