Our 5 Favorite Stroller Wagons of 2023
This post may contain affiliate links; please see our terms of use for details.
Stroller wagons are a great alternative to traditional strollers for growing toddlers and families with two or more young children.
Stroller wagons are ideal for families who spend a lot of time outdoors on different terrains because of their large all-terrain tires, push and pull handlebars, and spacious storage.
While they tend to be bulkier and heavier than regular strollers, kids love them, and parents find them more accessible and practical in many situations.
There comes a point when almost every toddler will refuse to be strapped into their stroller while simultaneously refusing to walk another step. If you're lucky, this will happen before you leave the house. If you're not, it will happen in the middle of a theme park, supermarket, mall, or parking lot, especially when you're in a rush.
If you feel like your toddler is approaching this point, a stroller wagon might just be what you need. Stroller wagons offer fidgety, restless kids more freedom to move, see, or get out and walk when they want to.
While kids may start to reject the stroller, the wagon is something they universally want to hop into.
Wagon strollers are also great for families with two or three kids under five who have few traditional stroller options that are comfortable for all their kids to use at once.
If you want to find out whether a stroller wagon is right for you and your growing family, check out our favorite stroller wagons of 2023.
Best Choice
Best for Storage
Best for Outdoor Adventures
Evenflo Pivot Xplore All-Terrain Stroller Wagon
Veer Cruiser Stroller Wagon
Best Choice
Evenflo Pivot Xplore All-Terrain Stroller Wagon
Best for Storage
Best for Outdoor Adventures
Veer Cruiser Stroller Wagon
Our Choice: Evenflo Pivot Xplore All-Terrain Stroller Wagon
Sale
Evenflo Pivot Xplore All-Terrain Stroller Wagon
Push or pull, decide on the fly. It's easy to adapt your ride with a flip of the handle
All-terrain wheels give you the freedom to go from pavement to beach and beyond
Canopies with UPF 50-plus help shield your child from the sun's harmful rays
Spacious Storage: Easy access basket to hold all your child care essentials. Rotates in to the wagon when only one child is seated
Pros

Cons

Reasonably priced.
Versatile seating for two children from infancy and up.
Drop-down seat feature so it's easy for kids to climb in and out.

Car seat adapters and toddler seat are sold separately, adding to the overall cost.
Bulky to fold and store.
The Evenflo Pivot Xplore All-Terrain Stroller Wagon is a very popular choice among parents, and for good reason.
The versatility of this wagon stroller gives it excellent longevity. There are multiple ways to use it with more than one child because it can function as a travel system and an all-terrain stroller wagon. That makes it a great choice if you're a family with two under two, for example.
The Evenflo Pivot Xplore can function like a double stroller travel system when using infant car seat adapters and a toddler seat, both purchased separately. As your babies turn into toddlers, you have space for two to ride comfortably with safety harnesses.
As your kids get bigger and more able, the wagon's drop-down feature lets them easily get in and out on their own. That makes it perfect for vacations and outdoor adventures.
When using it for beach trips or nature walks, your little ones are protected by two canopies with UPF 50+ protection.
All these features, plus its sturdy and reliable all-terrain wheels, make this one of the best stroller wagons on our list. However, be aware that its reasonable price increases if you buy the extra adapters and toddler seat.
Also, once it's collapsed, this stroller wagon is still pretty bulky, so this might be something to consider if your trunk space or storage is limited.
Material: Metal, Polyester | Maximum Weight Recommendation: 55 pounds | Age Range: 6 months and up
View on Amazon | View on Walmart.com | View on Target.com
Best for Storage: Baby Trend Expedition
Sale
Baby Trend Expedition
Stroller wagon with a hideaway pull handle that easily allows the stroller wagon to transform from "push" stroller to "pull" wagon mode; Color: Modern Khaki
Large cargo space with built-in seating for 2 equipped with 3-point safety harness belts for added safety; Large and easy push brake
Seat2Mat extra cushion that can transform into a lie-down mat; Huge ratcheting canopy with UPF 50 plus sun protection and air-flow mosquito netting
Flip-over basket can be used at the front or back of the wagon for flexible storage capabilities; Ultimate Storage Solutions include parent tray and removable child tray with 2 cup holders and center consoles, plus 2 additional cup holders outside of the wagon
Pros

Cons

Good mid-priced option.
Seat2Mat feature.
Removable snack tray and cup holder child console.

Heavy for parents life and use.
Takes up space despite slim-fold collapse.
Parents agree that the Baby Trend Expedition 2-in-1 collapsible stroller wagon is a sturdy, practical, and versatile alternative to a traditional stroller.
Use the car seat adapter to seat an infant and a toddler. Or, seat two toddlers comfortably, with safety harnesses and a removable snack tray and cup holder console.
It's also a great wagon for just one child. The Seat2Mat feature is an extra cushion to create a flat space for one child to nap comfortably when you're on the go.
It has a large sun canopy with UPF 50 plus sun protection and mosquito netting that covers the entire wagon to keep your little ones cool and out of the sun.
Parents are pleased with its maneuverability and the ease of switching from push to pull mode.
Another plus is all of its included storage features. It has a parent tray at the handlebars, a flip-over storage basket that can be used at the front or back, a removable child tray, and additional cup holders and pockets.
Overall, this is a quality stroller wagon with lots of great features at a reasonable price compared to many competitors.
However, if space in your car or home is tight, keep in mind that even when folded, the Baby Trend Expedition takes up a lot of room. You'll also want to give it a test drive, as it is one of the heavier wagon strollers that will weigh even more once your kids are in it.
Material: Metal, Steel, Polyester | Maximum Weight Recommendation: 50 pounds | Age Range: 6 months and up
View on Amazon | View on Walmart.com | View on Target.com
Best for Bigger Families: Wonderfold W4 Elite Quad Stroller Wagon
Sale
Wonderfold W4 Elite Quad Stroller Wagon
PERFECT COLLAPSIBLE WAGON – Folds easily and holds up to 4 passengers in removable/reclining seats, with five-point adjustable safety harnesses to keep the little ones secure
HIGHLY VERSATILE WAGON STROLLER – Designed for kids 6+ months old and has a 99 pound weight capacity per bench (2 seats per bench) with a 300 pound total weight capacity. Once the kids are grown, the seats can be removed and it makes a perfect sports, camping, or beach wagon!
EASY-ACCESS FRONT ZIPPER DOOR – Lets kids get in and out easily; it also makes storage a breeze
DEEP CARRIAGE BASKET – Keeps kids safe and comfortable, with zippered mesh panels for optimal ventilation
Pros

Cons

Fits up to four children safely and comfortably.
Storage space on all sides.
Raised, reclining seats.
Removable, machine washable lining.

Sun canopy can be awkward.
Expensive.
Bulky to store.
Families with more than two small children can have difficulty finding a stroller that meets their needs.
Although traditional double strollers often have a third seat adaptation, it can be tricky to find a comfortable stroller option for families with twins or more than two kids under five years old.
The Wonderfold W4 Elite Quad Stroller Wagon checks many boxes for larger families. It's designed for children ages six months and above, with two raised seats per bench and an overall weight capacity of 300 pounds.
It can seat up to four children in reclining, removable seats with five-point safety harnesses.
Unlike other stroller wagons, its adjustable push handle cannot be converted to a pull handle.
However, it does come with an optional pull strap, should you want to use it.
It has storage pockets on all its sides. It includes a detachable rear basket, back panel pocket, and seat pouch so you can easily transport all your kids' gear.
Another plus is the removable fabric lining that's machine washable, a definite must when you've got four messy kids on board!
The Wonderfold W4 also has a removable sun canopy. However, this doesn't provide the same coverage as other stroller wagons. It also operates on sliding rods, which can be somewhat cumbersome to use.
This is a big wagon that takes a lot of weight. As a result, you can expect it to be pretty bulky when folded and it's heavy, so take care when lifting it in and out of your car.
While it is one of the most expensive on this list, for families with a lot of little kids to take places, the Wonderfold W4 is the best stroller wagon in terms of capacity, safety, comfort, and storage.
Material: Polyester, Alloy, Mesh | Maximum Weight Recommendation: 300 pounds | Age Range: 6 months and up
View on Amazon | View on Walmart.com | View on Target.com
Best for Outdoor Adventures: Veer Cruiser Stroller Wagon
Veer Cruiser Stroller Wagon
LIGHTEST WEIGHT AND MOST COMPACT FOLD IN ITS CLASS: At 32 pounds, the Veer Cruiser wagon stroller for infants and toddlers boasts a compact, foldable design for smooth travels & maneuvers. Its compact, one-hand open and fold allows it to fit in the boot of a Mini, be gate checked like a stroller (on most airlines) and store easily. But less is more: Cruiser's kid capacity is a best-in-class 55 pounds per seat for 2 kids and cargo capacity is 300 pounds (with no kids on board).
SAFE FOR BABIES AND TODDLERS ALIKE: Our collapsible folding wagon stroller meets or exceeds ASTM safety standards and is JPMA Stroller Certified. Accommodates infant car seats from all major brands (adapters sold separately). Nap system makes Cruiser a JPMA certified bassinet and its bug shield creates the perfect rest stop when out on full day adventures. This is much more than a utility wagon for gear, as it's designed from the ground up for our most valuable cargo.
EASY TO MANEUVER: Push, pull or pull alongside. The handle locks in upright position for easy pushing, then unlocks and rotates down for easy pulling up hills and through soft terrain like sand or snow. Or you can push alongside like modern luggage.
PRECISION BUILD: Military grade aluminum, premium water resistant softgoods and hardware, and perforated plastics seamlessly work together to optimize strength, fit, finish and weight.
Pros

Cons

Lighter than most stroller wagons at 32 pounds.
Folds to be more compact than competitors.
True all terrain tires.

Expensive.
Rear storage basket not included and many accessories sold separately.
Adventurous families love the Veer Cruiser Stroller Wagon because it's truly all-terrain and includes some features that similarly priced competitors don't.
While it is on the expensive side, compared to other stroller wagons at this price point, it is lightweight and has one of the most compact folds. Weighing only 32 pounds, lifting and getting in and out of your car is easier than similar products.
It has large, rugged tires designed for snow, sand, gravel, or any rough terrain you come across.
It's designed with outdoor family fun in mind because its frame and seats are hose washable.
Removable seat cushions are machine washable. So it's one of the most practical strollers for outdoor use.
The child snack tray and parent cupholder are included. However, car seat adapters and rear storage basket are sold separately. The price of this wagon stroller can really start to ratchet up once you add on these extras.
Overall, though, the Veer Cruiser Stroller Wagon is ideal for young families who want smooth handling and superb maneuverability in all weathers and on all terrains when exploring the great outdoors.
Material: Aluminum | Maximum Weight Recommendation: 110 pounds | Age Range: 6 months and up
View on Amazon | View on Walmart.com | View on Sears.com
Best Smaller Stroller Wagon: Graco Modes Adventure Stroller Wagon
Graco Modes Adventure Stroller Wagon
Folds 30% smaller than the market leading stroller wagon (as compared to the 2020 Evenflo Pivot Xplore stroller wagon in the US)
Push or pull handle lets you easily decide how to ride
Two wide, plush child seats for extra toddler comfort
All-terrain rubber tires with suspension for the park, the beach—wherever your daily adventures take you
| | |
| --- | --- |
| Pros | Cons |
| More compact and lightweight than most wagons. | Very little additional storage. |
One thing you'll notice when you start shopping for wagon strollers is how much bigger and heavier they are compared to traditional strollers, jogging strollers, and even regular double strollers.
If you like the idea of a wagon stroller but you're unsure about the weight and bulk, the Graco Modes Adventure Stroller Wagon is a good one to check out.
At only 30 pounds, this is one of the most lightweight wagon strollers on the market. It is several inches smaller than the Evenflo Pivot and Baby Trend Expedition. This means it's easier to pack up and get in and out of the trunk.
It's compatible with all Graco infant car seats, although you'll have to purchase the adapters separately.
The wagon features two plush toddler seats, an adjustable push-and-pull handlebar, and two large canopies with UPF 50 protection. It also boasts all terrain wheels with excellent suspension. It's easy to maneuver, even with two toddlers in tow.
One downside of the Graco Modes Adventure Stroller Wagon is the storage. Having loads of storage space is one of the most sought-after features of comparable stroller wagons.
The lightweight and more compact nature of this wagon stroller is the trade-off for competitors' useful storage pockets and baskets.
However, for families with two kids who need more space and flexibility when out and about, the Graco Adventure Modes Stroller Wagon is a good option.
Material: Polyester, Aluminum, Mesh | Maximum Weight Recommendation: 50 pounds | Age Range: 12 months and up
View on Amazon | View on Walmart.com | View on Target.com
Recommended Accessories
If your stroller wagon doesn't include them, you can still find plenty of stroller accessories that make your stroller easy to use and convenient.
If you need more storage, check the brand's own storage products, as they will make things that are a perfect fit for your stroller. For example, Baby Trend makes this great insulated cool bag that fits in their storage basket.
Baby Trend Insulated and Versatile Stroller Wagon Storage Basket
HOLDS EVERYTHING YOU NEED ON THE GO. The Baby Trend Stroller Wagon Deluxe Storage Basket holds up to 20lbs of your strolling necessities. The storage set includes a flip-over basket and an insulated cooler with mesh organizer.
INSULATED LAYER KEEPS BEVERAGES NICE AND COOL: The insulated cooler can be removed to use separately from the storage basket; it helps provide temperature regulation for beverages and ice packs.
INCLUDES ZIPPERED LID AND CARRY HANDLE: Insulated cooler has a zippered lid with carry handle on top, offering an easy on-the-go solution for your family.
THE PERFECT ORGANIZER, OFFERS EASY FLIP IN AND OUT: The Stroller Wagon Deluxe Storage Basket can be flipped over and used on either side of wagon.
For big kids who decide to hop out of the stroller wagon to walk alongside you, there is the Tagalong Stroller Accessory. This helpful tool can be hooked onto shopping carts, suitcases, and anywhere it would be helpful to keep your kids close in a crowd without restraining them while keeping their feet free of the wheels.
Tagalong Stroller Accessory for Child Safety
DETACHABLE HANDLE: The Tagalong is an easy to attach handle that can be attached to a stroller, wagon, shopping cart, backpack, luggage and more! This toddler must have attaches in seconds and can be easily positioned/moved for your child's height!
TODDLER SAFETY: Our stroller handle was developed to keep kids safe while on the go. Whether out on a walk or traveling with your toddler, Tagalong is an easy travel accessory that keeps kids close!
PROMOTES CHILD INDEPENDENCE: One thing that makes our stroller handle unique is that it keeps kids close while allowing them to feel independent. Whether you are purchasing for a newly walking toddler who needs some out of stroller exploring or an older sibling let them know that the Tagalong is theirs and they will latch on with a sense of self-efficiency and pride.
CHILD TRAVEL ACCESSORY: Take Tagalong on the go! Feel at ease in busy areas by latching the Tagalong onto shopping carts, luggage handles, strollers and more! The on to go, detachable design makes traveling with young ones safer!
What Is a Stroller Wagon?
A stroller wagon is the ideal alternative for families looking for a stroller with more versatility, storage, and space for their growing kids than a traditional double stroller.
Stroller wagons are generally rectangular with all-terrain wheels and more spacious seating for children than your usual stroller. They can be pushed or pulled depending on the terrain, making them easier to navigate for parents on city streets and in the great outdoors.
Some stroller wagons can seat up to three or four children. Some can accommodate infants six months old. For younger babies, many have additional car seat adapters so you can attach the infant car seat and use them as a travel system.
Stroller wagons are ideal for fidgety toddlers who have outgrown regular strollers or who struggle against the restraints. They're also great strollers for bigger kids who are still too little to walk all the time on your adventures but who are getting too big for a stroller.
One of the best features of stroller wagons is the ample storage space, which is generally much more significant than you'll get with a traditional stroller. A stroller wagon is a good option for a more versatile way to be out and about with your little ones – and all their stuff.
How to Choose the Best Stroller Wagon for Your Baby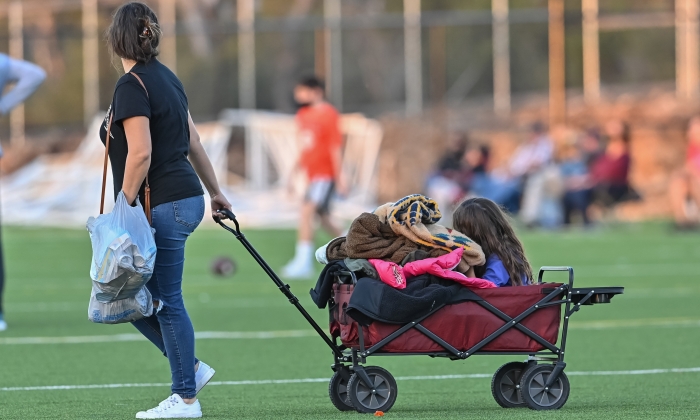 If you're looking to buy a baby stroller wagon, it's important to consider how and when you'll use it to ensure it's worth the investment. You also want to make sure that it can handle the types of family adventures you want to have.
Finally, consider whether the stroller wagon will be convenient to use on an everyday basis, or whether you'll need a smaller, more traditional stroller to meet your daily needs.
Stroller wagons are versatile, but like jogging strollers and traditional double strollers, they're large and can be heavy.
If you plan on travelling with your kids, stroller wagons may work for getting in and out of the car, but you might want a lighter double stroller for travel in airports or theme parks.
You don't want to invest in expensive baby gear and then find out it's too heavy or bulky for easy everyday use. However, there are a lot of features that make wagon strollers a practical choice for many other reasons.
Capacity

How many children can sit in it?
What is the minimum age for a child passenger?
What is the total weight limit it can handle?

Storage

Once the kids are loaded in, is there space for all their gear?
Does it have a basket, pockets, or other storage features?

Ease of Use

Is it easy to collapse and put away?
Will it fit in your trunk?
How easy is it to clean?
How easy is it to switch modes from pushing to pulling?
Does it have height-adjustable handlebars?

Safety

Does it have safety harnesses for every seated child?
Does it have accessible moving parts that can catch fingers?
Is it easy to brake?

Accessories



Snack trays
Child cup holders
Sun canopies
Rain covers
Parent cup holders
Storage pockets

Longevity

Does it have an infant car seat adapter so that you can use it from infancy through toddlerhood?
How many years and children will you be able to use it for before it's outgrown?

Comfort

Are there seat cushions?
Does it have reclining seats for kids who still nap?
Are the safety straps comfortable?
Is it a comfortable height and weight for parents to push and pull?
Is the parent handlebar adjustable?

Wheels

Does it have all-terrain wheels that can handle beaches, gravel, and the places you want to take it?

Intended Use

Will you be using this on a daily basis instead of a regular stroller?
Is this stroller wagon only for weekends and vacations?
FAQs
How do I maintain and clean my stroller wagon?
If you are transporting multiple kids in your stroller wagon, you can be sure it will have its share of spills and stains to clean up.
Look for a stroller wagon that has removable fabric linings that are machine washable for a start. Any fabric cushioning that's not removable will be tough to keep clean.
Also, look for seats and snack trays that have wipe-clean surfaces to make it easy for you to spray with a non-toxic cleaner and wipe down.
You should always clean up and dry liquid spills as soon as possible to prevent mold from growing inside fabrics and cushions.
Can a stroller wagon be used to transport multiple children at once?
The genius of the stroller wagon is that you can seat multiple children of different ages at the same time. However, you should only ever seat the recommended number of children in the stroller at one time.
You should not seat more children in the stroller than there are safety harnesses. Be mindful of the weight capacity of the stroller when seating children of different ages.
Finally, if your family is growing and you think you'll need to seat more than two kids in the future, look for stroller wagons that accommodate more than two.
It's never safe to use a stroller wagon or any stroller for more children than is recommended by the manufacturer.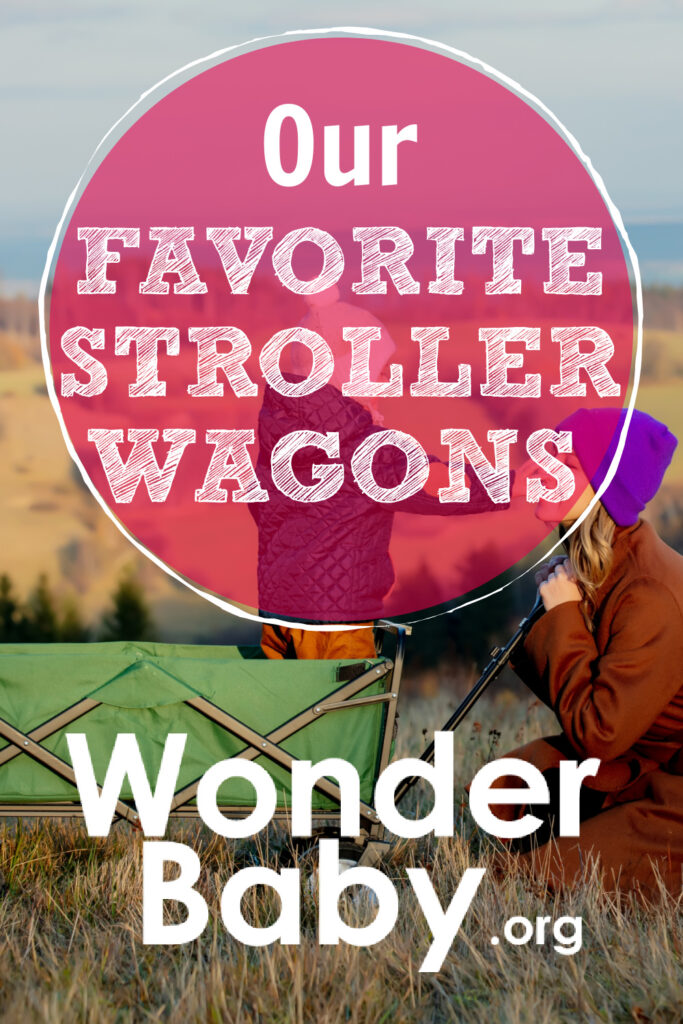 Related Posts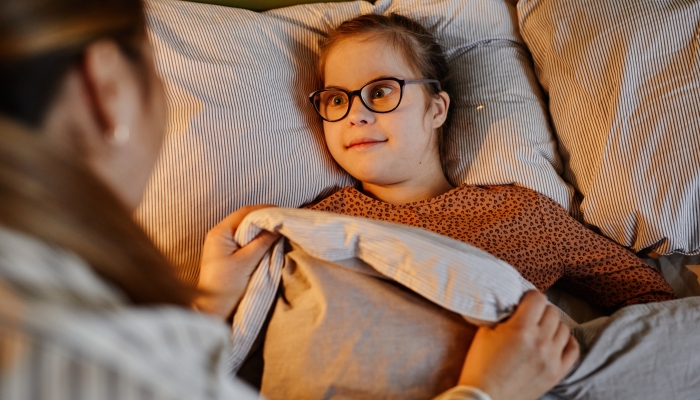 Product Reviews
Heard a lot about weighted blankets and lap pads and wondering how to choose one? Here's our guide to the ins and outs of finding the right weighted blanket.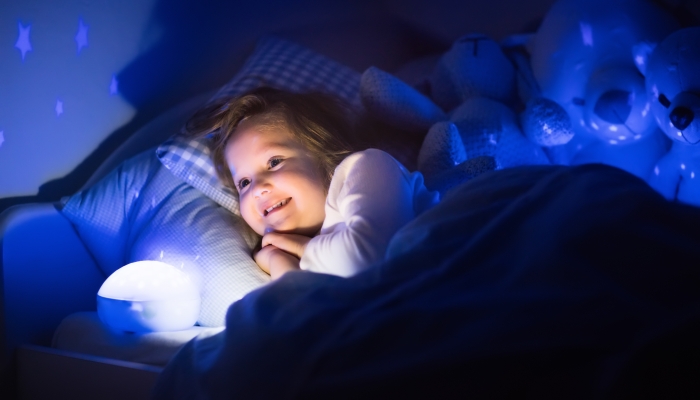 Product Reviews
Looking for the right night light to help your little one ease into bedtime? Check out our guide for everything you need to know about toddler night lights.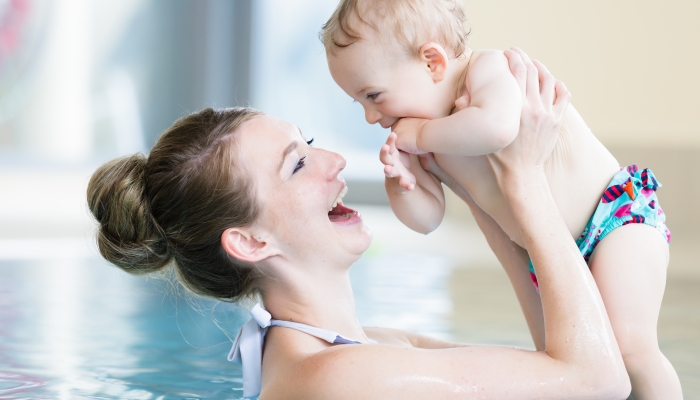 Potty Training, Product Reviews
The best swim diapers are comfortable and help prevent your baby from having an accident in the pool or ocean. Find our favorites in this round-up!