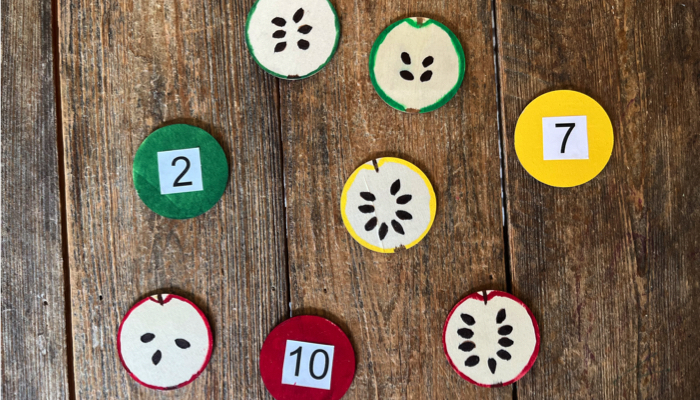 This post may contain affiliate links; please see our terms of use for details.
When school is back in session and the hint of fall fills the air, I can only think of one thing—apples. Apple picking, apple pie, or homemade applesauce, I love them all.
As a former kindergarten teacher, I can't help but turn my attention towards apples in our homeschool lessons this time of year. There are many educational activities that include apples and make jumping back into the school year more exciting, like apple potpourri art projects or apple taste-testing.
My youngest learner is working on her counting skills, and I'm always looking for games and activities to keep her busy during school days. I recently created an apple seed counting game that is just as fun as it is educational.
You can create this adorable apple seed counting game in no time using items you may already have. Grab an empty oatmeal container and some basic art supplies and follow along!
Apple Seed Counting Game: What You'll Need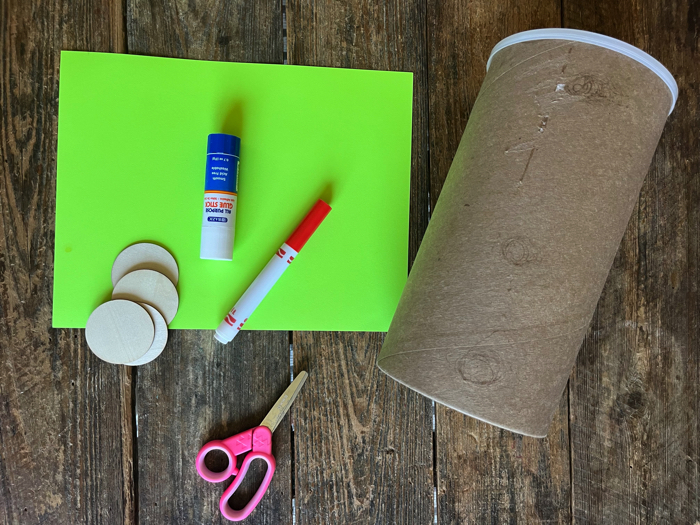 Counting games are a great way to reinforce number recognition and essential math skills. However, these games can often be costly. This game is an excellent alternative to more expensive options and uses everyday household items.
Materials:
Oatmeal container
Construction paper
Markers
Wooden circle cutouts (Alternatively, you could cut circles out of cardstock paper and laminate them for durability)
Acrylic paint
Paintbrushes
Modge Podge (optional)
Setup:
To create this apple counting game, you'll start by gathering your supplies. You'll want a clean work area where you can allow the items to dry overnight.
Step 1: Start by cutting green paper in a cloud-like shape to create the top of the tree. I used markers and created apples on the tree as well. You can attach the treetop to the top of the oatmeal container using tape or glue.
Step 2: Create a basket out of brown construction paper. You can skip this step and just create a hole in the "tree" instead. The basket is a fun addition but not necessary.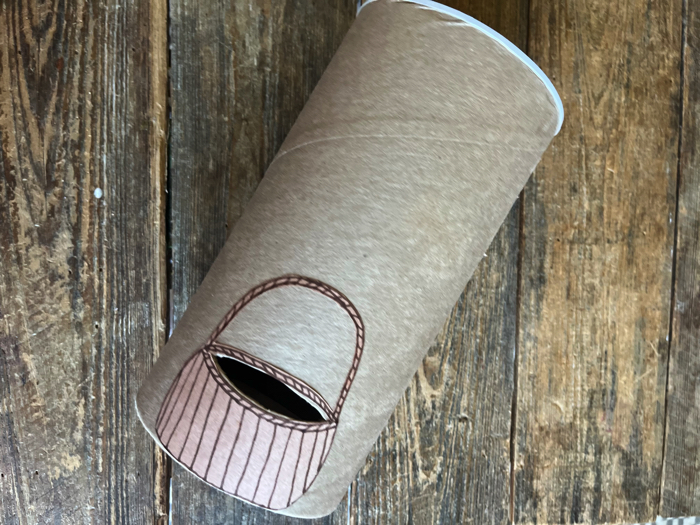 Step 3: With a sharp razor knife (ensure your children aren't nearby), cut out a small opening in the oatmeal container for the wooden circles to fit in. If you made the paper basket, you'll want to glue it on the oatmeal container first so you can cut the opening to fit the top of the basket.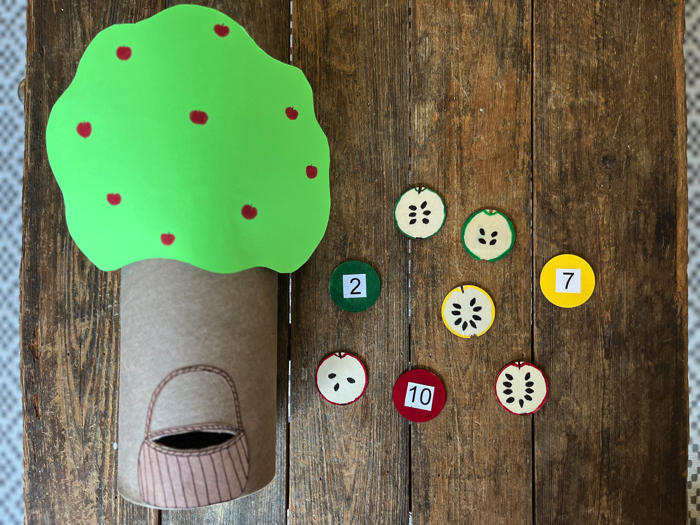 Step 4: You'll want to paint one side of each wooden circle in either red, yellow, or green. After they are finished drying, add sticker numbers from 1 to 10 on the painted side. (Alternatively, you can just write the number with a permanent marker.)
Step 5: Flip each circle over and create seeds in the same number that's marked on the back. I used a black permanent marker for the seeds. You can also paint a small edge of red, yellow, or green to make it look more realistic.
To seal the wooden pieces, paint Modge Podge over each circle, both front and back.
Time to Play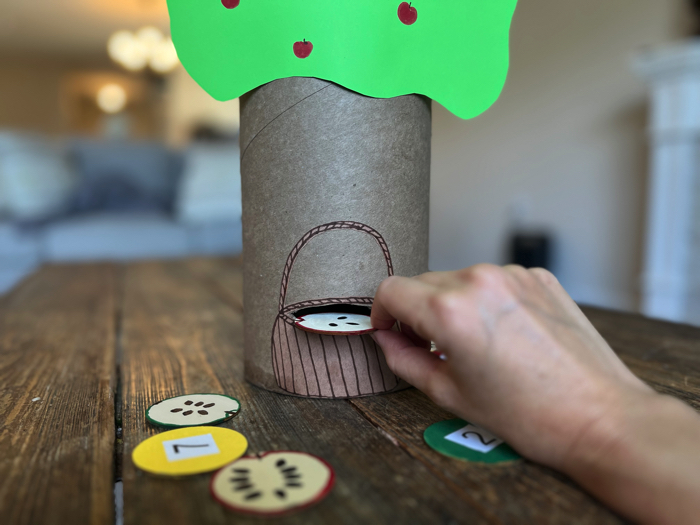 After all the wooden circles have dried, it's time to play! There are so many ways you can use the pieces of this game for educational play.
Apple Picking and Counting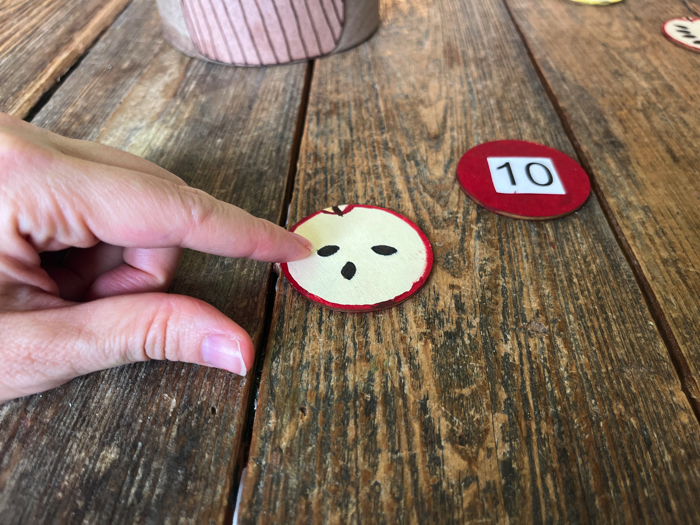 Line the wooden apples up in rows. To work on number recognition, lay them down with the number facing up. To work on counting skills, lay them down with the seeds facing up.
Have your child select one apple at a time and count the seeds or read the number. When they get it correct, they get to put the apple in the slot in the basket. After all the apples have been placed in the basket, open the oatmeal top, remove the apples, and begin again.
Helpful Hint: Help your child count by placing your hand on top of theirs. Point to each seed slowly while counting with your child. Young children often miscount because of speeding through the process.
Number Order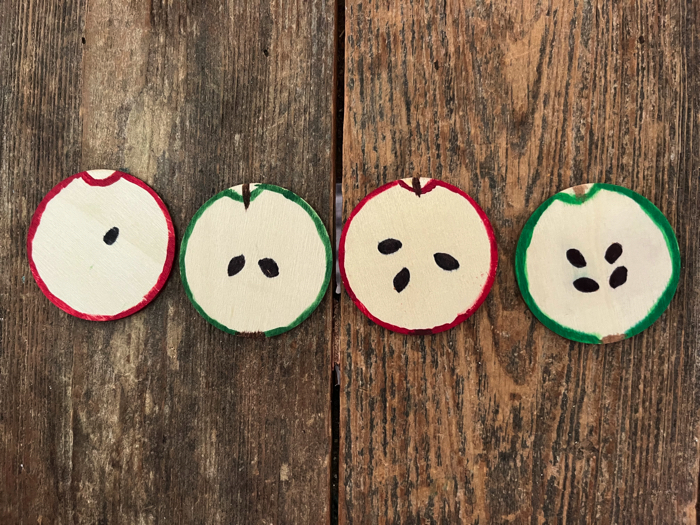 Have your child take the wooden apples and line them up in order of number. They can order the numbers from smallest to largest and then largest to smallest when they're done. Start with the numeral side and then try the seed side for a challenge.
Number Words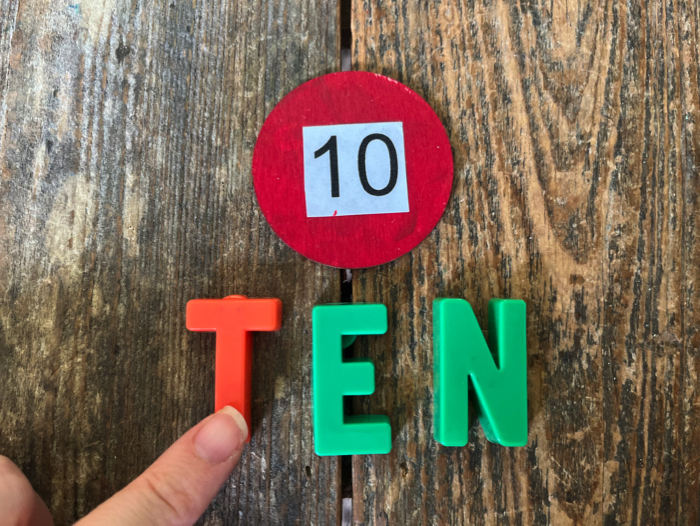 Children should also learn to recognize number words. If you have magnet letters, letter stickers, letter stamps, or any other letter manipulatives, you can turn this into a spelling activity. Have your child pick an apple and spell out each number word using the letters.
Number Search
Take one apple and hide it in the tree. Line up the rest of the apples. Have your child count down the line and figure out which apple is hidden in the tree.
What else can we add to this Apple Seed Counting Game?
You can use the apple tree for a variety of other fine motor activities for preschoolers. You might use other objects like small colored noodles, pom poms, or bottle caps and have your child put them in the basket. They'll have fun putting them through the hole and collecting them from the tree over and over again.
What other ways can I teach number skills?
Counting skills are relatively simple to teach once you realize the opportunities are around you every day. Your child can help you count apples in the grocery store or line up their toy cars to count. You can also help your child make a number line with chalk in the driveway.
One of my favorite ways to teach number writing skills is with a salt box. Salt boxes are simple to make and allow your child to draw letters and numbers with their fingers in the salt. The bottom of the box is painted in a color other than white, so the letters magically appear as your child moves the salt.
Are there other benefits to playing with this set?
Your child won't just learn their numbers while playing with this apple counting game. Here are a few other skills they'll gain:
Strengthens Fine Motor Skills
As your child grabs each apple and places them in the hole, they're using fine motor skills. These skills are responsible for writing, tying shoes, opening jars, and more. Your child will use them their entire life!
For this reason, parents should give their children plenty of opportunities to strengthen these skills. Setting up activities like this Rainbow Playdough Cutting Station or this Mushroom Color Sorting Activity will allow your child to strengthen their fine motor muscles through play.
Develops Eye-Hand Coordination
Hand-eye coordination games like this one are a great way to test and strengthen your child's skills. They will need hand-eye coordination for countless daily activities. This includes getting dressed, catching a ball, cooking, handwriting, and more.
What other ways can I enrich this activity?
The Apple Pie Tree by Zoe Hall
Used Book in Good Condition
Zoe Hall (Author)
English (Publication Language)
40 Pages – 09/25/1996 (Publication Date) – Scholastic (Publisher)
When fall arrives and you start dreaming of apple pie, you may want to add these activities to your schedule. They are excellent enrichment activities for this apple seed counting game.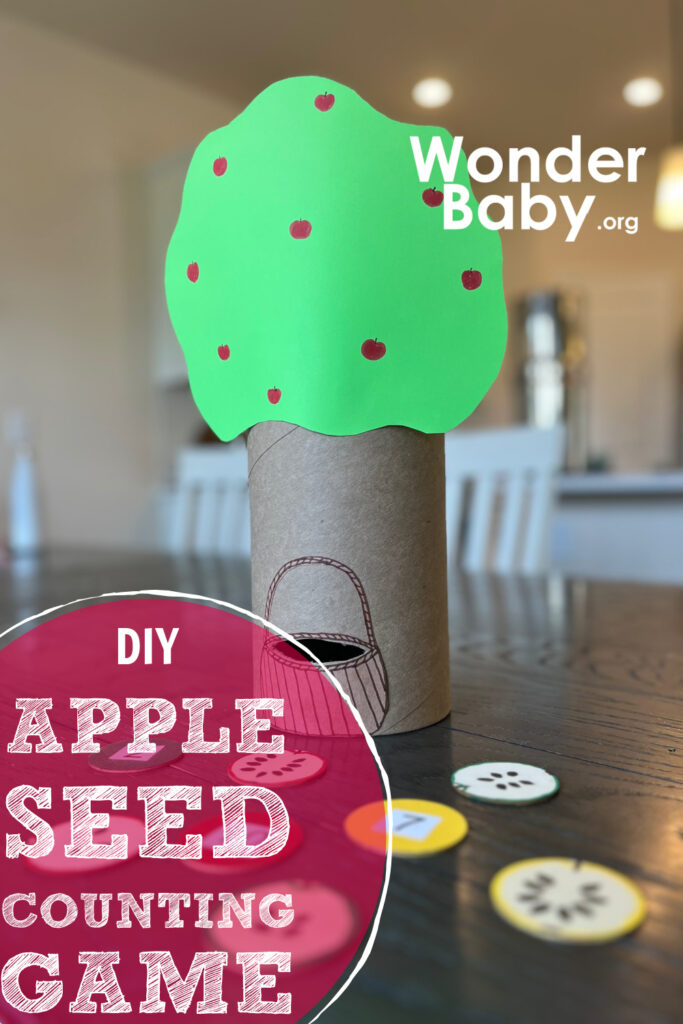 Related Posts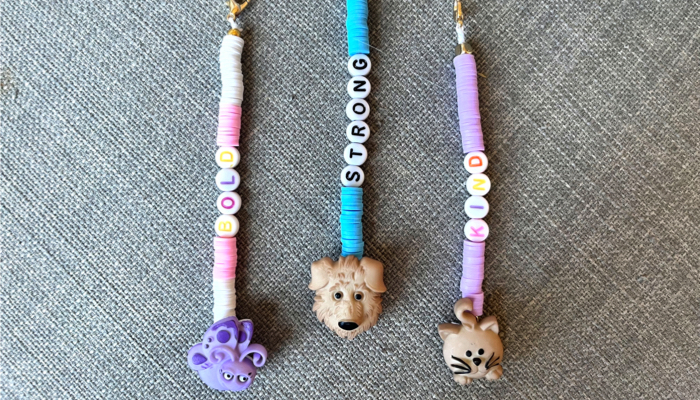 Parenting, Play, Tactile Art
These affirmation backpack buddy keychains are adorable and easy to make. Give your child a little encouragement with this simple craft as they head to school.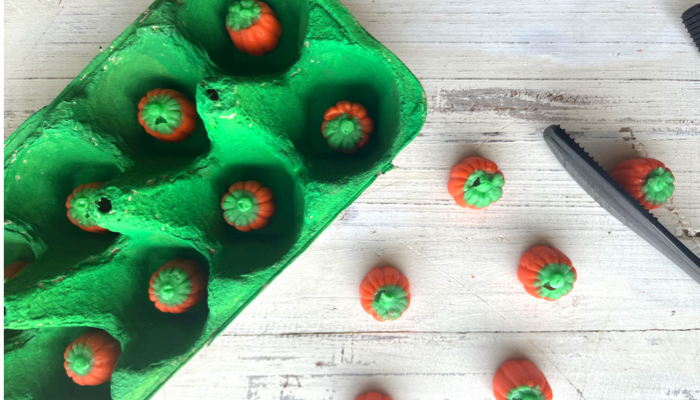 Fine and Gross Motor, Play
This adorable pumpkin picking fine motor activity is a breeze to make! A perfect fall activity for preschoolers and toddlers alike.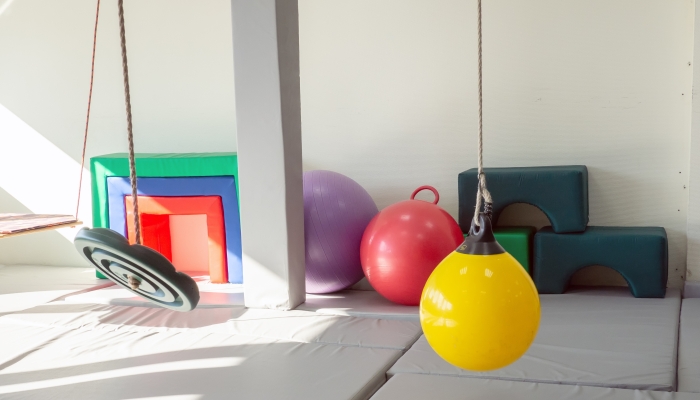 Sensory Activities
Have you considered creating a sensory room or sensory space in your home? It doesn't have to be difficult or expensive. Take a look at these simple ideas.