11 Fine Motor Activity Ideas for Infants and Toddlers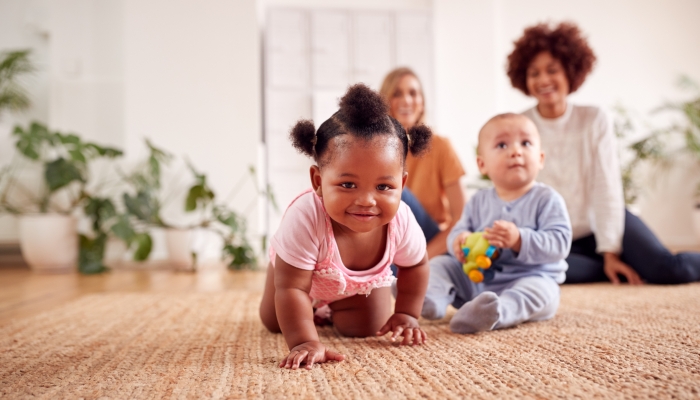 This post may contain affiliate links; please see our terms of use for details.
Fine motor skills involve using small muscles to complete tasks like manipulating objects, hand-eye coordination, speaking, and eating.
Early infant milestones are important building blocks for fine motor skills.
Fine motor abilities affect your child's independence with activities of daily living.
While gross motor skills like walking and jumping get lots of attention, fine motor skills are equally important and allow your child to engage in play activities fully. They're also essential for encouraging independence and everyday life skills as your child gets older.
If your baby or toddler is struggling with tasks like grasping for toys or picking up finger foods, they may need some additional encouragement to give their fine motor skills a boost. It's never too early to encourage your child's motor development with simple and fun activities!
Fine motor activities for infants and toddlers can help to strengthen the small muscles in your baby's hands and encourage your child's development.
What Fine Motor Skills Are and Why They Matter
Fine motor control means that small muscles of the hands, eyes, and mouth make precise movements to manipulate objects, speak, and swallow. As adults we may take these everyday skills for granted. As a baby learns to use toys and tools, the importance of fine motor skill development will become more apparent.
Fine motor skills are central to increasing your child's independence. If fine motor skills do not develop appropriately, children may have difficulty with activities like brushing teeth, hand writing, and self-feeding, but these skills can often be improved upon.
If your child's fine motor skills are affecting their ability to participate in everyday activities, it may be time to contact their doctor. Trouble learning or concentrating in class may also be evidence that your child is avoiding fine motor skills they find difficult.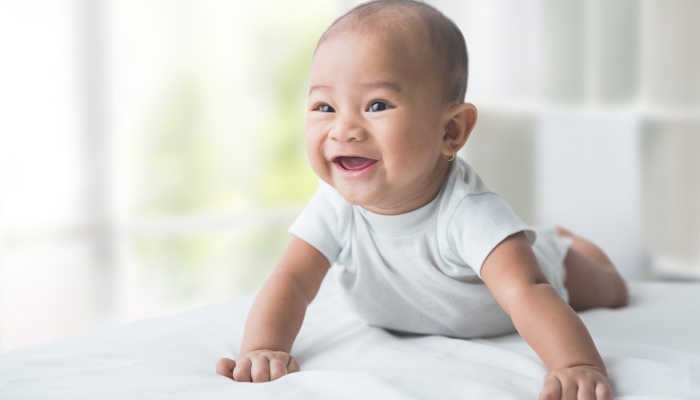 At What Age Do Fine Motor Skills Start to Develop?
Fine motor skills are already in development when you first welcome your baby into the world! Movements in the womb jump start fine motor development and your child will further build fine motor skills throughout childhood.
Babies start reaching for objects as their awareness of their surroundings develops. Eventually they will be able to purposefully grasp and release objects, grip and manipulate toys and tools, demonstrate hand preference, and complete daily tasks independently.
Stages of Fine Motor Development
| | | |
| --- | --- | --- |
| Stage | Age | Description |
| Palmar Grasp Reflex | 16 weeks gestation–6 months old | Primitive reflex where a child will close their hand around an object touching their palm. Typically goes away by 6 months of age. |
| Reaching | Birth–6 months | Many arm movements in the first 3 months of life are spontaneous. Between 3 and 6 months of age reaching becomes more purposeful with babies attempting to get objects both stationary and moving. Around 6 months of age, infants will start to successfully grasp objects they reach for. |
| Reach and Grasp | 6–10 months | Infants are able to grasp objects they reach for with increasing accuracy and success. Infants will also begin to use different strategies such as reaching with the opposite hand. |
| Release Objects | 9–12 months | Purposeful release of objects begins around 9 months. As this skill becomes more refined, children will place objects into containers. Babies will also start moving objects from one hand to the other. |
| Pincer Grasp | 6 months–5 years | Babies use a raking motion to pick up objects starting around 6 months. They will start to use a pincer grasp around 9 months of age to pick up small objects between their thumb and index finger. This skill will grow to include appropriately holding crayons, utensils, scissors, and other tools that require precision. |
| Hand preference | 1+ years | Hand preference may come and go or vary during infancy and toddlerhood, but typically solidifies between 18 months and 3 years of age. A small portion of children may retain the ability to use both hands well or prefer using different hands for different activities (e.g., write with their right hand and throw with their left). |
| Manual Dexterity | Early–late childhood | Refinement of fine motor skills is ongoing and can be seen in school and play activities and engagement in hobbies like writing, drawing, playing musical instruments, helping with small repair projects, cutting with scissors and making crafts, typing, and playing sports or video games. |
What Factors Can Affect Fine Motor Skills Development?
Fine motor skills may be impacted a number of things like trauma to the brain, weakness in the arms and hands, poor hand-eye coordination, lack of exposure to fine motor activities, and visual problems. As with any skill, some children develop quicker than others, so it may just be that your little one is quicker to learn gross motor skills or speech patterns!
If you are concerned that your child is not developing their fine motor skills at an typical rate, please contact their pediatrician. Your child's doctor may refer them to see an occupational therapist to develop your child's fine motor skills.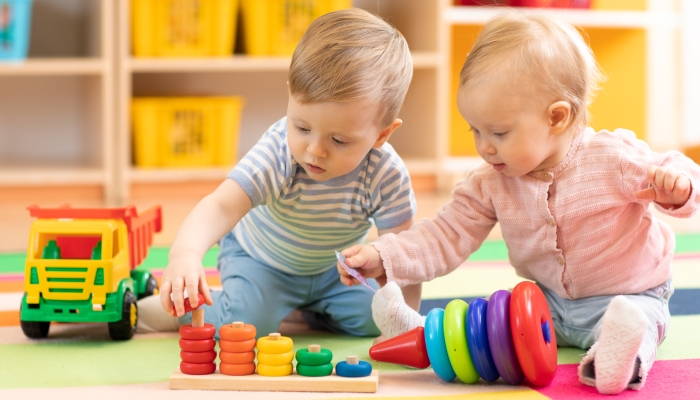 11 Fine Motor Activity Ideas for Infants and Toddlers
Try these simple fine motor activities to help your child improve their fine motor skills!
1. Tummy time
While you may not think of tummy time as a fine motor activity for infants, in a way it is! Head control, strength, and visual tracking are important precursors to developing a baby's fine motor skills.
Place your baby on their belly for 10–30 minutes at a time to help them develop head control, visual tracking, and strength in their arms, neck, and back. If your baby doesn't like tummy time, try laying them on your chest or propping over a pillow for a few minutes to get them used to the activity.
2. Reaching
Sale
HAHA Baby Teething Rattle Toys
SAFE BABY SENSORY TOYS: This cute stuffed baby car accessory toys include fox and raccoon which are high contrast, soft, multi-textured and well-made with high quality materials, comfortable and non-toxic, safe toys for newborn babies to snuggle with while stimulating baby's sense of touch. Our rattle teether toys had been passed the test of of ASTM F963 & CPSIA & CPC by Third-Party Lab, conforms to Federal Toy Safety Standard, so just buying confident with HAHA Baby Toys.
MULTIPLE BABY LEARNING TOYS: Adorable newborn soft plush baby boy rattle with cartoon design and vibrant color to encourage visual tracking; four crinkle squeaky nubby feet encourage baby's early grasping skill; soothing rattle sound when shaking, develop baby's motor skill and auditory ability, brings a lot of fun to your baby and keep them entertained for hours.
IDEAL SIZE DESIGN: Ideal size of circular design is easy to be grabbed by little hands. Ears and feet nubs also good for baby to grasp and chew on, great interactive teether toys for babies. Light-weight and small, a great on-the-go outdoor activity toy when go to travel or walking, good to play as a car seat toy, stroller toy and crib accessories toys.
GREAT BABY GIFTS: Fun and colorful educational rattle teether toys can be a best gift for baby shower or first gift for newborns, unisex, good to both girl and boys, well packaged with nice packaging box.
Babies will typically begin reaching for objects on their own, but you can encourage this behavior by attracting their attention with your voice or toys. Toys that are bright and bold with contrasting colors and unique sounds are exciting for babies. Just take care not to startle them. Tracking sights and sounds is just developing at this age, so move objects slowly.
3. Crawling
Crawling, first in "army" fashion and then on hands and knees, is important for your child's fine and gross motor development. Babies should look the same on both sides when they crawl—if one side dominates, they likely have some asymmetry in strength or coordination. Crawling helps grow sensory connections in the brain and encourages strengthening of the neck, back, shoulders, and visual system that are necessary to engage in fine motor skills.
4. Playing with textures
Sale
Rainbowfun Ocean Sensory Toys
LEARN MORE SKILLS:Sensory bins offer an opportunity for children to explore and learn through their senses. This can increase their language skills, fine motor skills, social skills and hand-eye coordination.1
FUN TOY FOR KIDS:Have container to keep sand and water beads separate, easy to clean up. Kids can use water beads to make a stress ball. And there's an instruction intoduces the ocean world and ocean animals.
TIPS FOR SAFETY: Environmentally-Friendly materials, safe, Non-Toxic, tasteless. Smooth surface can not hurt hands. Conforming To American Toy Standards.
COMPLETE KIDS OCEAN TOYS:This playset comes with 1lbs sensory sand, 8 Sea animals, 8 sea shells, over 3,000pcs water beads,6 plastic moulds,3 balloons,1 sand sifter,1 scoop,jump rings, pearl beads with elastic cord, instruction sheet.
Exploring different textures helps your child develop sensory motor skills. Have them self-feed both pureed and solid foods with their hands, play with finger paints, or explore a sensory box. If you're worried about a big mess, set up a controlled environment around your child to improve clean up and to give them room to be as messy as they want. 
5. Building blocks
The First Years Stack N Count Cups
Colorful Baby Toys: 8 brightly colored cups stack together with Unique Holes in the Bottom for water play
Stacking Cups: Children love to fit toy cups together, stack them up, or turn them over and hide things underneath
Baby Development Toys: Large numbers on the bottom to practice counting & number recognition
Made without BPA
For babies, toys like wooden blocks are a great way to learn to grasp and manipulate objects because they are just the right size for their tiny hands. Stack blocks, line them up, place objects inside (if using cups), knock them down, and let your child grow their fine motor and problem solving skills.
6. Reading
Besides the benefit of developing language skills, having your child actively engage in reading sessions also improves their fine motor skills. A board book is better for your infant so they can explore the pages with their hand and mouth. As your child begins to speak or understand the stories, ask questions that encourage them to point, turn the page, and search for objects.
7. Puzzles
Start with simple puzzles that have handles children use to place pieces on a matching picture. As their problem solving abilities grow, switch to interlocking pieces (6 pieces or less) and switch to larger puzzles when they can do small puzzles with ease.
Puzzles help children reach to a target, grasp small objects, use both hands at the same time (one to hold objects and one to place objects), identify and match objects, and solve problems.
8. Latch boards
Sale
Melissa & Doug Wooden Latches Board
GREAT FOR YOUNG, INQUISITIVE MINDS: The Melissa & Doug Wooden Latches Board is a delightful activity for your inquisitive youngster. This play board challenges them to figure out how the 6 different latches work.
EDUCATIONAL AND ENTERTAINING: Our latches board for ages 3 and up is designed to help younger children build fine and gross motor skills, while also discovering vibrant colors, numbers, animals, and more.
STURDY WOODEN CONSTRUCTION: The Melissa & Doug latches developmental toy is made from smooth-sanded solid-wood and features beautiful artwork and delightful surprises behind the opening doors and windows.
GIFT FOR AGES 3 AND UP: This Wooden Latches Board makes a great gift for children ages 3 and up. Add the Melissa & Doug See & Spell Learning Toy to round out the hands-on, screen-free play and learning.
Latch boards look similar to puzzles, use locks that require more hand strength and a variety of grasping skills to open. Similarly, there are many fine motor boards and cubes that have buttons, beads, zippers, and other small objects to manipulate.
Sale
Banafly Busy Board Sensory Toys for Toddlers
[ Funny Montessori Toys ] – Lots to do here to keep a toddler busy while learning! The busy board with 21 quiet educational activities including time teaching, zippers, shoelace, rotate, button up, belt buckle, puzzle, alphabet, alarm, calendar and more. The montessori busy board can keep your baby's attention well and helps them develop learn self care skills.
[ Color Matching Education ] – The busy board with rich colors can impact toddler's senses and easily attract their attention. Bright colors can soothe and heal them restlessness and boredom. This keeps him busy, teaches him skills and satiates his desire to touch and feel. This montessori toy is a great sensory toys for toddlers 1 2 3 4 5 years old.
[ Safe & Soft Material ] – The montessori busy board is made from soft felt. The busy board is soft with no dangerous sharp edges. Fine sewing, easy glide buckles and zipper for toddlers to play for longer and reduces irritability and boredom for toddlers. This busy board has been certified by the Department of Child Safety. Then the accessories for the Toddler Busy Board are safe for children.
[ Great Quiet Toys For Toddler Travel ] – The montessori busy board measures 11×10.1 in, only 0.53 lb weighs with a handle. The different activities on the sensory toys allow your kids to think and play for hours. It's a special quiet toy for restaurants, car, airplane or public places. Perfect for when parent are on the road and they needs a little entertainment.
9. Toy hide-and-seek
Place sand, beans, or flour into a shallow tub and hide small toys and objects. Encourage your child to find specific items like different shapes, numbers, colors, or animals. Digging through the sand will strengthen their hands and picking out the items will encourage using a pincer grasp. For a variation on this fun activity, try placing beads in play dough.  
10. Stringing beads
Placing beads onto a string is a simple task that is actually quite complicated! Children must grasp a smaller object in one hand, line it up with a thin string, and then successfully place the bead and move it along the string to its place.
Since this activity can become frustrating, up the fun factor by having your child spell their name in beads, come up with pretty designs, or choose their own beads.
11. Essential elementary skills
Sale
Working on writing and cutting with scissors outside of school will make a huge difference in your child's fine motor skills. Wipe-clean activity books and finding free craft patterns on the internet make these activities more fun.
If your child is really struggling, hand over hand assistance may be what they need to start building confidence in these skills.
FAQs
What's the difference between fine motor skills and gross motor skills?
Fine motor skills use small muscle groups to complete tasks that require the manipulation of objects. Gross motor skills use large muscle groups to produce big body movements like standing up, walking, running, jumping, and climbing. Typically a child will see an occupational therapist to address fine motor skills and a physical therapist to address gross motor milestones. 
What can cause a delay in fine motor skills?
Many things can cause a delay in motor skills including trauma to the brain, spinal cord, arms, or hands; visual deficits; poor coordination; weakness of the arms or hands; decreased postural control; and limited exposure to fine motor tasks.
Some children may also be delayed in this area if they prefer to be constantly on the go. Fine motor skills require your child to keep their attention on a task while sitting or standing still, which can be tough!
Which part of the brain controls fine motor skills?
Fine motor skills are not controlled by a single part of the brain, but many parts working together. These primarily include the motor cortex (controlling muscle action), sensory cortex (receiving sensations from the hands or mouth), parietal and occipital lobes (visual processing), and the cerebellum (coordination).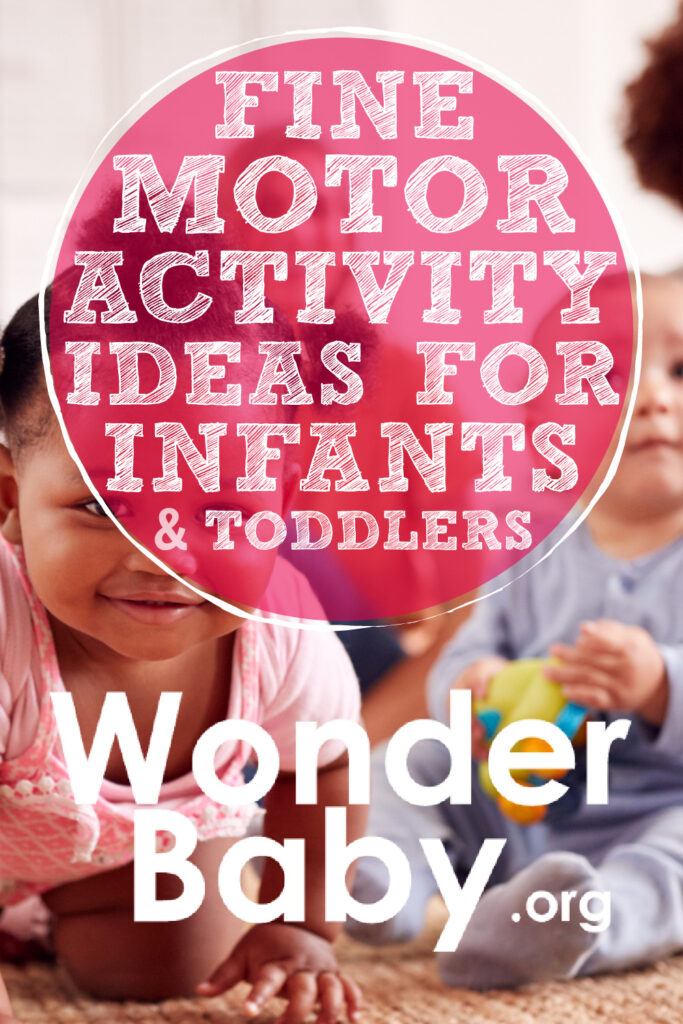 The information WonderBaby provides is not intended to be, and does not constitute, medical or other health advice or diagnosis and should not be used as such. Always consult with a qualified medical professional about your specific circumstances.
Related Posts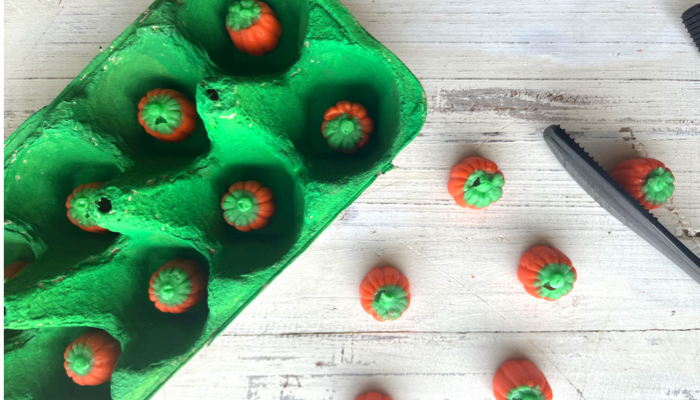 Fine and Gross Motor, Play
This adorable pumpkin picking fine motor activity is a breeze to make! A perfect fall activity for preschoolers and toddlers alike.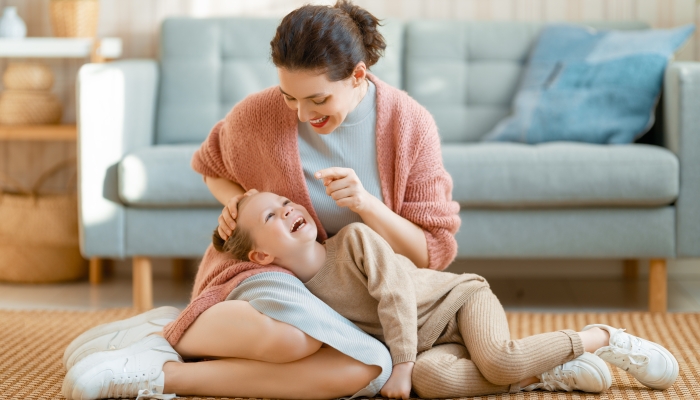 Development, Parenting
Responsive parenting raises well-adjusted kids by combining appropriate expectations with high levels of emotional support. Learn how to be a responsive parent.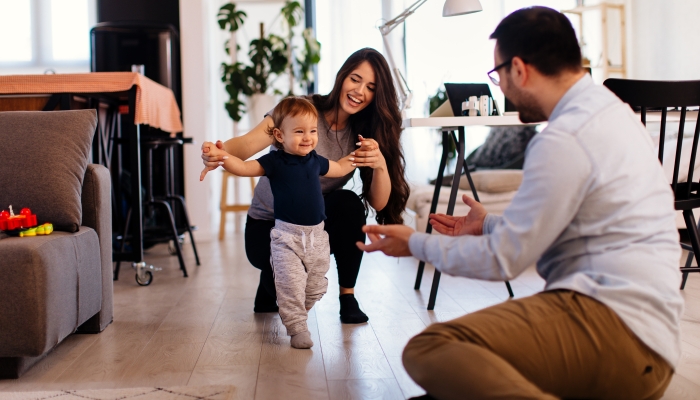 Development
If your baby isn't walking by 18 months of age, they may need a little help with walking. Physical therapy and adaptive equipment can help.